From celebrity A-listers to social media influencers, everybody is infatuated by the nude-makeup look. This look is all about accentuating your features without looking too glam! It is quite versatile and can be as amped-up or as toned-down as you want.
And why not! After all, it is less complicated and time-taking, easy to pull off and works for almost every occasion. This hot beauty trend can be easily achieved on any skin tone, facial features and face shape.
Nude makeup is perhaps one of the most prefered go-to looks for a casual day at work. It is also a huge hit among people who work from home (thanks to the pandemic) and rely on video calls and virtual meetings to get work done. This minimal, no-fuss look can help you look flawless but not over the top, making it the perfect choice for those dreaded zoom calls.
Getting the right nude-makeup look can be a little tricky. But do not worry, we are here to help! Here is all you need to know to rock that no-makeup makeup look at your next virtual meeting!
Chances are that your makeup bag already has everything you need to achieve the nude makeup look.
Nude Makeup Vs Natural Makeup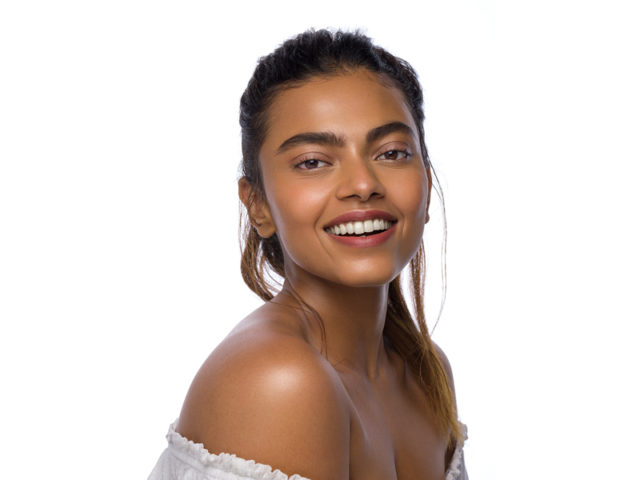 Neutral makeup is more about using neutral tones and does not focus on looking skin-like. Neutral tones are shades that appear softer, paler and (usually) more desaturated. A neutral makeup look isn't limited to being a 'My Lips But Better' or the various shades of brown. As long as you use neutral tones, even a full face of color can be termed neutral makeup. Unlike popular belief, neutral makeup is not all about using browns, grey or beige. Almost any color can be a neutral tone, as long as it has downplayed saturation and vibrance. Moreover, different neutral makeup looks often vary in depth, intensity and color. All you have to do to achieve this look is go with less saturated tones.
A look that is somewhat similar to the natural tones of the wearer can be termed as a nude makeup look. It creates the illusion of a makeup-free look and seems to be marked by a single-toned color scheme. Generally, nude looks stick to shades of browns and creams. A well-done nude makeup look can help you keep it casual while accentuating your natural beauty.
Nude Makeup Steps
There are several ways to achieve a no-makeup, nude look. If you are still new to this beauty trend, here is an easy simple nude makeup method to help you get that flawless and sophisticated look for your zoom meetings.
Step 1: The Base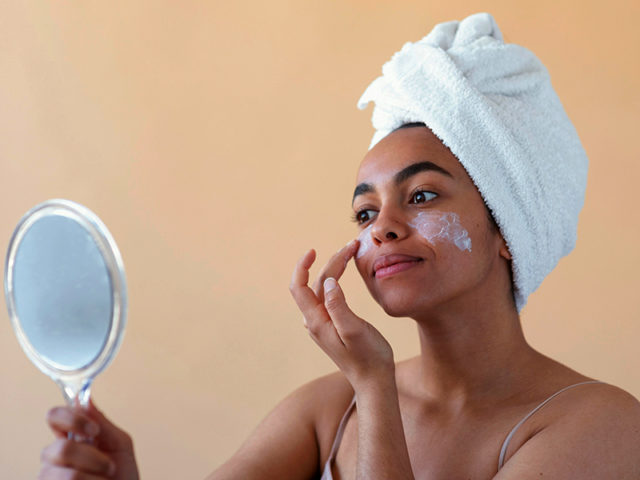 Once you have cleaned and moisturised your face, use a lightweight, full-coverage CC cream to even out your complexion. Next, apply a setting powder on the top. This will make your skin appear more luminous along with giving your CC cream staying power. Use a natural blush over the apples of your cheeks to ensure that the look does not appear flat.
Step 2: Eyeshadow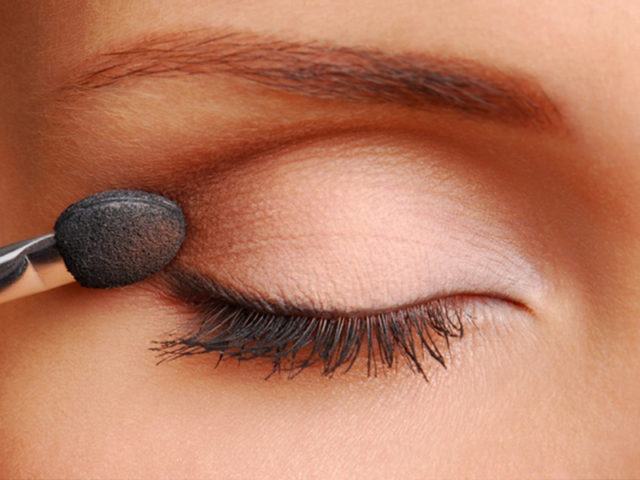 Wondering how to do nude eyeshadow? Just follow these super simple steps. Pick a beige-coloured eyeshadow and using a fluffy shadow brush, apply it all over your eyelids. Start from the inner corners and move to the outer corners. Make sure to blend the shadow into the crease.
Step 3: Eyeliner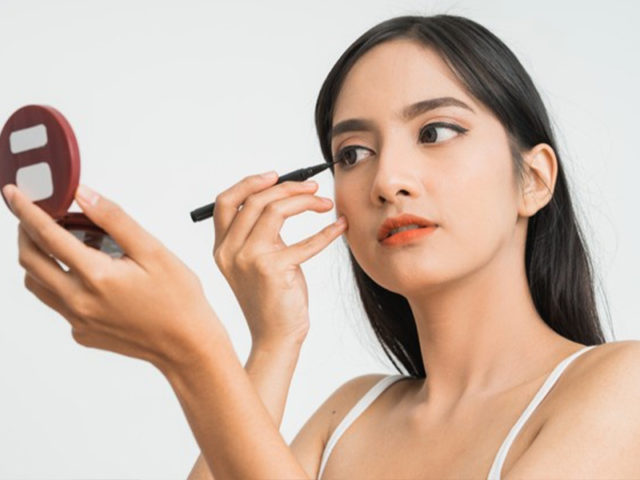 Next up, use eyeliner to define your eyes and enhance your look. If you want to stick to a minimal look, opt for a soft shade like medium-brown. Using the eye pencil, make a thin line of color on your upper lash line. Use a brush to gently smudge the eyeliner for a softer look. Now, repeat the steps to do the bottom lashes. Here, you need to focus on the outer corners and then sweep it into the center of the bottom lash line. You should use black liquid eyeliner on your upper lash line instead if you wish to go with a more defined look.
Step 4: Mascara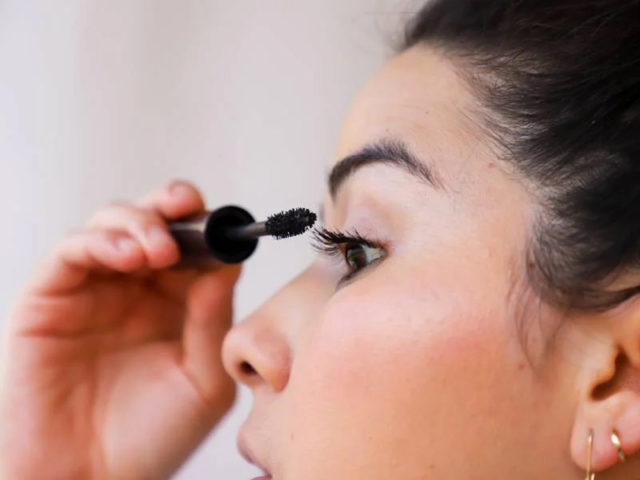 A volumizing mascara can not only help bring your eye makeup together but help further define your eyes. Use one to two coats of high-quality mascara that will separate your lashes and add thickness without making them look clumpy.
Step 5: Nude Lipstick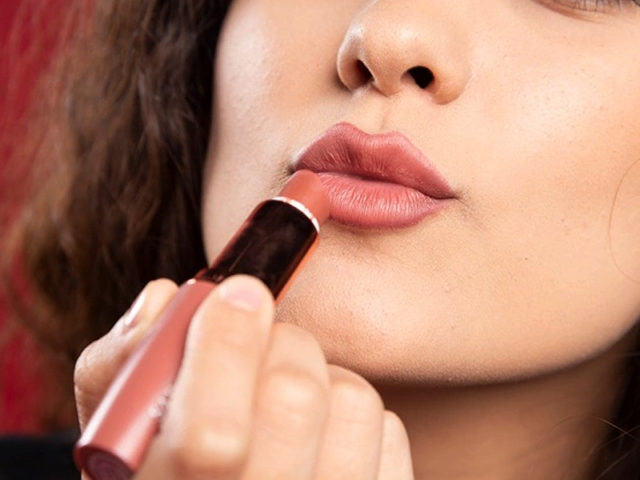 Stick to a neutral shade when choosing lipstick to top off your nude makeup look. Make sure to line your lips with a flesh-toned, nude liner before filling them up with the lipstick.
Follow this nude makeup step by step guide to give your face a fresh and flawless look without looking too glam.
Tips To Master The Nude Makeup Look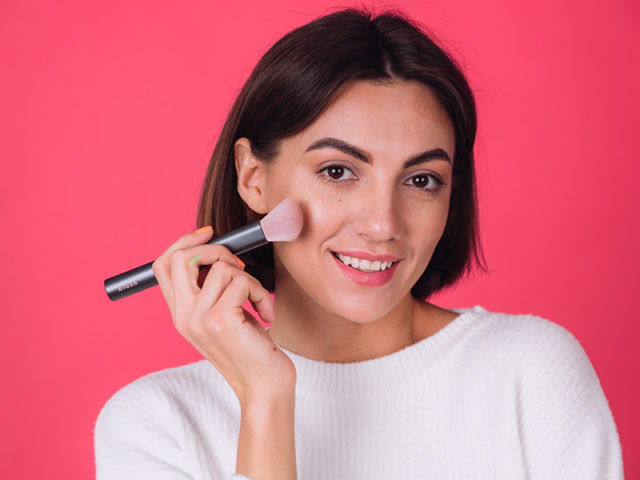 These simple yet effective tips can help you master the nude makeup look.
Choosing the right nude makeup products is essential to achieving the perfect nude makeup look.
Do not go overboard while doing the base. The aim is to conceal, not cover.
Keep your eye makeup natural. Play it safe by sticking to beige and peach shades when choosing an eye shadow. Avoid using kohl or dark colors.
For cheeks, make sure to use skin-toned hues.
For lips, go with skin-toned, matte nude shades with hints of coral or pink. You can use a tissue to blot your pout to make it look more natural. Your lip color should not look like lipstick.
Add a little definition to your brows but avoid filling them. You can Achieve this brushed brow look by using an eyebrow gel or wax.
Final Thoughts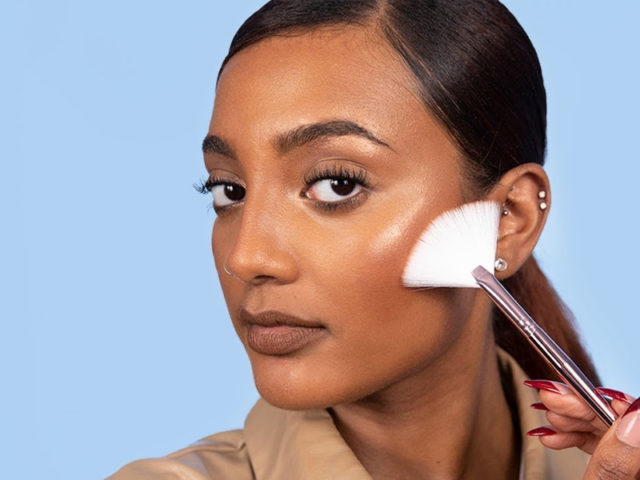 The most important rule to achieve that perfect no-makeup look is to remember that less is more. Do not cake up your skin with foundation. Keep it as natural as possible by using shades that are closer to your skin tone. You also need to follow a good skincare routine and invest in grooming sessions to keep your skin healthy and glowing. This is important because you will not be relying on heavy makeup to hide the imperfections. It may be hard to unlearn the traditional makeup techniques you usually follow. However, with a little patience and some practice, you will become a nude makeup pro in no time.