Remember life before lockdown, when you wore your favourite shirt and tried the latest makeup trend to look presentable before an important meeting? But with work from home you've gotten pretty comfortable spending all the time in your loungewear. All your important meetings are taking place in your living room on online platforms like Zoom and Teams and you still need to look fit and fab. While no one's asking you to do a full face of makeup, a little bit of self-care can cause no harm. Don't forget, even if you are working from home, indulging in some self-love like selecting a nice blouse and putting on mascara can lift your mood and boost your confidence. So, learn the simple ways to look gorgeous on every call! Also, find here a list of underrated desi makeup brands that are bang for the buck.
5 Simple Steps To Ace That Work Makeup Look
Virtual meetings form an intrinsic part of the work from home routine. While we are in no mood to go oh-so glam sitting at home, it is always advisable to look presentable on professional calls to make an impression. It definitely adds weight to what you are likely to say in the meeting and leaves a lasting impression on the people you are talking to. So if you are wondering about the few basic things that can help amp up your look in no time without putting in a lot of effort, you are in the perfect place! Here are 5 makeup tips that will help you look your best without putting in a lot of effort.
1. Look After Your Skin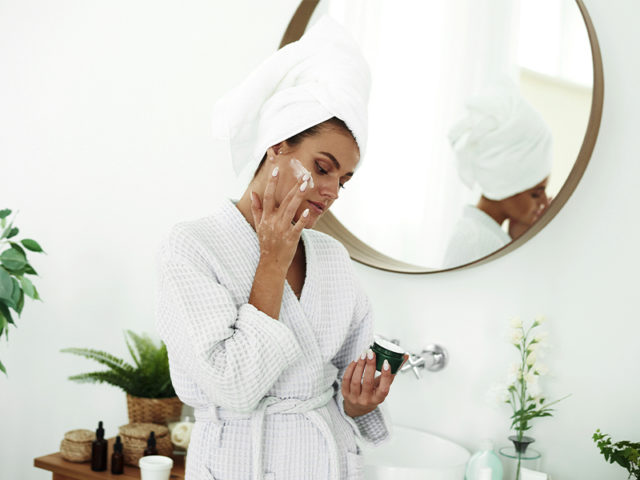 Any makeup expert will tell you how important your base is. If you have only 10 minutes to get ready before your meeting, just apply a moisturiser. Moisturised skin glows with a radiance that is recognisable even on online calls. Your skin beams with a natural glow when it is adequately hydrated, and it beats the exterior shimmer you get on applying a highlighter. Taking care of the skin is a vital step in any makeup look. Start your work makeup look by hydrating your skin with a soft moisturiser to restore your natural glow. You can buy tea tree face cream from the Red Dot Shop here. If you want to add some coverage to your skin, opt for a BB cream instead of a moisturiser.
2. Stick With The Basics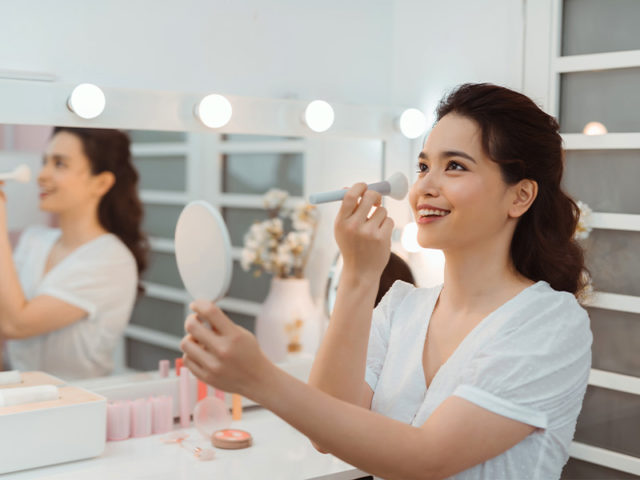 Just because you have a lot of time to spare before the meeting and a ton of makeup products you haven't used in a long time, does not mean you apply a sparkly eyeshadow or a bright blush for that meeting. Stick with the basics. Fill in your brows, apply mascara, swipe on neutral lip colour and a little bit of highlighter and you'll look fresh as a daisy. Find 10 important makeup tips and products to sweat-proof your makeup here and protect yourself from the monsoon stickiness.
Want to learn how to get that perfect eyeliner look? Watch this video to learn 3 effective tips!
3. Add Definition To Your Eyes
If you relate to 'Ms Missed The Whole Point' from the video above, then it's time for you to up your eyeliner game! Whether on camera or in person, your eyes are the centre of your face, so don't forget to add some definition with a simple stroke of mascara or liner. Learn how to apply eyeliner like a pro here. You can opt for minimal makeup for your eyes to look awake. Make a tiny wing at the corner of your eyes. Buy eye pencil from the Red Dot Shop here and you can choose from 5 different shades. You can also swipe mascara on your eyelashes to make your eyes appear big. For mascara, start applying it from the roots, and wiggle the brush upwards to the tip of your lashes. Don't forget to coat your lower lashes, too. 
If you are struggling to get your eye makeup right, watch this tutorial and learn.
4. Give Your Cheekbones A Flush Of Colour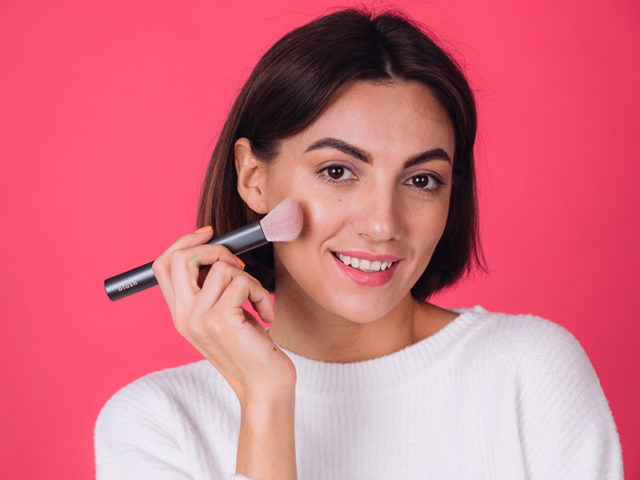 Add a stroke of blush to the apple of your cheeks to achieve that natural-looking flush, which will add radiance to your complexion. Avoid that washed-out look on video chat by picking a vibrant colour. For a quick but still precise application, smile to bring out the apple of your cheeks, that's where your application will start. Then blend the blush outward. Start with very little product as one stroke of the brush can go a long way. If your blusher shade matches the colour of your lips, then even better. Additionally, many multipurpose lip and cheek tints are available to help you get the look in no time.
5. Let Your Lips Pop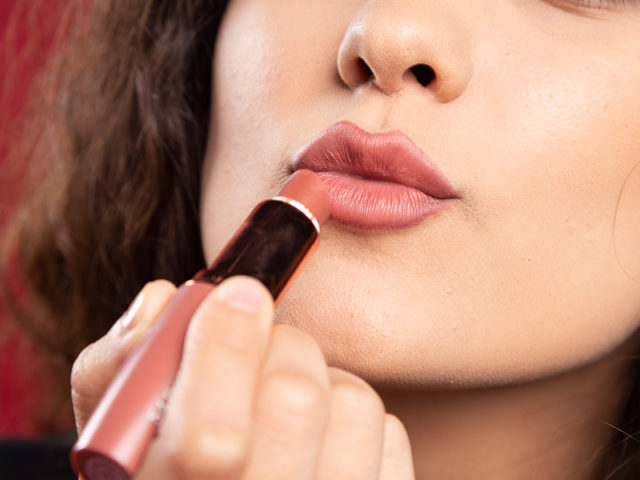 Lip colour can change up your game as no other product can. Bold, defined lips do wonder. They make you feel confident and also convey the message that it is business as usual. However, if you don't want a makeup-ish feel, you can always try tinted lip balm for a naturally flushed effect. So, finish off your work makeup look by applying your favourite tint to your pout. As your look is simple and natural, you can pick a bold hue for your lips to create a striking contrast or opt for a nude shade for a more classic work look. Buy vegan liquid matte lipstick from the Red Dot Shop here to get a perfect on-screen look. Here is your guide to applying lipstick perfectly.
Did you know that your lipstick has multiple uses? Didn't carry an eyeshadow palette? Don't worry, your lipstick got you. Watch this amazing hack and learn how to use lipstick as an eyeshadow!
Many of us will be working from home — and therefore conducting business over video conferencing platforms — indefinitely due to the COVID-19 pandemic. Thankfully, it doesn't take that much effort to put together a polished makeup look when your coworkers are viewing you through a low-quality webcam. Also, go through a crash course in makeup essentials here and learn how to use your many products for maximum effect! Rock your simple yet elegant look on every online work meeting from now on.