Whenever we think of reinventing our look or levelling up our style game, a new hair color is probably the first thing to pop up in our minds! However, choosing a color that brings out your features and compliments your appearance is not an easy task. The multitude of options available make it trickier to select the right hue for your tresses.
The usual factors that most people take into consideration for this task include complexion, skin tones, eye color, existing color and, of course, the current trends.
As you know, style changes every season and so do popular hair colors trends! Generally speaking, darker hair colors are more popular in winters while lighter hair colors seem to be more in trend during summertime. This can be because the skin tends to appear tanned in summer and paler during the winter months. While lighter hair looks better on tanned skin, dark-coloured hues complement paler skin.
Moreover, summer seems to be all about lighter, brighter and 'summery' clothes that can help in bringing out highlights in lighter hair color styles. On the other hand, people tend to prefer darker shades in winter, which look better with darker hair.
If you are not sure which hair color trend will suit you best, we are here to help. Here is what you need to know about popular winter hair trends to make the right choice! Make this fenugreek pack for hair to see some great results. Check out here.
1. Bewitching Browns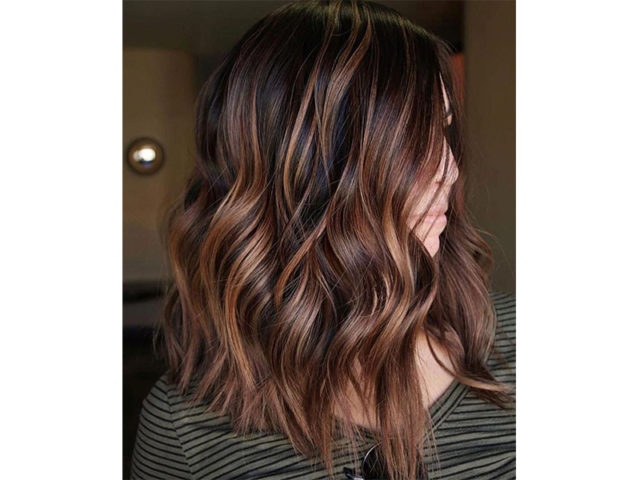 When it comes to coloring your hair, brown seems like a safe bet. The best part is, this color works really well for most Indian skin tones. But wait, there is a catch here! If you want your brown hair to really pop out, you have to make sure you choose the right shade of brown.
Dark brown, light brown, caramel, chestnut brown and honey brown are a few options that are popular among Indian women. Usually, lighter shades look good on fairer skin while darker hues are more suitable for the duskier complexion.
If you have a fairer skin tone, go for shades like light brown, honey brown. In case you have a dusky complexion, try out options like chestnut brown, medium brown, caramel.
Ash brown and chocolate brown go well with warm-toned skin whereas shades like chestnut brown, medium golden brown and mahogany look amazing on cool skin tones.
2. Ravishing Reds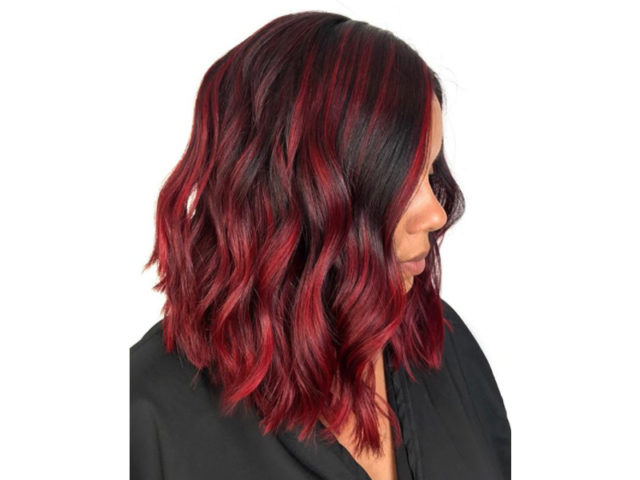 Don't wish to 'play it safe with browns? How about taking your style up a notch with reds! However, like browns, red also comes in dozens of shades and combinations, making it harder for you to choose the right one. Generally, stylists recommended fair-skinned people to go for lighter shades like copper red and light red. Darker shades like blue-based reds work well for olive skin tones.
x with darker skin tones may consider opting for rich red, rich auburn or ruby tones. People with fairer skin tones may consider strawberry or copper shade. A terra-cotta or poppy hue will look amazing on women with medium or tan skin tones.
If you have a cool undertone, you can try out options like peach, pinks, auburn, cool coppers, cinnamon hues, deeper reds and gingers.
Almost anything will work for people with neutral skin tones. If you have neutral undertones, consider choosing richer reds, mahogany, violets, auburn etc.
Bolder choices like bright reds and coppers will work well for golden and olive (warm) undertones. However, it is advisable to add warm tones to your hair color to ensure that your skin tone radiates.
3. Beautiful Burgundy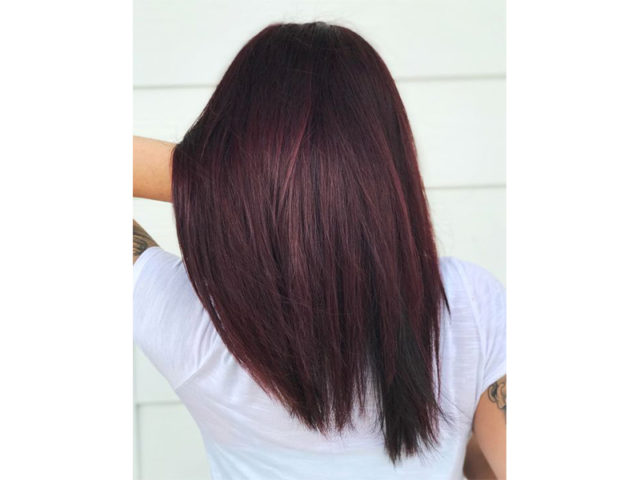 The vibrant burgundy shade can give your hair more depth and a subtle yet classy look. Since this color is essentially reddish-brown at its base, it brings together the best of both worlds! Just like it's the case with every other color, burgundy also comes in an array of shades and you need to pick the one that'll compliment your skin tone. A few shades you must check out include purple burgundy, burgundy brown, and chestnut undertones of maroon. Burgundy shades with violet undertones work well for cooler complexions whereas red or brown burgundies look amazing on those with warmer complexions.
4. Go Natural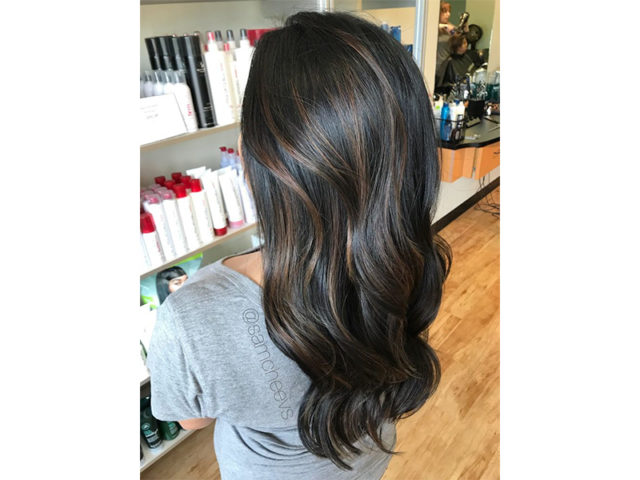 Natural hair colors, which majorly consist of shades of brown and burgundy along with hair color highlights of red fall can also be a great choice for your hair this winter season. To get the best results, you need to pick a color that will not work against your skin tone. For example, if your skin tends to redden when you step into the sun, avoid shades of red. In case you have pale skin, ash brown hues and shades of gold may not be suitable for you.
Those with warm skin tones can go with chocolate, auburn, chestnut or other deep rich browns as a base. Rich golden browns or highlights with warm reds and golds or copper will also look amazing.
For cool skin tones, cool red and intense browns (with a warm base) may work very well.
5. Go Bold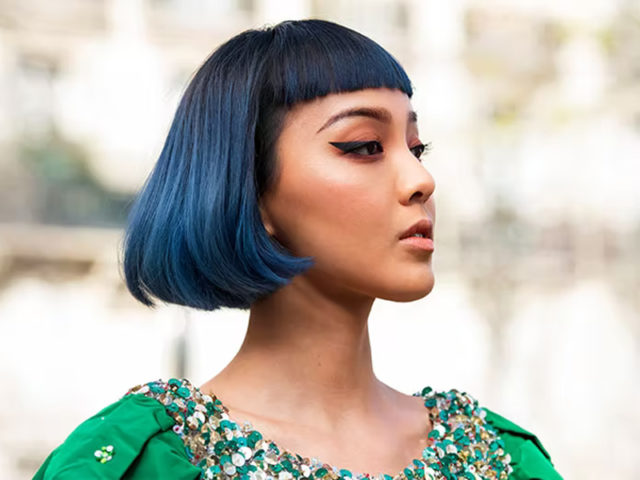 Changing your hair color, especially if you are doing it for the first time, can be quite a daunting task. You may worry too much about the feedback and reactions you will receive post your little experiment. But if what others think is the last thing you care about, your list of possible choices just got a whole lot bigger. If you want to shake things up a bit, go for adventurous hues like purple, blue, pink and green. While unusual hair colors have been in trend for quite some time, most people like to use them as streaks or highlights instead of going all out.
If funky hair color is going to be your style for the season, make sure you choose wisely! If you have a warm skin tone, shades like blue, violet, white may not be a great choice for you since these can make you look washed-out. If you have red undertones, go with cooler colors like soft green or icy blue. Ladies with dusky skin tones, try out shades like peachy pink and midnight blue.
You can either match your hair color with your skin undertones or go for a complementary contrast. But before you commit, hold up swatches of the shade next to your face to get an idea of how the final look will turn out to be. Also, several apps let you upload your picture and play around with different hair colors.
Conclusion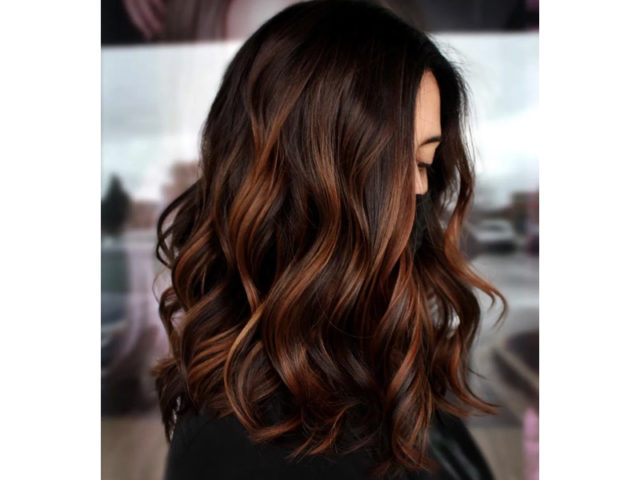 Choosing a hair color that doesn't suit your skin tone or style can be a recipe for disaster. Make sure you do your research and look at a fee options before settling for one. If you are in no mood for long-term commitment, opt for semi-permanent hair cor instead of permanent ones. Play it safe by not choosing something that is way too different than your natural hair color. All the best!!