Wavy hairstyles have forever been the most ignored hair types. Unlike most curly hairstyles, people with wavy hair have hair that is flatter yet closer to the scalp and also waver towards the bottom. Articles and DIY tutorials usually only speak about straight or curly hair, but wavy hair is, in fact, the most responsive to styling products. Hairstyles for frizzy wavy hair actually are the most diverse hairstyles that can prepare you for any occasion quickly. This is because wavy hair is not too stubborn and easily holds styles. Because of its perfect balance between straight and curly hair, wavy hair is easy to maintain and style.
Wavy hair is indeed a natural blessing in disguise because of its easy maintenance. A quick dab of dry shampoo can take it from natural to glam in minutes. Shop for an all-natural dry shampoo powder at the Red Dot Shop and get rid of greasy hair in just 2 minutes! No matter what the length of the hair, wavy hair will always look fabulous and can be experimented with in many more ways than straight or curly hair. In this article, you will explore a few hairstyles for wavy hair that can help you grab the limelight at any event.
Must-Try Hairstyles For Wavy Hair
Short Hair
1. Short Bob
The easiest and yet most elegant hairstyle for people with short wavy hair is the short wavy bob. The feathery layers towards the end of the hair almost like a beheaded look is the best way of maintaining short wavy hair. This asymmetrical bob look helps you make a chic and elegant statement at any event or function. Paired with layers cut around the face, the bob gives you a cute and playful look that works like a charm.
2. Messy Stacked Bob Style With Long Bangs
This stacked bob cut for short wavy hair has a small stack in the back and no layers on the top. Because of its multiple interior layers, this hairstyle is smooth when your hair is straight and has texture where curly. It hence gives you the best of both worlds: classy and sassy. Couples with long side bangs, this hairstyle is perfect for someone looking at getting a chi overall look.
3. Pixie Cut
Another classic in the book of wavy hairstyles, a pixie cut can be done in many ways. While most people go for short hair all over, some choose to leave the hair strands a little longer throughout the front and even for a bedhead look which means opting for a combo of long and short hair that gives your hair a messy look. A great complimenting style could be adding waves and length on top of the crown to style the hair into a side part or straight back that gives you a more elegant look at every function.
4. Textured Undercuts
If you're looking for short hairstyles for wavy hair that are low maintenance and yet compliments your short wavy hair for every event, go for the textured undercut. An undercut is sure to liven up your wavy strands and take your style up a few notches. This style gives you a choice of shaving either the back, side or both parts of your hair to channelise a rockstar-ish look that is sure to turn a few heads at every event.
5. Parted Short Wavy Hair
For people who have a long and rectangular face shape, a side part is perfect. The hair being swamped on one side of the face gives the illusion of volume and movement. One can also experiment with a zig-zag part for a more youthful look. For people with oval face shapes, the middle part is a perfect match. One can choose between various styles of waves like smooth, shaggy or a beach wave hairstyle while opting for the middle-parted hairstyle.
Medium Sized Hair
1. Layered Bangs
Hairstyles for wavy hair are abundant but this is the one that gives you a relaxed look that fits into any attire for any occasion. Layered bangs provide more movement to your hair as opposed to blunt bangs. These combined with medium-sized hair is a perfect beach girl look. Additionally, you could use a sea salt spray which gives you a look similar to the 70s shag cut.
2. Curly Ends
Already got a bob but want to add an extra touch to it? Try straightening out the top part of your bob and curl the bottom with a curling iron. This coupled with a low side part will give you the perfect look for any formal event.
3. Big Coils
For those with slightly wavy hair, you can straighten the top part and create big coils on the ends as a contrast. These are perfect for any look and are even great when messy. Thus, they are the perfect low maintenance wavy hairstyles for medium hair for those with medium length wavy hair.
Long Hair
1. Long Bob
Long bob for wavy hair also known as lobs are personal favourites for many women looking for long wavy hairstyles. This is because it's sophisticated, chic and easy to maintain and is a perfect fit for almost all face shapes. Contrary to a bob there is no risk of making your face look square because the lob ends a little below the chin. The best way to carry the lob is with a side or a slightly off centres part and some additional volume at the roots.
2. Layered Hair
The simplest yet most elegant hairstyle for anyone with long wavy hair is hands down the layered cut. This cut gives you both dimension and depth to give you a hairstyle as per your face shape. This layered cut can be carried with a side part with side bangs and curly ends to give you a naturally glamorous look that adds to the overall beauty of your appearance.
3. Long Wavy Perm
This hairstyle is best for formal and traditional events and is the best to give your long wavy hair a settled look. A wavy perm is sure to last for a few months and hence makes sure you have well defined wavy hair fit to make you stand out in any crowd. This also means that every time you step out for an event, you won't need to use a curling iron.
4. Elegant Updo
Long wavy hair is the most versatile hairstyle for any occasion. If you're looking for a casual and relaxed hairdo that fits every occasion and makes you look stunning without putting in too many efforts the simple hair updo is perfect. Simply tie your hair into a messy bun on the top of your head and create the perfect coffee shop look that makes your wavy hair look perfect.
5. Wavy Bed Headlong Layers
Another classic hairstyle, wavy bed head layers are perfect for those who have thin hair. The layers usually begin below the chin and accent the length of the hair as it goes down. Both middle and side parts are great go-along for this hairstyle and hence give you the elegant look for formal occasions. The hair and layers usually fall to the side in this hairstyle and hence create a soft yet eye-catching look.
Now that you know the perfect wavy hairstyles for every length of wavy hair, read a few additional tips to take care of your wavy hairstyle.
Hair Care Tips For Wavy Hair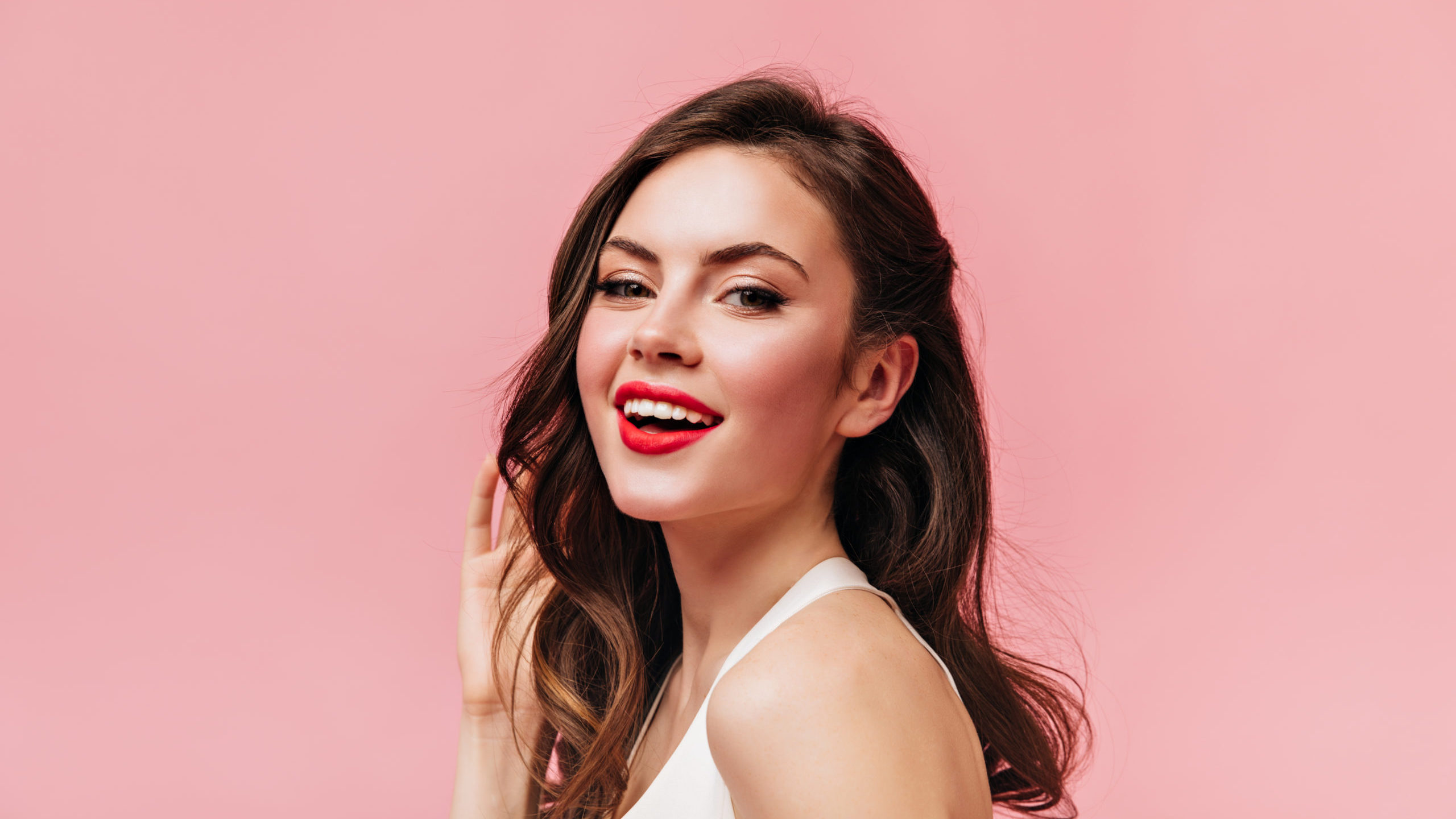 1. Moisturise
Using the right shampoo and conditioner is absolutely necessary to keep your moisture-rich. Moisture helps keep your hair healthy and frizz-free. It also ensures that your hair is not weighed down and appears well defined at all times.
2. Always Precondition
An oil massage before your hair wash is a perfect complement to the shampoo and conditioner to keep your hair well hydrated. This should ideally be done one hour before washing your hair. Buy natural hair oil at the Red Dot Shop and nourish your hair effectively.
3. Timely Deep Conditioning
Deep conditioning is absolutely essential for all types of hair but is crucial for wavy hair. This is because wavy hair is more likely to break and frizzy than straight hair. Every once or twice a week you can switch to a deep conditioning treatment to fortify each strand of hair and avoid any damage to it. Purchase Vishisht's leave-in conditioner at the Red Dot Shop and get silky smooth hair.
4. Air-Dry Your Hair For A Natural Look
Wavy hairstyles for women come out best when the hair is air-dried after a good wash. This is because less heat styling is perfect at keeping frizzy hair at bay.
5. Avoid Using A Comb
Using your finger to comb through your hair is a perfect way of maintaining your curls and your hair volume. Because combs pull down heavily on your hair, the definition of your hair gets hampered.
Naturally occurring wavy hair is beautiful. Wavy hair is very simple to manage and style for any occasion. However, making it stand out needs a little extra effort. Whenever you choose to step out for any event, occasion or a simple coffee pickup, spend a couple of minutes to style them perfectly. No matter what the length of your hair, styling is what will help you catch some eyeballs and add a glamorous touch to your look. Try some of these best hairstyles for wavy hair and share your favourite in the comments below.