Split ends. A clear fallout of bad hair care habits, however conscious or sub-conscious they may be. Just a few weeks of letting it go and you might see those asymmetrical, severely damaged hair ends rearing their ugly heads in all different directions. So, now what? Don't be disheartened. Just go for a hair trim or split-end trim and then follow these steps to prevent them from coming back again.
6 Tips To Prevent Split Ends
1. Be Gentle To Your Hair Post Wash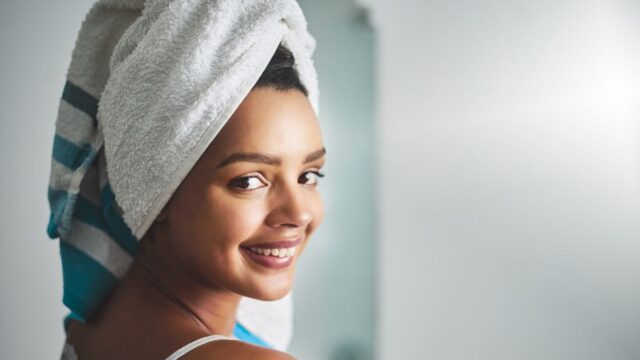 Be careful with the way you handle your hair after washing it with shampoo and conditioner. Gently soak the water from your hair with a clean towel rather than trying to vigorously rub it dry. Being rough with your hair, specifically when it is wet and the most vulnerable, is bound to lead to split ends over time. It can also cause severe damage to your hair cuticles, causing frizziness and breakage. Instead, use a hair towel wrap or a cotton t-shirt, which will not only soak your hair dry but also serve as a warm spa therapy that naturally conditions your tresses.
2. Detangle Your Hair
Make sure that your hair is at least half dry before you put your comb in to detangle the knots. Wet hair is extremely fragile and prone to breakage, not just from the roots but mid-strand, too. You can go a step further and use a leave-in conditioner that will soften your hair enough to make detangling a smooth ride for you. Or, try your hand at a natural DIY rose water and aloe vera gel remedy (¼ cup rose water + ½ aloe vera gel) and spray the same on your knots to serve as a natural detangler before running your comb through the strands.
3. Don't Over-Brush Your Tresses
Yes, brushing your hair definitely massages your scalp, releasing natural hair oil (sebum), and maintaining a healthy pH balance. But that doesn't mean that overdoing it will give you the same results. The 100 strokes a day for shiny hair is a myth. Brushing your hair too frequently or too much can cause split ends in a few weeks' time. Combing your hair out twice a day is more than sufficient. Also, make sure you use a clean brush or clean comb so that you're not transferring dirt to your scalp and causing dandruff or weak roots.
4. Mask It Up!
Hair masks coat the hair and help bind the fibres, strengthening each strand and making it less prone to split ends. A nourishing hair mask will work wonders in strengthening your hair from the roots to the tips, hydrating your scalp and tresses, and treating damaged hair. And when it does so much to maintain hair health, there's no question that split ends will keep their distance. Nothing like a weekly DIY mask to make the most of natural ingredients and, if you don't have time, bank on an all-natural commercial hair mask crafted to do the trick for you. Readily available kitchen ingredients like banana, aloe vera, honey, coconut oil, almond oil, and olive oil can be your saviours in keeping your hair shiny, thick, and voluminous, and preventing frizziness, damage, and split ends.
5. Keep Gaps Between Hair Treatments
Hair colour, perming, straightening—despite all the assurances your salon specialist gives you, too many consecutive treatments are going to wreak havoc on your hair health. This is especially true when you opt for more than one treatment at a time. Try keeping a gap of 8 to 10 weeks between your root touch-ups. If at all, you have to go for more than one chemical hair treatment at one go, it is usually recommended that you perm your hair first before going ahead with the treatments. The secret behind doing all of this is to keep your locks well hydrated because dryness makes your hair go weak, which in turn, can lead to frizziness, damage and split ends. Also, always use heat-protectant serums and sprays even post-treatment.
6. Invest In Silk Pillow Covers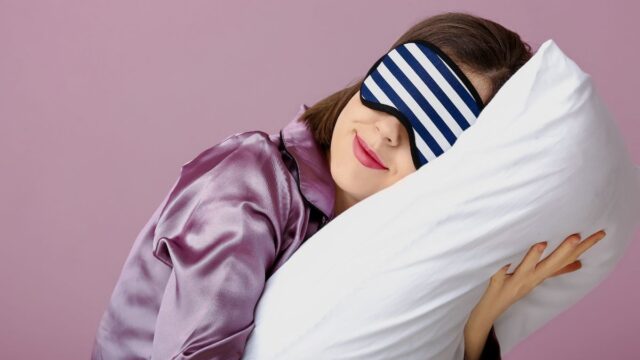 A little expensive, yes, but it'll be your hair's BFF. Cotton tends to make your hair dry, increasing the chances of it knotting up, making it frizzy, and causing split ends. In contrast, there's far less friction between your hair and satin and silk pillowcases, which in turn reduces the scope of damage and split ends significantly. You can also opt for a satin or silk cap to protect your hair, especially if it's wavy.
Open up like never before and participate in conversations about beauty, entrepreneurship, mental health, menstrual & sexual health, and more. Desi women, join our community NOW!