Nine brands, nine giveaways, nine winners—The Channel 46 is celebrating #NineDaysOfNavratri with great fervour, bringing you tips, tricks, gifts, and more… every single day. Each day we're spotlighting a key topic of interest during Navratri; and today, the topic is haircare!
We caught up with one of our favourite beauty brands Myra Veda for a 101 guide on how you can keep your hair looking healthy, gorgeous, and shiny, right through the festival season. Read till the end because that's where you'll find details about how you can WIN a festive giveaway from Myra Veda, packed with haircare products that are clean, sustainable, luxurious, and effective.
4 Basic Haircare Tips For The Navratri Season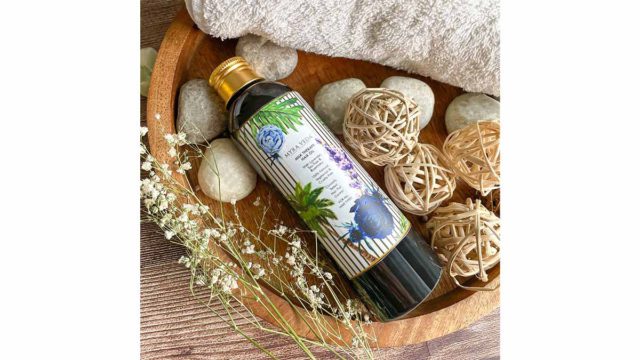 Let's start with the basics. Here are some unexpected yet surprisingly effective things you can do every day to prevent hair fall and ensure your hair looks and feels healthy.
1. Comb Your Hair Regularly
While you shouldn't fall for the 100 strokes nonsense, combing or brushing them out is important to remove any knots and prevent breakage. Combing your hair also helps with microcirculation, and it distributes the naturally occurring oil on your scalp to hair ends that are otherwise normally dry.
2. Use Drinking Water For The Final Rinse
A neat trick is to use drinking water (preferably room temperature or cold) to give your hair a final rinse when you wash. This flattens the shaft and makes your hair look shinier and glossier.
3. Always Shampoo Your Scalp & Not Your Lengths
A shampoo is a cleanser for your hair and your scalp is where all the dirt, sweat, and grime will accumulate. Shampooing your lengths could lead to overdrying the ends of your hair, making them look lacklustre, damaged, and straw-like.
4. Don't Forget To Use A Conditioner
After shampooing, use a conditioner on the lengths and ends of your hair. This prevents hair shaft breakage which means fewer split-ends. Conditioners also hydrate dry hair ends, making them more manageable and healthier looking.
3 Haircare Tips To Prevent Hair Fall During The Navratri Season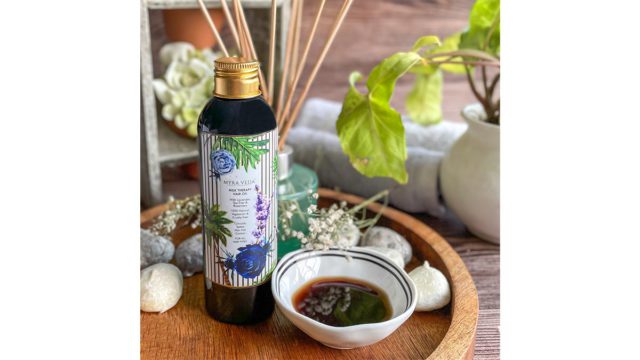 No doubt you're going to be twisting and turning your hair to create some killer looks during Navratri—especially if you're going to a Garba or dandiya night. So, here are some tips on how you can prevent breakage and hair fall during the nine days of Navratri:
While you may be tying your hair up to achieve festive hairstyles during the day, be sure not to tie it tightly at other times. It is the leading cause of traction alopecia. Stick to hairbands and bobby pins and clips to secure your hair during the day.
Always gently detangle your hair with your fingers first, before going in with your brush. Use your fingers, then move to a wide-tooth comb, and finally a hairbrush or finer comb once you've taken the time to sort out any knots.
Don't keep clip-in hair extensions on for too long. They weigh your real hair down and can do a lot of damage right at the root level, so take them off as soon as you get home.
2 Tips To Protect Your Hair From Damage Caused By Using Heat Styling Appliances During The Navratri Season
Sometimes, the use of straighteners, curling irons, or blow dryers is unavoidable—and the festive season is just one of those times. Here are some tips to help protect your hair and treat any damage that heat styling can cause.
Use a heat-protecting spray or serum on the lengths of your hair before using a hot appliance to style it. Also, don't use the appliance too close to the scalp—start from one finger distance. This will help protect your roots and prevent hair fall.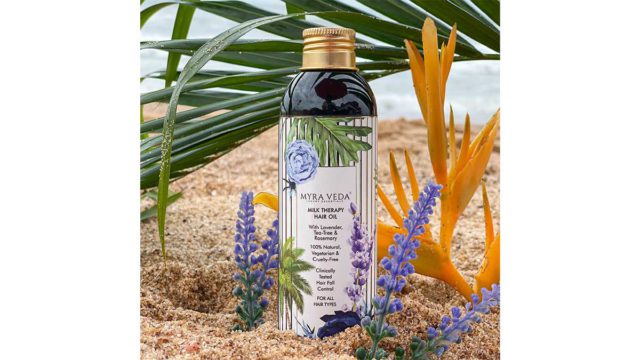 Go the extra mile and make the most of hair oils that help treat the damage and promote hair growth. You can try the Myra Veda Milk Therapy Hair Oil. It deeply conditions your hair to repair any kind of environmental or physical damage caused to your hair. Another neat trick is to use buffalo ghee as a natural alternative. It works like a hair mask and can be applied from root to tip. Leave it on for 30-60 mins and then wash. If you don't like the ghee smell, add a few drops of essential oil. You can buy singles or opt for the Myra Veda Essential Oils Kit with 6 bestselling fragrances—Madascar Rose Geranium Essential Oil, Australian Tea Tree Essential Oil, Bulgarian Lavender Essential Oil, Spanish Rosemary Essential Oil, Italian Bergamot Essential Oil, and French Neroli Essential Oil.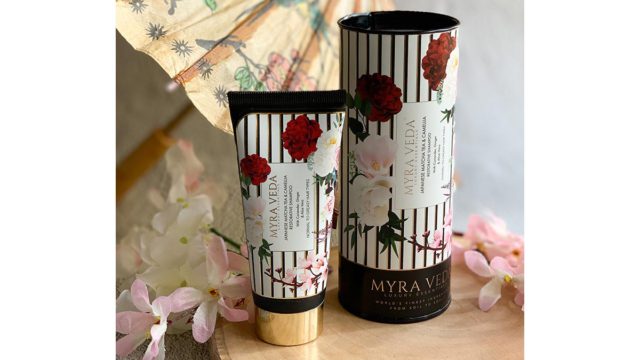 Click here to enter our #NineDaysOfNavratri contest and WIN Myra Veda's bestselling combo worth Rs 1,700! One lucky winner will get the Myra Veda Milk Therapy Hair Oil + Myra Veda Japanese Matcha Tea & Camelia Restorative Shampoo. Hurry, the contest ends on 5th October!
Spanish Rosemary Essential Oil, Italian Bergamot Essential Oil, and French Neroli Essential Oil. So, now that your hair hassles are sorted, check out these 9 navratri makeup ideas to look your ethnic best each day.
Open up like never before and participate in conversations about beauty, entrepreneurship, mental health, menstrual & sexual health, and more. Desi women, join our community NOW!