The new wave of 'vocal for local' proved to be a boost for Indian entrepreneurs. It has promoted local businesses during COVID-19 and given customers the ability and motivation to shop locally with ease. This rebranded version of 'Made In India' has our support, and every month, TC46 will spotlight small businesses and ventures you can champion and back easily through online and offline purchases.
Artists, entrepreneurs, visionaries and experts, Indian women are shattering glass ceilings and breaking out of the boxes. Success, tied with skills and hard work, is what makes those featured in our list today an inspiration for many. And the journeys of these women of incredible talent, are stories that must be told.
This week, here are some brands we're cheering on; check them out!
Brand: The Bohemian Store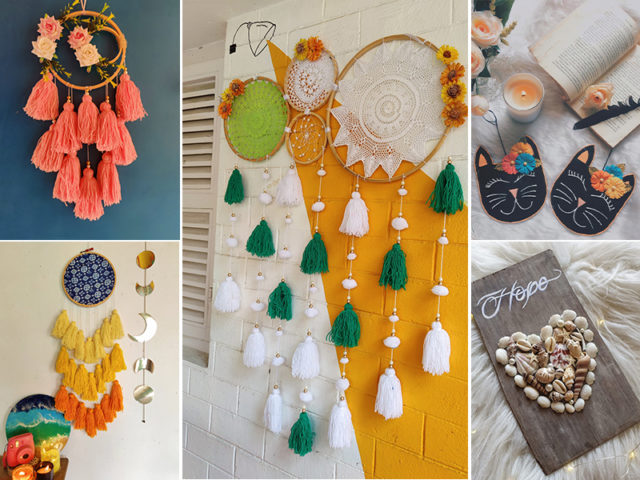 Founder Name: Ishani Sarkar
What They Offer: All kinds of boho artefacts, macrame products, fairy lights along with the USP dreamcatchers.
TC46 Loves: 24-year-old Ishani has always been interested in crafting and creating new things but her love for dreamcatchers was yet to be discovered. She received one as a gift from a friend and was awestruck by the beauty. She wanted to buy more but the expensive price tags let down the college student. That ignited the thought of creating her own and started the brand The Bohemian Store. With a varied target audience, the brand caters to college students, stores, event companies and families across the globe. What started out as a homegrown brand supported by her family, Ishani is empowering women and has 40+ women working with the brand. She is the all-in-one manager, running the business successfully while accomplishing her academic goals as well.
Price: The price depends on the product and the customization needs of the customer.
Availability: Shop at the brand's official website or head on over to Ferns n Petals or Amazon India.
Brand: Muditā Artwork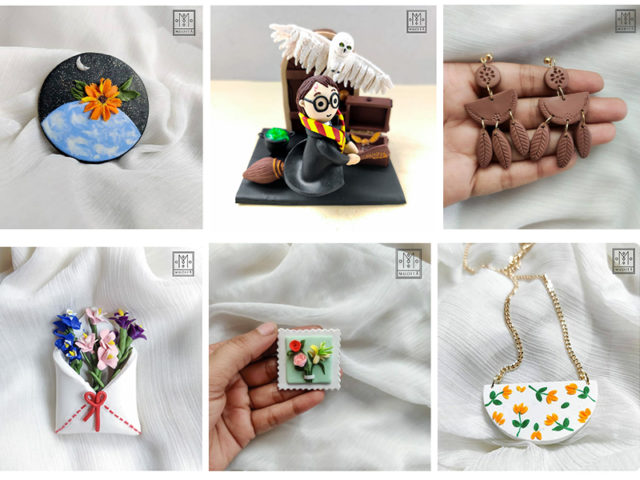 Founder Name: Maithili Redkar
What They Offer: Modish, handcrafted polymer clay and resin jewellery and home décor items.
TC46 Loves: Psychologist, Hypnotherapist and co-founder of Happy Space, Maithili founded Mudita Artwork in December 2020. She was making handmade gifts for her friends from polymer clay and was learning more about the technical know-how of polymer clay and resin as well to hone her skills. Muditā means 'taking delight in the happiness of others' which completely resonates with what she wants to offer people through the products – Happiness. The brand creates eclectic earrings, neckpieces, fridge magnets, miniatures, visiting card holders and much more. Recently, it has also added macrame products to the collection. The brand is a haven for people who believe in sustainable fashion, limited edition accessories and love to order customised or personalised gifts for themselves or their loved ones.
Price: The price range of the products starts from Rs 150 and go up to Rs 4,000. Customised orders are charged depending on the requirements of the client.
Availability: Get the products at the brand's official Instagram page.
Brand: Fromagé Cheesecakes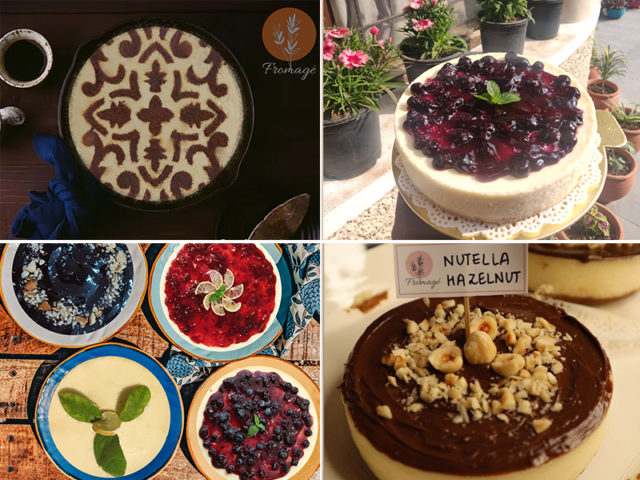 Founder Name: Shriya Malhotra
What They Offer: All things cheesecake – from mini ones to regular-sized, in a variety of flavours like blueberry, strawberry, lemon and more.
TC46 Loves: Fromagé is a home-run bakery founded by Shriya based in Chandigarh. She is currently studying Product and Industrial Design at Srishti Institute of Design, Bangalore. Her venture focuses entirely on cheesecake production and makes cheesecakes in 12 flavours and 5 different sizes. Seeing the dearth of cheesecake options around the tricity, she aims to make cheesecakes available at the doorstep in a variety of sizes and exotic flavours at affordable prices. One experiment led to another, ultimately allowing excellence in the offered product. Due to her creative background, she has been able to make a small homegrown business very unique and exquisite. The brand delivers all across the tricity as well. Her cheesecakes are not only baked well, but also beautifully decorated and carefully packaged with love.
Price: The price depends on the kind of product and customization.
Availability: Grab a cheesecake by heading over to the brand's Instagram page or place your order via WhatsApp.
If you are a woman who loves cooking & wants to enter into the food business, then check out this comprehensive guide on how to start a tiffin service from home here.
Want us to be VocalForLocal for your brand or know someone whose work you'd like to cheer on? Drop us an email to be featured on The Channel 46 at [email protected].