The new wave of 'vocal for local' proved to be a boost for Indian entrepreneurs. It has promoted local businesses during COVID-19 and given customers the ability and motivation to shop locally with ease. This rebranded version of 'Made In India' has our support, and every month, TC46 will spotlight small businesses and ventures you can champion and back easily through online and offline purchases.
Artists, entrepreneurs, visionaries and experts, Indian women are shattering glass ceilings and breaking out of the boxes. Success, tied with skills and hard work, is what makes those featured in our list today an inspiration for many. And the journeys of these women of incredible talent are stories that must be told.
This week, here are some brands we're cheering on; check them out!
Brand: That Sassy Thing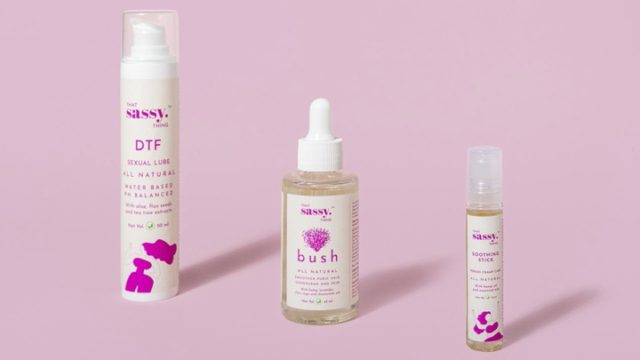 Founder Name: Sachee Malhotra.
What they Offer: Sexual and menstrual wellness products
TC46 Loves: That Sassy Thing is a D2C (Direct-to-Consumer) female-focused, sexual and menstrual wellness brand. Their aim is to normalise all conversations related to a woman's body—body hair, being big, periods, sex, masturbation, the list goes on. They want women to own their bodies and their sexuality—and be shameless about it. The brand believes that just like skincare, it's high time that women's sexual health became a priority too. They launched their website in December 2020. Their all-natural, dermatologically tested safe products are designed to keep people with vaginas and their bodies in mind.
Also, That Sassy Thing is one of the many brands that have adopted a D2C approach to reach their customers and used Shopify's platform for it.
Price: The average price range falls between Rs 500 to Rs 4,000.
Availability: To shop, head over to the brand's official website.
After studying Finance, Sachee worked in Advertising for five years in India and went on to complete her Masters in Brand Communication Strategy from the US. She built D2C brands in India and the Middle East, for two years. All the while simultaneously setting the foundation for her own brand: That Sassy Thing.
She started the brand because of her personal struggles dealing with PCOS (Polycystic Ovarian Syndrome) for 15 years. She experienced vaginal dryness, painful sex, painful periods, excessive body hair, but wasn't able to talk about it due to the taboo. When she couldn't find products that were good for her body, she decided to create her own range of all-natural, premium personal care products.
She believes in making women's private business shame-free and fun, and being unapologetically shameless about it.
Brand: Speaking Herbs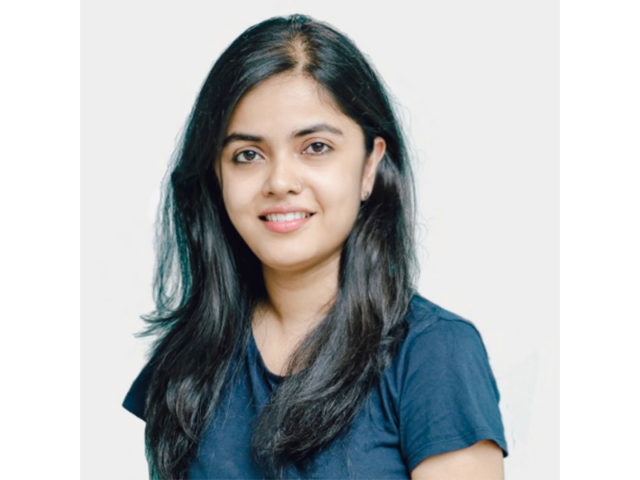 Founder Name: Tanaya Sarma and Amis Ahmed
What They Offer: Premium botanical products across personal care, beauty, wellness, and home care that focuses on clean consumer goods. Their newest product is Moringa Oil, all made to be 100% free of any chemicals or toxins.
TC46 Loves: Speaking Herbs was pioneered by Tanaya Sarma and Amis Ahmed in 2018. It is a premium botanical brand with products across personal care, beauty, wellness, and home care that focuses on the clean consumer goods movement, providing consumers with products that are 100 percent plant-based, chemical-free, non-toxic, and high-performing, making them better for people and the environment.
The co-founders, peers during their master's programme, discussed their views and perspectives on subjects such as harmful chemicals in everyday life, how to avoid them, their utility, and the potential adverse effects that they may have on people if used on a regular basis. They sought to build a brand based on the principles of purity, potency, and honesty, and "Speaking Herbs" was born to promote a more natural and conscious approach towards consumer goods. The name comes from a very personal belief that the world will be a better place if one of us begins to speak up for what is good and true.
Price: The products range between Rs 400 to Rs 2000 depending on the quantity.
Availability: The products are exclusively available at their website.
Brand: Label Dimple Raghani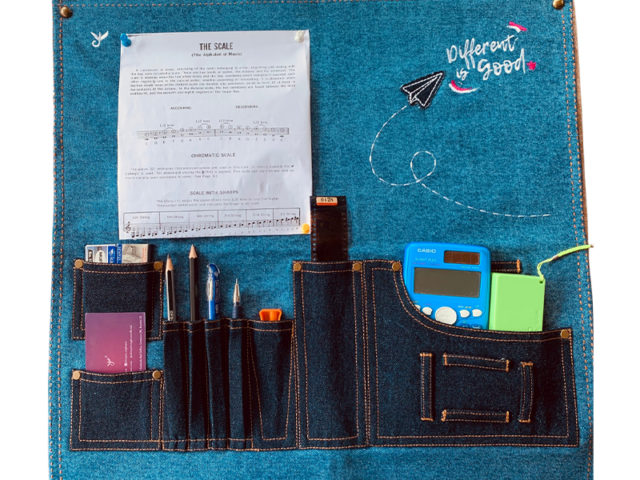 Founder Name: Dimple Raghani
What They Offer: Label Dimple Raghani is a Denim focussed apparel and utility products brand focussed on exploring and utilising the versatile denim fabric in interesting and unique ways.
The main product that they offer is their pinboard organisers. These are unique inventions that tackle one of the biggest frustrations of the WFH environment – Disorganised workspaces. They combine notes with stationery items and put them in a visible, accessible place, on your noticeboard/pinboard. To be used right in time for your next Zoom meeting.
TC46 Loves: The brand makes sure that the factory workers they employ to manufacture their products are a priority; they care for their workers' health and safety. During today's pandemic times, they make sure that factories are fully compliant with covid health and safety norms and ensure that their workers are masked and fully vaccinated.
In addition to that, the brand makes it a priority to contribute to local communities. Their
factories are located in the Kalher – Bhiwandi sector of the Thane District and are surrounded by several small vibrant villages. To ensure their contribution to Kalher's vibrant communities, they hire workers from the surrounding areas, give them the necessary "on the job training". All in order to upskill them and grow them as employees overtime.
They source all their materials from all around Mumbai, especially Bhiwandi, Dadar and Dharavi wholesale markets. The brand also is very involved in their CSR activities, and have teamed up with various charities to raise awareness and donation for various noble causes like empowerment of persons with disabilities, mental health awareness and more.
Price: The products range between Rs 250 to Rs 700. 
Availability: Their products can be shopped from their website or can be found here on the Red Dot Store. 
Want us to be VocalForLocal for your brand or know someone whose work you'd like to cheer on? Drop us an email to be featured on The Channel 46 at [email protected]