The new wave of 'vocal for local' has proven to be a boost for Indian entrepreneurs. It has promoted local businesses and given customers the ability and motivation to shop with ease. This rebranded version of 'Made In India' has our support, and every week, TC46 spotlights small businesses and ventures you can champion and support easily through online and offline purchases.
What we absolutely love is that women have come out of the shadows of oblivion, and how! They are making their presence felt everywhere, and have made headway into male-dominated spheres that were once considered to be out of bounds. One such challenge is entrepreneurship.
This week, we're cheering on three women-led small businesses that deserve your attention. Check them out!
Brand: MixMitti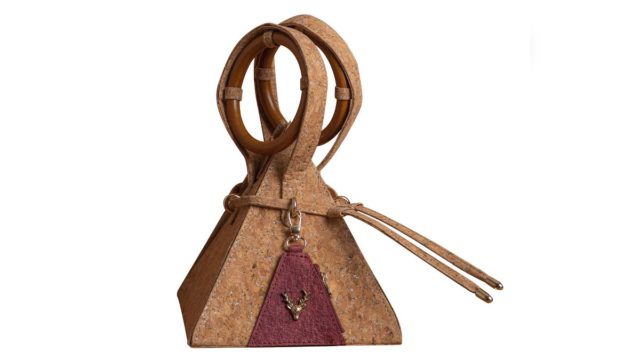 Founder: Ms Shivangi Bajpai
What The Brand Offers: Vegan bags
TC46 Loves: The product line aims at raising awareness for animals through its design aesthetics. It focuses on a range of vegan bags like satchels, handbags, travel bags, laptop bags, pouches, wallets, etc., with the vision of bringing good to the environment and wildlife through a unique creative flair. The products seek to be a trendsetter for "meaningful fashion" – fashion that brings a meaningful change in society.
Materials used in the product range of this Peta Verified Sustainable Luxury brand label include plant-based materials like cork, leather alternate extracted from coconut (malai), organic cotton, jute, etc. The materials are chosen keeping in mind the circular design functionality of their products producing zero waste and pollution. The product range promotes ethical buying and follows the SDGs (sustainable development goals) while not compromising on fashion.
The target audience comprises a niche category of eco-conscious customers – vegan, animal-friendly, eco-friendly consumers who believe in making this world a better place through their wise choices in fashion and lifestyle.
Price: The average price range of the products is Rs 2,000 and can go up to Rs 12,000
Availability: The products are available through the brand website, Instagram as well as via several multi-designer and sustainable marketplaces like Jaypore, Pernias, Sustainkart, Upcycleluxe etc.
Brand: Vyoum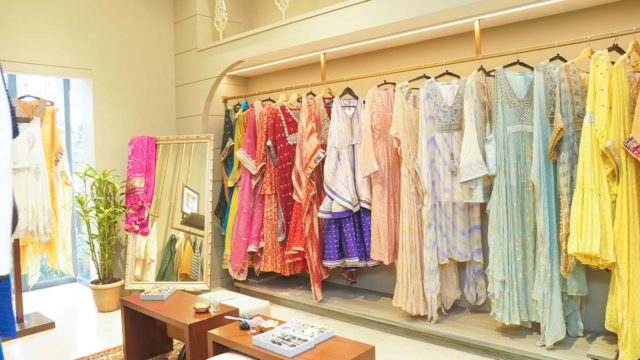 Founder: Ritu Sekksaria
What The Brand Offers: Bridal boutique, menswear & pret wear
TC46 Loves: Apart from being a one-stop shop for all bridal events, Vyoum also specialises in menswear and pret wear solutions. They have collections from various designers from Lakmé & Wills fashion week including various homegrown brands, Keeping up with the latest fashion trends.
The product line targets both men and women of all age groups. Right from teenagers looking to wear their style on their sleeve to adults on the lookout for fashion for special occasions like anniversaries, sundowner, cocktail parties, leisure holidays, destination weddings, etc. The product range caters to all celebratory events.
Price: The price range for pret wear varies between Rs 5,000 and Rs 30,000
Availability: The products are available ONLINE through the brand website and Instagram as well as offline through their flagship store at Khar, Mumbai
Brand: Libellule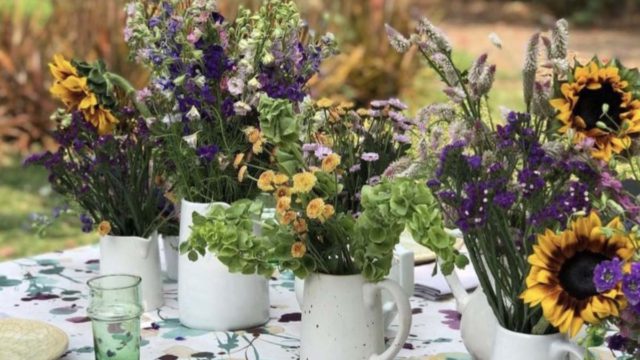 Founder: Nazneen Jehangir
What The Brand Offers: Floral couturier
TC46 Loves: The floral designs were conceptualised at a time when no one else was doing it in India. The flower arrangements are inspired by a sound knowledge in floristry. They keep up with the international standards of floral couturiers and constantly innovate with different designs. Right from flaunting a floral arrangement at home to decking up special occasions like weddings and anniversaries – there is something for everyone. The product collection includes a range of ancillary products like wreaths and apothecary arrangements.
Price: Customised pricing
Availability: The brand is available on Instagram and their flagship store in Mumbai
Want us to be VocalForLocal for your brand or know someone whose work you'd like to cheer on? Drop us an email to be featured on The Channel 46 at [email protected]
Open up like never before and participate in conversations about beauty, entrepreneurship, mental health, menstrual & sexual health, and more. Desi women, join our community NOW!