Building a brand from scratch is no mean feat. And building two brands simultaneously is double the challenge, if not more. It entails juggling dual responsibilities at one go, all within a day's work. Phew! But here's Mansi Bangla, co-founder of Mini Films and Mini Homes, balancing two organisations together and excelling at both.
In collaboration with The Channel 46, Mansi Bagla, Co-Founder of Mini Films & Mini Homes, shares her expertise on entrepreneurship, talks about the milestones achieved, and offers advice to youngsters wanting to venture into these fields,
1. What is your educational and professional background?
In the initial years of pursuing education, I was quite studious. But after my mom passed away, I feel I lost my direction. When it came to choosing a career stream after completing school, I was oscillating between choosing a career in Hotel Management and also preparing for IAS Exams. But as I got admission at an institution in Pune for Film Direction, I was thrilled to enter the world of cinema. However, during the same time, I got a marriage proposal and hailing from a Marwari family, I had to choose marriage.
2. What prompted you to join the film industry and start Mini Films?
Since childhood, I was always a fan of Indian cinema as I was inclined towards directing skits in my school and college days. As cinema evolved, I started watching more films and this was the same time I came across a lot of editing work for films. Eventually, I realised that I know nothing but films. I can safely say that my love for Shah Rukh Khan's movies in my teens and the love for filmmaking inspired me to join the industry. I can safely say that Fridays are my days and nothing excites me more than a great movie.
3. Did you always want to work in this space?
Since I discovered my love for cinema, it was always something I wanted to pursue and being creative since childhood, I could visualise things. Slowly, I also discovered that I have both common sense and sixth sense when it comes to determining whether a film would work or not. I realised that I could predict the box office based on scripts and performances. Hence, it gave me leverage to enter this domain.
4. What was your first milestone? And how did you get there?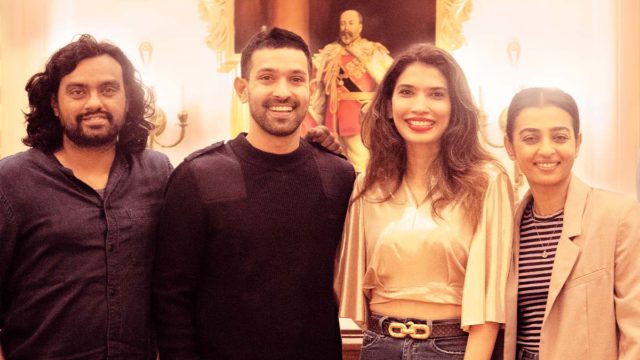 While I always knew that the film industry was my calling, it took a lot of determination, focus, sacrifice and a lot more things to establish myself in the industry. The release of my first film and its journey is something I consider as my first milestone. I'm proud to be entering the Indian film industry with my movie, Forensics.
5. Tell us about your journey in real estate and what prompted you to start Mini Homes?
Mini Homes happened after I got married, as my husband didn't want to join his father's business. And since he was an MBA, who studied and worked in London, he realised that he was more interested in entering the real estate business as he possessed great knowledge in that industry. He started working for a London-based company and eventually became one of their associates, followed by starting out on his own. It was my husband's vision and determination that made him make me a part of the team to support him. The company was named after my nickname, Mini. Apart from that, we are both of the opinion that a woman can make or break a home. I also believe in unity, love, and togetherness and that's why we decided to go with the brand name, 'Mini Homes'.
6. Do you have any advice for someone who wants to enter the film and real estate industry?
Entering any industry you are passionate about should involve a lot of research as to what happens at ground zero. Once you enter the industry, listen to your heart but don't forget to use your mind.
7. What are some ways to connect and network with people to generate work opportunities?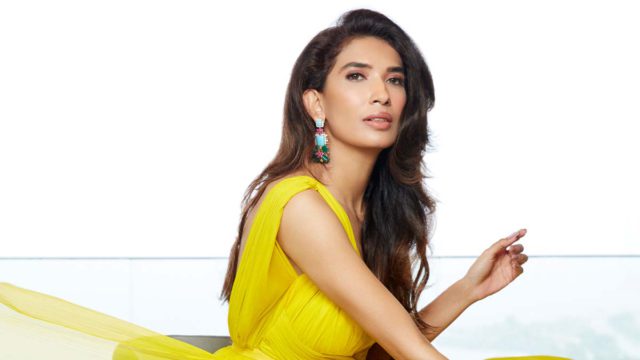 There are no shortcuts to building connections and networking as you want to generate work opportunities. You have to prove yourself that you are capable of doing that work. Once you are able to prove so, networking opportunities and connections will come automatically. Always remember that hard work is the key to making yourself desirable.
8. What's your take on the gender pay gap between male and female artists in the film industry?
According to what I have seen and experienced first-hand, it's a myth. Each artist gets paid based on what they bring to the table and their gender is never a factor in determining their financial worth. It has been witnessed a lot of times that there are women who are jealous of their competitors and in the fight between pulling each other down, the opportunity eventually ends up with a male. I myself have had the opportunity to witness some strong and stable women in the industry who have proven time and again that the film industry isn't a male-dominated one. Being in production myself, I would always determine an artist's pay based on their working hours and requirements rather than their gender.
9. What are some challenges faced by women in the real estate industry?
To be honest, challenges occur in every industry but what matters more is how we tackle that without it impacting our careers. The only thing that comes to my mind is if you know what your job is and if you are doing it in the best way possible, there is no challenge which can impact your work.
10. How have you managed to build Mini Films and Mini Homes simultaneously? Where do they meet and where do they part in terms of business growth?
Mini Films and Mini Homes are two sides of the same coin, but when it comes to taking care of them, I believe that Mini Films is where my heart and soul is. Mini Homes is where my husband's soul is. We both know that we are there for each other in time of need but we also respect both our expertise and like working on our projects with 100 per cent dedication.
11. What is your advice to someone who feels they're being under-compensated for their work?
With there being so much competition in today's time, there is a huge possibility that one may feel being under-compensated for their work. The best advice I can give to them is that the true key here is to be consistent with your work and not let your ambition and morale hit a low. With your go-getter attitude and dedication towards work, you will surely come to the company's notice, get the desired compensation, and feel satisfied.
12. How has your business pivoted after the lockdown and in light of the pandemic?
In such times, we knew that this was temporary and we would have to adapt to some new ideas and techniques to ensure that it impacts the business the least. It's important to remember to be sensible, have the willingness to learn and the courage to rise again in case of falling. We believe in embracing the hard times and learning from it, rather than running away. That is what helped us stay afloat during the hardship the entire world was facing.
Open up like never before and participate in conversations about beauty, entrepreneurship, mental health, menstrual & sexual health, and more. Desi women, join our community NOW!