The new wave of 'vocal for local' proved to be a boost for Indian entrepreneurs. It has promoted local businesses during COVID-19 and given customers the ability and motivation to shop locally with ease. This rebranded version of 'Made In India' has our support, and every week, TC46 spotlights small businesses and ventures you can champion and support easily through online and offline purchases.
What we absolutely love is that women have come out of the shadows of oblivion, and how! They are making their presence felt everywhere, and have made headway into male-dominated spheres that were once considered to be out of bounds. One such challenge is entrepreneurship.
This week, we're cheering on three women-led small businesses that deserve your attention. Check them out!
Brand: I-Design Studios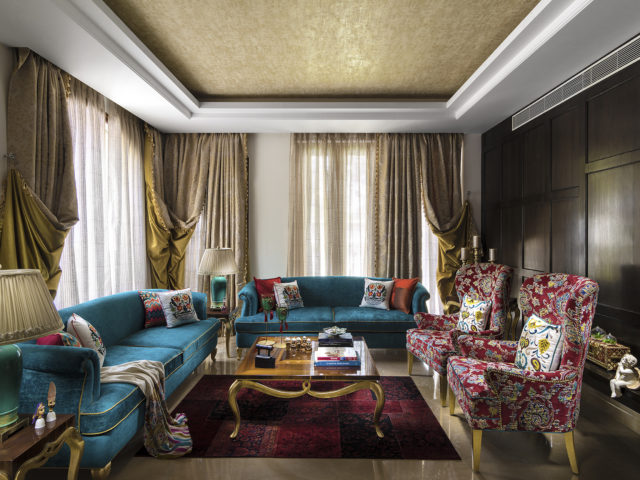 Founder: Pooja Gupta
What The Brand Offers: Bespoke residential and commercial projects and custom home decor solutions
TC46 Loves: I-Design Studios, based in Kanpur, takes care of the entire process of customisation starting from ideating, designing, planning, and executing the final product as per the client's brief. They specialise in tailor-making, sourcing, and executing all interior products that a project may require. It could be as simple as designing a chair or creating an entire bedroom or living room from scratch. Looking for customised home decor solutions? They get that done too!
Founder Pooja is armed with an Interior Designing degree from South Delhi, and an undying passion for wanting to do something noteworthy for her hometown, Kanpur.
The brand puts its heart and soul into reviving and reinterpreting heritage crafts. The founder often envisioned beautifying interiors with artisanal touches. The products allow the founder to familiarise her clients with the rich art forms that our country abounds in. An ideal customer for the brand is someone who is well-travelled, has an eye for aesthetically pleasing objects, and values architectural visions.
Pooja is also the Founder of Amiraah – a multi-designer retail store. This brand is home to some of the country's biggest labels like Tarun Tahiliani, Abu Jani Sandeep Khosla, Riddhi Mehra, Kshitij Jalori, and Suket Dhir, all of whom made their introduction in Kanpur via Pooja's established network. Even global brands like BMW, Burberry, Amrapali, and more have partnered with Pooja to expand their market space.
Price: I-Design Studios positions itself as a service-based brand, targeting the luxury segment. Prices are available upon request.
Availability: Presently, the brand provides end-to-end solutions through personal orders by word of mouth. They also accept orders through WhatsApp and Instagram. At the moment, they do not retail but are soon planning to start a retail store soon.
Brand: Craftribal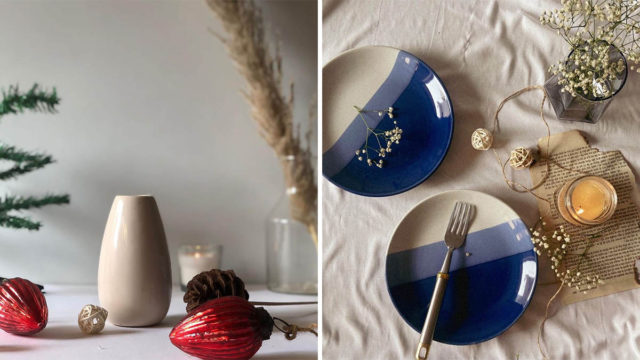 Founder: Mohit and Palak
What The Brand Offers: The company's major focus is ceramics but it also specializes in home decor and wooden products.
TC46 Loves: Craftribal began as an initiative to do something creative. Being keenly interested in ceramics and home decor, the founders decided to start Craftribal to not just make a living but also explore entrepreneurial avenues. The main incentive of Craftribal is to provide ceramics to not just the elite but to common people as well.
The company also has a storehouse in New Delhi, which is easily accessible to customers. The start-up is one year old and the growth has been exponential. From being just two people working from their homes, the company has expanded and now has an office, a storehouse and a decent workforce. And, the company hopes to keep growing and satisfying more customers around the world.
The future goals of the company at the moment are to step out of the infancy stages and expand its operations. The founders also wish to diversify their product range and have a cosmopolitan vision for the future.
Price: The average price points of the affordable products are mostly around ₹500. Some products like the mugs are available for even less.
Availability: The products are exclusively available on the brand's website and Instagram.
Brand: Panoply India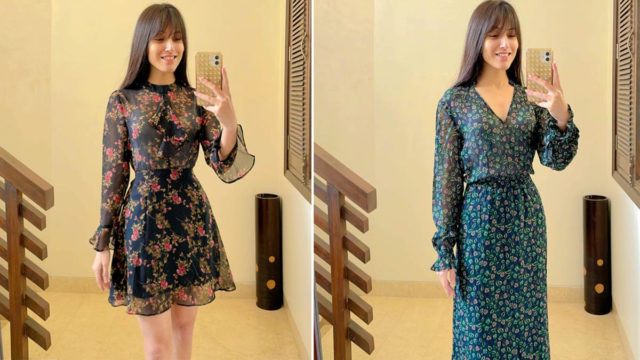 Founder: Navya Bhandari
What The Brand Offers: Panoply specialises in curating sustainable clothes like dresses, tops, and gowns.
TC46 Loves: Panoply believes that most brands today are focussing on fast fashion, leading to environmental degradation and lower quality of clothes. Hence, the brand strictly focuses on long-lasting eternal fits made from raw materials sourced from abroad. They curate clothes from cloths that are a factory surplus and hence are of no use to the big brands who produce them.
Panoply now has a three-fold target audience, which is inspired by their objectives. First, they want to create a faithful connection with people from smaller cities and towns who struggle to find an impressive collection at their locations. Secondly, they want to target people who need to buy new clothes very frequently. The brand aims to provide an alternative to expensive brands for them by delivering quality products at lesser prices. Thirdly, people looking for occasion-specific outfits also find their store captivating since they offer a variety of evening gowns. From Gen Z to Millennials, Panoply offers outfits for everyone with a quirky dressing sense. The brand also seeks to
Navya derives her enthusiasm for her entrepreneurial venture from her customers' surprise at high-quality outfits being available at an affordable price range. The brand does not keep high margins but instead aims at dealing with volume. They also offer free shipping across India.
Price: The average price range for the outfits varies between Rs 500 and Rs 999. While some tops are as low as Rs 200, woollen coats for winters are priced between Rs 500 and Rs 1500. 
Availability: The products are exclusively made available on their website and Instagram.
Want us to be VocalForLocal for your brand or know someone whose work you'd like to cheer on? Drop us an email to be featured on The Channel 46 at [email protected]