The new wave of 'vocal for local' has proven to be a boost for Indian entrepreneurs. It has promoted local businesses and given customers the ability and motivation to shop with ease. This rebranded version of 'Made In India' has our support, and every week, TC46 spotlights small businesses and ventures you can champion and support easily through online and offline purchases.
What we absolutely love is that women have come out of the shadows of oblivion, and how! They are making their presence felt everywhere, and have made headway into male-dominated spheres that were once considered to be out of bounds. One such challenge is entrepreneurship.
This week, we're cheering on three women-led small businesses that deserve your attention. Check them out!
Brand: Greendigo Organic Clothing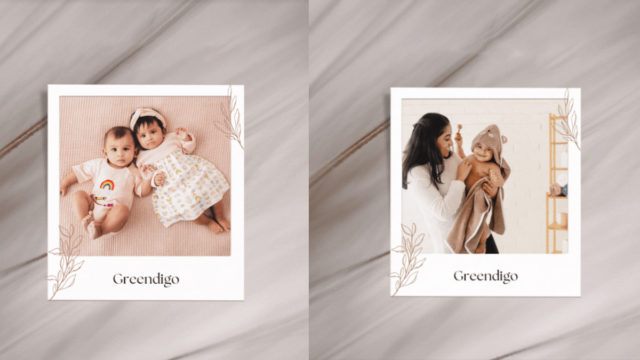 Founders: Meghna Kishore and Barkha Bhatnagar Das
What The Brand Offers: Organic cotton apparel for babies
TC46 Loves: Greendigo offers baby clothing that is safe, comfortable, thoughtfully designed and meets international quality standards. It offers all products in the baby wardrobe and nursery. They cater to the age group of 0 to 6 years. They aim for an unwavering commitment to quality, comfort, attention to detail and sustainable manufacturing practices.
The product range extends from bibs, rompers, onesies, dresses, tops, shorts, leggings, swaddles, sleep sacks etc. to baby cot sets, blankets, bath towels and organiser bags. They are also focused on gifting, be it for baby showers, celebrating the arrival of little ones or milestone birthdays. The gift sets are available at different price points that work well for all occasions and budgets. The GOTS (Global Organic Textile Standard) certified brand follows a gender-neutral colour palette in soft pastels, which is a preferred choice among most young parents today.
Price: The price ranges between Rs 700 and Rs 6,000.
Availability: The products are available online on their website as well as on marketplaces such as Firstcry, Hopscotch, Nestery, Nykaa Fashion, Myntra, and Tata CLIQ.
Brand: Osè Studios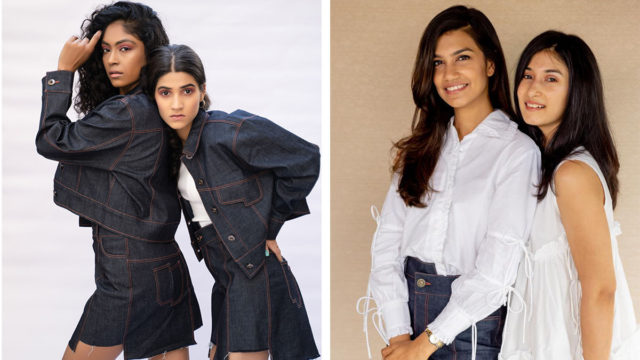 Founders: Twishaa Bhagat and Nishika Bhagat
What The Brand Offers: Luxe, all-year-round ready-to-wear apparel with a contemporary romantic streetwear aesthetic
TC46 Loves: Osé believes in a drop-based business model to practise slow fashion and focus on the longevity of their styles. They produce in batches to reduce wastage. The products include tops, bottoms, jumpsuits, sweatshirts, and dresses; next, they hope to diversify into activewear and swimwear.
The product designs of the brand not only empower a woman but also make her feel that she can wear and pull off whatever she wants, as long as she is comfortable in it. For instance, the "Hook Me Up" top showcases the bra strap/hook of a brassiere, right near the neckline, making it a powerful yet edgy fashion statement. The above is just an example of how the Bhagat sisters have created products that are not only conversation pieces but are also empowering in many ways.
Price: The average price for a garment is Rs 4,000
Availability: The products are exclusively available on their website and Instagram page.
Brand: The Blissful Women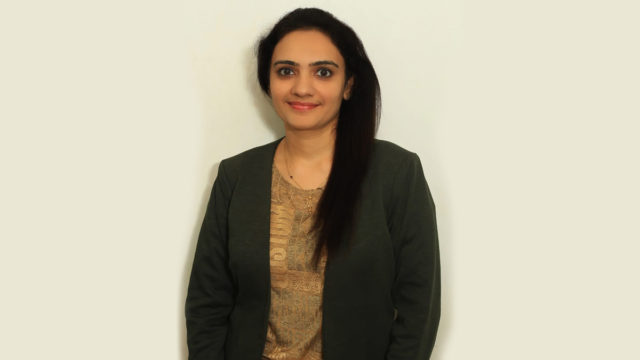 Founders: Mansi Thakkar Sampat and Divij Shah
What The Brand Offers: Menstrual hygiene solutions
TC46 Loves: The Blissful Women are a leading supplier of 'Sanitary Napkins Vending Machines' and 'Used Napkin Burning Machines', pan India. The brand aims at providing solutions to women in times of their emergency period needs. In this journey of providing menstrual hygiene solutions, the brand has installed more than 140 machines pan-India and has worked with more than 35,000 women.
The brand's product mix includes sanitary napkins vending machines and incinerators along with napkin refills. These machines can be customised, based on the frequency of use, to accommodate the requirement.
The Blissful Women strives to install these machines at corporate workspaces, airports, bus stands, railways stations, petrol pumps, schools, colleges, ladies' hostels, government offices, etc. This will help women feel safe during the time of their periods as they will always have a pad handy in case of an emergency or unexpected period.
Price: Sanitary napkin vending machines range from Rs 7,000 up to Rs 15,000, and incinerators range from Rs 15,000 to Rs 22,000
Availability: The products are exclusively available on their website.