The new wave of 'vocal for local' proved to be a boost for Indian entrepreneurs. It has promoted local businesses during COVID-19 and given customers the ability and motivation to shop locally with ease. This rebranded version of 'Made In India' has our support, and every month, TC46 will spotlight small businesses and ventures you can champion and back easily through online and offline purchases.
Artists, entrepreneurs, visionaries and experts, Indian women are shattering glass ceilings and breaking out of boxes. Success, tied with skills and hard work, is what makes those featured in our list today an inspiration for many. And the journey, for these women of incredible talent, are stories that must be told.
Cloud kitchen is becoming the new trend in the food industry. Here are some tips and tricks on how you can run cloud kitchen business successfully.
This week, here are some brands we're cheering on; check them out!
Brand: Paper Boat Collective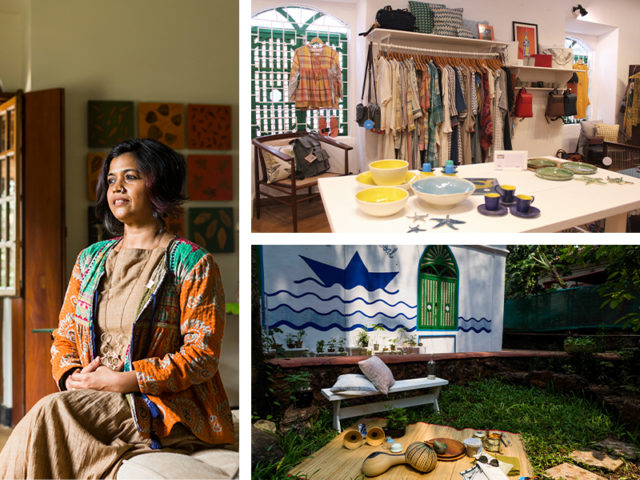 Founder Name: Bhagyashree Patwardhan
What They Offer: Elegant one-off furniture pieces, lamps, soft furnishings, ceramics and knick-knack, garments for women and men, jewellery, bags in burlap, leather and cork, handcrafted shoes and more.
TC46 Loves: Bhagyashree has spent many years in design and branding, through various projects across the country. Her journey began at NID where she graduated in Industrial Design, specialising in ceramics. From film sets, retail, leading visual merchandising for Westside all across India, to starting her own pottery and ceramics studio in Goa. While running her studio, she realised that people were willing to pay a higher price for a product displayed well with a story to tell. She also noticed a lack of retail presence showcasing handcrafted contemporary Indian products of great quality. Although, within her network of artisans and makers across the country, there were incredible products being produced without a good platform to showcase them. Yearning for a free rein to pursue what she believed she could do and wanted to do, Bhagyashree decided to take the plunge into a pursuit that was wholly her own. A mix of colours, textures, cultures, tones, thoughts, ideas, expressions, that come together to form an experience and an emotionally intelligent brand is what she eventually was able to bring to reality. And so Paper Boat Collective was born, the culmination of a 15-year art, design and decor journey, and the beginning of a new one. At PBC, you will find a special collection for children of block-printed organic cotton clothes, stuffed and wooden toys, books, games and mobiles. The health and beauty section has Indian perfumes, products in natural materials, handmade soaps, oils, lotions and natural home care products. For gifting purposes, the brand has an assortment of unique stationery, diaries, books, pillboxes, tableware, soy wax candles, teas, blocks and other knick-knacks that are perfect small buys. There's something for everyone at the store. Primarily, the brand is a great fit for men and women between the ages of 30 to 55 years with an eye for quality or premium products from India and abroad.
Price: The products are not luxury but in the premium price range. On average products range between Rs 3,000 to Rs 7,000.
Availability: The products are available at the brand store in Goa, which is housed in a 100-year-old Portuguese Goan Villa. They are also available on the official website.
Brand: Faith And Patience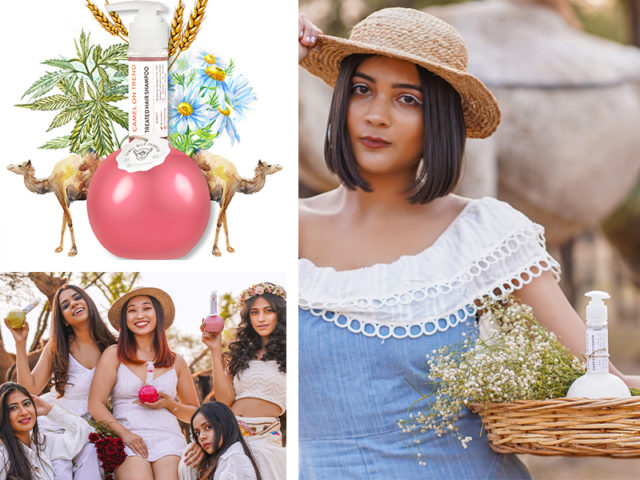 Founder Name: Richa Badhalia
What They Offer: Shampoo, conditioner and hair oil, body care products such as soaps and body butter that are 100% natural, silicon free, SLS and paraben-free and devoid of harmful ingredients.
TC46 Loves: Born out of passion and sheer love for hair and skin, Faith And Patience is 'India's First Camel Milk Hair Care Brand'. Its motive is to be innovative, natural, fresh and trustworthy with all of nature's goodness. Camel milk is one of the most effective ingredients due to its richness in many vitamins and protein. This is not only a haircare brand but also has a wide space of beauty products. The cosmetics are absolutely environmentally friendly, also it sustains for a long period of time and it is an affordable luxury. Founded in 2018 by Richa, the journey actually started in 2014 when she started researching and making cosmetics for friends and family. She was studying in Singapore, Dubai & Sydney for four years, where she discovered the importance of reading labels of beauty products, being aware and conscious of choosing natural and organic cosmetics.
Price: The average price ranges between Rs 1,00 to Rs 2,000.
Availability: The products are available on the official website. You can also place an order at the official Instagram account.
Brand: Live By Design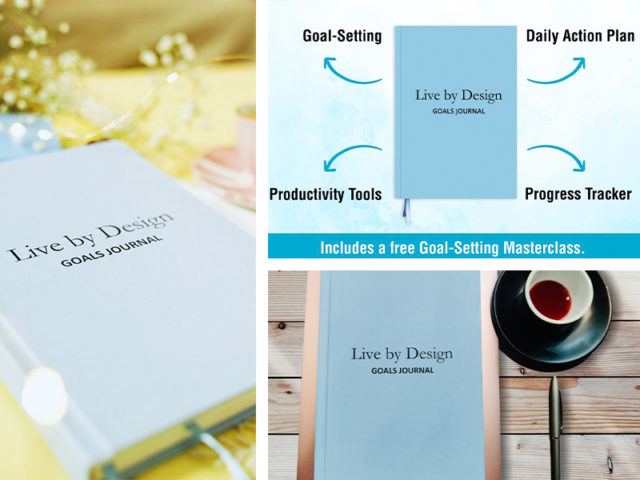 Founder Name: Adhishree Anand
What They Offer: Goals Journal, to help you plan and track your vision board and goal progress, and Digital Challenge, mindset detox program.
TC46 Loves: Live By Design is about creating fulfilled lives through mindful action tools. Productivity is a theme Adhishree is passionate about. Her passion for productivity and self-development led her to explore various programs and books over the last decade, which culminated in the birth of Live By Design, last June. Having attended a lot of webinars and programs on productivity and self-development over the last decade, she struggled to continue the learnings in her daily life, post the completion of those programs. It impacted her work-life balance. She looked for an action tool to help me create a daily structure for success. Seeing an absence of structured implementation tools for self productivity and goal success, she took on creating them herself. She took on creating simple to use action tools to empower individuals to build a life that matches their potential. The result is a goal planner, designed and structured using proven productivity tools and frameworks, and the digital challenge to rewire your mind for productive action, because mindset matters. Goal-oriented entrepreneurs and professionals who are looking for a structured, step-by-step action roadmap to simplify their goals journey are the brand's target audience.
Price: Both products are priced at Rs 1,299. The journal comes with 2 free bonuses to support the users in their goals journey.
Availability: The products are available on the brand's official website.
Brand: Carni Kitchen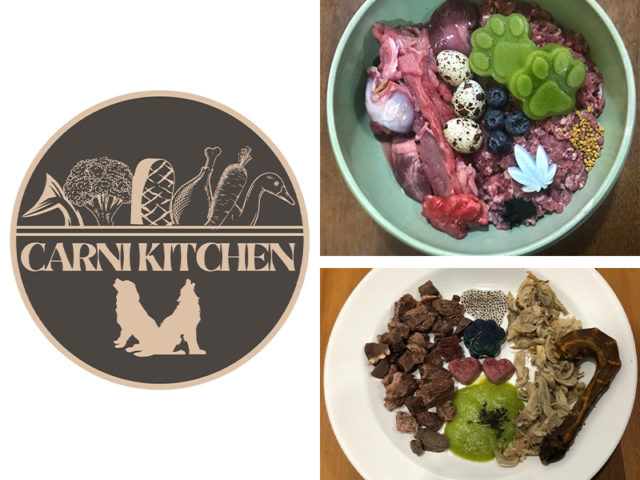 Founder Name: Dr Nidhi Sastry, Ashritha Siddantham & Zianne Vaz
What They Offer: Customised diet charts to pet parents via consultations along with supplying raw and precooked meals to pet parents in Hyderabad.
TC46 Loves: Carni Kitchen, founded by Dr Nidhi, an MBBS Doctor from Mumbai, Ashritha, who quit her full-time corporate job to pursue a career in canine nutrition, and Zianne, who started her journey as an entrepreneur through a pet accessories brand, offers diet and nutrition consultancy for dogs. As certified canine nutritionists and pet moms, the venture aims to spread more awareness about species-appropriate diet and to promote a holistic lifestyle for dogs. They believe a correct diet is a key to good health. The brand's slogan is "Feed Real, Feed Right!" When the three of them switched their dogs to a fresh food diet, they saw the dogs thrive – they got stronger and were distinctly happier. They then studied canine nutrition in-depth, and armed with our qualifications, launched Carni Kitchen. The response has been overwhelming and humbling to see the number of dog owners put their faith in them. And as they spread the word of their success stories, the tribe grew. The founders continue to study canine nutrition and keep themselves up-to-date. Right from a puppy to a senior dog, pregnant dogs and dogs with serious medical issues, each diet chart is informative, elaborate and most importantly, carefully curated taking into account not only the dog's case history and preferences but also respecting the inhibitions and convenience of the parents. The venture is perfect for pet parents who would be comfortable providing a multi-meat based fresh diet.
Price: Consultation charges range between Rs 1,000 to Rs 1,600.
Availability: You can connect with the brand via Instagram and Facebook.
Want us to be VocalForLocal for your brand or know someone whose work you'd like to cheer on? Drop us an email to be featured on The Channel 46 at [email protected]