The new wave of 'vocal for local' proved to be a boost for Indian entrepreneurs. It has promoted local businesses during COVID-19 and given customers the ability and motivation to shop locally with ease. This rebranded version of 'Made In India' has our support, and every month, TC46 will spotlight small businesses and ventures you can champion and back easily through online and offline purchases.
Artists, entrepreneurs, visionaries and experts, Indian women are shattering glass ceilings and breaking out of the boxes. Success, tied with skills and hard work, is what makes those featured in our list today an inspiration for many. And the journeys of these women of incredible talent, are stories that must be told.
This week, here are some brands we're cheering on; check them out!
Brand: Sassage Stickers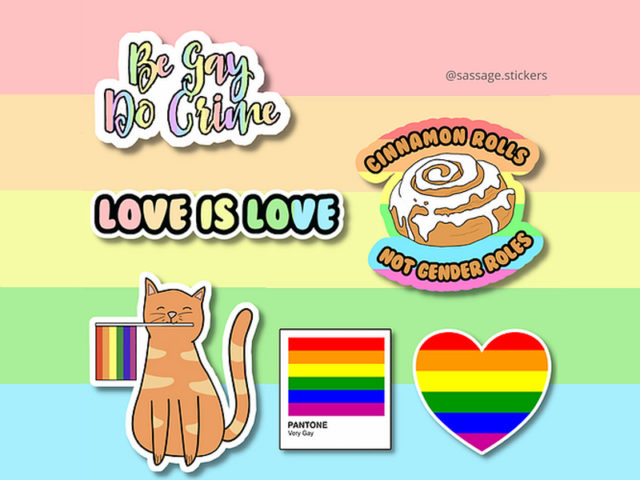 Founder Name: Laksha
What They Offer: Cute stickers with quirky quotes and pop culture references that create mental health and LGBTQIA+ awareness.
TC46 Loves: As an aspiring Psychologist, Laksha wanted to take it upon herself to spread awareness about mental health and the LGBTQIA+ community and break the stigma surrounding them. So, in December of 2020, she set up a stall at one of the art festivals with Nakul, the co-founder and a full-time graphic designer. In three days, the brand designed stickers and painted many pieces to display at the stall. Surprisingly, the stickers sold out and people lined up asking for more. So Laksha, with a keen eye for art and aesthetic and Nakul, the illustrator, brainstormed some ideas and launched the sticker shop on Instagram in March. The brand targets Gen-Z and Millennials, generations who have gotten more progressive about understanding the issues of minority communities and are always finding ways to uplift them. The founders strongly believe that "If we all work together, we can beat the prejudiced system that we currently live in" and are proudly working towards it.
Price: The stickers cost Rs 50 – Rs 60 and the sticker packs range from Rs 150 to Rs 200.
Availability: Buy the products at the brand's official website or check them out on Instagram.
Brand: Itty Bits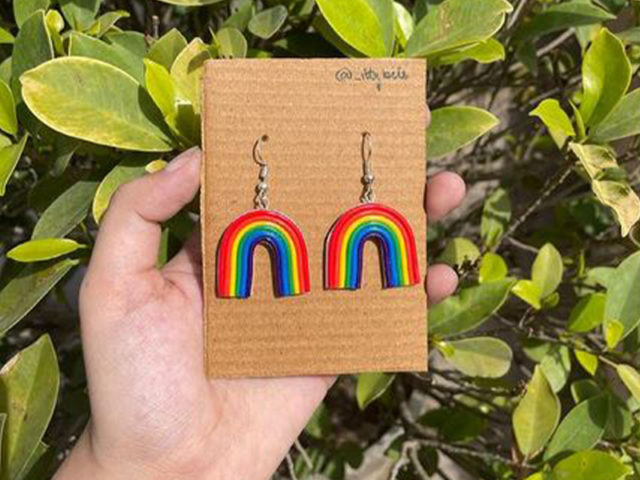 Founder Name: Meghna Talreja
What They Offer: Polymer clay accessories and decor pieces like earrings, rings, necklaces, bracelets, pins, figures, dog tags, trinket trays and more.
TC46 Loves: Meghna, a psychology student, found a pair of quirky earrings in her sister's cupboard when she was 12, they were tiny little pants as earrings. As she put them on, she instantly knew that her style needed to incorporate quirky jewellery. Online stores didn't quite match her expectations so she created some on her own. She absolutely loved them and figured that there would be others who would too. The brand's target audience is anyone who wants to express themselves through their jewellery. Meghna turns inspiration photos sent to her into clay charms and finds joy in them since some items customers spend are a reminder of a loved one. She creates jewellery inspired by the customers' favourite shows or characters, food – absolutely anything! As someone who claims to come from privilege, Meghna says, "Real progress would be the upliftment of Bahujan queer people, of Muslim queer people, of trans people from marginalised backgrounds, which is something people from these communities have been advocating for since the very beginning. I hope to see more people of my community (dominant caste people with class privileges) put the issues of those who have been oppressed by us, front and centre, instead of focusing on progress that only benefits our very small section of society".
Price: Pricing for custom pieces varies according to design, size, complexity and colour. Earrings cost between Rs 200 to Rs 750 and pins and brooches range between Rs 250 to Rs 600.
Availability: Head on over to the brand's Instagram page to place your order.
Brand: Canine India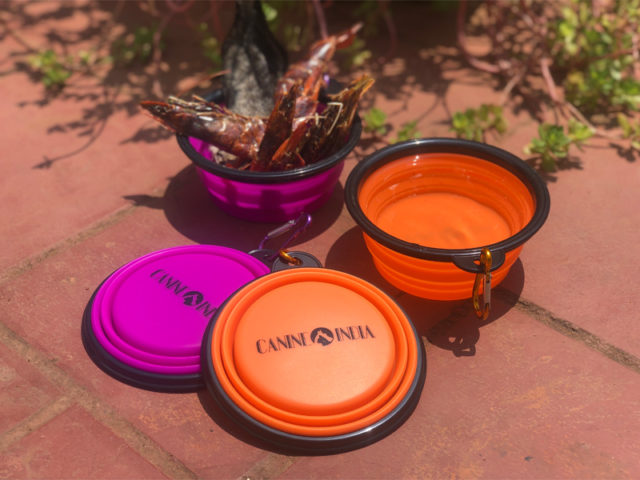 Founder Name: Julia Pape
What They Offer: Everything you need to keep your pet healthy for a lifetime, from pet food to accessories.
TC46 Loves: Certified Pet Food Nutritionist Julia always had horses and got her first dog at 13, a Doberman mix rescue called Johnny. The brand was born out of desperation, she had been keen on adopting an Indie when she moved to Chennai, India. One day her in-laws called and soon Coco was home. Excited, she went through the freezer and got some lamb chops out and started shopping for all the accessories and food a dog could ever want or need. But there was literally nothing but kibble on the market and the only meat she could find was very limited and unclear in origin. Every single day, she and her husband would go to farms outside the city and get well-raised meat to feed the puppy. The thought that similar people must be in need along with the lack of awareness about a dog's dietary requirements led to the foundation of the brand. It aims at providing unbiased information about pet nutrition, animal welfare rules for animals for meat production and the right guidance on how to store and handle meat. The brand feeds several Indie dogs from the revenue it generates. Julia states, "Making food is such a huge responsibility, it is not a cash grab". The clients are often rescuers and all of them are really trying to understand and serve their kiddos right.
Price: Dog treats prices range from Rs 249 to Rs 1,899, the special cost between Rs 199 to Rs 2,199.
Availability: Shop for pet products at the brand's official website.
Want us to be VocalForLocal for your brand or know someone whose work you'd like to cheer on? Drop us an email to be featured on The Channel 46 at [email protected].