Fashion designer Saisha Shinde talked about her plight of not being allowed to participate in a blood donation camp yesterday for being a transgender woman. More specifically, the reason why she was denied the right was because gay and transgender people are considered to belong to the category of high-risk persons – people who are the carriers of STDs. Shaisha revealed that she had donated blood 2 years back, although she was denied the same right this time. She termed the move beyond discriminatory, which it definitely is.
While the entire world decks up in the hues of the rainbow in honour of Pride Month in June, denying a transgender woman the right to donate blood just because of her gender comes as a disappointment. In fact, it is far more than just that. It would not be an exaggeration to term this discrimination outrageous. Especially, after the law legalising homosexuality and recognising the basic rights of the LGBTQIA+ community. Such discrimination takes us on a backfoot as a society and mars the efforts made to treat the community as equals, conferring upon them the right to live a dignified life. Unfortunately, despite the significant contributions made by Saisha Shinde as a designer, the utter lack of sensitivity and complete ignorance got the better of her. She is a renowned designer and the creator of all the stunning outfits that Harnaaz Sandhu wore when she has crowned Miss Universe 2021.
Here's busting 5 of the most common myths about the LGBTQIA+ community for you to #BeALittleMore aware of the reality.
Myth 1: Everyone from the LGBTQIA+ community leads promiscuous lives.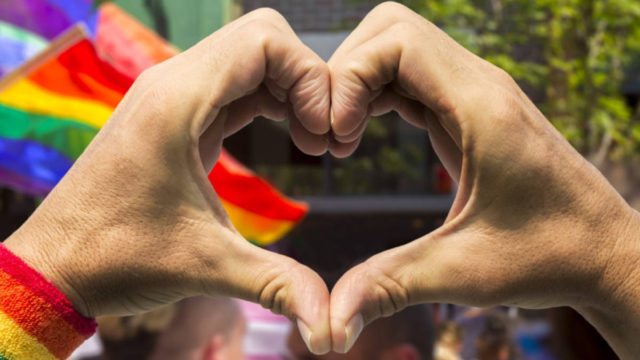 Reality: This is the impression that people who denied Saisha the right to donate blood have about the LGBTQIA+ community – that they are promiscuous. They have multiple partners at the same time, yeh log safe sex practice nahi karte, and so on and so forth. Toh yeh log STD STI failate hai. However, this myth is the result of society judging them to no end, judging them for being perceived to be different from what is socially acceptable. That does not take away the reality that not all of them are promiscuous, just like not all heterosexual people use safe methods of contraception and have only one partner at a time. The LGBTQIA+ community is a reflection of society and is as human as people who are considered "normal". 
Read: How To Be A Better Ally & Support Your LGBTQIA+ Friends
Myth 2: Homosexuality is a choice.
Reality: Sexual orientation is something that an individual is born with. It is intrinsic to one's self. Neither does one have an option of choosing their sexuality, nor do they have the choice to change it. Gender can be changed through surgery, unlike sexual orientation. Trying to change it forcefully will only make them go against their true nature, making them go into further depression and possible drug abuse. This will in turn cause unimaginable damage to their physical, mental, and emotional selves. Homosexuality cannot be altered through counselling, contrary to popular perception.
Myth 3: Your sexual orientation and gender identity is determined by your biological gender.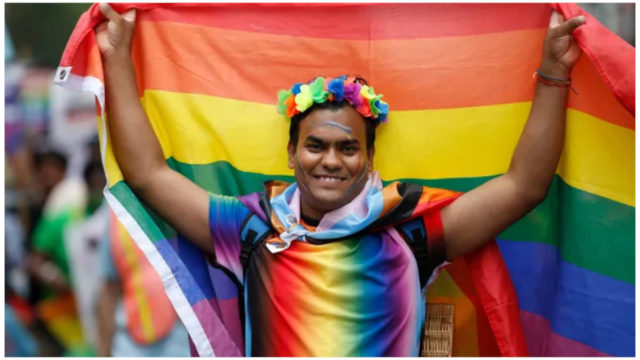 Reality: Gender has nothing to do with sexual orientation. At times, they may be completely different entities. Someone born as a male may not identify as a male from within after the sexual orientation becomes pronounced on growing up. The concept of biological gender is misleading and is a myth and the result of social constructs. 
Myth 4: An individual who is male according to his biological sex but feels like a female is still a male.
Reality: To repeat, gender and sexual orientation are completely different concepts. Being born as a male doesn't mandatorily imply that the individual is male and will be attracted to a female. The individual may be born with a male sexual organ but may feel like a female from the inside, and may be sexually inclined to individuals who identify as a male or a female, or both. More importantly, it is what an individual feels from the inside that determines his/her sexuality and not the gender that he/she is born with.
Read: India Ke 8 LGBTQIA+ Travel-Friendly Destinations
Myth 5: A bisexual may become lesbian or gay later on.
Reality: Bisexuality is a sexual orientation. Such individuals feel sexually inclined to both men and women. It remains so even when they choose to be in a relationship with an individual of the same or the opposite gender. A bisexual individual who looks like a male does not become a male or a straight person if the partner is a female. A bisexual individual who looks like a male does not become gay if the partner is a male. Similarly, a bisexual individual who looks like a female does not become a lesbian if the partner is a lesbian.
The above list busts some of the most common myths about the LGBTQIA+ community that society nurtures. It originates from a lack of awareness and the gross disinterest in knowing more about reality, which will help society in being more nurturing, accepting, and welcoming of alternative gender identities. Hope the above myth busters enlighten you about the pride community and enable you to be sensitive towards their needs.
Open up like never before and participate in conversations about beauty, entrepreneurship, mental health, menstrual & sexual health, and more. Desi women, join our community NOW!