The new wave of 'vocal for local' proved to be a boost for Indian entrepreneurs. It has promoted local businesses during COVID-19 and given customers the ability and motivation to shop locally with ease. This rebranded version of 'Made In India' has our support, and every month, TC46 will spotlight small businesses and ventures you can champion and back easily through online and offline purchases.
Artists, entrepreneurs, visionaries and experts, Indian women are shattering glass ceilings and breaking out of boxes. Success, tied with skills and hard work, is what makes those featured in our list today an inspiration for many. And the journey, for these women of incredible talent, are stories that must be told.
This week, here are some brands we're cheering on; check them out!
Brand: Ishwarii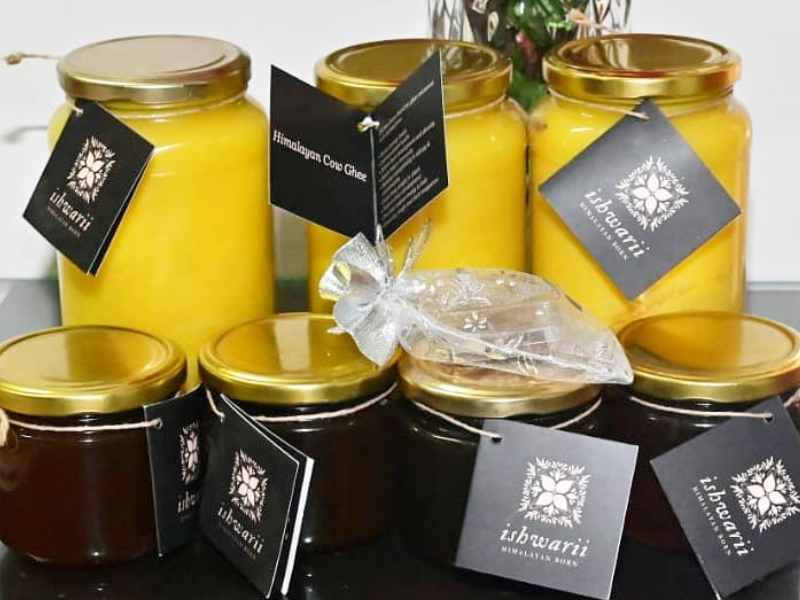 Founder: Prriti Paayal
What They Offer: Healthy, pure, locally-produced farm products from Kinnaur, Himachal Pradesh and Uttarakhand like black cumin (kala jeera), cold-pressed apricot kernel oil (chulli ka tel), apples, dry fruits and more.
TC46 Loves: The brand is the brainchild of Prriti, founded with the intention of providing quality food for her kids. With Sanjay Negi, Prriti built her brand as natives of Himachal Pradesh who came to Delhi to change their life for the better. After achieving success in their profession as Mall Head and News Editor respectively, they were blessed with their first child Ziana Negi who forced them to go back to their roots and made it their mission to provide the best of the pure world to all the people in the city who are still deprived of the healthy and nutritious food which can help them fight the pollution. The Himalayan born brand Ishwarii is named after her mother-in-law who toils in the farms to procure products. The brand strongly believes in the philosophy of "Something which we cannot give to our child is something which we will not give to anyone".
Price: The price range is between Rs 120 to Rs 4,000, depending on the product.
Availability: Place your orders on the official website or drop a DM on Instagram.
Brand: T. Tattle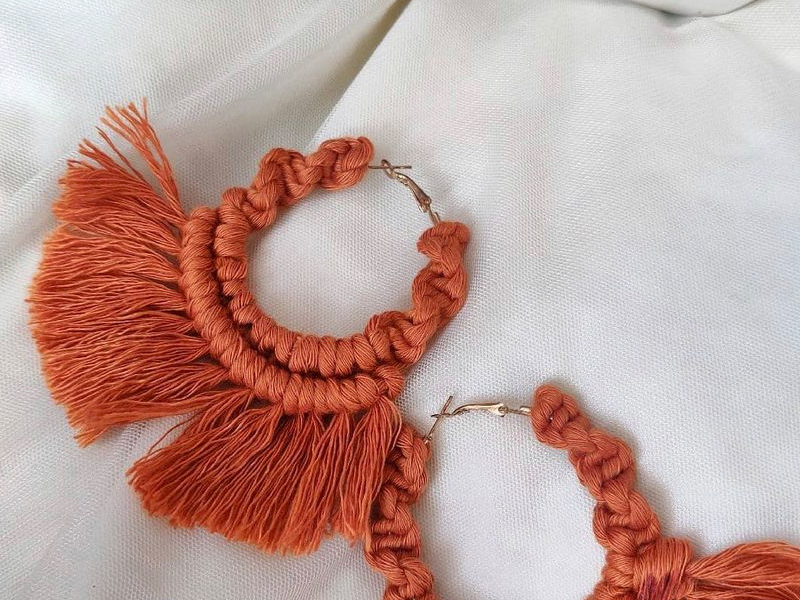 Founder: Nikitha S.
What They Offer: A one stop place for handmade jewellery connoisseurs with products like Macrame hoops, Polymer Clay Earrings, Upcycled Fabric Earrings and Chains.
TC46 Loves: T.Tattle is a Homegrown Brand Based out of Bengaluru by Nikitha. The handmade jewellery is created using upcycled fabric, no lead and nickel brass. With the focus on conscious efforts of choosing what is used and what the consumer receives, the brand started with a page on Instagram. Research, connecting with real women, trial and error with the help of super kind people helped it reach the target audience of accessories lovers.
Price: The prices range from Rs 385 to Rs 1,050.
Availability: DM on Instagram for orders and keep an eye out for the official website launch.
Brand: ZeroWasteShop India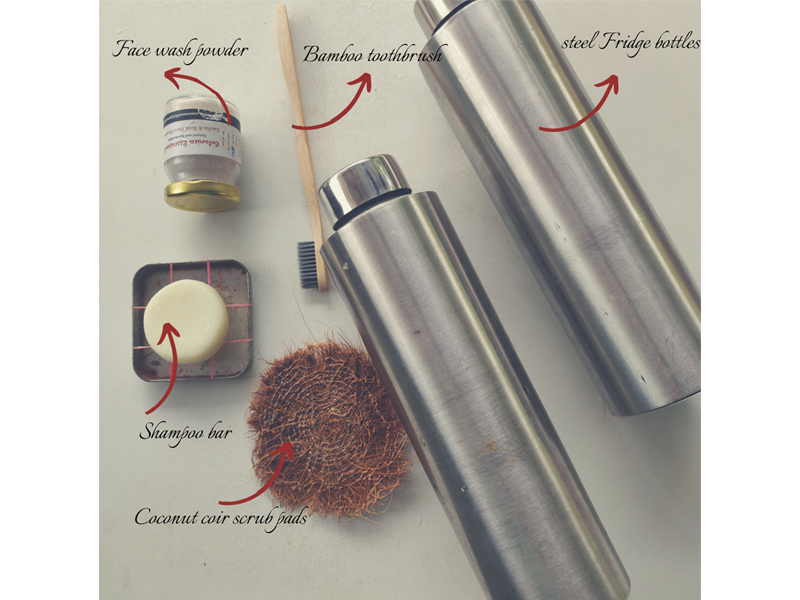 Founder: Kamayani Tiwari
What They Offer: Sustainable and eco-friendly skincare, kitchen, stationary, home decor products from bamboo toothbrushes to upcycled clothing, made by small homemakers and artisans.
TC46 Loves: Launched in August 2019, this brand is India's first plastic free marketplace. With a tiny budget and the idea to spread information about conscious living, Kamayani formed a marketplace where you can find products for daily use to occasional use. She has always been interested in animal welfare and the environment but one morning at the beach during the Ganpati festival pushed her to start blogging about what products users can switch to for an eco-conscious living. The brand's USP is 100% plastic-free packaging and carbon offsetting through a pachama offsetting program. Being a small business ourselves, this is something that holds great importance to Kamayani. With green business being a strong belief, imparting knowledge about eco-friendly lifestyle or zero-waste lifestyle is the focus for the brand.
Price: The products range from as low as Rs 80. Shampoo bars cost Rs 200, skincare products like body scrubs range between Rs 200 to Rs 250 and face cleansers go for Rs 130.
Availability: Shop on the official website.
Want us to be VocalForLocal for your brand or know someone whose work you'd like to cheer on? Drop us an email to be featured on The Channel 46 at [email protected].