The new wave of 'vocal for local' has proven to be a boost for Indian entrepreneurs. It has promoted local businesses and given customers the ability and motivation to shop with ease. This rebranded version of 'Made In India' has our support, and every week, TC46 spotlights small businesses and ventures you can champion and support easily through online and offline purchases.
What we absolutely love is that women have come out of the shadows of oblivion, and how! They are making their presence felt everywhere, and have made headway into male-dominated spheres that were once considered to be out of bounds. One such challenge is entrepreneurship.
This week, we're cheering on three women-led small businesses that deserve your attention. Check them out!
Brand: Vedic Nuts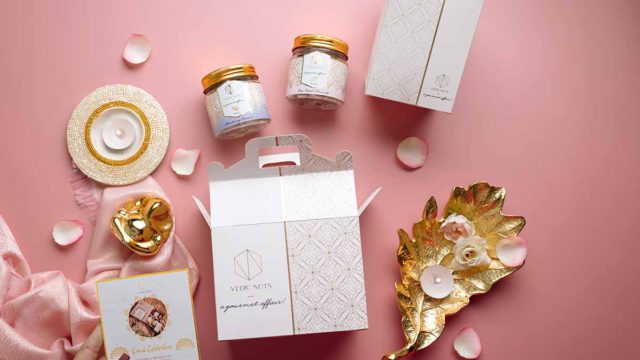 Founders: Harshita Gupta & Saakshi Gupta
What The Brand Offers: Premium gourmet dried fruits
TC46 Loves: Vedic Nuts specialises in offering a range of nuts and condiments like almonds, cashews, dates, and elaichi as gifts for various special occasions. These events include corporates, event managers, wedding clients and baby announcements, among others. Every batch of their products is curated by experts in small numbers to ensure the quality and uniformity in every bite. The flavours are finalised depending on their uniqueness in the market and their quality. Their USP is the silver and gold collection of a range of nuts. The Silver Collection comprises nuts coated with 99% silver, while the Golden Gourmet Collection is enwrapped in 24 karats gold. These are collections that are unique and rarely found in Pan-India. The products can be shipped within India as well as globally.
Price: Custom pricing
Availability: They are exclusively available through their website
Brand: One 'O' Eight Knots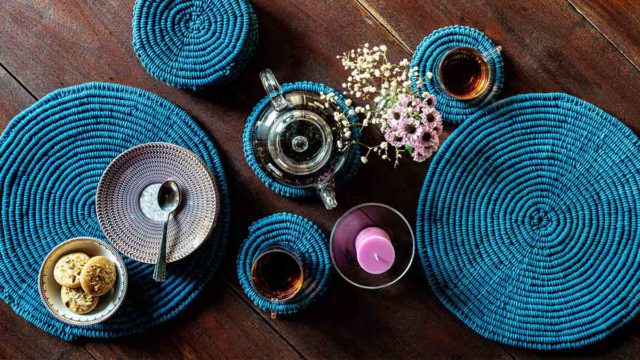 Founder: Mrs Reeta Bhagat
What The Brand Offers: Handcrafted home decor and lifestyle products
TC46 Loves: An initiative by Happy Faces Foundation, One 'O' Eight Knots offers 100% handcrafted macrame home decor and lifestyle products. The products focus on sustainable and responsible consumption of natural resources, right from procurement and production to packaging. Their unique collection of products includes hand-knotted cushion covers, placemats, table runners, plant hangers, windchime bells, coasters and trivets, bags, scented candle jars, and curtain tie-backs.
All of these are crafted meticulously by women artisans with an everlasting sense of love and warmth. The products can also be custom-made, as per their clients' unique requirements. The handmade products are curated keeping in mind people who add value and respect to handmade creations, hoarders of art, macrame lovers, handicrafts, and home decor enthusiasts.
Price: The products range between Rs 350 and Rs 3,090
Availability: They are exclusively available on their website
Brand: 5ft Apart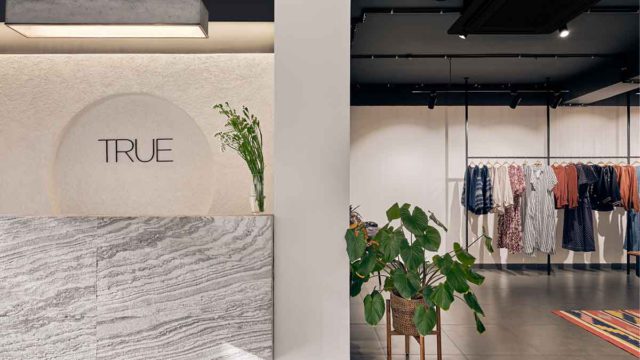 Founder: Taarini Jouhari
What The Brand Offers: Interior design studio
TC46 Loves: At 5ft Apart, the studio aims at bridging the gap between a meaningless space and a wholesome personal experience. The brand designs residential homes to boutique commercial spaces, which include Shruti Sushma and Zara Umrigar, Bengaluru. The designs are planned in a way that they play with light, texture, movement, and form that inspire and impress. Combined with the understanding that transformation can often be an intimate process, the designs are an extension of the clients' personality, along with an element of experimentation. The brand focuses on handmade and custom-made products while collaborating with many local furniture companies. Every project is tailored to tell a unique story. 
Price: Custom pricing
Availability: They are exclusively available through their website
Want us to be VocalForLocal for your brand or know someone whose work you'd like to cheer on? Drop us an email to be featured on The Channel 46 at [email protected]