Santa Claus history, the very reason Christmas is celebrated today, dates back to 270 AD. Santa's love for philanthropy towards the have-not helped him gain a significant fan following. No wonder, took on the role of a Bishop soon after, continuing to support people financially. On Christmas eve, he donated gold coins worth enough to pay as dowry for the three daughters of a poor father, without which the girls wouldn't have got suitors. The pouch of gold, thrown through the window, landed into a pair of stockings, which started the tradition of Christmas stockings. From then on, hanging Christmas socks on the eve of Christmas became a tradition among Christians, expecting good old Santa to shower them with gifts. This is the real story of Santa Claus in short, explaining Santa Claus significance.
If you want to know the story of St Nicholas in a minute, this is what you must know about the festive season. The celebrations evolved as years passed and Christmas socks decoration or the uniqueness of personalised Christmas stockings has now become a norm. By the way, for those who aren't aware, the original name of Santa Claus is St Nicholas.
If you want to know the story of St Nicholas in a minute, this is what you must know about the festive season. The celebrations evolved as years passed and Christmas socks decoration or the uniqueness of personalised Christmas stockings has now become a norm. By the way, for those who aren't aware, the original name of Santa Claus is St Nicholas.
8 Secret Santa Gift Ideas For Celebration At Work
Here are secret Santa gift ideas that you can take a pick from:
1. Funny Work Candles
Ah, how nice would it be for your colleague-turned-friend to flush out all the stress at work, AND how good would it make you feel to see that you're being of some help to him/her? Throw in a funny text to lighten your colleague's mood further. A funny text whose connotations only the two of you would understand or any generic quote as a mood lifter like "I keep you awake at meetings".
2. Customised Digital Photo Mouse Pad
Creating a comfy zone at work does translate to improving productivity. Having a safe space and an environment where you can be yourself enables you to focus better. So, get a photograph of your colleague from one of your hangouts outside work or, if you don't have any, get it from his/her social media profiles – Facebook, Instagram, or even LinkedIn. And, ta-da, you're sorted.
3. Customised Store Box
There are several essential stationery and other items that lay strewn all over our office desks. Pens, pencils, earplugs, et al. And that makes the workspace look disorganised. More importantly, you don't find what you want, when you want. In such situations, a store box – customised or not – is a boon. Especially for those who love to keep their surroundings clean and tidy. Hence, this serves as one of the most useful secret Santa gift ideas for coworkers.
4. Tea Leaf (Or, Coffee Powder)
If your colleague's a tea or coffee aficionado, there's nothing better than you can ever gift him/her. Because they can never have enough of it. For tea, you can gift them an assorted set of tisanes (herbal tea) or a masala tea powder, whatever appeals to your colleague's preferences. And for coffee, you can choose from a reliable instant coffee brand, unless you're a coffee estate that is known for its brew.
5. Hatke Bottle Opener
For all the alcohol lovers out there, what better gift to receive than anything related – closely or remotely – to what they crave for. But you can take it for granted that they already have at least one at home. So, what can you do differently? Get a customised one, simple! Opt for a quirky text printed on it like "Put me on" or "Anything to get over that business meeting".
6. Stainless Steel Water Bottles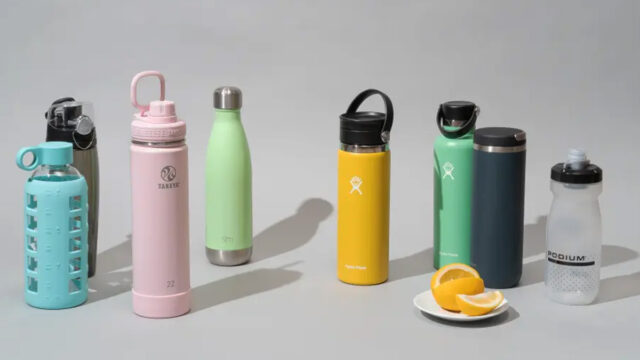 One of the most ideal gifts, if your colleague is passionate about sustainability. At a time when people who are mindful about the earth's wellness are changing over to sustainable living, if they haven't already, a stainless steel bottle as a gift will be of great use to him/her. Keep it basic or get it customised, anything you believe your colleague would like.
7. A Plant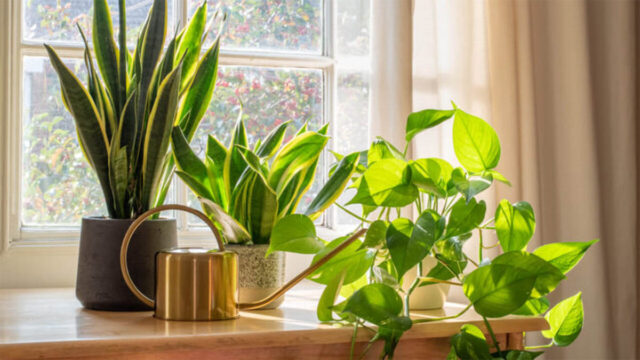 For somebody with a green finger, one more plant to his/her collection of flora and fauna is a source of endless joy, one of the best secret Santa gifts one can wish to receive. It's best to go for an evergreen plant over a seasonal one, which will stay alive only for one season. If your friend loves to travel too, go for self-watering plants that can keep themselves alive till your colleague is back home again.
8. Essential Oils
Aromatherapy is one of the most innovative and useful secret Santa gifts to drive away stress and feel fresh and rejuvenated. Unless you know his/her specific preferences, stick to the basic ones like vanilla, sea breeze, and lemongrass, which usually everyone likes. Try asking casually what she/he has a nose for, without divulging why you're asking.
6 Ideas For Card To Give Along With Secret Santa Gifts For Colleagues
Secret Santa ideas for cards that you can take a cue from if you want to give one along with Christmas secret Santa gifts.
1. Cut-Out Card
Remember being fascinated by these standout cards when we were kids – the ones that stood up and out the moment we opened the card to read what was written inside? Revisit childhood yourself and also take your colleague down memory lane with this gift. Have a pen knife handy rather than a pair of scissors while you're at it so that it's easy for you to make the cutouts and also ensure that they look neat.
2. Hand-Painted Card
This doesn't mean painting on hand-painted paper. It means you need to use your fingers to create a grainy effect on paper – preferably chart paper. Paint with colours of your choice and then use your thumb to smudge the colour as much as you want.
3. Scratch Card
You know what a scratch card is. Now, make a customised scratch card. Write the coupon code you've got from the e-commerce platform, where your colleague can shop from for his/her Christmas gift. Next, cover the code with a black crayon lightly, so it's not visible to your colleague but, at the same time, not too difficult to remove. This way, you can also play a secret Santa game with your colleague, just the two of you.
4. Ribbon-N-Lace Card
If your colleague is a girly girl, ribbons and laces will totally be her thing. As a result, this is a great idea for a card that you want to give to your female colleague along with secret Santa gifts for women. Make her a cute card with these essentials for her to go ga-ga over your efforts. Choose a Hello Kitty theme and place laces and ribbons as her hair accessory, crown, and along the hems of the dress.
5. Glittery Card
If your colleague loves shimmer, then you should do just that for her card. Paint something that is appropriate for the season or something that you know will catch her fancy. And then top it up with glitter gel here and there – of the same or varied colours.
6. Text Card
Just write a simple quote as season's greetings, or something to give your colleague an encouraging pep talk or compliment his/her presence around you as a colleague. Keep the background classy white or paint it with a Christmas-y hue, if you're not sure what his/her choice of colour is.
If you've been mulling over Santa gift ideas, the above list will help you make your choice. So, plan some amazing secret Santa game ideas, get your food and drinks in place, and have a jolly good time together with friends and family. Merry Christmas!
Open up like never before and participate in conversations about beauty, entrepreneurship, mental health, menstrual & sexual health, and more. Desi women, join our community NOW!