The new wave of 'vocal for local' has proven to be a boost for Indian entrepreneurs. It has promoted local businesses and given customers the ability and motivation to shop with ease. This rebranded version of 'Made In India' has our support, and every week, TC46 spotlights small businesses and ventures you can champion and support easily through online and offline purchases.
What we absolutely love is that women have come out of the shadows of oblivion, and how! They are making their presence felt everywhere, and have made headway into male-dominated spheres that were once considered to be out of bounds. One such challenge is entrepreneurship.
This week, we're cheering on three women-led small businesses that deserve your attention. Check them out!
Brand: June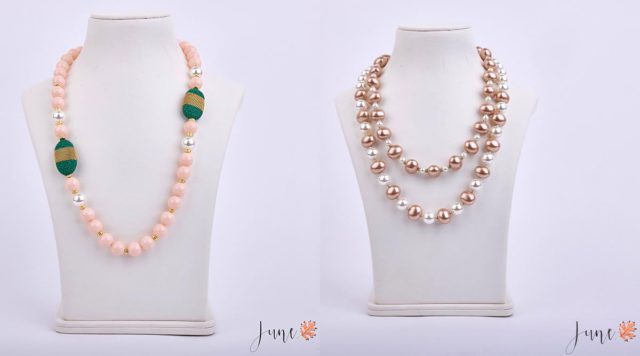 Founder: Anjali Maheshwari
What The Brand Offers: Statement-handcrafted necklaces
TC46 Loves: The brand's neck pieces are curated from a dizzying array of various materials, especially pearls. Other materials that are used include gemstones, shell pearls, freshwater pearls, coloured stones, agates and beads. These handmade one-of-a-kind necklaces are classic pieces and, hence, don't necessarily focus on any particular season as fashion generally tends to follow. The brand product line is also perfect for gifting. We use a diverse range of gemstones, shell pearls, freshwater pearls, coloured stones, agates and beads that are carefully selected to make one of a kind statement jewellery.
The brand's collection has merged the artisan tradition with young and irreverent aesthetics. It focuses on the beauty of intricate details and the constant research of materials, transforming objects into jewellery masterpieces. The product line reflects the rich Indian heritage, while keeping global appeal live through their designs. It also emphasises on extreme attention to detail and never-ending creativity in their designs.
The product line is especially crafted for a fairly wide range of age group, starting from 25 years to 60 years. There is something for everyone as the designs are such that most age groups find it easy to carry them. They cater to customers who like high-quality jewellery with sentimental value and are always on the lookout for timeless pieces that last. Stylish as well as practical shoppers, influencers, and gifters also form an integral part of their customer base.
Price: The price varies between Rs 1,500 and Rs 6,000, whereas their signature design is priced at Rs 9,500
Availability: The products are available through pop ups and exhibitions in different cities that they announce about through social media. They also meet clients by appointment.
Brand: Fabric Aura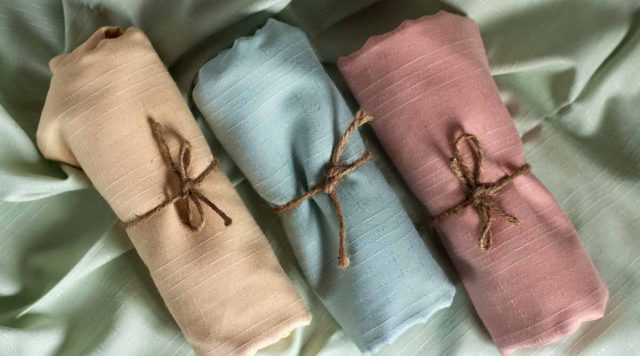 Founder: Shrena Shah
What The Brand Offers: Finest Indian fabrics
TC46 Loves: Fabric Aura designs, develops, sources, curates and supplies the finest fabrics in India. The materials are chosen carefully, keeping in mind the weather conditions in India. The most popular materials include liva, rayon, blended, spun, polyester, cotton and fancy yarn, dyeable fabrics, among others. There are simple, bold, and jazzy options to pick from. The product line includes a wide range of shades and prints for ethnic wear. The fabrics seek to resonate with the brightness, vibrance, and emotions that India is, churning out new designs once every fortnight. These are suitable for everyday use as well as for special occasions. The fabrics target women, and men in a few cases, across all ages.
Price: The fabrics are priced between Rs 80 and Rs 300 per metre
Availability: They are available through their Instagram account or customers can get in touch with them over a call
Brand: Dame Essentials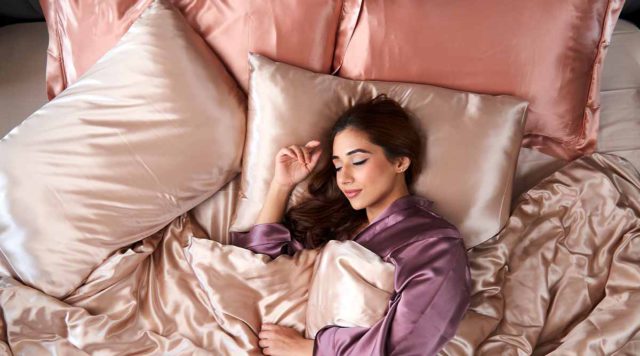 Founder: Armaan Mann
What The Brand Offers: 100% pure mulberry silk pillowcases, eye masks, scrunchies, face masks, and bedding sets
TC46 Loves: The products are available in as many as 8 colours. They are made of 22 momme Grade 6A long thread 100% pure mulberry silk with a charmeuse weave for all their silk goodies. Their pure mulberry silk is sourced from across the world. The material is known for inducing deep sleep, along with protecting your hair and skin.
The products are gender and age neutral, although the majority of their customer base belongs to the age group of 25 years to 34 years. They are especially made for SEC A, SEC A++, Tier I, and Tier 2 cities. Their ideal customer persona loves to spend on themselves and has high disposable income.
Price: The products are priced at Rs 2,295
Availability: The products are exclusively available on their website
Want us to be VocalForLocal for your brand or know someone whose work you'd like to cheer on? Drop us an email to be featured on The Channel 46 at [email protected]