The new wave of 'vocal for local' has proven to be a boost for Indian entrepreneurs. It has promoted local businesses and given customers the ability and motivation to shop with ease. This rebranded version of 'Made In India' has our support, and every week, TC46 spotlights small businesses and ventures you can champion and support easily through online and offline purchases.
What we absolutely love is that women have come out of the shadows of oblivion, and how! They are making their presence felt everywhere, and have made headway into male-dominated spheres that were once considered to be out of bounds. One such challenge is entrepreneurship.
This week, we're cheering on three women-led small businesses that deserve your attention. Check them out!
Brand: Philoméne Maison Du Pâtisserie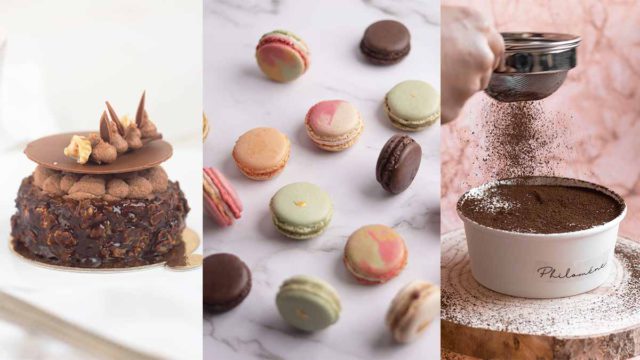 Founder: Steffi Dsouza
What The Brand Offers: Online studio French Pâtisserie kitchen
TC46 Loves: Philoméne's mission is to offer an extremely light, soft and comforting dessert that its customers can keep coming back for more. It is also their mission to make beautiful desserts from available ingredients with zero wastage.
The extravagant yet easily accessible dessert menu comprises macarons, artisanal chocolates, petit gateaux, entremet, choux pastries, French tea cakes like madeleines, financiers, palmiers, cookies and their best selling Tiramisu. Apart from Tiramisu, the other best sellers include Pina Colada, Petit Gateaux, Heavenly Chocolate, Vanilla Tart, and Macarons. They also work a lot with seasonal fresh produce to offer a variety of flavours rather than using preserved fruit purees.
The brand tries to incorporate French techniques into local Indian desserts to take tehir customers down memory lane. This is especially true for Indian festivals. For instance, for Holi, they had Indian flavoured macarons like thandai macarons, pista kulfi macaron, gajar halwa macaron, badam anjeer macaron, gulkhand macaron. For Ganesh Chaturthi, the brand took inspiration from the traditional modak and created hand-shaped coconut saffron-infused modaks with dry fruits.
Price: The average price point is Rs 500
Availability: The brand delivers across Mumbai, Navi Mumbai, and Thane
Brand: Tinge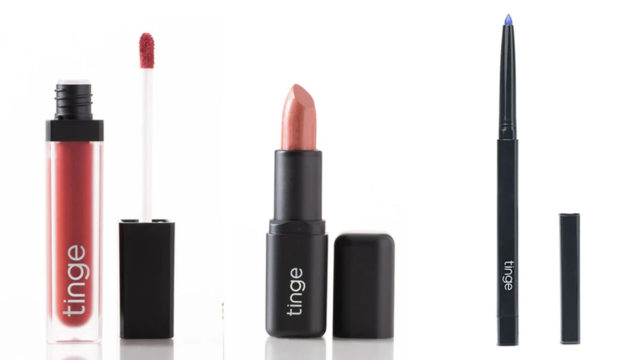 Founder: Sabrina Suhail
What The Brand Offers: Makeup and other beauty products
TC46 Loves: Tinge offers a range of products like lipsticks, lip balms, masks, eye shadows, foundations, concealers, etc. The brand is extremely mindful of their carbon footprint. From sourcing conscientiously to creating products with minimal waste, keeping away from excessive packaging, and ensuring that customers can re-fill their lipstick containers, this brand is constantly working on ways to be more eco-friendly. Extremely compassionate towards animals, Tinge is also conscious about the range of their products being cruelty-free, vegan and completely natural.
This is also exactly how the brand's re-fill program works. If a product package has 'RETURN FOR REFILLS' written on it, customers can return the empty container to get 15% off on their purchase of the same item at the Tinge store. Visiting a Tinge store is essential for this since their customers will have to bring back the container. Of course, if online customers have a container to send back, shipping costs need to be borne by them. However, that's again a small price to pay for sustainability! The products are washed, sanitised, refilled and returned for the customer's repeat purchase. All such customisations happen in their Bangalore studio as well as their online platform.
Price: The average price varies between Rs 590 and Rs 1,250
Availability: The brand sells from their offline stores and website as well as other e-commerce platforms
Shop from Tinge
Brand: PAIO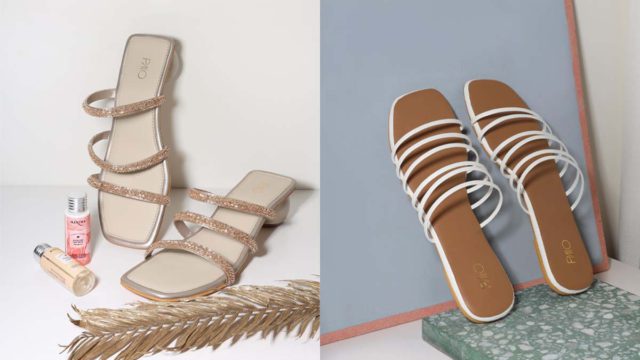 Founder: Shweta Nimkar
What The Brand Offers: Vegan, sustainable, cruelty-free footwear
TC46 Loves: Having noticed a huge gap in the market, Paio strictly steers clear of using animal products and byproducts without compromising on the fashion quotient. It has been a conscious choice for the footwear range to be PETA-friendly and not hurt a soul during its making. Right from platform booties, evergreen strappy heels, stilettos with innovative detailing in the heels, mid-heel slides, and mules to loafers, quirky clogs, spaceship style, classic heel and more – the brand offers it all.
Price: The price varies between Rs 1,600 and Rs 3,500
Availability: The brand is exclusively available through its website and offline stores
Want us to be VocalForLocal for your brand or know someone whose work you'd like to cheer on? Drop us an email to be featured on The Channel 46 at [email protected]