Rinaa is the first Indian woman Polo player, a game that has been a topic of bravado for men for ages.
Born with an adventurous spark, as a kid, she used to be glued to the soccer & basketball matches on TV and had always dreamt of landing in the sports circuit by herself. She completed her degree in Bharatanatyam and Kathak at the age of 21. Rinaa had her formal training in Fashion Design from New York and an Executive course in Business Management from Harvard. After completing her education, she launched her own fashion label in 1997 with the name – 'Rinaldi Designs' that catered to premium high fashion footwear for women and children.
As one of the leaders in bridal footwear, the brand boasts of top celebrity clientele including the likes of Naomi Campbell, Natalie Portman, Goldie Hawn to name a few. In India, Rinaldi's regular clientele includes Rekha, Shilpa Shetty, Kareena Kapoor, Tina Ambani, The Khilachands, Gauri Khan, Kiron Kher, Dianne Pandey, Anju Kumar, Kavita Khanna, Manna Shetty, Ayesha Shroff, and many more.
On the personal front, Rinaa has always been a sports enthusiast! From Tennis & Squash to Sky Diving & Car Racing, she always had a flair for high adrenaline sports. It all started around 2009 when a friend took her to a Polo match. She couldn't set her eyes off the galloping horses and the men having all the pride in riding them their way. That's when she decided to take up Polo professionally.
From the luxury and comfort of her studio to the nerve breaking rigorous schedule of Polo; the transition wasn't easy. Despite most of her friends and family not being very sure about it, Rinaa could see her future in Polo and was determined to take up the laborious challenge. Her first few years of sweat involved riding horses and in 2011 she started training herself for Polo at the Mahalakshmi Race Course in Mumbai. A couple of falls and fractures from the horse during her initial training days didn't shatter her confidence, but made her more determined.
In addition to this, Rinaa was the first Indian designer to launch an equine accessories label. Her ardent love for Polo can be clearly depicted in her designs for Rinaldi Couture. She has beautifully combined the game and glamorised it with her fashion sense in her equestrian inspired line of clothing, shoes, handbags, belts, ties, and cufflinks for men and women. 
From exquisite vintage handbags to equestrian scarves to boots, belts and t-shirts having enchanting motifs of her favourite animal: The Horse. Rinaldo Polo accessories retails not only in India but also in international markets like Mexico, USA, Germany, and Spain.
You can truly describe Rinaa as being a multi-faceted individual who is a DJ, Drummer, and India's first woman Electronic Percussionist.
In conversation with TC46, Rinaa Shah, the founder of Rinaldi Designs, shares how the journey of the venture began with her love for Polo and fashion combined in a beautify manner, triggering her to follow this path, the need to find your audience, How to make it in the industry and tips that work for small businesses.
1. What is your educational and professional background?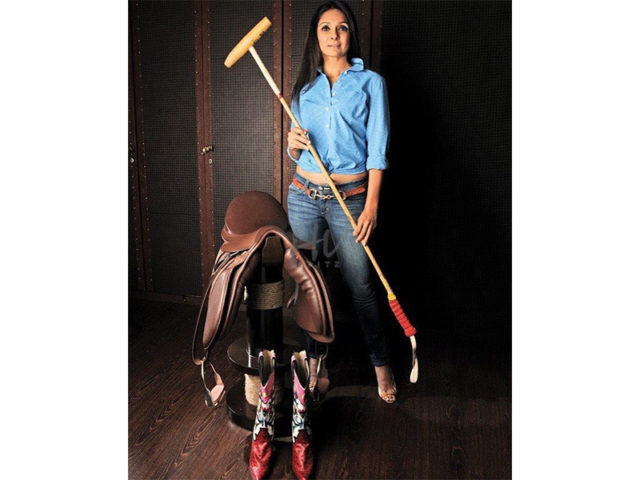 I studied in an all-girls school and went to Sydenham for my commerce degree and during my college days I was always participating and leading many forums. I was leading Sydenham with being a fashion choreographer and helped the college to win the inter college fashion show.
At the age of 19, I wanted to go Harvard and study International Business and in the Guajarati community a girl going to study abroad to study was unheard of in the early 90s. 
My dad didn't care what people said and he gathered the funds and sent me to Harvard business school. I always knew I wanted to run a business and become an entrepreneur like my dad. At the age of 21 I got married but also on the condition that I can go and pursue my degree in fashion.
I then completed a two-year degree in accessories design from Fashion Institute of Technology New York and started my own footwear line called Rinaldi Designs.
In addition to this, I am trained in Bharatnatyam and Kathak.
2. What prompted you to start playing Polo?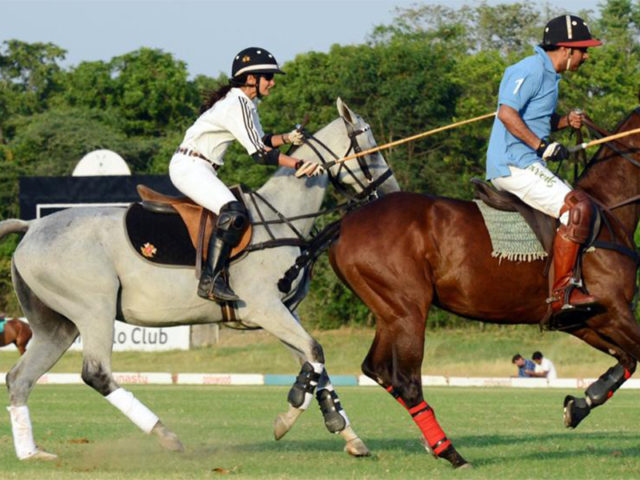 I have always been in sports and before Polo, I used to play Tennis, Squash and was a swimmer, as well. My first entry in the game was when I went to watch a Polo match in Mumbai, India and I fell in love with the game. In fact, that is when I instantly knew that I wanted to play Polo.
While I had made up my mind, the fact is that no one in my family had even sat on a horse before or been exposed to horses in general. It was something that I was excited about, however it was completely alien to me. I was drawn towards it because I love adventure and tough sports.
After that I only rode horses for a year to strengthen my riding and after that I was convinced that this is what I wanted to do along with inspiring the youth of my country towards the sport.
3. Did you always know you wanted to play Polo?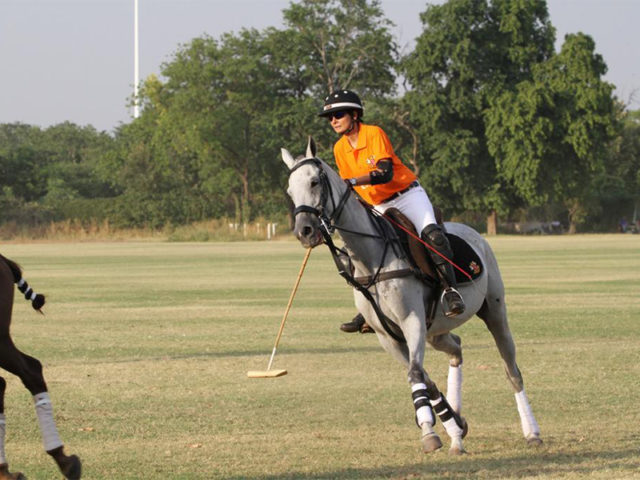 I had just returned from the USA in 2010 and had gone to watch a game of Polo in Mumbai. It is then when I fell in love with the game. I was always an adventure junkie, so I thought why not give it a shot. My journey with Polo was just by chance and never planned. I always wanted to play one tough sport but never thought of Polo. Horses won me over and again, something no woman was doing at that time in India.
I love taking on the toughest of challenges, those that make me tick and makes me want to do it even more. I had never sat on a horse, so it took me almost a year to learn horse riding for Polo which is very different from normal horse riding. After that I knew there were no Polo schools in India, so I went to Argentina for a month to train, and then Santa Barbara and then to England. I was at that point the only woman who was playing Polo actively and had my own Polo team. I was the only Indian woman Polo Player who played in so many countries and helped to grow the sport I was very active all over the country and also started my equine fashion line called Rinaldi Polo.
4. What was your first milestone and how did you get there?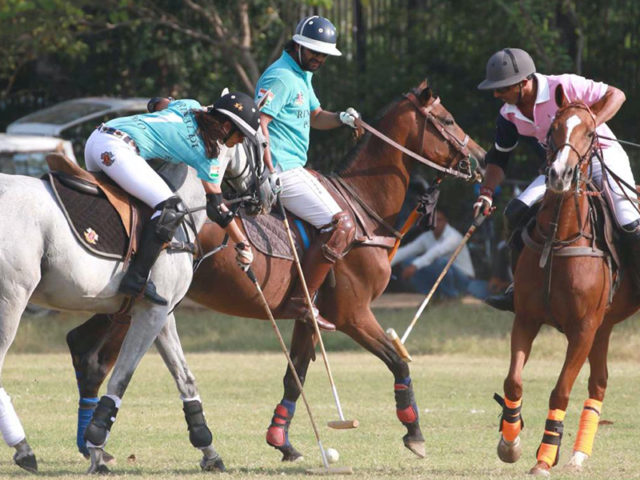 Some beautiful memories come to mind, but most notably was when I designed shoes for Global stars like Goldie Hawn, Natalie Portman and Naomi Campbell.
The other memory that comes to mind is when I sponsored a Polo game in Jaipur and played with 50 men players, and I was proud to be the only woman in the tournament.
5. What are your tips for an aspirant who wants to enter this space?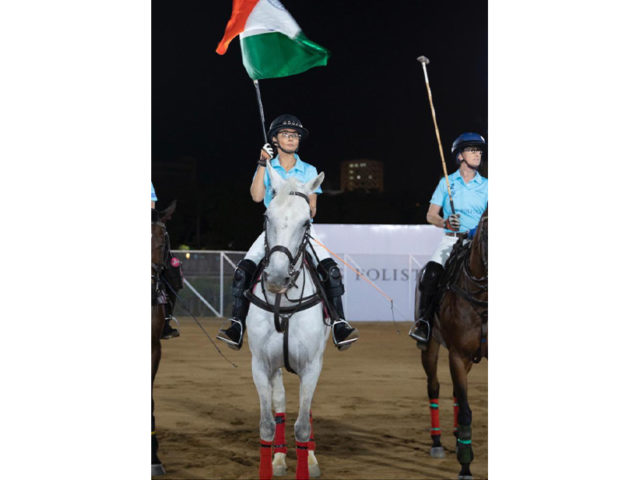 In order to achieve anything in life you must work hard and want it very badly. You must be passionate about what you are doing or you can never achieve it. Yes, maybe you might not ace it due to many circumstances, but you must keep at it to feel where you think you want to reach. There is no shortcut!
Whatever I have done in life is with hard work, sacrificing many things and making it my life goal. So first discover your passion and money and success will follow.
6. Could you share with us some details about Rinaldi Designs?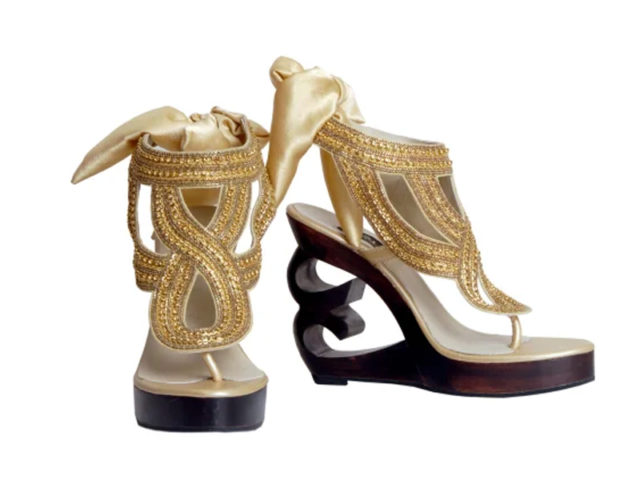 The Rinaldi Polo team was launched in 2014 in Mumbai. I always wanted to own my own team and I wasn't going to quit.
Rinaldi Polo equestrian fashion brand was founded in 2015 as I was already a shoe designer and I thought it would be an extension of my brand with boots, breeches, handbags, and Polo bags. 
There were very few people who were doing this and I thought it would be a great opportunity to introduce a brand for equine and horse lovers.
7. How does one work with an A-list clientele?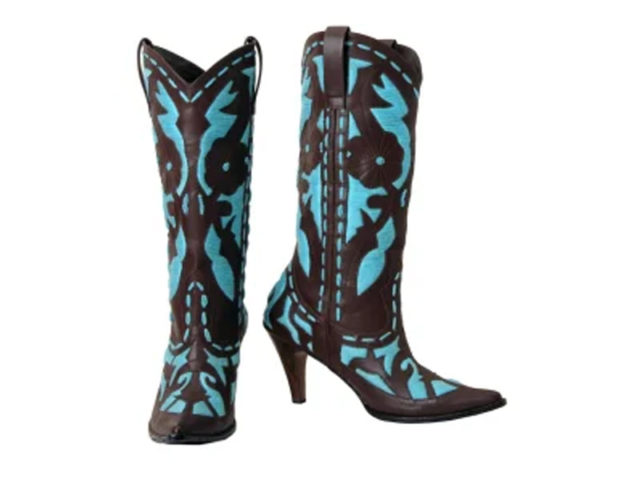 Working with A-list clients is never easy. I have worked with many Hollywood and Bollywood clients. I make them feel very comfortable and make sure they get something that no one has as they like an exclusive life. It is very important that what I make is never replicated and is specific to the A-lister.
8. Could you share with us your journey towards music and becoming India's first woman electronic percussionist as well as establishing yourself as an electronic drummer and DJ?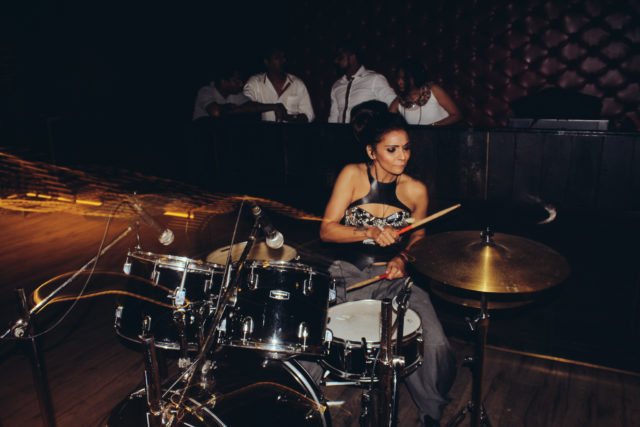 Music has been my passion since childhood. I used to play piano but could not pursue it due to work. In 2018, I had some time and wanted to start playing a musical instrument and I took the drums and it came very naturally to me. I gave it a year to learn and then performed at Prive Delhi. After that I decided that to combine something new I needed to add my Music, so I went to Amsterdam to become a Dj and after that there was no looking back.
Currently, I have been creating my own drums for a year and should be launching my IP in Goa soon.
About Self-Starters
We spotlight inspiring women who are entrepreneurs or have skill-based passion projects and are willing to share knowledge, advice and tips about getting started in the space. Each Self-Starter's story will be highlighted in a prime slot on the Homepage for a whole week, after which their story will appear under the 'Work' category on The Channel 46.
Think you're a Self-Starter or know someone who is? Drop us an email to be featured on The Channel 46 at [email protected]