Nakshikari, kalamkari, ikkat, chikankari, khun; Indian craftsmanship is an inspirational tale for centuries across lands. Timeless elegance and authenticity is what Indian fabrics, weaves, craft and pieces have captured with centuries-old traditions. The fashion legacy built by the country is a gift from the talented artisans and continues to be the foundation of the industry. And one Indian brand is devoted to providing these beloved artisans with a sustainable livelihood to enable them to persevere their craft.
In conversation with TC46, Shivangi Kasliwal, founder of Shivangi Kasliwal -Timeless Banaras, talks about her paternal family's legacy, on not compromising on the quality of raw material and working with the most illustrious weaving families of Banaras.
1. What is your educational and professional background?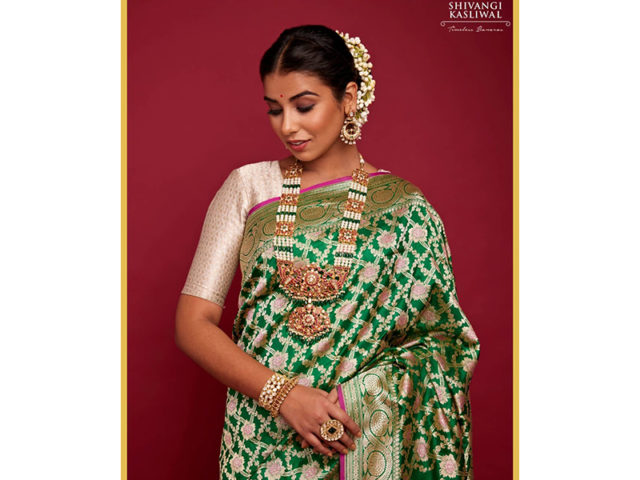 I attended Welham Girls' High School, Dehradun for 8 years. Then I did a one year stint at Fashion Design Information Technology at NIFT, Delhi and dropped out r to pursue I.T. After that, I did my Bachelor in Software Engineering from Queensland University of Technology, Australia and did the Exchange Programme at Purdue University, U.S.A in my senior year. I hold an M. Sc. Finance from City University, London.
For 2 years, I worked at Siemens Information Systems in Gurgaon after graduation and did my internship at a hedge fund, Old Mutual in London. Along with that, I have 2 years of work experience at Deutsche Bank, Mumbai after post-graduation.
2. What prompted the idea for your brand?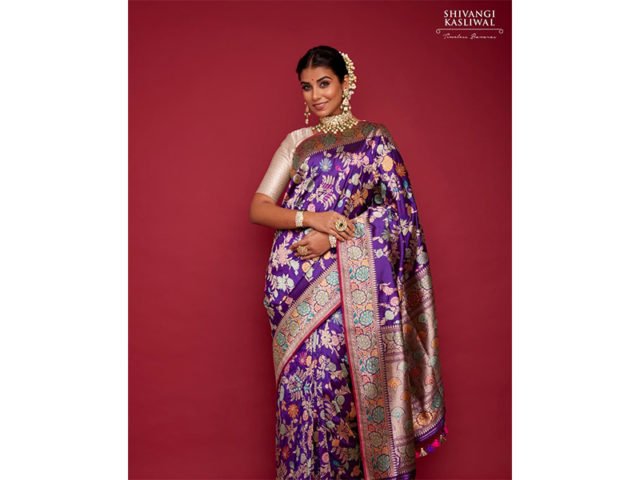 My father was liberal to give me so many opportunities in the late 90's and tick off lots of travel on my bucket list! After getting married to my financier husband in Jaipur, I was free to pursue something new. I have grown up with textiles in Banaras and witnessed closely The Indian Textiles shop in R-61, G.K-1 during my NIFT and Siemens days. It was a natural choice to delve into Banarasis, especially since no one else from my generation was in the trade. My biggest motivation to start my brand in 2009 was to continue with my paternal family's legacy.
3. Did you always know you wanted to work in this space?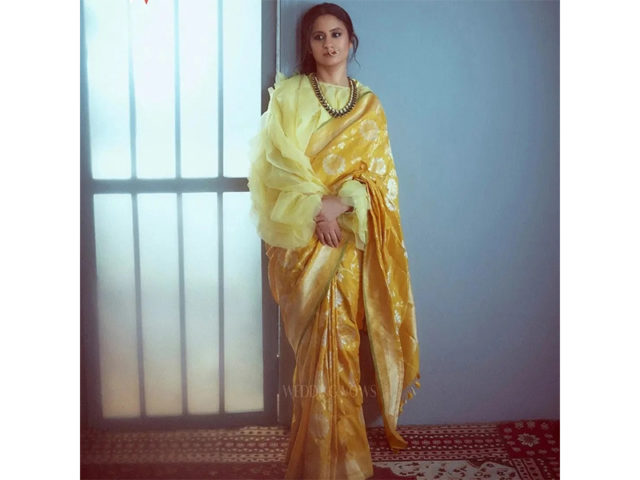 At the back of my mind I always wanted to work in a creative space and knew it was expected of me. At the same time, I was keen to get a formal education in software development/IT because the subject was so new for us in school and I loved it too. Today's generation takes technology for granted but for me it was very fascinating in the mid 90s.
4. What was your first milestone and how did you get there?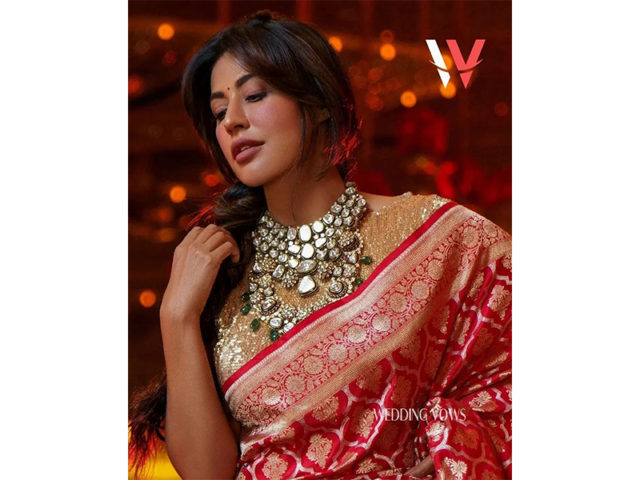 The first milestone was curating a collection from our Bombay shop for an exhibition in Jaipur. My Uncle, who looked after our family's flagship store, Indian Textiles Co. at The Taj Mahal Hotel, Mumbai was super excited with the thought of me getting involved in the business. He had one daughter who was settled in Dubai and my elder brother was an investment banker in London at the time. He hoped that someday I would have an Indian Textiles store in Jaipur.
5. What are your tips for an aspiring entrepreneur who wants to enter this space?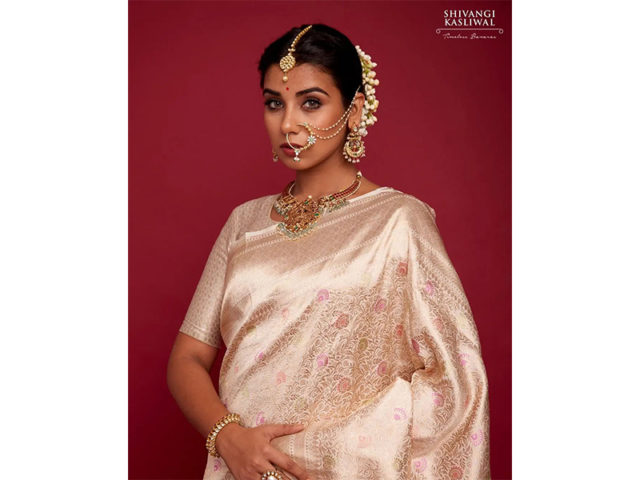 Anyone who wants to dabble with textiles and handlooms, I would strongly recommend them to not compromise on the quality of raw material and to have very fair terms with the weaver himself- adequate wages, timely payments and more. If one works honestly and ethically from day one, they will successfully carve out a place in the minds of the weaver and the customer.
6. What were the 3 best business/financial decisions you made?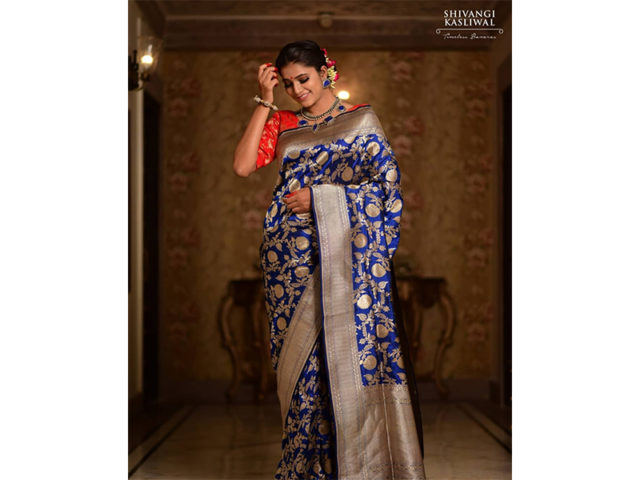 Going online with my website was the best decision by far
Creating a physical store in Jaipur was a great decision
Being selective about the stores and exhibitions I collaborate with from the beginning
7. How long did it take you to monetise your venture? What was the turning point?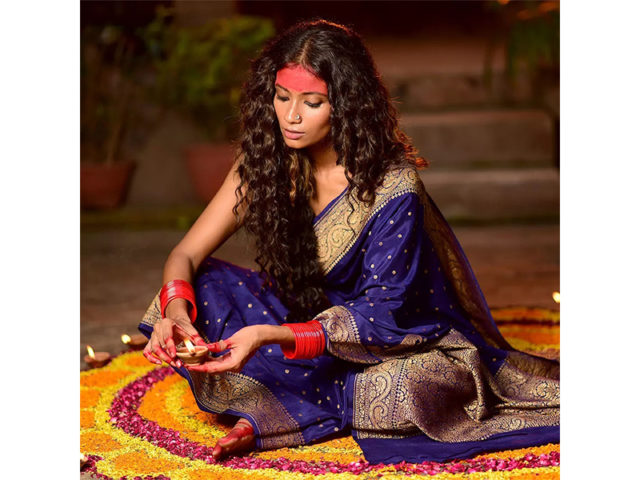 I have to admit it was tough in the beginning because in 2009 no one was looking at traditional Banarasi sarees; handlooms and sarees were not in vogue 12 years ago. Other than my first exhibition
8. Are you looking for funding/have-acquired investment/intend to bootstrap your business?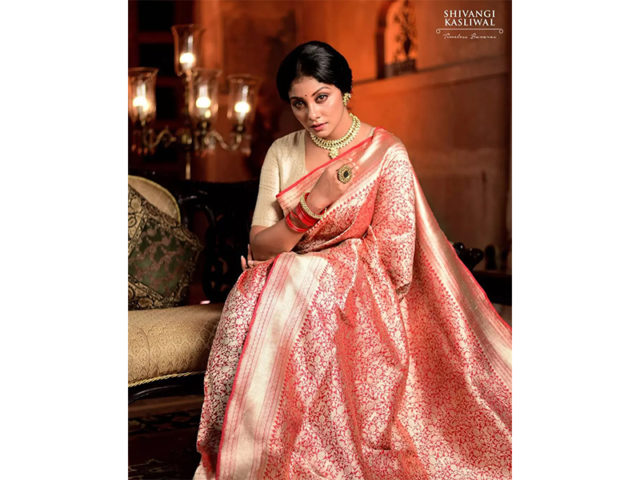 Having additional funds at this stage would be extremely helpful but not thought about external funding to be honest.
9. How do you intend to scale up/expand your business in the next 5 years?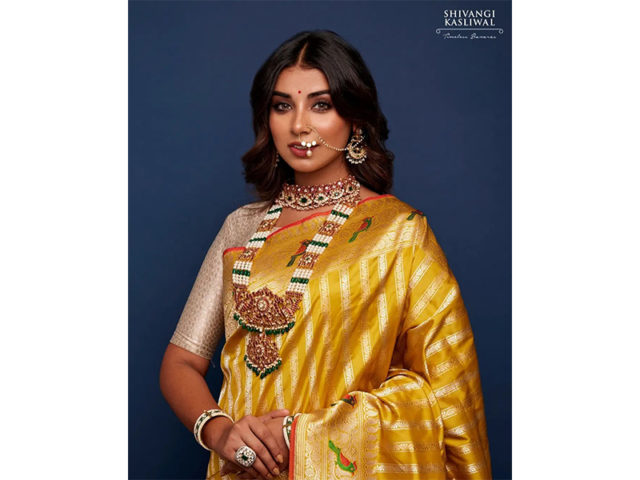 I want to introduce more categories on the website for lehengas and Banarasi suits, expand the fabric and dupatta section.
A physical store in Banaras by next season hopefully.
10. Could you tell us more about your family's flagship store, 'The Indian Textiles Co'?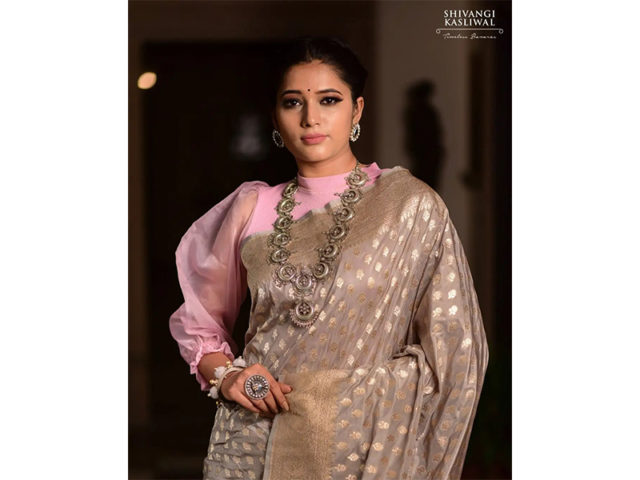 The flagship store is now more than 83 years old at The Taj Mahal Hotel, Mumbai. It has been the go-to place for the most elite in not only Mumbai but the whole country including Bollywood and other celebrities. My late uncle Sushil Kumar Ji was at the helm of things- he had a larger-than-life presence. The international Vogue magazine called him the 'Silk Man of India' in the 80s! Ritu Kumar's wedding saree came from the shop. I have met designers Donna Karen and Jean Paul Gaultier with my Tauji in Banaras.
My paternal family are also promoters of The Clarks Group of Hotels. Clarks Shiraz was the first five-star hotel of the country as reported by Lonely Planet in the 50s or 60s. The hotels came about purely as an outlet to sell the sarees! We had a shop Banaras House at the Oberoi Hotel in New Delhi for the longest time but that was eventually closed because no one in my generation was there to take things forward.
Think you're a Self-Starter or know someone who is? Drop us an email to be featured on The Channel 46 at [email protected]
About Self-Starters
We spotlight inspiring women who are entrepreneurs or have skill-based passion projects and are willing to share knowledge, advice and tips about getting started in the space. Each Self-Starter's story will be highlighted in a prime slot on the Homepage for a whole week, after which their story will appear under the 'Work' category on The Channel 46.