There is no age for becoming an entrepreneur. Some start on their entrepreneurial journey from as early as their school or college days and some start when they are well into their 60s and 70s or even later. There are still some others who start very young but don't officially start a label until much later. Just like Nitika Gujral of her namesake fashion label. After all, better late than never.
In collaboration with The Channel 46, Nitika Gujral, Founder of her namesake fashion label, sheds light on how she established her business despite not having any formal training in the field of fashion. She also talks about how she grew and monetised her brand, her milestones, and shares tips with newbie entrepreneurs who want to make it big in the same field.
1. What is your educational and professional background?
I am a graduate from Delhi University who was passionate about designing clothes even while in school in the 1980s. This was before the setting up of any institutes for fashion design in India. As a result, I am a self-taught designer, having learnt on the go from the many master craftsmen that I have worked with.
2. What prompted the idea for your fashion label?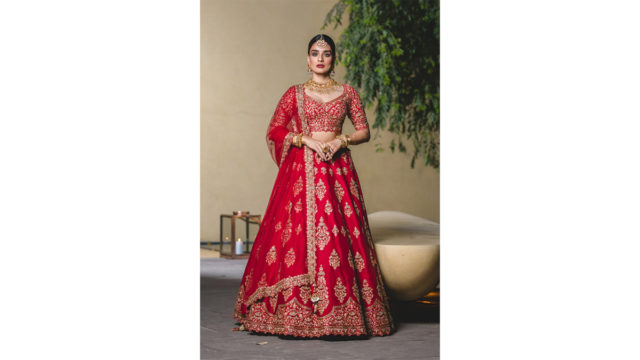 While I have been in the fashion space for over three decades, I had all along shied away from establishing a label. Most of my clientele have gravitated over the years through word of mouth. However Covid, with all its restrictions, changed the entire business environment and I realised that if my business had to survive, I would need to expand my reach. Prompted by my children, I took the plunge and set up my own label in 2021. I am glad that I took this decision because social media has greatly amplified my reach. Along with the obvious financial gains, there is also a huge emotional high that one experiences at the validation that the label has received from such a widespread and diverse audience!
3. Did you always know you wanted to work in this space?
Ever since I was a teenager, I have always wanted to design garments. Even as a schoolgoer in the mid-1980s, I had my own boutique, catering to family and friends. I held my first solo exhibition while I was just 19!
4. What was your first milestone and how did you get there?
My first solo exhibition, which was in 1985! Sourcing materials trims and creating my own designs was such an uphill task. I had no formal training and there were then no specialised vendors for fashion materials. I still remember the sheer exhilaration of putting out my designs and seeing them fly off the shelves! That early success I think was instrumental in shaping my passion for this business!
5. What are your tips for an aspiring entrepreneur who wants to enter the fashion space?
One needs to be very passionate about making clothes and have an eye for detail. I am a perfectionist and I think that is one thing that has helped me stay in the game for over three decades!
6. What were the 3 best business/financial decisions you made?
I have always believed in running a tight ship. From the design aesthetics and flawless product execution to micro-managing the finances, I have always kept myself involved in every aspect of the business. Additionally, I am convinced that every well turned-out client is my best brand ambassador. I believe it's essential that we listen attentively to every client and handhold them in creating the perfect attire for every special occasion. We work only by appointment so that every bride-to-be gets all the attention that she needs from our team! Lastly, the decision, though belated, to create my own label and to enter the digital space!
7. How long did it take you to monetise your venture? What was the turning point?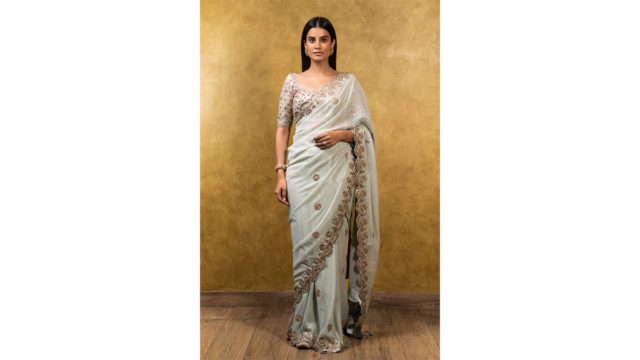 Thanks to running a tight ship, I have, right from my teen years, always been able to make money from this business,
8. Are you looking for funding/have acquired investment/intend to bootstrap your business?
I take pride in the fact that I have grown this business from a small garage boutique totally on my own steam! God has been very kind. I want to be able to keep my own direct engagement and the personal rapport that I develop with my clients. As of now, external funding is not on my horizon.
9. Who are the key employees/vendors you need to secure to work in this space?
Ethnic fashion is a very complex space with multiple inputs and processes going into the making of every garment. From the fabric vendors to the dyers, embroiderers, tailors, etc. every individual contribution is important. Along with designing, an ability to synchronise and co=ordinate all the individuals and processes is also absolutely necessary!
10. How do you intend to scale up/expand your business in the next 5 years?
My label was established just over a year back. The focus has been to bring my design sensitivities and passion for perfection to a wider audience. I think as a brand we have been able to establish that. Going forward, we want to introduce many more products and ranges, and also definitely foray into menswear very soon.
Open up like never before and participate in conversations about beauty, entrepreneurship, mental health, menstrual & sexual health, and more. Desi women, join our community NOW!