Building a fashion brand is no mean joke, especially when there are a host of brands already vying for attention in the space. But what it takes is to identify the loopholes in the market and create a niche that is yet to be explored. And that's exactly what the fashion label, Mellow Drama's Aaina Mahajan did to give wings to her passion for fashion.
In collaboration with The Channel 46, Aaina Mahajan, Founder of Mellow Drama, opens up about her business learnings as a fashion-preneur, milestones, building a team, advice for aspiring entrepreneurs, and more.
1. What is your educational and professional background?
I studied for my Bachelor's in Business Management at the University of Bradford. After my Bachelor's, I studied Master's in Fashion Business from the London College of Fashion, under the University of Arts. I also pursued a short course in Fashion Communication And Styling from the Fashion Institute of Technology (FIT), New York.
Professionally, I am the one-woman force behind Mellow Drama. Post my Master's Degree, I worked with international labels including TopShop and River Island for four years. I aim to blend a heightened sense of drama and timeless fashion through the brand that I launched in 2016. I am the designer of my label and I also look into marketing and operations. 
2. What prompted the idea for Mellow Drama?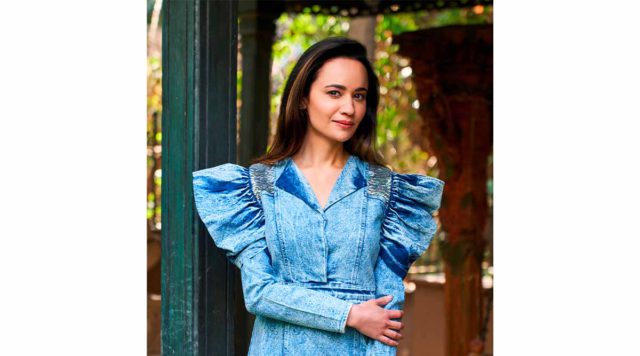 After coming back from London, I worked in garment exports for high-street brands like Topshop and River Island for a few years, as I mentioned earlier. I gained immense industry experience and finally decided to start my own brand. I was struck by the lack of clothing that marries comfort and high fashion at affordable prices in the country. Good denim, staple whites, and fashion pieces were not easily found in the Indian market. As the brand name suggests, Mellow Drama is an oxymoron and, thus, it was my way of creating a brand language and clothing that was a twist on the classics. A timeless classic yet extremely trendy.
3. Did you always know you wanted to work in this space?
Since I was growing up, I have always wanted to enter the fashion industry and wanted to make a career in it. Through my travel since childhood, European architecture and museums always inspired my sense of design as a child. Growing up as a teenager, I developed a strong sense of interest in clothing and accessories by visiting international designer stores and local boutiques abroad. Pop music and international fashion magazines have always caught my interest for as long as I remember.
4. What was the first milestone and how did you get there?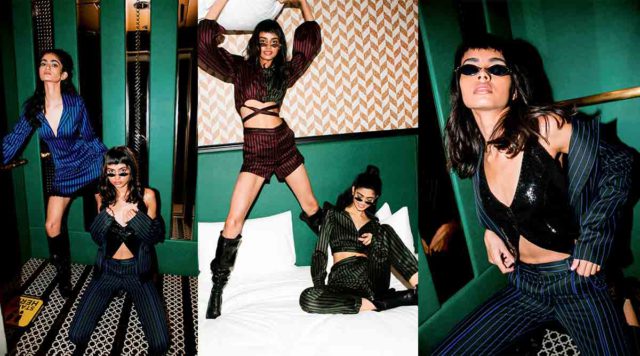 When launching a new brand, a lot of developments feel like a milestone. I started with 20 garments and had a pop-up, which ended up being a sold-out show. Right after that, I got huge celebrity placements as well as the cover of Femina, in my first year of the brand. Doing my first photoshoot, launching it on social media and monetising the brand through my website orders right in the first three months was also a big milestone. The hard work put in to get it up and going finally paid off and it made my dream a reality. The biggest milestone for me would still be when the brand turned profitable and I bought myself a ring, which was on my wishlist, with my own earnings. It was a great sense of empowerment and gratification.
5. What are your tips for an aspiring entrepreneur who wants to enter this space?
If there is one takeaway from my journey as an entrepreneur, it is to never let anything dull your shine. If you have it in your heart and work hard enough, you will definitely have it in your life, too. After a few encounters with self-doubt and uncertainty, I found courage in my carefully-built community and enriched my journey further. To all the women starting afresh, listen to your heart and take that leap of faith. Aim for the stars for the sky is your stage and engage with people who amplify your vision.
6. What were the 3 best business/financial decisions that you made?
Starting small – I started with a small product line and gradually added new categories to the brand. This helps you check the market and scale realistically, so you can earn and pump back the money into your business to grow it further.
Good quality, design and timeless products – In today's world fast fashion is completely unsustainable. I always made sure I never compromised on quality and design. I have always used the finest and pure quality fabrics to target the right audience and give them something highly fashionable, comfortable, and timeless yet making it affordable.
Building a great team and work culture – It is highly important to build a team that works towards the same vision. From teams involved in merchandising, sampling, sales, tailors, and pattern-masters to all the employees handling the brand always contribute to your success. In today's digital world, investing in a good marketing and PR team is also highly beneficial to push the brand into the market.
7. How long did it take you to monetise the venture? What was the turning point?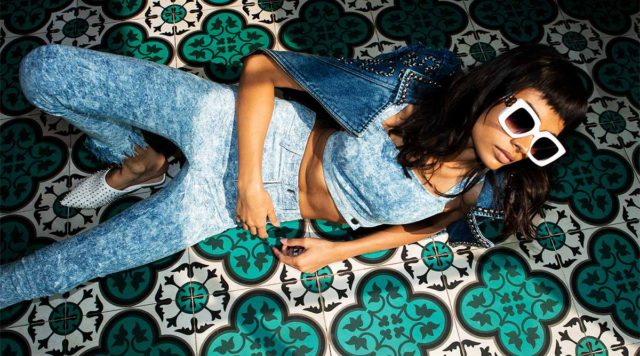 It took me about 2 years to monetise the venture. I have been grateful enough to have always managed to grow the business with the incoming sales. The turning point was adding new product categories, investing in great photoshoots and then increasing my sales channels through digital ads. All of these helped me push the product to the right audience, generate sales and finally break even, eventually making it a profitable venture.
8. Are you looking for funding/have acquired investment/or intend to bootstrap your business?
At the present moment, I am not looking at funding the business through outside channels. The brand is fairly new to the market. I have been here only 5 years and, as of now, I would like to have full control over the brand, and create the vision and product I desire, making it self-sustainable and self-profitable.
9. Who are the key employees/vendors you need to secure to work in this space (the first 3 hires/vendor partnerships)?
A good merchandising and manufacturing team to help in sampling the garment and secure the optimum output, making the garment fashionable yet cost-effective. Good fabric vendors are also a must in this industry.
A good PR and marketing team to push the product to the publications and stylists, creating brand awareness.
A good digital team to help create content and customer acquisition.
10. How do you intend to scale up/expand your business in the next 5 years?
I am at the expansion stage of the business. I intend to increase my marketing budget, thereby, generating sales through my online store. I also intend to stock at a lot more fashion portals, both online and offline, domestically and internationally. I am also planning to spread awareness and gain customers in the international market through trade shows. I am increasing my production capacity and team strength to achieve economies of scale. Besides this, I always strive to keep improving and building the product to create my niche and provide the customers with something different and unique. This will help me in building a community, thereby, building and growing the brand.
Open up like never before and participate in conversations about the beauty, entrepreneurship, mental health, menstrual & sexual health, and more. Desi women, join our community NOW!