Fast fashion had been ruling in India till sometime back. That's when renowned global fashion brands entered the country and ushered in the concept of slow fashion. It made luxury products easily accessible to the audience that does not travel abroad as frequently as they would want to. It gave India the opportunity to experience luxury over the run-of-the-mill mundane – the same difference that separates the pursuit for impeccable quality from mindlessly chasing quantity.
In collaboration with The Channel 46, Prachi Ranavat, Category Marketing Manager at Tata CLiQ Luxury, sheds light on her penchant for marketing and branding. She also shares advice for women striving to make their mark in leadership positions, lays emphasis on the importance of networking for career growth, and offers tips for aspiring corporate professionals.
1. What is your educational and professional background?
I have a degree in Product Design from Symbiosis International University, Pune and went on to study a Summer Intensive Certificate in Packaging Design at Central Saint Martins, University of the Arts, London. Growing up, I was always bent towards the creative side of things. I loved watching advertisements on television and remembered all their jingles. That's when I was introduced to the world of marketing and advertising.
I started my career a decade ago circa 2012 by launching a small enterprise, Creiamo, with a friend specialising in designing and manufacturing home décor products for different labels. Around that time, the F&B scene in India was buzzing with new gourmet restaurants, global products making their way into speciality stores, and farm to table movements. Also being a gourmand, I found a great opportunity in 2014 with Karen Anand (fondly referred to as the Martha Stewart of India) as the Chief Designer for Markets by Karen Anand. I also went on to handle key F&B social media accounts for the sister company, Pomelo Social. It was a great 3 years of marrying my design and marketing sense with a love for F&B.
In 2017, I went on to work as Designer for Scion Social, a Bengaluru-based creative agency, with a mixed bag of key global accounts. Only taking a break when I got married and moved to Mumbai, I soon moved into my first corporate role with Deloitte India in 2018, armed with the task of leading digital presence and establishing their Risk Advisory market presence. The role also required me to create a place for them as an industry leader, along with setting up their internal Brand and Marketing team. After 3 years, I moved onto a managerial role at JioSaavn with their brand team with similar roles and responsibilities. The realisation of not being able to use my full potential prompted me to look out for newer opportunities and that is when I came across an opening at Tata CLiQ Luxury.
2. What prompted you to join Tata CLiQ Luxury?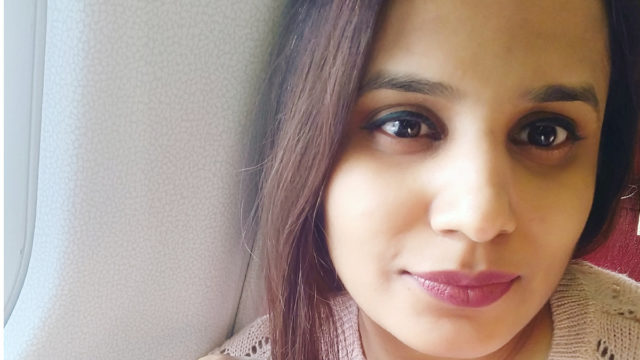 In a world of fast-moving-everything, even fashion, the whole philosophy of slow luxury, slow fashion, and slow consumerism was the breath of fresh air I was looking for. The company ethos and philosophy of discovering the luxe life at your own pace struck a chord with me. The culture, the stress on quality and transparency, the company values made it an ideal place to work at. My skill sets and experience, coupled with a want to learn more about the luxury e-commerce space, landed me the role I saw myself in.
3. How does Tata's corporate culture reflect the strong female leadership that helms the company?
In my decade long experience, call it luck or manifestation, I have always had a female boss/leader. Being a strong advocate for #WomenInLeadership, the place where I work always mattered to me in terms of whether it gave women opportunities to showcase their leadership or not. The Tata Group is known for many firsts and feats but gender diversity was not really one of them, until a decade ago.
But over the last many years, the rise in the number of women across not just consumer-facing roles at Tata, is testimony to the fact that leadership is not gender-specific. Armed with the right fire, these women are not only transforming the business but also setting themselves up as role models for coming generations. Tata has provided the right atmosphere for so many women to hone their skills, get in touch with their ambitious selves, and showcase their spirit and collaborate with others across multiple functions. It is a place for individuals to thrive and grow. As a matter of fact, I'm part of a team that is led by two very able female leaders or just leaders, as I would like to refer to them.
4. As the Category Marketing Manager, what's your advice for women climbing the corporate ladder?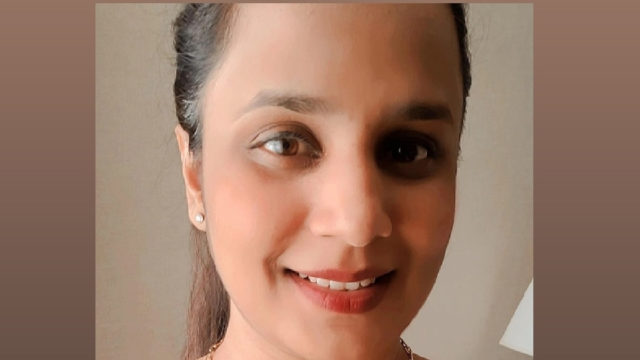 The first and foremost is – have a game plan. Without a plan and goal you set for yourself, you will be lost for direction.
Second – find yourself a mentor and develop that relationship. A mentor/guide will not only show you the mirror but also push you to be the best version of yourself.
Third – Be assertive. If you truly believe in something, back yourself up and don't be afraid to make yourself heard.
Fourth – Promote yourself. Self-promotion is also a good leadership skill to have and pushes you to get outside your comfort zone and engage others in your work.
Fifth – Upskilling. Upskill, reskill constantly to stay abreast with the latest trends in your space and continue to do impactful work.
Sixth – Never be afraid to prioritise your family and vice-versa. Work-life balance doesn't mean putting work first and caring for a family doesn't mean putting your ambitions on a backburner. It's about finding harmony and taking decisions about what any given situation demands.
Last – Trust yourself. There is plenty of room for those who want to climb to the top and shatter that glass ceiling.
5. Which networking groups or events have helped you widen your network and generate collaboration opportunities?
I've only lately realised the potential of networking through clubs and communities. They provide a much wider range of networking, interactions, and opportunities. Currently, I'm exploring two that are proving to be fruitful – The Self-Starters Club at The Channel 46 and The Leap Club.
6. Are there any online/offline courses you would recommend for growth and career enhancement?
I'm a firm believer in continuous learning and fortunately we are living in an age where everything is available at a click. Even knowledge. There are various free courses available for professionals across almost every field. Use the right keywords, find your course, delegate that time, and start today. My favourite platforms for quick courses for growth and career enhancement are LinkedIn Learning and Coursera.
7. What are some of your tips for an aspirant who is just starting their career?
A career is never a straight-line. Don't be afraid to discover what works for you. Take risks and challenge yourself. Push yourself to be the best version you can be.
Learn to communicate effectively – if you won't ask, you won't get. Most problems can be solved with simple communication.
Never stop learning – don't lose the student inside you. Constant learning is key to growth.
Invest – Learn basic financial planning. Take help from people who are experienced or get professional help and start investing. Start saving and investing as early as possible. Remember, no amount is big or small.
Open up like never before and participate in conversations about beauty, entrepreneurship, mental health, menstrual & sexual health, and more. Desi women, join our community NOW!