How fabulous are one-stop shops that offer everything from jewellery to clothing and stationery! Today's e-commerce scene is way different from what it was even five years ago. Customers went from shopping at their favourite physical stores they knew, trusted and had shopped at for years to making purchases with just a click. The internet came along and so did online shopping that allows buyers to fill up carts and get ten items of varied sorts at the same place. Now, you can scroll through Instagram, come across a post or reel of a page that offers eye-catching products and with a few clicks, you have them arrive at your doorstep. Making the best use of this easy and user-friendly platform for e-commerce is something that all new brands are keen on. And one content creator has managed to make it work fantastically!
TC46 connected with Psychologist and content creator Divija Bhasin and her mother Meena to know more about their Insta store with a plethora of fun products. Here, Divija talks about working with her mother, some real advice for budding entrepreneurs and the importance of setting work-life boundaries.
1. What is your educational and professional background?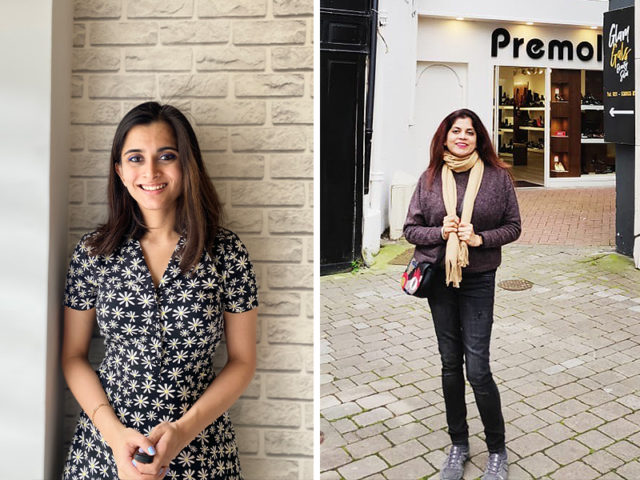 Divija said, "I am a counselling psychologist by profession and also a content creator on Instagram with about 80k followers now. I have been making content for a year and started on Tiktok in the lockdown. I often do brand collaborations on my page and never knew that I would really enjoy this kind of work. I always thought I'd just be a therapist. I have done my BA Psychology Honours from Ambedkar University. I also completed my MSc in Applied Clinical Psychology from the University of Bath and received a scholarship for the same from the University. After that, I completed my MA in Clinical Psychology from Amity University, Noida. I might also do my MPhil in Clinical Psychology in the next few years but I am really loving the work I'm doing right now! I currently have my private practice and I am working on growing that too."
Meena states, "I'm a self-made entrepreneur, graduated from Delhi University along with a degree course in fashion designing, I got an opportunity to work with some prestigious fashion houses as a coordinator and a designer for a few years. While working with a new brand launch team, I realised I'm a 'people-person' and facing new challenges was never a problem. I explored new paths and worked as a project manager in a publishing house and coordinated with more than 50 people together."
2. What prompted the idea for 'This Is Kinda Lit'?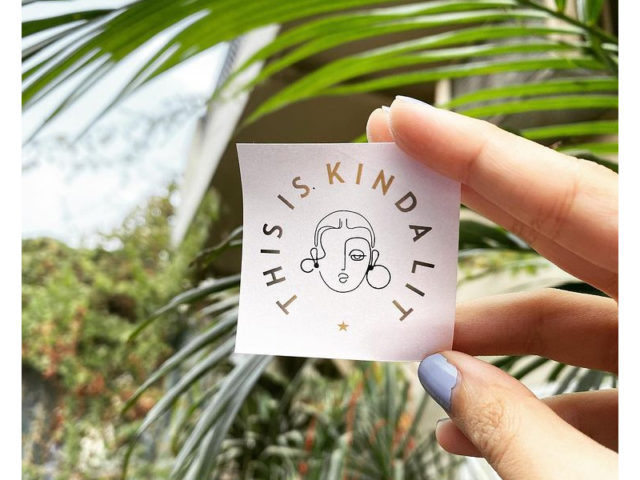 My mother has always wanted to open something of her own but never got the chance. The lockdown had been really hard on us financially and that's actually what prompted us to finally start our small business. Since I already had some experience making content on Instagram, I knew I'd be able to handle the social media and marketing aspects of our store. My parents were slightly hesitant to sell on Instagram in the beginning since they had never used it but so far it's been going great and they have learned how to use it perfectly. My mum is the one who decides on which products to introduce and also finds ways to source them. My dad makes the bills and makes sure the products are sent on time. I am in charge of taking product pictures and videos to present them in a fun way using Instagram's features.
We started off by selling custom notebooks and have now started selling sterling silver jewellery. Our ideology is to be able to provide something for everybody. We have a story behind every product we sell. For example, we introduced sterling silver jewellery because it is very hard to find delicate and western designs. I personally experienced this for many years and was very frustrated by it since I am allergic to artificial jewellery and would never be able to find good designs in silver jewellery. I realised there must be more people out there experiencing this.
3. Did you always know you wanted to work in this space?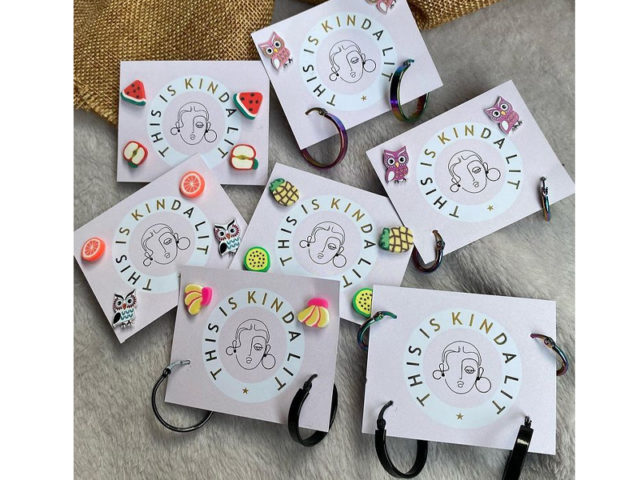 My mother has always dreamt of having her own store. She has tried several times in the past but something would always come up and become an obstacle that would stop the plan from falling into place. After about 10-15 years of trying, her dream has finally come true. I think this is a great example of how age is just a number and that you can continue to pursue your dreams even when you're 50+.
I personally never thought I would be a part of the business my mum would make. The decision of me playing a big part in this was spontaneous and I'm surprised at how much I enjoy this work.
4. What was your first milestone and how did you get there?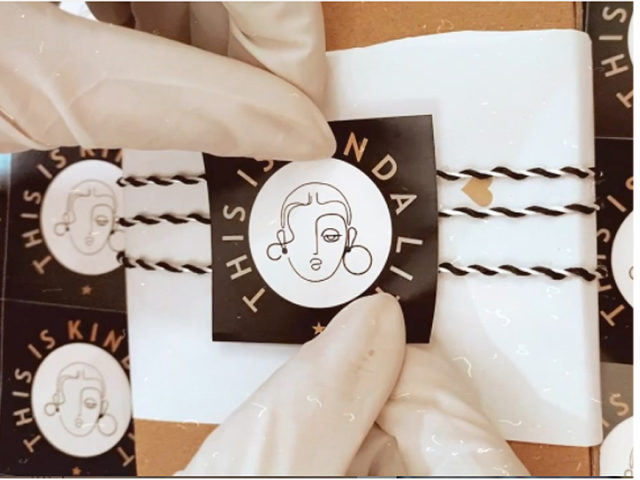 Our first milestone was probably when we reached 10k followers in just 4 months of us starting. We worked extremely hard to grow our page and were very happy to see it happen. Starting a small business with no business background is actually very intimidating because you have to figure everything out from scratch. We had no one to tell us where to supply products from or which products would sell more. It can also be very daunting to invest in a business when you have no idea how it will do.
Having 10k followers means that 10,000 people thought our small business was worth supporting and we are very overwhelmed with the response we have gotten.
5. How long did it take you to monetise your venture? What was the turning point?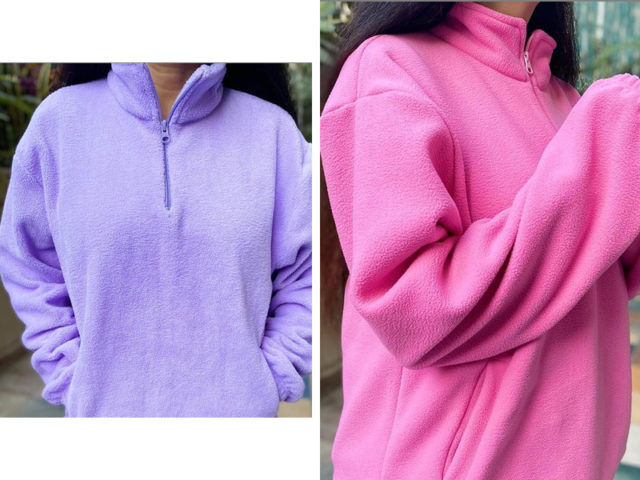 It took two days to monetise it cause as soon as I started posting pictures of our notebooks, they started to sell. The sale was very less in the beginning but it has grown exponentially in just a few months.
I think the turning point for us was when we started selling fuzzy sweaters. It was again a very unique product since the colours were pastel and the fabric was extremely soft. Our customers really loved it and we got a lot of shoutouts from them which helped us grow. Our sales also started to increase more in this time. We are planning to bring them back in a month or two.
6. What are your tips for an aspiring entrepreneur who wants to enter this space?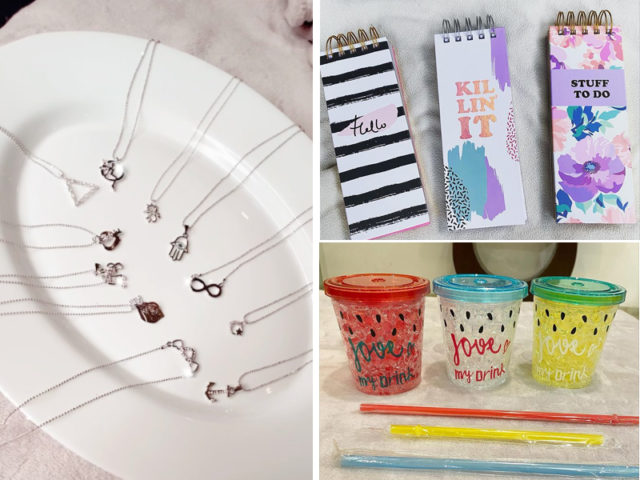 Some tips we'd like to give an aspiring entrepreneur would be:
Just start the business! I know it can be really scary to do it especially if you're like us and have no experience or knowledge about it but if you don't start you won't know how well it could do.
You can actually have a successful small business without a website. Instagram is a great place to start and test out how well your business could do so I would suggest you give it a try on Instagram and then turn it into a full-fledged business if it works well!
Make sure to keep adding new styles/products to your store. It's so important to keep experimenting. Experimenting is one of the key points that has helped us grow sale-wise and also followers-wise.
7. Are there any online/offline courses you would recommend?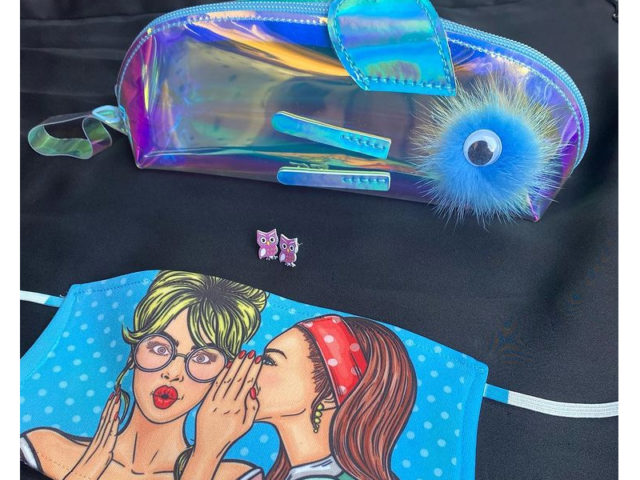 We haven't taken any courses yet but I think you can learn a lot just by checking pages with the same niche on Instagram. Check how they click pictures, what kind of products they sell, what kind of response certain posts get and why some of them get more likes compared to others. More likes on a post mean more potential customers for that particular product.
If you're someone who can't invest in courses (like us at the beginning), you can still learn just by observing pages on Instagram. The best part is that it's free! Other than that, I know there are lots of courses out there by entrepreneurs themselves. Try doing courses by people who started a business similar to yours.
8. Which networking groups and showcasing events could help an aspirant meet the right people and generate work opportunities in this field?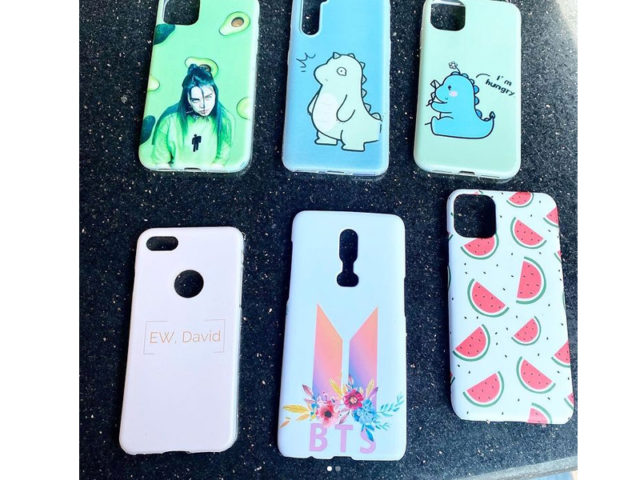 Due to the pandemic, we were unable to attend events where we could network with the right people which was definitely something that would've helped us get more information.
If you want to meet the right people, go out. Go to your local markets, find shops that sell products you would be interested to buy. You can also talk to people in your social circle and you might just find someone willing to collaborate with you! In fact, we are designing and sourcing our fuzzy sweaters from one of the people from our social circle. Potential collaborators are everywhere, you just need to identify them.
If you can't go out, you can even find people on Google. Thanks to the Internet, you can actually open a small business just by finding information and contacts from the internet. Some of the products we sell (like our customised phone cases) are made in collaboration with people we found on the internet!
9. What are some investments (monetary or otherwise) one should be ready to make when entering this space?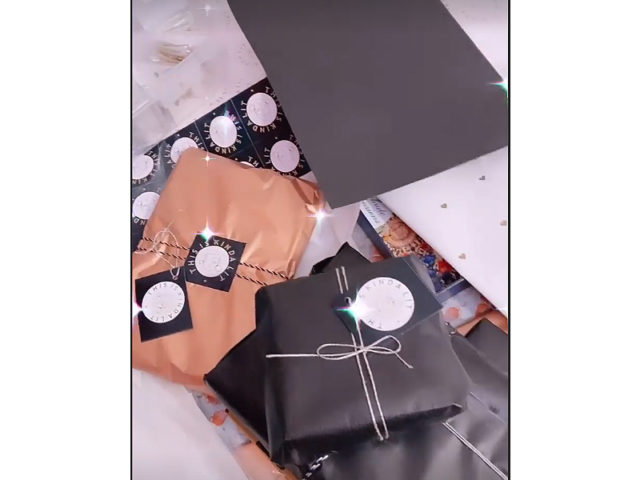 There are two major investments you need to keep in mind before entering this space; time and money. You get to decide how much money you would like to invest in the initial stages but time? It can slowly take over your entire day and before you know it you might be taking orders at 2 am! It can be quite difficult to manage a business especially if you're alone since you're not just selling things. You are also sourcing or making products, packing, sending, marketing, investing, ideating all the time.
It's very important to make work-life boundaries if you have a small business on Instagram since there are no set times for the business. The customer can "walk into your store" any time and you'll have to make sure you aren't letting this get in the way of your health. Being passionate about your business is important but passion doesn't mean you can't have a work-life balance. That is equally important as well and I feel that not enough people talk about time as an investment.
Think you're a Self-Starter or know someone who is? Drop us an email to be featured on The Channel 46 at [email protected]
About Self-Starters
We spotlight inspiring women who are entrepreneurs or have skill-based passion projects and are willing to share knowledge, advice and tips about getting started in the space. Each Self-Starter's story will be highlighted in a prime slot on the Homepage for a whole week, after which their story will appear under the 'Work' category on The Channel 46.