Ah, siblings. You can't live with them, and you can't allow them to get away with stealing the packet of chips. Despite all the bickering and bouts of affectionate violence, we all do love our siblings for better or for worse. Luckily, we get an auspicious day to celebrate them and shower them with love, blessings and let's not forget, Bhai Dooj gifts for your brother!
Bhai Dooj, Bhau Bij or Bhai Tika is traditionally celebrated on the fifth day of Diwali celebrations. The name is literal – with Bhai meaning brother, and Dooj signifying the second day after the celebration of the new moon. It is celebrated to commemorate the bond between a brother and a sister, where the occasion is marked by the sister applying a tilak on her brother's forehead and praying for his happiness and prosperity.
Although there are no concrete answers as to exactly why we celebrate Bhai Dooj, there are a few mythological stories that lend credence to the festivities. One story suggests that after killing the demon Narakasura, Krishnji visited his sister who welcomed him with flowers, sweets and by applying a tilak on his forehead. Another legend suggests that the god of death Yama, visited his sister Yami on Dwitheya, the second day after the new moon. Yami then welcomed Yama with aarti and applied a tilak on his forehead.
With such a rich history, we still celebrate Bhai Dooj with the same reverence and gusto as before. As the years pass by, you might be running out of gift ideas. Every year without fail, we quickly type in the search bar 'Bhai Dooj gift ideas for brother.' Being the one day of the year you try not to fight, we understand your need to make his gift a little extra special.
Have no fear! We're here to sort you out with some amazing Bhai Dooj gift ideas for your brother.
9 Bhai Dooj Gift Ideas For Brother That Are Unique And Thoughtful:
1. Snack Subscription
Nothing quite says 'you're annoying but I love you' like a snack hamper. Get your brother a monthly snack subscription, to keep away the hunger pangs and remind him that you always have his back. There are plenty to choose from online, including one that sends you snacks from all over the world! Plus, if you live together, you can always steal some of them. A win-win in our books, and a perfect gift for Bhai Dooj.
2. Gift Cards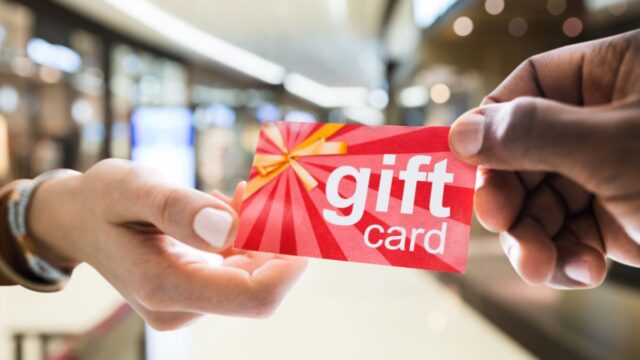 Sometimes, you have entirely different tastes compared to your siblings. Which is alright for most of the year, but not when it's time to give gifts. An easy way out is to give your brother a gift card from his favourite clothing brand or lifestyle brand, even if you'll ultimately judge his choice later on.
3. Activity Tracker
A gift geared more towards wellness, an activity tracker that functions as a watch and heart rate monitor, is a perfect gift for your brother. He can sync it to his phone and track his fitness goals as well. It's an extremely useful gift for Bhai Dooj and a subtle way of showing that you care.
4. Fan Merchandise
Be it his favourite football club, band or superhero, there are so many options for fan merchandise, you'll be spoilt for choice! Depending on your brother's preferences, there are a host of things you can get him as merchandise. A football jersey might be a little boring, but a signed poster from the team he likes would certainly work wonders. No matter what you choose, we're sure it'll be the best gift for brother on Bhai Dooj!
5. Membership For Sports And Activities
If your brother loves all things fitness, get him a year-long membership to a gym, pool or sports club. Better yet, sign him up for a hiking group to make his weekends fun! And if he questions you about it, just tell him that this year your Bhaubij gift for brother is looking out for his health.
6. Shoes
Vans, Kicks, Jordans, Oxfords, Mojaris, the list goes on and on! Surprise your brother with a pair of his favourite brand of shoes and be prepared for his endless gratitude.
7. Skincare Hamper
You know your siblings better than anyone else. Thanks to your relationship, you might know about the amazing skincare routine your brother may or may not have. Help him out a little and make him an easy-to-use skincare hamper, complete with simple instructions written on sticky notes. (Maybe he'll finally stop looking like a gorilla!)
8. Personalised Items
You can have a wallet, passport holder, bag, t-shirt or even a mug personalised just for your brother. Have his name engraved on a wallet or bag, put the cutest photo of him as a child on a mug, and get a passport holder with a picture of his favourite anime character on it. The options are endless!
9. A Trip To The Spa
Before you scoff, hear us out! Your brother deserves to be pampered too, though he might not know it yet. Give him a coupon for a deep massage, pedicure and some other services of the spa he might enjoy and send him off for a relaxing day.
While buying your brother a nice Bhai Dooj gift for your brother will always be appreciated, we think handmade gifts are too cute to not consider! He will see the effort you put into it and love it, regardless of how silly it may end up being. (Pro Tip: Don't try to make a clay model of your brother, it never works out.)
5 DIY Bhai Dooj Gifts For Brother That He Will Surely Love
1. Painting
Listen, we know you might not be the next Amrita Shergil, but that's okay! You can pick out a simple paint-by-numbers, or even paint your brother's favourite Pokemon. (Hint: it might not be Pikachu). Get a little creative with your acrylics and make him a painting he can proudly make fun of.
2. Collage
In the Instagram age, we often forget how cherished physical photos can be. Gather all your old photos and make a lovely collage for your brother's gift for Bhai Dooj. Make sure to add at least one before and after photo, as a symbol of how you've grown together.
3. Coupon Book
This one might be a lame Bhai Dooj gift idea for your brother but hear us out! Make your brother a silly coupon book filled with easy tasks (fold his clothes, run one errand for him, take the blame in front of maa, eat his share of lauki) and three generous ones (one fancy dinner, pay for his drinks, get out of jail free card). We know he might take advantage, but he'll definitely appreciate it!
4. Origami
A simple, sweet, easy gift that your brother can place on his office desk and decorate his home with. Make him cranes – symbolising hope, elephants – symbolising good luck, long life and happiness.
5. Sweets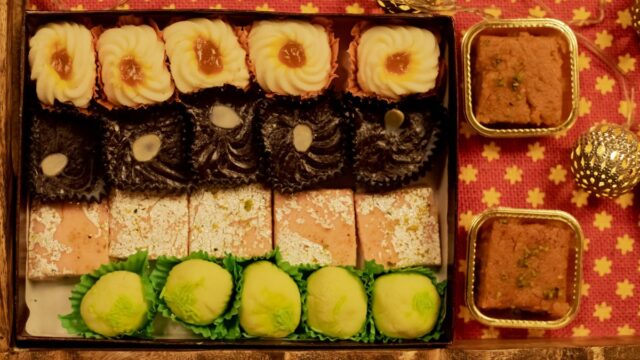 Diwali is a time of endless sweets, so why not extend it a little bit? Make your brother small boxes of his favourite sweets as a gift for Bhai Dooj. If you're feeling extra creative, you can make him some homemade Snickers or chocolate bark to sweeten the deal!
Bhai Dooj is always a time of love and mutual appreciation, and we know your brother will put in the same amount of effort and care to surprise you and make you happy. We hope you like our suggestions and a very happy Bhai Dooj to you and your siblings!
Open up like never before and participate in conversations about beauty, mental health, menstrual & sexual health, and more. Desi women, join our community NOW!