Firsts are always special. Indeed they are! So, when women emerge from the realms of oblivion when it comes to holding leadership positions, it definitely calls for a major celebration. A mere 17% of women hold board positions in India, according to a Forbes India report released on 8th December 2020. Another recent study shows that there are just 8% of women in management positions and a meagre 2% in CEO roles. In one sentence, the data is disheartening. India is a country of wide disparities.
We surely have come a long way from the ghunghat that women had to wear and still do in the interiors of the country. On the other hand, there are women who are making headlines apne dum pe—not just in the West but in India as well.
While most women in leadership positions are making it big in the West or South Asian countries, here are 3 Indian women who are doing our country proud in leadership roles—in India and for India.
1. Madhabi Puri Buch, Chairperson, SEBI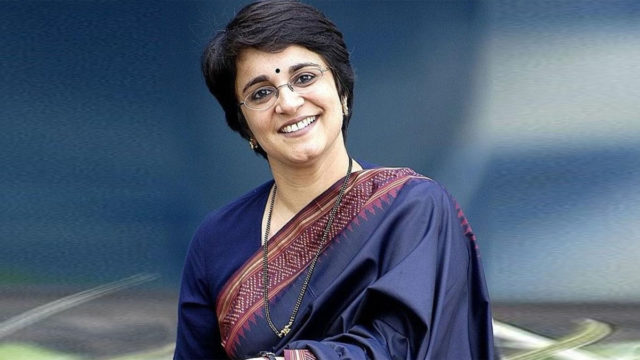 The most recent story of a woman in a leadership role is Madhabi Puri Buch, who has been appointed as the new Chairperson of SEBI, the market regulatory watchdog. She, a former whole-time member of SEBI and has also headed various SEBI committees in the past, has now been appointed as a Chairperson for an initial period of 3 years. Madhabi is all set to take over the position from Ajay Tyagi, whose 5-year term just came to its closure at the end of the month of February. Madhabi Puri Buch was selected from among other contenders like ex-Finance Secretary Debasish Panda and IFSCA Chairman Injeti Srinivas.
Alumni of St. Stephen's College, Delhi, and Indian institute of Management, Ahmedabad, her LinkedIn profile reads, "Committed to Data Empowerment and Risk and Compliance for high growth companies." Whoever said women don't understand numbers!
2. Falguni Nayar, CEO, Nykaa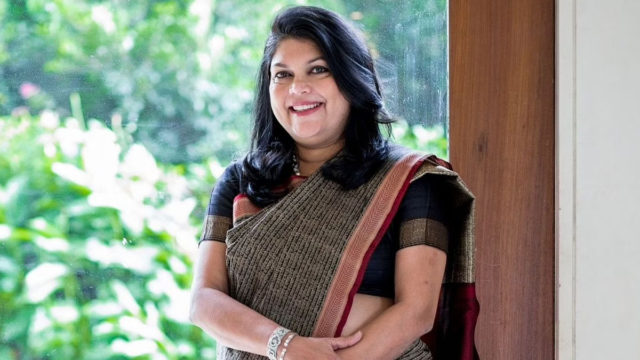 India's wealthiest self-made woman billionaire needs no introduction! She recently made it to the stock exchange and boasts of Katrina Kaif is one of her investors for the last couple of years. What's more, Nykaa is India's first woman-led unicorn. Having quit her job as the Managing Director of Kotak Mahindra Group at 50 years of age, she started her entrepreneurial venture soon after. She noticed the vacuum in the Indian makeup industry for quality beauty products and realised that the country is way behind the rest of the world. Her brand now offers as many as 4,000 products across the beauty, fashion, and personal care range. Yes, she has made her foray into the fashion industry as well! Nykaa has 80 brick-and-mortar stores across the country.
3. Sudha Murthy, Chairperson, Infosys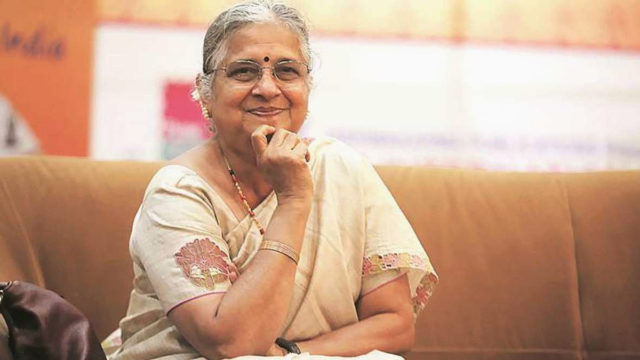 Sudha Murthy is an engineering teacher, entrepreneur, social worker, author, and the Chairperson of the Infosys Foundation. She wears multiple hats with aplomb. Also known as the wife of N. R. Narayana Murthy, the Co-Founder of Infosys, she hasn't allowed the family to be a deterrent to her professional ambitions. Sudha Murthy was awarded the Padma Shri, the fourth highest civilian award in India. Besides her professional achievements, she is known for her good humour and oration. 
The time is ripe for women to forge ahead and make a name for themselves in leadership positions. It's time to chase your passion, pursue your ambition, and make the best use of your innate abilities. So, shine on, ladies!