The new wave of 'vocal for local' has proven to be a boost for Indian entrepreneurs. It has promoted local businesses and given customers the ability and motivation to shop with ease. This rebranded version of 'Made In India' has our support, and every week, TC46 spotlights small businesses and ventures you can champion and support easily through online and offline purchases.
What we absolutely love is that women have come out of the shadows of oblivion, and how! They are making their presence felt everywhere, and have made headway into male-dominated spheres that were once considered to be out of bounds. One such challenge is entrepreneurship.
This week, we're cheering on three women-led small businesses that deserve your attention. Check them out!
Brand: TGM Beauty, The Green Maven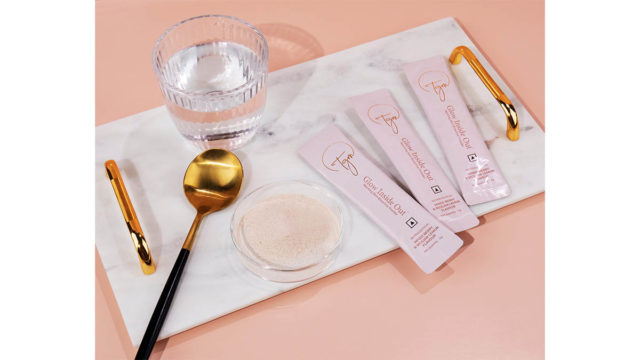 Founders: Shritama Mukherjee & Akash Sahni
What The Brand Offers: Sustainable beauty products
TC46 Loves: TGM Beauty from the House of Green Maven believes in curating lifestyle products based on the idea of holistic, inside-out beauty. It is Ecocert Cosmos Organic certified and stands for ethically sourced ingredients that are non-toxic, green and sustainable in nature. The products are formulated with potent, high-performance, and certified active ingredients sourced from across the world. Their technologically-advanced formulations are backed by science, research and clinical studies.
The product mix includes those essentials for internal consumption as well as for the topical application. They believe that in order for the skin, hair and body to be healthy and well nourished, it is important to treat them holistically as one single unit and not in parts. Some of their most recent launches include the Morning Skin Bioactive Powder, Phyto Molecular Serumizer, and Bio-Fermented Face Oil. 
Price: The products are priced at Rs 2,358 on an average
Availability: They are exclusively available online through Instagram
Brand: Celestic Jewels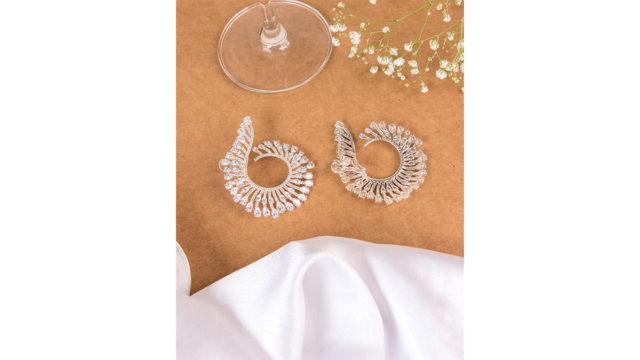 Founder: Swadhika Soni
What The Brand Offers: Premium precious & semi-precious designer jewellery
TC46 Loves: The brand is built with the objective to offer women an opportunity to express themselves through classy designs without having to spend much. The jewellery collections are crafted from real silver with every piece emphasising uniqueness, exclusivity, and respect for craftsmanship. 
The brand is majorly focused on making customised jewellery, which would add more meaning to these precious jewellery pieces. The product mix specialises in pendants, rings, earrings, bracelets, keychains, and watch charms, which is one of their best-selling products. The brand aims at holding centre stage in the lives of their customers with jewellery that not just compliments them and stays with them for the entire journey rather than just on special occasions.
Price: The price varies between Rs 1,099 and Rs 9,999
Availability: The products are exclusively available through their website and Instagram
Brand: Fizzy Goblet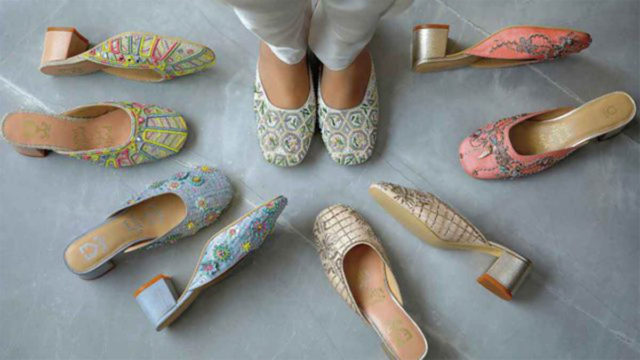 Founder: Laksheeta Govil
What The Brand Offers: Quirky, affordable footwear
TC46 Loves: The product mix of the brand strictly focuses on enabling its customers to express themselves. It seeks to be like the skin for the feet, one that talks volumes about the personality of its owner. The brand also aims at crafting uniquely kitsch footwear that is affordable. Having started with juttis, they have gradually diversified into other contemporary and evergreen footwear styles like heels, loafers, mules, sliders, sneakers, and flats, just to name a few. From traditional embroidered designs to ones with chumkis, pompoms, and prints – they have it all to cater to varied sensibilities. The collections are curated keeping different occasions in mind, right from regular wear to those for special occasions like weddings, anniversaries, and birthdays. 
Price: The price varies between Rs 2,990 and Rs 4,990
Availability: They are avail online via their website and Instagram as well as their offline stores in cities across India.
Open up like never before and participate in conversations about beauty, entrepreneurship, mental health, menstrual & sexual health, and more. Desi women, join our community NOW!