It's true that the right shade of lipstick can add some much-needed oomph to the entire makeup look. From shiny lip glosses to classic bullet lipsticks and liquid formulas to tints, there is a lot of varieties for lip products. Of course, there is a good primer and foundation that is the base of any makeup look. A touch of lipstick can work wonders. And you don't need to spend a lot of money on this essential makeup product. And liquid lipsticks are a trend that's here to stay for good. They come in a plethora of formulations, last longer than a regular lipstick and are oh-so-easy to apply! Here are a few liquid lipsticks that are long-lasting, highly pigmented and pocket friendly. 
10 Long Lasting Pocket-Friendly Lipsticks
1. Maybelline New York Super Stay Matte Ink Liquid Lipstick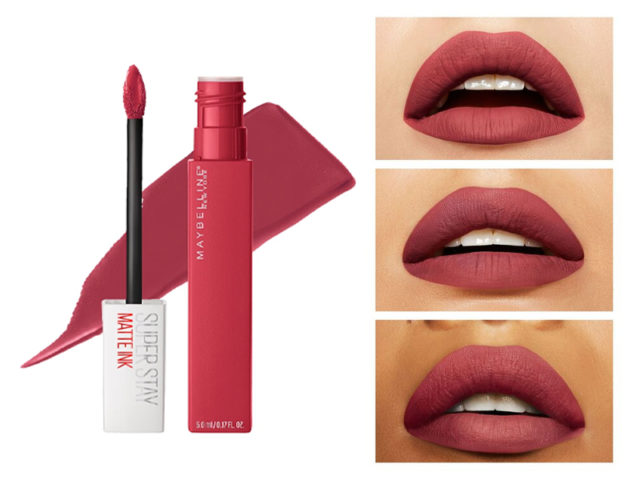 Maybelline never fails to deliver as per their word. This range of lipsticks is highly pigmented and long-lasting. It takes around a few seconds to dry and has a super matte finish. Post appliance, this lipstick lasts for up to 16 hours! And what's more, is that Maybelline lipsticks have a wide range of colours, 35 shades in total, that would suit all skin tones.
Price: Rs 650
2. Lakme 9-5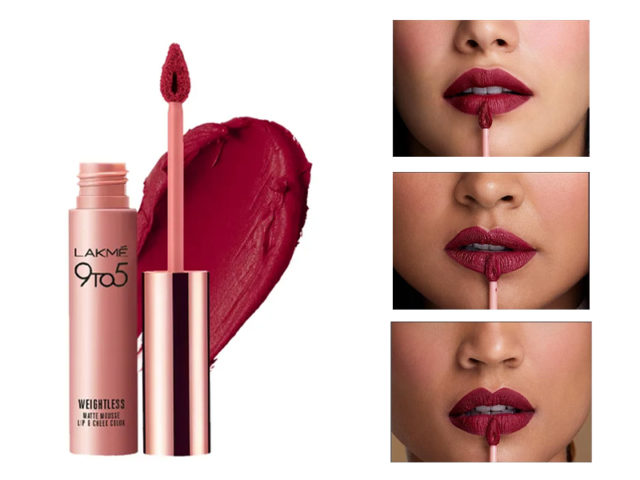 Lakme is one of the original and trusted makeup brands in India. And with their '9-5' range, it is a dream come true for every working woman on the go! This range comes with a matte finish that dries as soon as applied. And also available in liquid and tube applications. Both of the applicator products can be used as a cheek and lip tint!
Price: Rs 500 onwards
3. Sugar Smudge Me Not Liquid Lipstick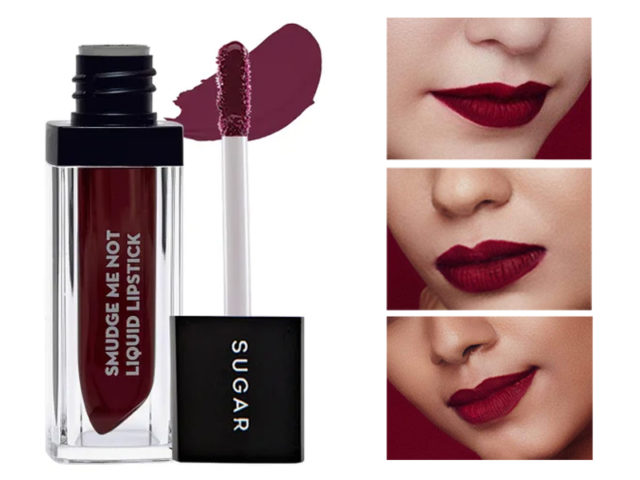 Ever dreamed of those 'one-coat wonder' products for your lips? The one swipe and you are ready? Well, Sugar Smudge Me Not Liquid Lipstick is that dream come true. With a burst of pigment with just a single swipe, this lipstick will stay the day and right up till the night! This kiss-proof lipstick is available in 52 shades, and matches every Indian skin tone!
Price: Rs 329 onwards
4. Nykaa Matte to Last! Transfer Proof Liquid Lipstick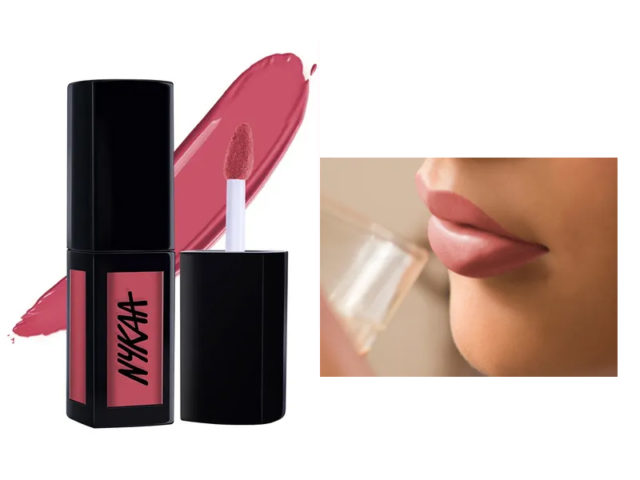 Nykaa is a brand that launched on its website and has delivered its promise of beautiful lipsticks. This liquid lipstick comes in a range of 26 shades that do not smudge. Their creative names and shades made to match the Indian skin tone is loved by all its users.
Price: Rs 599
5. Tinge Liquid Lipsticks
This weightless lip base goes a long way. It has a matte finish while keeping the lips comfortably moisturised. It is a buildable lipstick and can be used for the eyes, cheeks and lips, without the sticky feel. The best part about Tinge lipsticks is that they are an all-natural, paraben-free product that stays for 12 hours!
Price: Rs 1250
6. Huda Beauty Demi Matte Cream Liquid Lipstick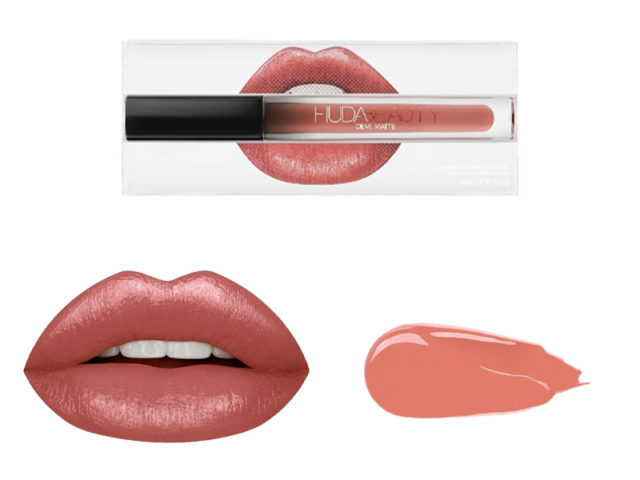 Huda Beauty is a name that every makeup artist recognises. And they must! The lipsticks created under this brand are phenomenal. This range of lipstick has a demi-matte, velvety satin finish. They are long-lasting and come in 15 shades.
Price: Rs 1823 (Rs 913 after discount)
7. NYX Professional Makeup Soft Matte Lip Cream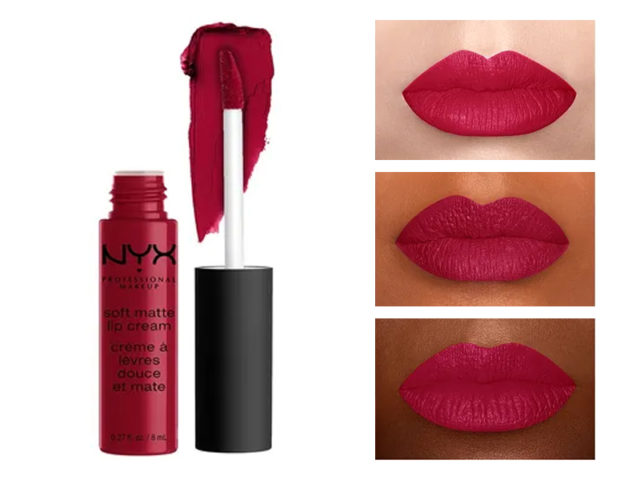 NYX is a brand known for its highly pigmented and creamy range of lipsticks. This lipstick truly sticks to the lips for a long time. They are durable, lightweight and delightfully creamy and have a delightful sweet-scented formula. This lip cream is a matte lipstick lover's dream – light on the lips and heavy on the pigmentation!
Price: Rs 650
8. L'oreal Paris Infallible Pro-Matte Liquid Lipstick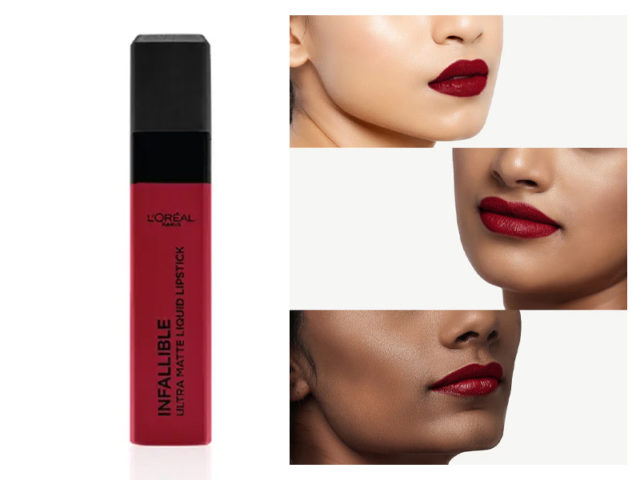 Another brand that is trusted by makeup lovers in India, L'Oreal Paris Infallible Pro-Matte Liquid Lipstick is a 16-hour liquid matte lipstick. Its intense high pigment shades are comfortable, full-coverage and feel light for all-day comfort. It is the perfect lipstick for an office – party look!
Price: 799
9. Kiko Milano Instant Colour Matte Liquid Lip Colour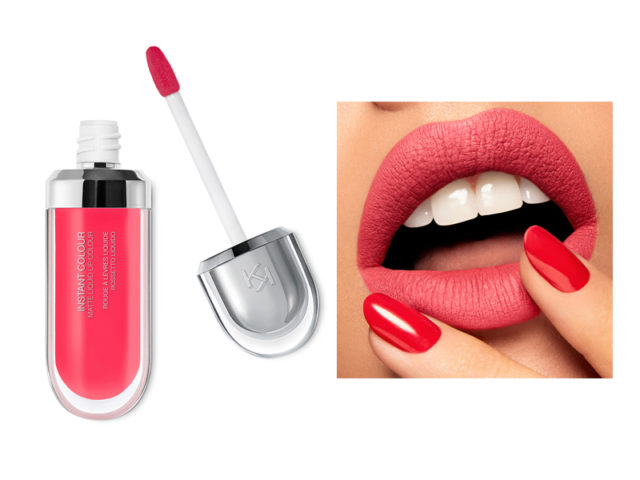 If you want to splurge just a bit, but yet stay within the pocket-friendly limit for a luxury lipstick, let Kiko Milano be your pick! This lipstick is an ultra-matte liquid formula with a fluid, velvety texture and rich pigment. Its formula is enriched with vegetable oils that guarantees a long-lasting feeling of comfort.
Price: Rs 1050
10. Kay Beauty Metallic Lip Highlighter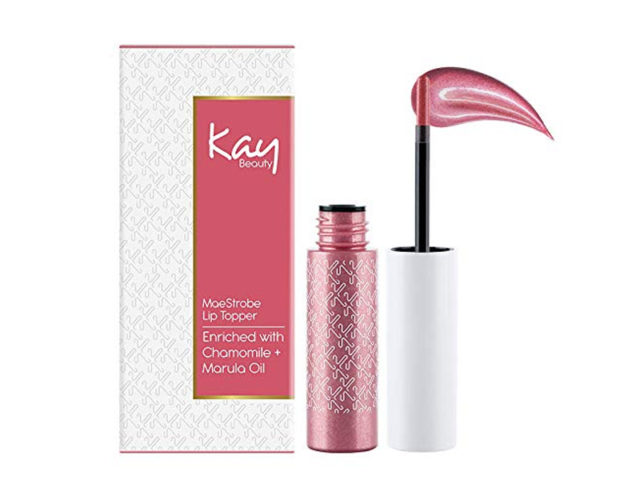 There are many Indian beauty brands that do not disappoint with their products, and Kay Beauty's name is on that list! Although this is not a lipstick as a whole, it can be used perfectly without a base. The unique formula ensures high colour payoff while effortlessly blending like a dream to deliver a sophisticated chrome shimmer. The application feels feathery light on the lips and is comfortable for all-day wear. Kay Beauty has a range of 6 shades that will flatter all Indian skin tones.
Price: Rs 699
How To Prep Your Lips To Apply A Lipstick Perfectly
Applying lipstick or any other makeup product is like working as an artist. It needs to be perfect. Here are a few ways to achieve the perfect pout.
Prep your lips. Scrub out all the dead skin with a lip scrub and apply a generous amount of lip balm. Learn how to DIY your lip scrubs and balms here.
Use a lip liner and line the outsides of your lip. This defines and shapes the lips.
Now apply the lipstick evenly on the lips.
Clean up any stray stains around your lips with a little makeup remover.
How To Make Most Of Your Lipstick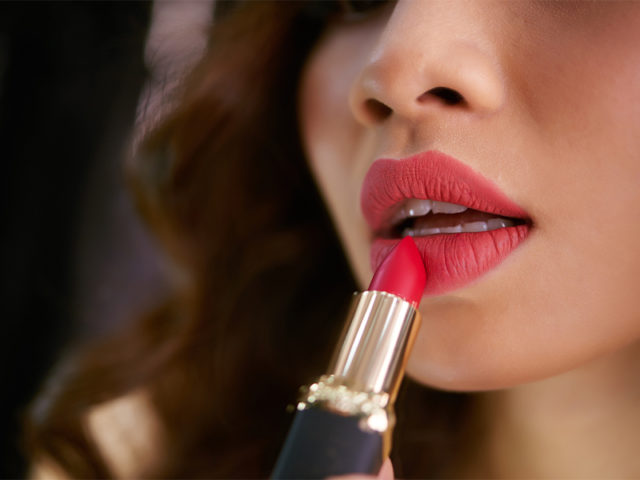 Lipsticks are the perfect makeup product. One swipe and you are ready to rock the party! But how do you make the most out of it? Here are a few tips and tricks you can use.
Exfoliate your lips before any lipstick application.
Use your favourite pink shade as a DIY blush and eye tint.
After applying lipstick, hold a tissue on your lips and brush a little translucent powder. This will make it last longer.
Use a concealer to reshape your lips or create a nude tinge from your already existing lip shades.
Blot your lipstick, this hack makes it last longer.