The new wave of 'vocal for local' has proven to be a boost for Indian entrepreneurs. It has promoted local businesses and given customers the ability and motivation to shop with ease. This rebranded version of 'Made In India' has our support, and every week, TC46 spotlights small businesses and ventures you can champion and support easily through online and offline purchases.
What we absolutely love is that women have come out of the shadows of oblivion, and how! They are making their presence felt everywhere, and have made headway into male-dominated spheres that were once considered to be out of bounds. One such challenge is entrepreneurship.
This week, we're cheering on three women-led small businesses that deserve your attention. Check them out!
Brand: Saukhyam Reusable Pads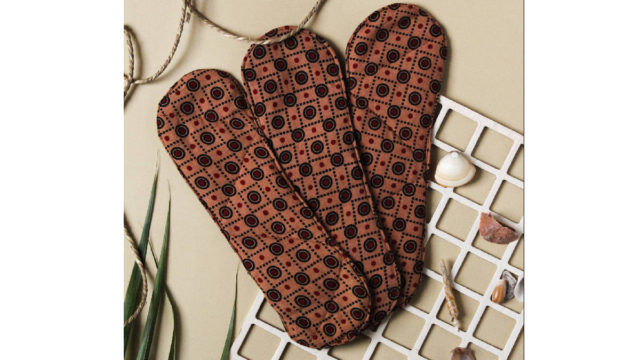 Founder: Sri Mata Amritanandamayi Devi
What The Brand Offers: Reusable sanitary pads
TC46 Loves: The brand specialises in day pads, night pads and pantyliners, available in different sizes for adults and teens. Saukhyam is the world's first team to make reusable menstrual pads from banana fibre and cotton cloth. The materials used in these pads ensure that they are not only sustainable for the environment but are safe for the human body as well. 
The pads are available in the form of starter packs, full cycle, and heavy flow packs. Both day and night pads are enabled with a leak-proof layer to prevent the fear of spillage. Extra inserts that can be worn on the bases for even better protection during times of heavy flow. The sanitary pads are suitable for every menstruator throughout their menstrual cycle.
Price: While a starter pack with 5 pads cost Rs 470, a full cycle pack with 7 pad pieces, a pouch and a wet bag costs Rs 690
Availability: They are mostly available online, although the brand makes efforts to have them available in remote, rural areas through their network of rural resellers.
Brand: Aapro Label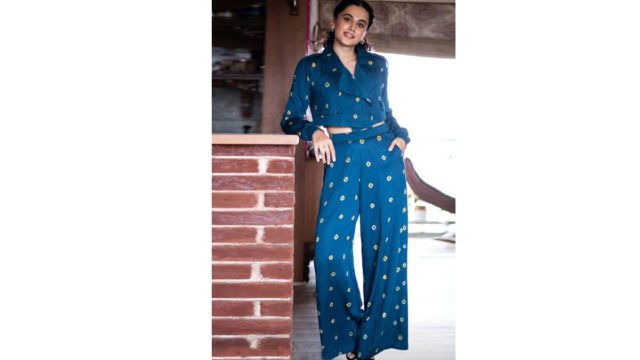 Founders: Vatsala, Arhata & Bhavita Kothari
What The Brand Offers: Contemporary fashion rooted in tradition for men and women
TC46 Loves: The product of the brand draws inspiration from the myriad of traditional designs and motifs that come to life through vibrant colours. Despite being heavily influenced by the traditional fabrics and hues integral to Rajasthan's heritage and culture, the label does not restrict itself solely to traditional outfits. The outfits are a blend of traditional along with an interesting modern twist. 
No wonder, the patterns and fabrics of Bandhej, Leheriya, tie and dye and other traditional designs find their way to contemporary outfits like dresses, jackets, tops, bottoms, co-ord sets, pantsuits, and sarees for women. For men, there are a wide array of shorts and jackets to select from. Not to be restricted to the traditional patterns of Rajasthan, the collections experiment with Odisha's Ikat, and South India's chequered prints, to name a few. There is something for every man and woman who embraces contemporary without overlooking their dynamic Indian roots. Not just fashion, they have also ventured into home decor, offering a wide range of products like cushions, coasters, planters, table linen, and shoe covers.
Price: The prices vary between Rs 900 and Rs 16,000
Availability: The brand is exclusively available online through its website and Instagram
Brand: Sepalika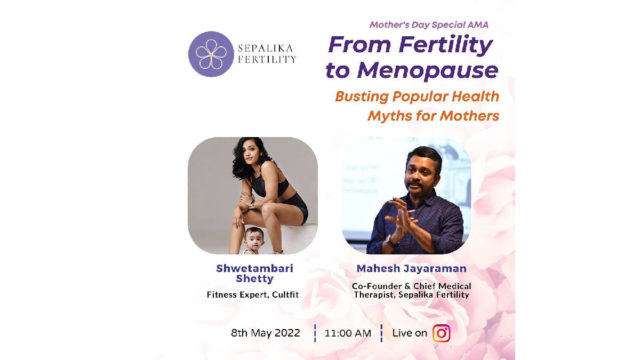 Founder: Sharda Agarwal
What The Brand Offers: Women's hormonal health solutions
TC46 Loves: The brand aims to help women become aware of and use the innate power of the human body to heal itself naturally. The platform also seeks to empower women with the information they have never been exposed to regarding their health and, in the process, get them to overtake the reins of their own health. Sepalika also dreams of becoming India's first natural fertility clinic, helping them to conceive naturally. The brand also offers a range of nutritional supplements for different parts of the body.
Price: Custom pricing
Availability: They are exclusively available online through their website and Facebook
Open up like never before and participate in conversations about beauty, entrepreneurship, mental health, menstrual & sexual health, and more. Desi women, join our community NOW!