The new wave of 'vocal for local' has proven to be a boost for Indian entrepreneurs. It has promoted local businesses and given customers the ability and motivation to shop with ease. This rebranded version of 'Made In India' has our support, and every week, TC46 spotlights small businesses and ventures you can champion and support easily through online and offline purchases.
What we absolutely love is that women have come out of the shadows of oblivion, and how! They are making their presence felt everywhere, and have made headway into male-dominated spheres that were once considered to be out of bounds. One such challenge is entrepreneurship.
This week, we're cheering on three women-led small businesses that deserve your attention. Check them out!
Brand: Reistor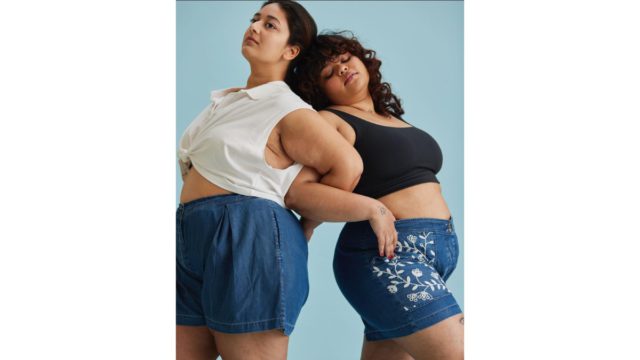 Founder: Mehma Singh
What The Brand Offers: Eco-friendly women's apparel
TC46 Loves: The brand specialises in eco-friendly women's apparel ranging from dresses and jumpsuits to shorts and cover-ups. There is a wide range of styles, silhouettes, colours, and sizes to choose from – all made using eco-friendly fabrics like hemp, tencel and bemberg. The product mix is ideal for women of all ages, shapes and sizes. Especially those who enjoy classic, timeless styles and are interested in conscious, handcrafted fashion. The outfits are perfectly appropriate as work wear as much as they are suitable as home wear, happening partywear, and even for travelling.
Price: On average, the collection is priced between Rs 3,000 and Rs 4,000 while the Tencel shorts are priced at Rs 1,950
Availability: The brand is available online through its website and Instagram. They are also available at offline marketplaces like Jcrew.com and madewell.com in the US and Ogaan, Aza, Paperboat, and Omo in India.
Brand: Coeur By Ankita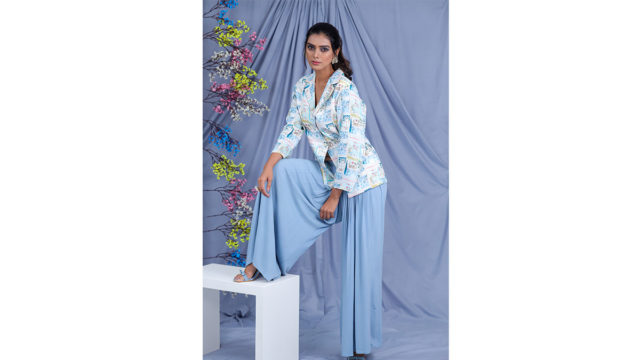 Founder: Ankita Khurana
What The Brand Offers: Fusion wear for women
TC46 Loves: The brand is primarily a pret-based label offering fusion wear for women. The product mix is consciously a little out-of-the-box for them to have a slight extra edge from the clutter around. However, the designs are wearable and yet make their owner stand out. Natural organic wear is crafted from organic fabrics that are naturally dyed, the objective behind it being to make the production completely sustainable with minimum wastage.
The collection is always an interesting blend of silhouettes. The embroidered outfits are light and wearable. What's constant is the premium quality fabric that the brand uses. From their most recent collection, the Mighty Elephant Blazer Set, Tropical Gathered Dress, and Pink Handkerchief Set are designed for festivities and other special occasions. Coeur By Ankita specifically reaches out to women in the age group of 25 to 45, although they are open to custom toddler and teenage wear too.
Price: The collection is priced between Rs 5,000 and Rs 15,000
Availability: The brand is available through their website and is also available at a multi-designer store in Chennai
Brand: Ciceroni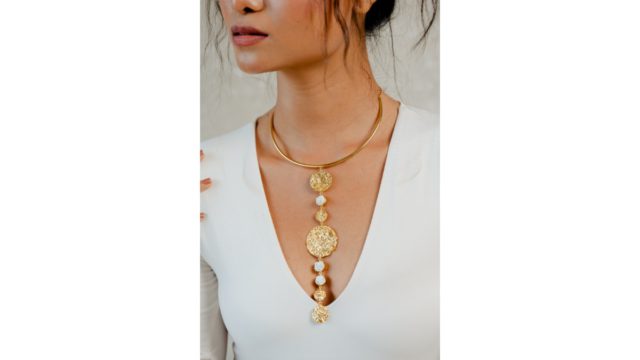 Founder: Neha Sheth
What The Brand Offers: Hyperlocal fashion & lifestyle discovery platform
TC46 Loves: Ciceroni is a hyperlocal fashion & lifestyle discovery platform that guides its customers to interesting places for shopping in the city along with being a curated e-commerce platform. To be more specific, they specialise in apparel for men, women and children, accessories, home decor and skincare from luxury brands from the sustainable space. They have a meticulously organised list of local exhibitions, brands and stores in various cities across India to help its target audience in taking decisions before they actually indulge in a mindful shopping experience.
With 65+ brands on its curated e-commerce platform, the product mix strictly focuses on local brands, crafts and handlooms that are artsy, edgy, eclectic and yet classic at the same time. The outfits are versatile and trans-seasonal, appeal to the sensibilities of aspirational Indians aged between 20 and 55+, and are affordable.
Price: The price falls in the affordable luxury range of Rs 1,000 onwards for jewellery and accessories. The apparel section falls between Rs 3,000 to Rs 20,000 bracket for women, men and kids
Availability: The brand is available through their website
Open up like never before and participate in conversations about beauty, entrepreneurship, mental health, menstrual & sexual health, and more. Desi women, join our community NOW!