The advent of technology has taken down barriers that stop people from starting their own businesses. Unlike in old times, you don't need a large sum of capital, or any sum for that matter, to kickstart your entrepreneurial journey. Paisa lagayega tabhi aur paisa kamaayega is no longer a reality.

The recent coronavirus pandemic showed us that it's not impossible to earn from an online business at home and that too without or without much investment. This opens up gates of opportunities for so many, especially women. If you're a passionate young woman fresh out of college or a stay-at-home mom looking to grow herself and start a business, if you're looking for online business ideas without investment this article is for you.
Here are 10 lucrative and zero-investment business ideas (bas mehnat chahiye) for you to #BeALittleMore smart in generating an active or passive income source.
10 Online Businesses With No Initial Investment
1. Sell A Course Online
You can learn almost anything online thanks to Google and YouTube. The flood of information at our fingertips is incredible, but it can also be overwhelming. Buying a single course from a trusted instructor is usually easier and smarter than putting together scattered material from hundreds of sources and attempting to educate yourself on a topic. It reduces the amount of time spent learning and makes it much more efficient. You can create a course once and then sell it multiple times to generate a passive income.
2. Become A Freelance Writer
Content creation is a time-consuming task for busy business owners. Rather than spending hours composing blog posts, smart firms often hire freelance writers to do the work for them. Starting an online freelance writing business entails picking a niche (or similar niches), becoming an expert in that field, and building an online portfolio to show your writing skills to potential clients. You're ready for your first client once you have a well-rounded portfolio.
Read 10 Steps On How To Start A Successful Scented Candles Business From Home
3. Start Graphic Designing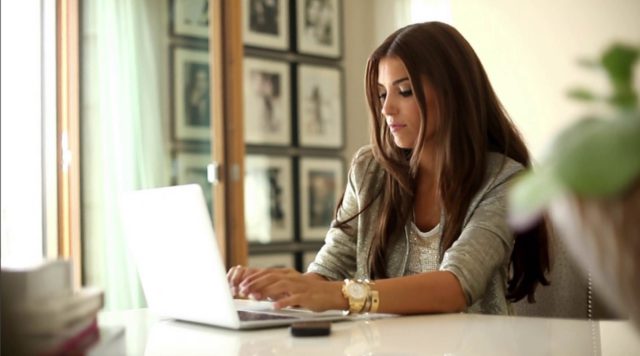 No matter how great a product or service a company sells, it can never reach its full potential without outstanding design. You have an extremely lucrative skill if you have an eye for design and can convert someone else's design idea into reality or have great design ideas of your own. You can start selling this service with help of social media or by using the various freelance sites available out there.
4. Become A Virtual Assistant
This idea is one of the most lucrative ones for online businesses with no investment for women, especially stay-at-home moms. This is because you don't need to have a set time period. You can work as per your own hours of convenience as a lot of other freelance opportunities. A virtual assistant can help entrepreneurs in a number of ways. You get to choose the services you will offer as a virtual assistant, based on your unique skill set and what you enjoy doing. You might also assist business owners with email management, blog authoring, customer service, and a variety of other tasks. There are a plethora of options.
5. Start An Online Dropshipping Store
Dropshipping is similar to selling goods or products in a store, but instead of managing inventory, you have an online storefront. This is one of the top zero investment business ideas for you to try. Simply design a product, ranging from mugs to T-shirts to colouring books, and sell it on a site like Amazon, BigCommerce, or Shopify. When a consumer orders your goods, a wholesaler will send it to them instead of you having to ship or mail it from your home. Some popular dropshipping niches include clothing, jewellery, phone accessories, etc.
Read How To Start A Gifting Business & Tips To Make It Successful
6. Become A Blogpreneur
It is one of the best businesses from home without investment (for low investment) because you can pursue it from the comfort of your own home. The nicest part about it is that it allows you to work at your own pace. To begin a blog, you'll need to begin posting blog posts about whatever interests you. You can write about yoga, food recipes, how you do your finances or any other thing you're passionate about. Starting a blog has a lot of advantages, but you'll have to put in a lot of effort to get people to read it at first. Spread the news about your blog through word of mouth and actively promote it on your social media channels. Once you have a sufficient number of visitors, you will be able to earn a substantial sum of money through sponsors and advertisements.
7. Sell Stock Photos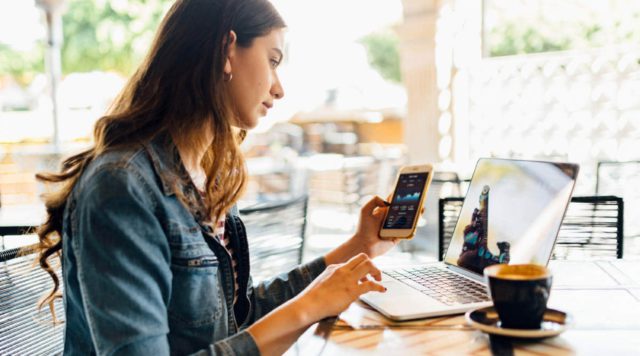 If you enjoy photography, you might want to consider selling stock images on the internet. Companies utilise stock photographs in their advertisements and on their websites. Some of the most prominent stock image sites are Shutterstock and Adobe Stock. Anyone can submit images to both sites, and you are compensated each time your photo is downloaded. Make sure you're publishing the kind of photographs that people genuinely need if you want to make money selling stock photos. Companies are typically seeking images of nature settings, food, people at work, or doing mundane chores like cooking or watching television. These types of photographs are in great demand and can earn you a lot of money.
8. Social Media Influencer 
Social media has evolved into one of the most important platforms for spreading brand awareness to millions of people. You can work as a social media influencer, which has been in high demand for a few years now. Knowledge about makeup, travel, food, fashion and other skills can all help you become an influencer. You'll need to engage in daily interactions with your viewers or followers, as well as submit photos and videos to grow your dedicated audience. Your phone's camera will be your ticket to success. This requires no investment; all you have to do is upload original, value-added information on a regular basis.
9. Online Consulting Services
You can provide online consulting services to your client if you are an expert in any industry. The advice could be in any industry, such as business, relationships, technology or any other domain that catches your fancy. But you must be an expert in your field. The truth is that thanks to technological advancements, you may simply video call and live chat with clients located anywhere in the world. You can start this zero-investment business online if you are competent at providing consultancy guidance. You can start your counselling business from home without investment.
10. Start A YouTube Channel
You don't need a million subscribers to start earning from YouTube. You can now find a YouTube channel on almost any subject, no matter how insane. Starting your own YouTube channel could be the answer if you want to be a digital content creator, although writing may not be your forte. You can start a Patreon, sell merchandise and do sponsored videos to earn income.
Whether you want to offer your talents on content writing websites, use your tech skills to produce blogs, or become an influencer, there are hundreds of online business ideas without investment you can pick up today.
Keep in mind that starting your online business is a lengthy process. You won't start out making thousands or lakhs each month. You may even fail at one venture but don't give up. You need to put in the work consistently to build a quality and reliable business and market yourself appropriately so that you make money online. To establish a tiffin service business, you must first research the market and develop a strategy to attract more clients.
Open up like never before and participate in conversations about beauty, entrepreneurship, mental health, menstrual & sexual health, and more. Desi women, join our community NOW!