Society has been in complete denial about the existence of genders beyond the widely recognised male and female. People belonging to any gender beyond these two are looked down upon, called unbearable names, deprived of their basic rights to live with dignity, and dominated into subjugation. They are forced to live with fear and silenced into oblivion for the way they are born. Society has just derogatory words to describe the letters of the LGBTQIA+ spectrum – hijra, chhakka and a host of others. However, Section 377 of the Indian Penal Code has been a step towards the right direction. It has opened up a universe full of opportunities and possibilities for the pride community.
On this Pride Month (June), here's recognising 11 Indian celebs who have embraced their true sexual identities.
1. Shonali Bose
The openly bisexual movie director is known for films like The Sky is Pink and Margarita with a Straw. In an interview, she had talked about her moment of realisation about her sexual orientation. It occurred when she met a girl named Sheral, her co-participant during an educational program. The storyline of her lesbian-themed movie Margarita with a Straw derived inspiration from her own life in college – times when the concept of queer was still an alien one in India.
Read: India Ke 8 LGBTQIA+ Travel-Friendly Destinations
2. Wendell Rodricks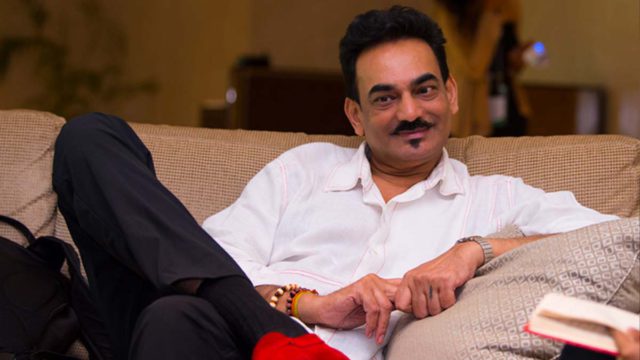 The late fashion designer and author born in a pristine Goan village had come out clean about his sexuality on national television way back in 2002 at the young age of 19. While leaving a mark in the global fashion industry, the Padmi Shree awardee contributed significantly towards the LGBTQIA+ community that he belonged to and represented. He was a leading Indian activist working towards earning the dignity that his community deserves, like all other human beings deemed to be "normal". Wendell, a 2014 Padma Shri awardee, is also recognised for being an indispensable member of the KASHISH Mumbai International Queer Film Festival and for establishing a helpline for his community in 2018. He has also made cameo appearances in Hindi movies like Fashion and Boom.
3. Rituparno Ghosh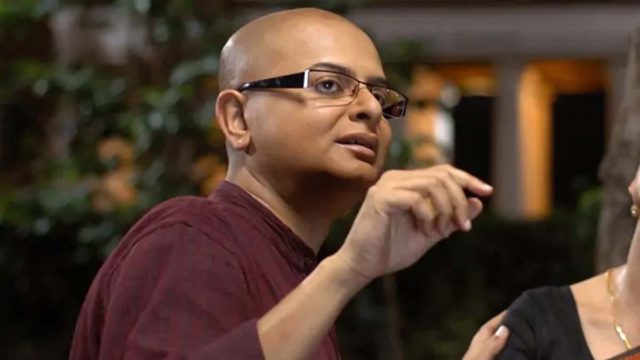 The late veteran filmmaker was comfortable in his own skin, which is why he found the confidence to embrace his "alternative" sexuality in the early 2000s. Being a flagbearer of his own community and a very confident one at that, he did not shy away from portraying same-sex relationships on the big screen. He sashayed around in outfits that were considered to be partially feminine. Having gained a foothold in the Bengali film industry with stellar movies, he made his foray into the world of Bollywood with pathbreaking cinema like Raincoat, Memories in March, and Pather Bali to name a few. No wonder, he is the receiver of 13 National Film Awards.
4. Bobby Darling
Pakhi Sharma, better known as Bobby Darling, was a known face in many a Hindi movie during the 90s. However, her role in Hindi movies had nothing to do with progress in society embracing the LGBTQIA+ community as an integral part of itself. In contrast, it reeked of how it restricted "effeminate men" to no more than being called hijras, reducing them to mere caricatures serving as comic relief for the movie-going audience. Despite being portrayed as nothing more than a laughing stock, she held herself strong and cemented her place in the film industry. But she remained way ahead of her times and led the way for aspiring actors from her community.
Read: 12 Indian LGBTQIA+ Movies That Need To Be On Your Watchlist
5. Saisha Shinde
The celebrity fashion designer Sunil Shinde embraced her reality of being a transwoman, underwent a surgery, and emerged with her newly-reborn avatar Shaisha Shinde. As many of you may already know, she was the designer behind Harnaaz Sandhu's stunning outfits when she was crowned as Miss Universe 2021. Recently, she was one of the contestants at the television reality show Bigg Boss 16, having made her way to the top three.
6. Apurva Asrani
The writer of the acclaimed movie Aligarh finally decided to come out clean about him being a homosexual in May 2021. He talked about normalising LGBTQIA+ families after coming clean. Apurva divulged how he had to pass off his partner of 13 years as his cousin. He was also told to keep the curtains of his house drawn out of the fear of their true identities being discovered. However, having brought their own home, the National Award winning editor now has no qualms about letting neighbours know that they are partners.
7. Sushant Divgikr
One of the most loved faces on Instagram, Sushant has been named Rani Kohenur by his seemingly endless fanbase on the social media platform. The bio on his Insta account proclaims him as Him/Her/The. A leading LGBTQIA+ activist and a mainstream drag queen performer in India, Sushant had been adjudged Mr Gay India 2014. He also made his appearance on Bigg Boss and let his personality shine.
8. Rohit Bal
The ace fashion designer Rohit Bal had openly declared about him being gay. Wearing his heart on his sleeve, he had exclaimed that his heart belonged to his ex-partner Lalit Tehlan, a model, with whom he had been in a relationship for 3 years. Despite the cacophony of society's social commentary on his sexual orientation, he let his work do the talked, dressing international celebs like Uma Thurman, Pamela Anderson, and Cindy Crawfor, among many others. What's more, he is also credited for designing none other than Amitabh Bachchan's outfits for Kaun Banega Crorepati.
9. Manish Malhotra
One of the most celebrated fashion designers in India, he is an eternal favourite among some of the leading female B-town celebs like Kareena Kapoor Khan, Aishwarya Rai Bachchan, Juhi Chawla, Priyanka Chopra Jonas, Rani Mukerji, among many others. The fact that he has managed to seal his place as one of their most chahide designers over decades speaks volumes about his artistry. He has never let society make his sexuality take the centre stage. He has also been a designer for many B'wood movies like DDLJ, Rangeela, Raja Hindustani, K3G, and Kaho Naa Pyaar Hai.
10. Vikram Seth
A noted Indian novelist and poet and a favourite among many bookworms, Vikram rose to success with his travel novel From Heaven Lake. However, he is best known for his critically acclaimed novel A Suitable Boy, which has been adapted into a movie by Mira Nair. His other well-known novels include The Golden Gate, A Suitable Girl, Beastly Tales, Two Lives, among others. Vikram has always let his work shine over his sexual orientation, which he is very comfortable with.
11. Vikas Gupta
Vikas Gupta, a Bigg Boss 16 contestant, came out of the closet as a bisexual on the television reality show. He accused two to his co-contestants of bullying him over his sexual preferences. He explained how he falls in love with a human, irrespective of gender.
Here's raising a toast to all the above-listed Indian celebs who have decided to #BeALittleMore confident in their skin despite all odds. More power to you!
Open up like never before and participate in conversations about beauty, entrepreneurship, mental health, menstrual & sexual health, and more. Desi women, join our community NOW!