As the month of June rolls in, people from the LGBTQIA+ community all across the world are joining hands to make their voices heard and appeal to be accepted the way they are. The month is a celebration of themselves and demanding their place in society haq se. India is not far off from this movement. With pride parades, queer film festivals and get-togethers, Indian cities are bathed in rainbow colours. There has been a marginal change in society's perception of the community, as reflected by the pathbreaking law legalising homosexuality in India. However, we still have a long way to go in our journey of acceptance for them. 
This Pride Month, we want to celebrate pride with you. For all people from the LGBTQIA+ community who are travel enthusiasts, here's a list of 8 Indian cities you can explore aaram se!
8 LGBTQIA+ Travel-Friendly Destinations
1. Mumbai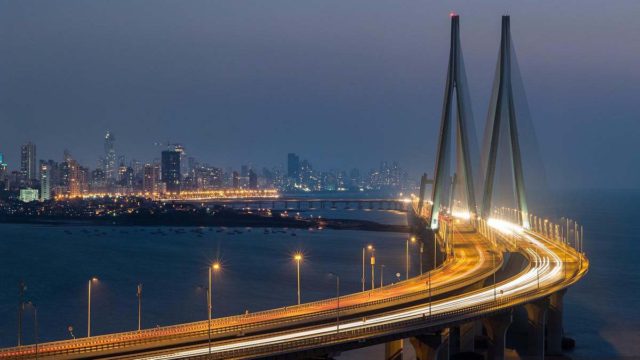 Aamchi Mumbai…the city of dreams. The city that never sleeps. The cultural capital of India. Kitne saare naam ..uff! Mumbai draws visitors from all around the country, as well as from all over the world. It is known as the 'most chilled-out spot' because it has everything for everyone. Some of Mumbai's most romantic locales include Marine Drive, Gateway of India, and Worli Seaface. After spending the day at one of the stunning spots listed above, check off 'nightlife in Mumbai' from your to-do list and relax.
This pride-loving city – where the pride parade has been held yearly since 2005 – provides a slew of queer meetups, bar and cinema evenings, and cultural events for the LGBTQ+ community, including poetry slams, workshops, and comedy nights.
2. Delhi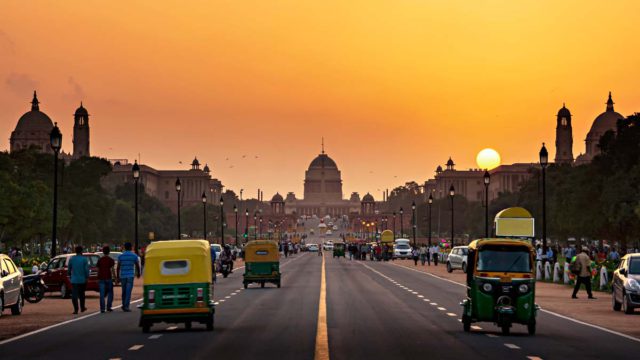 Explore the medieval monuments, tombs, and forts that will transport you back in time. These locations are ideal for romantic escapes from the city's daily grind. Visit the Red Fort, peer into Humayun's tomb, or stretch your neck to admire the Qutub Minar's beauty. Delhi mein sab kuch milta hai, from Mughlai to South Indian to Continental cuisine, as well as art from across India.
Delhi is the epicentre of all political debates in the country and home to a thriving student-led activist group that fights to bring the LGBTQ+ community into the mainstream all year round. In fact, there is a spa in Delhi dedicated solely to the people of this community.
Read: Learn The Alphabets Of LGBTQIA+
3. Goa
Goa features distinctive colourful buildings, lush green fields, and a relaxing languidness in the atmosphere that sets it apart from the rest of the country. Goa's lovely villages are suitable for a leisurely morning stroll or a rambling evening walk. The north of the island is vastly different from the south – the former is a cultural centre with traditional cafes and marketplaces, while the latter is a posh side of the island with 5-star hotels, private beaches, and a mix of white sand and clear blue water.
Goa is frequently referred to as one of the country's most queer-friendly places. Despite its quaintness, the locals' generous hearts more than makeup for it. The numerous gay pubs and eateries here attest to this!
4. Bengaluru
Bengaluru is India's Garden City and Silicon Valley. It is unquestionably one of the country's most progressive cities. Ulsoor Lake, Butterfly Park, Pyramid Valley, and Brigade Road are all popular among both locals and tourists alike. The city has opened its arms to the LGBTQIA+ population to the extent that often cannot be seen in other Indian metropolis thanks to the development of the IT sector. This city's usually LGBTQIA+-friendly work culture makes it a safe sanctuary for anyone seeking help or companionship.
The Goethe-Gender Institut's Bender festival includes workshops, plays, and seminars aimed at raising awareness about the queer community. Also, the drag queen nights conducted regularly at Kitty Ko are one of the most popular events here.
Read: The Ultimate LGBTQIA+ Book List By Indian Authors
5. Kolkata
Kolkata, Eastern India's primary commercial, riverine, cultural, and educational city, is known for making people fall in love with it. This Indian cultural hub happily co-exists with structures and shrines of many faiths. The British had a special affection for this city, as evident from the splendid Gothic structures they left behind. Some of the city's most well-known attractions include the Victoria Memorial, Tagore House, and Park Street.
While same-sex hotel check-ins are widely accepted in Kolkata, queer-friendly organisations such as Rainbow Club Kolkata, Pink Party Kolkata, and Sappho For Equality work to bring this group to the forefront. Amra Odbhuth, a gay-friendly cafe in town, even brings queer and trans voices together under one roof to perform, and celebrate identities and love. 
6. Pune
Pune, also known as the Oxford of the East, is India's newest city in terms of population. It has a vibrant nightlife, fantastic restaurants, and a friendly atmosphere thanks to its large student population. It is one of India's fastest developing cities and is poised to become the country's next IT hub. The nightlife in Pune is unlike anything else you'll find anywhere else. The most popular hangout spots for partygoers include JW Marriott's Miami, One Lounge, High Spirits, Hidden Place, Euriska, the newly launched BlueFROG, and Kiva.
Thousands of students from all across India visit Pune each year to further their education or begin their careers in the city's various institutions and IT firms. Pune is a fantastic place for loving anybody you want to love, irrespective of gender. Thus, it should come as no surprise that it's one of the most queer-friendly places.
7. Chennai
Many museums, galleries, and other institutions can be found in Chennai, which are popular tourist destinations and free for all. For history aficionados, the Government Museum and the National Art Gallery are must-sees. If you're looking for a unique gift for your partner, don't forget to visit Chennai's gold markets, which are among the best in the country. The Madras Place, Madhatter's Tea Garden, Murugan's Idli Shop, and Habanero are just a few of the city's greatest eateries that you must visit if you are visiting Chennai.
The fact that the Tamil Nadu capital organised an event that brought together employers, employees, and activists to discuss the issues faced by the queer community at their workplaces demonstrates that the city is an LGBTQIA+-friendly destination in India.
8. Ladakh
Ladakh, which is bounded by two of the world's most powerful mountain ranges, the Great Himalayas and the Karakoram, is mystical in all areas, from nature, geography, and scenery to the simple cultures it nourishes. Take a romantic walk along the Pangong Lake, gaze away starry-eyed at the Milky Way with your loved one at night, and take a romantic walk along the Khardungla-Pass. DO NOT leave your vehicle at the base of the Magnetic Hill – it will move uphill on its own! Doesn't that describe an ideal vacation?
Purple Dragon, a travel service that pioneered and encouraged LGBT+ travel in India, offers appealing and personalised packages for individuals planning a trip to Ladakh. Leh-Ladakh is a paradise for adventurers and nature enthusiasts. To experience pure happiness, find it.
What are you waiting for? Get packing and plan your next trip. #BeALittleMore open to adventures with these amazing, queer-friendly places on your travel list.
Which place sounded the most intriguing to you? If you could travel anywhere right now, where would you love to go?
Open up like never before and participate in conversations about beauty, entrepreneurship, mental health, menstrual & sexual health, and more. Desi women, join our community NOW!