Open up an Indian YouTube vlogger's channel and you will see at least one Sarojini Nagar haul or shopping guide! If you have heard of Delhi you probably know about the famous Sarojini Nagar Market. Synonymous with affordable fashion, this place can be a haven for you if you are into street shopping. If you live in Delhi you have already visited Sarojini Nagar and shopped to your heart's content. But if not, you absolutely must. No shopaholic ever forgets to visit this market when in Delhi, and for the right reasons! Here are the 10 things you should definitely check out while visiting the Sarojini Nagar market.
Are you tired of boring loungewear? Don't worry, check the best loungewear brands in India to get into your comfort zone.
10 Things You Must Shop From Sarojini Nagar Market
1. Crop Tops & Tops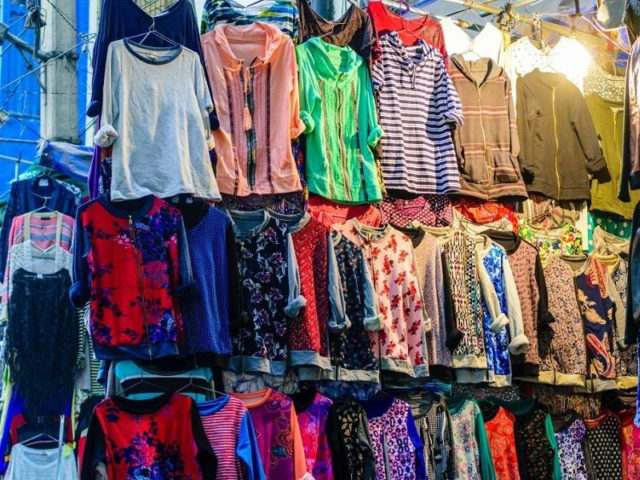 Sarojini Nagar has stuff starting from Rs 10 too and if you have never seen good tops and crop tops at such low prices then Sarojini Nagar will definitely blow your mind. Most shops now have a minimum rate of Rs 100 and you can get dupes of brands like Zara, H&M and Forever 21 at unbeatable prices. 
2. Denim Jackets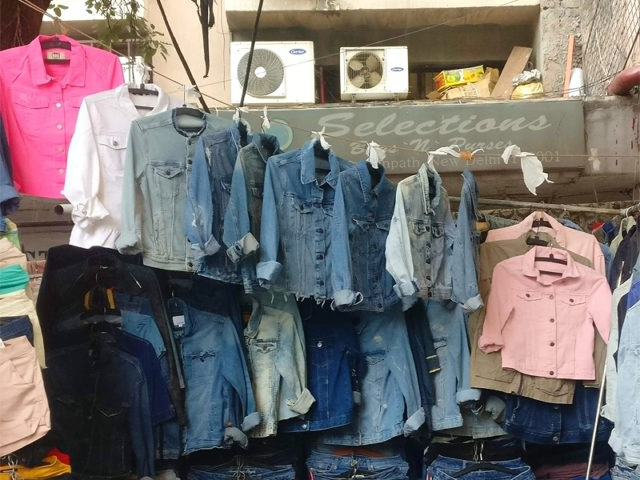 There is a whole lane of shops dedicated to the jacket sections. Here you can get varsity jackets, bomber jackets and denim jackets for unbelievably low prices. As in, Rs 350 for a denim jacket is really affordable. But if you keep your bargaining hat on the vendor might go lower than Rs 350. You can also find jackets starting from Rs 150.
3. Kurtis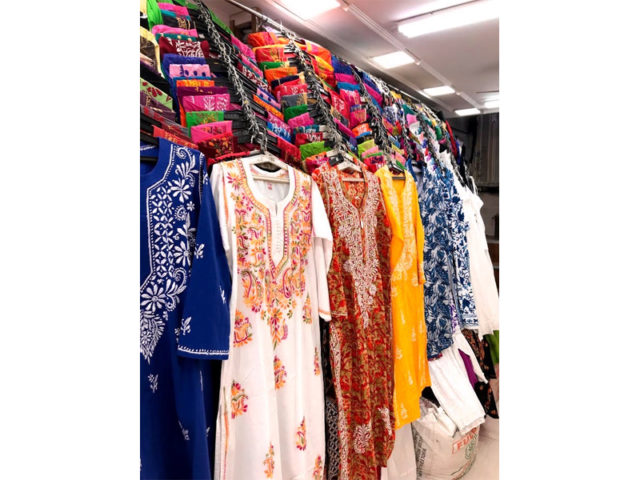 It is not surprising now that kurtis in Sarojini Nagar are at great prices. But the best thing is you can see all the recent styles at great rates. The collection of kurtis here is always updated so trust Sarojini Nagar to have what you have been eyeing.
4. Loungewear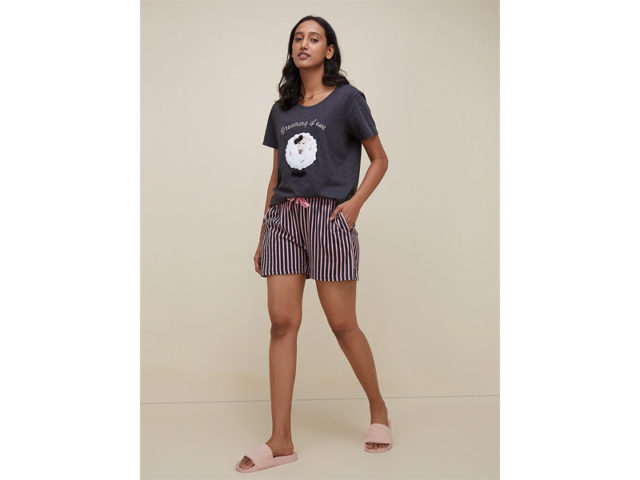 Pyjama sets, nightdresses, t-shirt dresses and much more are available in this market starting from Rs 100. Get ready to see some cute printed stuff that you won't resist buying in the Sarojini Nagar market. There's a shop that specialises in bath robes so soft and fuzzy that you won't be able to resist yourself.
5. Jewellery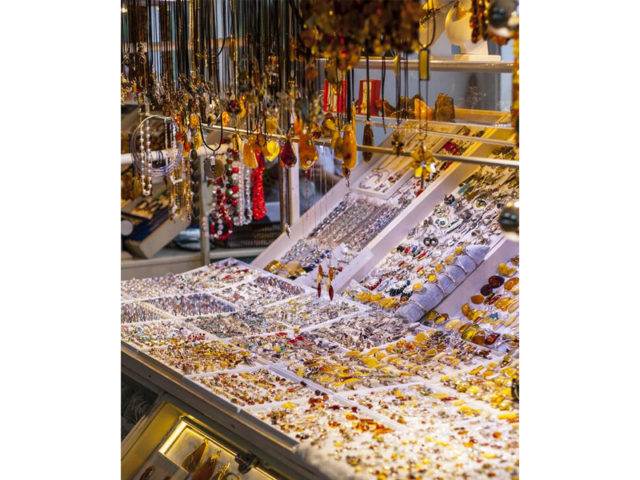 Sarojini Market has all things style and that includes jewellery. You can get anything and everything here when it comes to accessories. Oxidised jewellery here starts from Rs 10 up to Rs 100. You can search the market for great deals on traditional jewellery as well as the Western hoops we all love. 
6. Sunglasses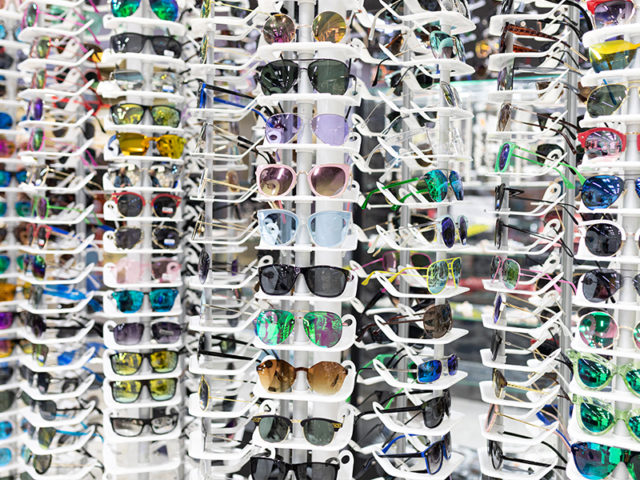 Now that you know this market has anything and everything, you must have guessed that you'd also get sunglasses here. Starting from Rs 50 here you'd get glares of the most trending style. You might have to search a little in the market as most clothes shops have a section for sunglasses but visit enough shops and you'll get it. 
7. Shoes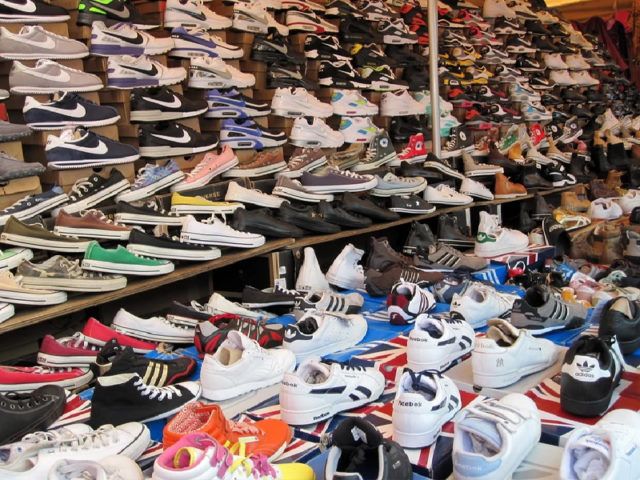 Okay so when it comes to style, shoes from here will help you achieve the whole model off-duty look. High boots, high heels and sneakers, this market has it all. But the only con to this is not everything will be of great quality. So if you are looking for something durable you have to be extremely careful about what you're picking.
8. Bags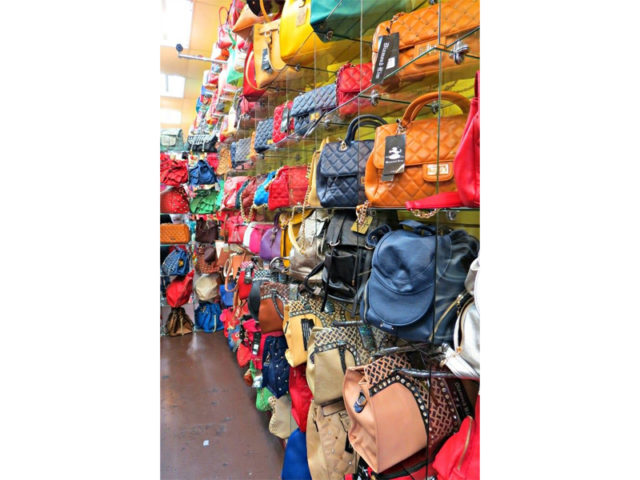 Slings bags are a speciality of Sarojini Market and you'd get them in various styles and colours. While tote bags are a rare find, you can get beautiful ethnic potlis at just Rs 100. Bags here are usually evergreen style and not really trendy, as the market is huge you'll have to search a lot for them.
9. Winter Wear
The sweaters from here are just amazing, quality-wise and style-wise too. You can get them from as low as Rs 100 and style them in great ways. A lot of bloggers have created haul videos on their winter wear so if you don't know what you expect from these shops you can watch them for inspiration.
10. Jeans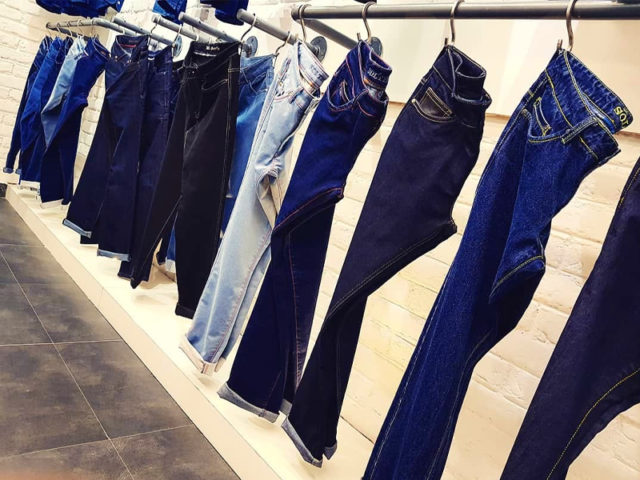 Boyfriend jeans, mom jeans, skinny jeans and any other kind of jeans can be found at this market for Rs 300. The quality of these jeans is great at such a low price point and you can style them in so many ways. Lookout for jeans with floral patterns around the pocket if you want something different.
Now that you know all the nice spots in the market make a note of them and don't forget to check them out and yes, don't forget to bargain too. Happy shopping!