Meenamma from Chennai Express slays in a Kasavu saree in the beautiful song Titli. And while we all think that the golden border saree belongs to all of southern India, it originates in the state of Kerala. And one festival that sees women drape these stunning sarees and celebrate an auspicious occasion is Onam. Kasavu sarees are ones with an off-white colour and golden border that women in Kerala wear on the auspicious occasion of Onam. Onam is celebrated in Kerala because it is believed that King Mahabali's spirit will visit Kerala in the period of those 10 days.
In Kerala, the Onam celebrations are grand with prayers, cultural programs, dance performances and boat races that people enjoy a lot! Gifts are exchanged in order to honour their good relationships with each other. And one such gift that holds a special significance is the Kasavu saree from Kerala.
Kasavu sarees are soft handloom white cloth with gold thread on the borders. They are symbolic of Kerala's tradition and culture and as it is white and light in weight women enjoy wearing it in the scorching climate there. Want to get your hands on a beautiful Kasavu saree? Here are 10 stores in Kochi you should check out.
10 Stores In Kochi To Shop Kasavu Sarees From
1. Kasavu Kada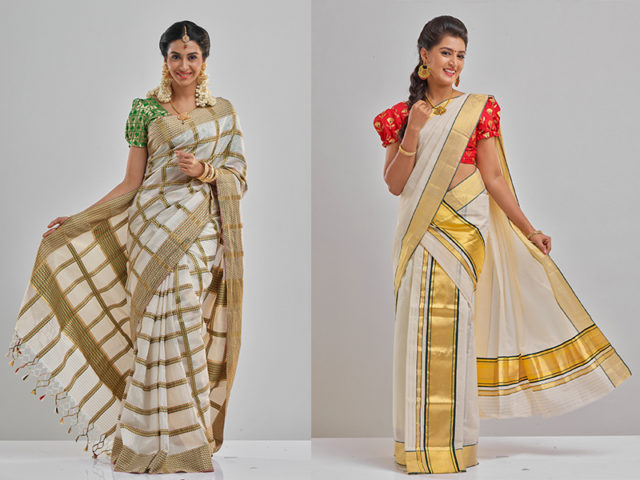 The most famous shop in Kochi, Kasavu Kada has sarees starting from Rs 1,500 to Rs 12,000. The shop also takes custom orders and your saree will be delivered in 30-40 days. When it comes to shopping for occasions that are specific to Kerala, visiting Kasavu Kada located at Church Landing Road will give you the best experience!.
2. Jayalakshmi Silks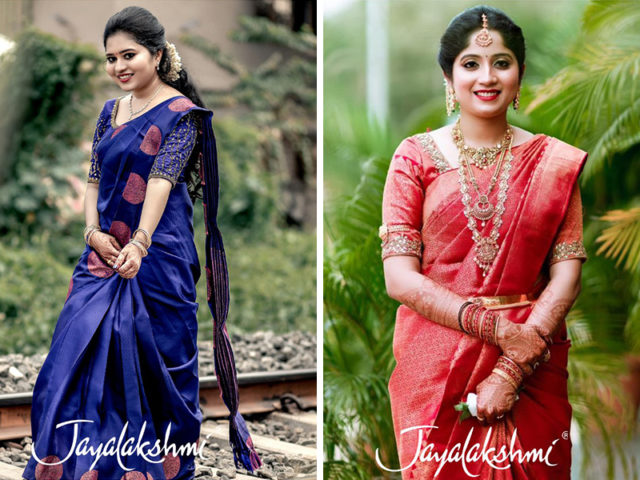 This shop is located at Mahatma Gandhi Road, Kochi. Jayalakshmi Silks is known for the finest quality of fabric that they have, they have got amazing reviews on the same and once people shop from them they always come back.
3. Ramachandran Handloom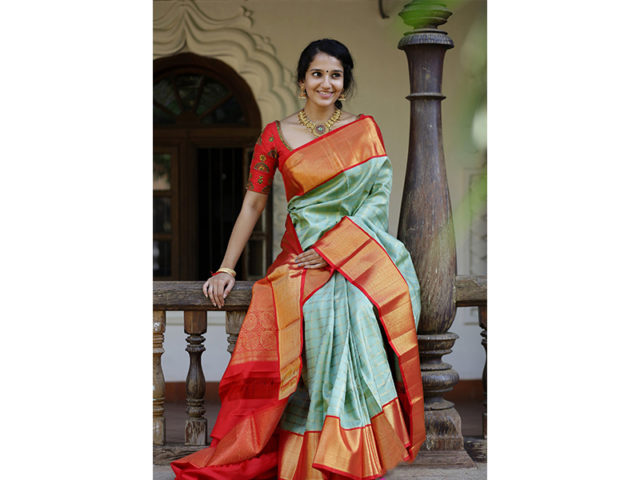 This shop has been around for 18 years now and it specialises in the traditional Kerala clothing set called Mundus. This one is located right across the street from Kasavu Kada at Church Landing Road, Kochi and even though Kasavu Kada is a busy store you can easily find the saree of your dreams.
4. Karal Kada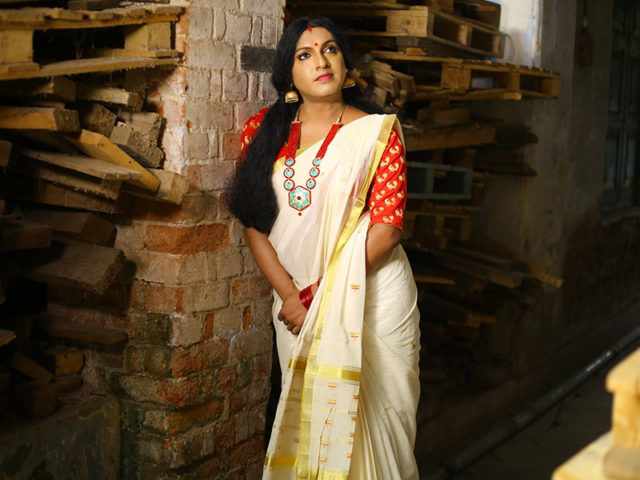 If you're someone who follows traditions and their rules very much you must check out Karal Kada at Mahatma Gandhi Road, Shenoys, Kochi. This shop has always been consistent with its price and quality now that it has been around for five generations i.e around 200 years. The most expensive saree here costs about Rs. 1,80,000. It's a pure gold handloom cotton saree. You can find amazing sarees within your budget as well.
5. Parthas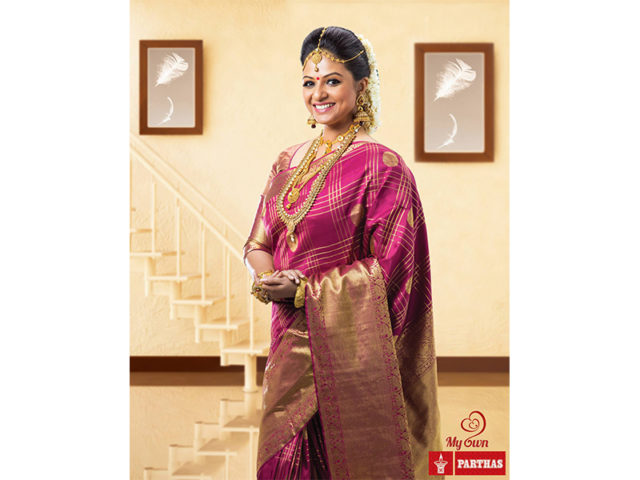 Parthas again is famous for the good quality fabric their sarees are made of and they have three floors packed with it. Yes, you can find here the saree from the oldest of times but they are not so much in touch with the newest trends. Parthas is located at Hospital Road, Kochi and here you can find traditional Kasavu saree starting from Rs 700. Isn't that amazing?
6. Haneev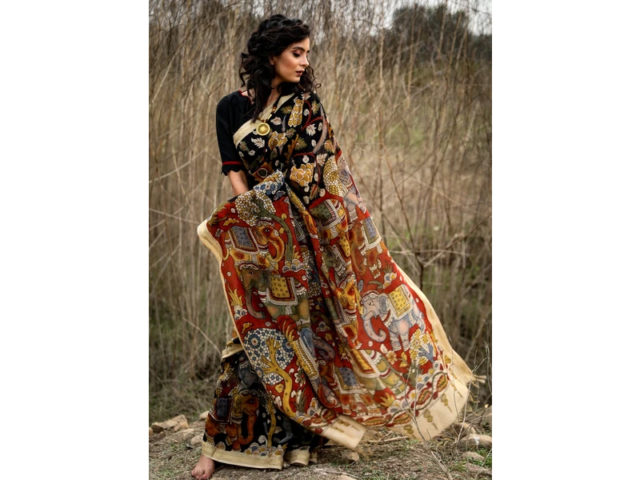 Haneev was established in 1968 and was started in Kerala as an initiative to support local weavers. So this is not only a saree store but you can buy other handwoven things too. Head here to see an amazing collection of handmade pieces from sarees to home products.
7. Kerala Silk Palace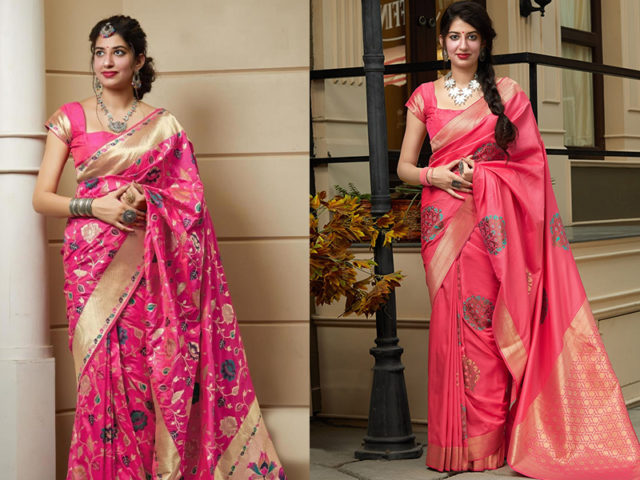 While a Kasavu saree is of great importance on Onam, Keralites also wear silk sarees on other days of the 10-day festival. So if you are looking for a place where you can buy Kasavu as well as other sarees, Kerala Silk Palace located at TM Muhammad Road, Kochi is your place to shop from. They have a beautiful collection of sarees as well as dress pieces, also recognised for their handloom sarees head here to have a nice shopping experience.
8. Thread Clasilks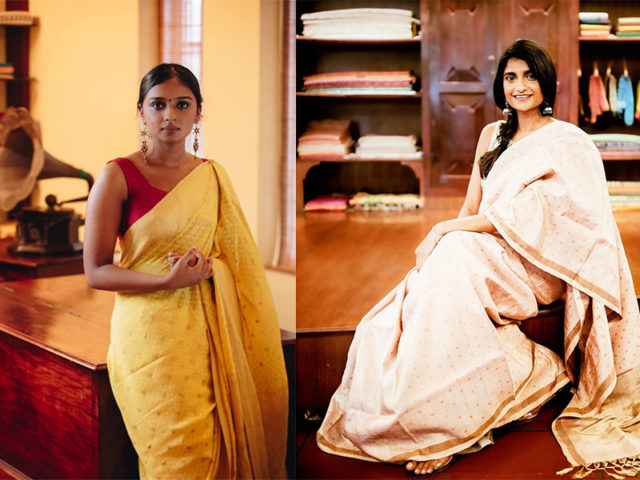 One of the top-rated stores in Panampilly Nagar, Kochi, Thread Clasilks is famous for its unique collection of Kanchipuram, Anavila as well as Banaras silks. Head over now and get your desired saree that too at low costs.
9. Seematti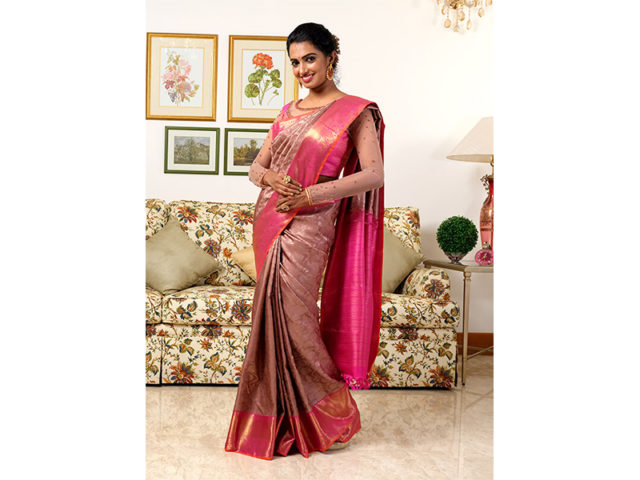 If you are a new bride celebrating your first Onam with your husband and in-laws you must visit Seematti that is located at Mahatma Gandhi Road, Shenoys, Kochi. They have an ever so gorgeous collection of bridal sarees you can choose from. A Kasavu saree with a new bride twist to it sounds like a good idea.
10. Kalyan Silks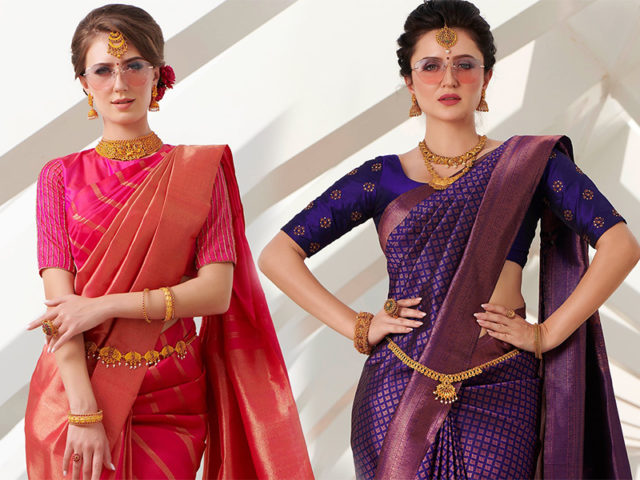 If you have thought of a definite saree it's very much possible that Kalyan Silks has it. Beautiful patterns available in vibrant colours each different from the other is what Kalyan Silks excels at. See for yourself when you visit Kalyan Silks located at New Bus Stand, Hospital Road, Kochi.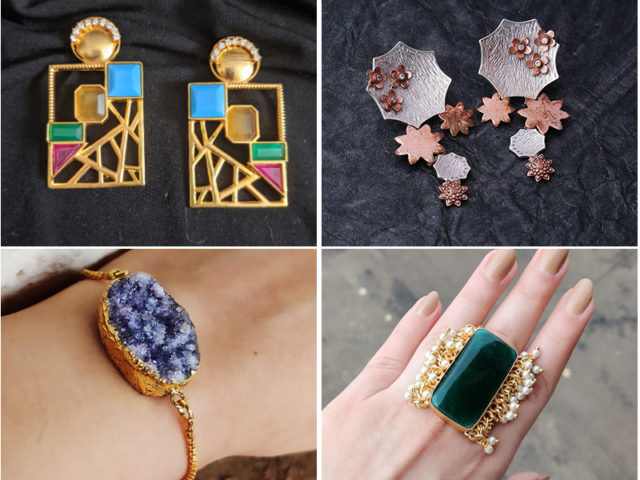 You can pretty much say that Onam is incomplete without a gorgeous Kasavu saree. And while it is of great relevance in Kerala, Keralites who have now settled in other states also enjoy wearing a Kasavu on a special day. If you are planning a trip to Kerala soon, don't forget to visit one of these stores to get your hands on a stunning Kasavu saree. And yes, do let us know in the comments when you find your dream saree!