Noted fashion influencer, Siddhi Karwa, has collaborated with Kalki Fashion on its recently launched millennial bridesmaid collection for the summer wedding season. This is a limited-edition collection inspired to tailor ensembles that can be transitioned into a new de toute beauté ensemble every time a bridesmaid adorns it. However, there is more to Siddhi Karwa than being a fashion content creator-cum-designer. She is also an actor, an advertising professional, and an aspiring interior designer.
In conversation with The Channel 46, Siddhi Karwa talks about her journey as a fashion influencer, advice for those who want to become a digital content creator, her collaboration with Kalki Fashion as a designer, and much more.
1. What is your educational and professional background?
I'm an Advertising Graduate. I've also studied Creative Direction and am now pursuing Interior Design at the University of Arts, London. I started my journey as an actor, both television and theatre, and soon got into blogging for my love for fashion. Just a year ago, I started my own company called Unfurl Studio, which provides creative direction and production services to fashion brands. It also has an interior design and styling vertical under the same.
2. What prompted you to become a content creator? Did you always want to be a content creator?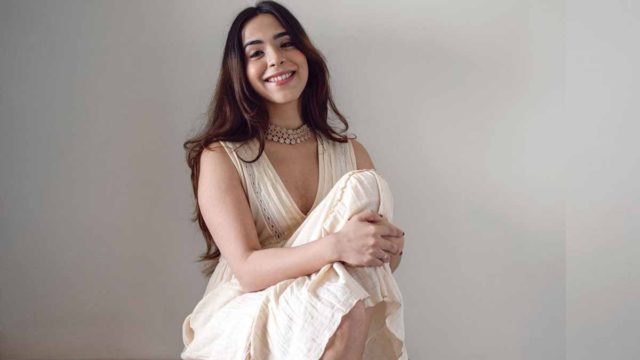 I don't think that was even a career when I became one. My love for the content came from curating and capturing all things aesthetic and presenting it to the world through my creative eye. I loved designing and working on campaigns with different ideas. Since I was an Advertising student, working on brands and producing content keeping in mind the brand language and image came very naturally to me. Of course, in all of this, the main thing is how relatable you are to your audience and I am grateful I could strike that balance. 
3. What was your first milestone and how did you get there?
Every new shift in my career is a milestone for me. For instance, having my house on the cover of Good Homes magazine recently is one of the milestones. My first project as an interior designer was also a big moment for me as it made me realise even more strongly how good a fit I'm in this field.
4. How long did it take you to monetise? What was the turning point?
To be honest, it did take a lot of time to monetise but I never had only one job to rely on ever. When I started, I was also a paid actor. It took me almost 1 year to start monetising my page. The turning point is truly not a particular moment in specific but it happened when I started taking myself seriously, and everyone else did too. It's how I started looking at my job. I realised when it's always going to feel like a hobby, it'll always give returns as a hobby. The day I made it look legit is when audiences started converting and the brands started monetising my efforts. 
5. What kind of marketing strategies work best for your content?
It may sound really cliche but always be your raw self. Every time I unintentionally try to be something else that I'm not, it shows through your work. Content is best served when it's real, raw, and unfiltered.
6. Do you have any tips for an aspiring content creator who wants to enter this space?
Please be ready to give your heart and soul to this, it's not a part-time job. You'll only see results if you've been at it honestly and fully. Anything half-hearted is not going to give you any returns. A lot of people think it's a good side hustle only to realise that it takes all your time. You have to be up and about in front of that camera even on the days you don't feel like it. So only pursue it if you're fully going to commit to it.
7. Are there any online/offline courses you would recommend before entering this space?
Depends on person to person. Some people could really use some tips and motivation, and creators who could inspire them or guide them to move ahead. Some could just have a calling for it from within in which case they just have to explore what works best for them and whatnot.
8. What are some investments (monetary or otherwise) one should be ready to make when entering the influencer/content creator space?
Each person needs to invest in their technical support for sure. It could be in the form of your team, ie, your photographer/manager/editor, etc. Or if you are your own team, your investment could be the products that you create content around, be it fashion, beauty, home, or lifestyle. If you're a travel creator, you may have to start by sponsoring trips for yourself to curate the content you need. Investments are completely subjective to the creator, whatever one feels comfortable with. There are no limits in this field. It's all about what audience one is catering to.
9. Could you share some details and experiences about your recent collaboration with Kalki Fashion?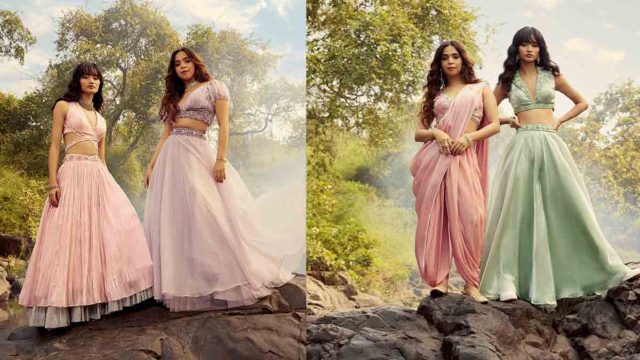 Co-designing and launching this capsule collection with Kalki was a dream. I've been working as a creator with them for a year now and to see it flourish into such a beautiful brand relationship makes me feel nothing short of ecstatic. It was a 6-month process where we did rounds of designing, trials, shooting the campaign, planning the launch, etc. It was surreal to see the love everyone showed for the collection and I'm truly humbled by the experience.
Open up like never before and participate in conversations about beauty, entrepreneurship, mental health, menstrual & sexual health, and more. Desi women, join our community NOW!