The skincare industry is regularly churning out products based on the market. From clean beauty products with transparent ingredient lists to organic skincare with natural ingredients, we have seen it all. And each one has their own preferred products that suit their skin well, it might not suit yours. But in the skincare industry, brands often push their products through influencers for promotions. And the viewers are more likely to question them. This is why we have brought in a few women to give us their honest reviews and unbiased opinions on the skincare brands that they are obsessed with. 
#NoFilter #NotSponsored. Check it out
1. Tvakh's Review By Yasna Sehgal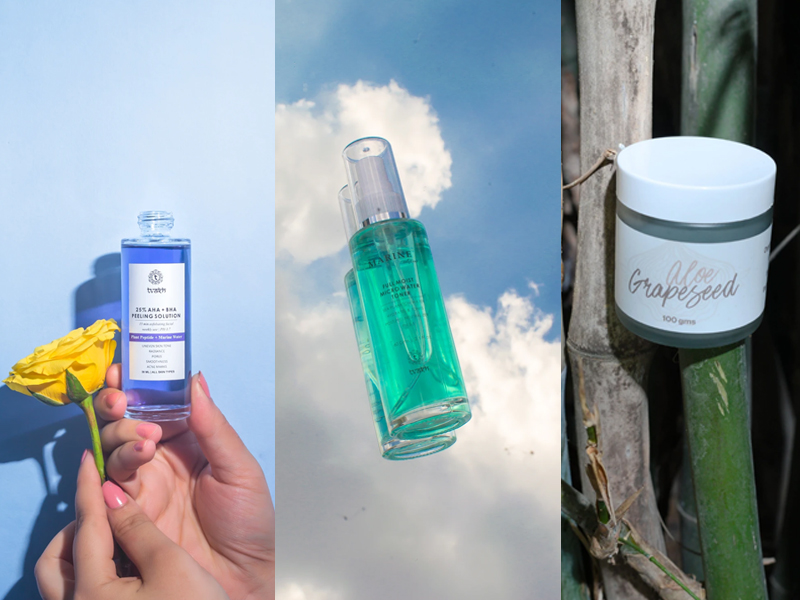 Your Favourite Products By The Brand:
25% AHA + 1% BHA 10-Min Facial Peel: All of their products are really good. I have used their AHA BHA peeling solution. It's been almost a year of me using their peel. It is excellent as an 8-10 minutes mini facial done once a week. 
Full Moist Microwater Toner-Post Peel Neutraliser- Brightening Glass Skin Effect: I later use the toner which neutralises the skin pH perfectly. 
Skin Brightening Massage Peel- Aloe Vera & Grapeseed: The aloe gel is a gentle facial massaging gel.
I can say that these products are my favourite and I am proud to have found a made-in-India, cruelty-free and vegan brand!
Price: Definitely, value for money
Rating: 5/5 
2. Juicy Chemistry's Review By Karishma Roye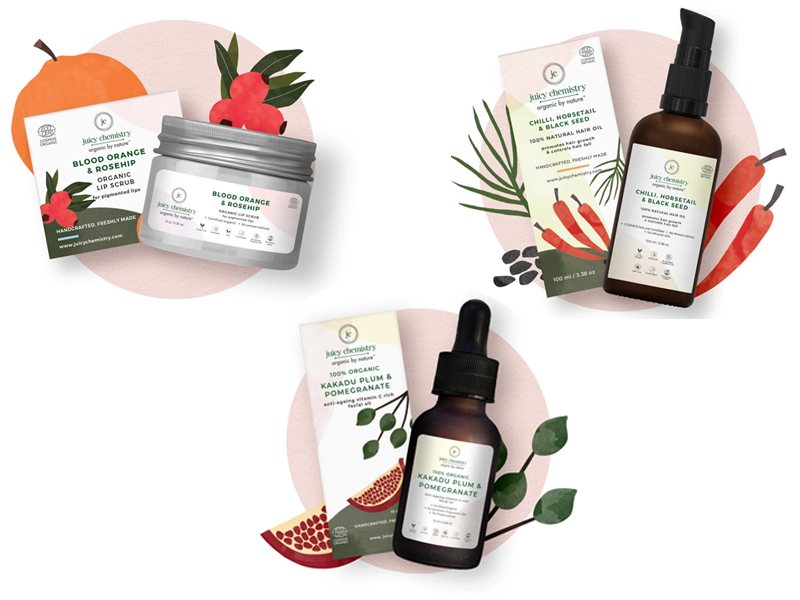 Your Favourite Products By The Brand:
Blood Orange & Rosehip Lip Scrub: The sugar-based lip scrub is very gentle on the lips (no micro-tears), smells amazing, and leaves your lips feeling and looking hydrated instantly. After using the lip scrub, I find no need to use a lip balm over the next 2-3 days. I leave it on for 5-7 minutes during my shower before washing it off. I apply it twice a week.
Kakadu Plum & Pomegranate Face Oil: Face oils have recently become my thing and it's the last step in my daily night-time skincare routine. But they can break you out easily because of course, they're heavier than serums. I found this one to be lightweight. It gets easily absorbed into the skin and over time, has reduced the appearance of acne scars. You just need 2-3 drops; warm it up between your hands and pat it on your skin.
Chilli Horsetail & Black Seed Hair Oil: I use this once or twice a week, applying it to the scalp and roots 2 hours before I go in for a shower. I can't say much about the hair growth as it's only been a little over a month since I started using the oil, but it certainly has reduced hair fall and breakage.
Price: Mid-to-high priced
Rating: 4/5 
3. Neutrogena's Review By Srushti Pathak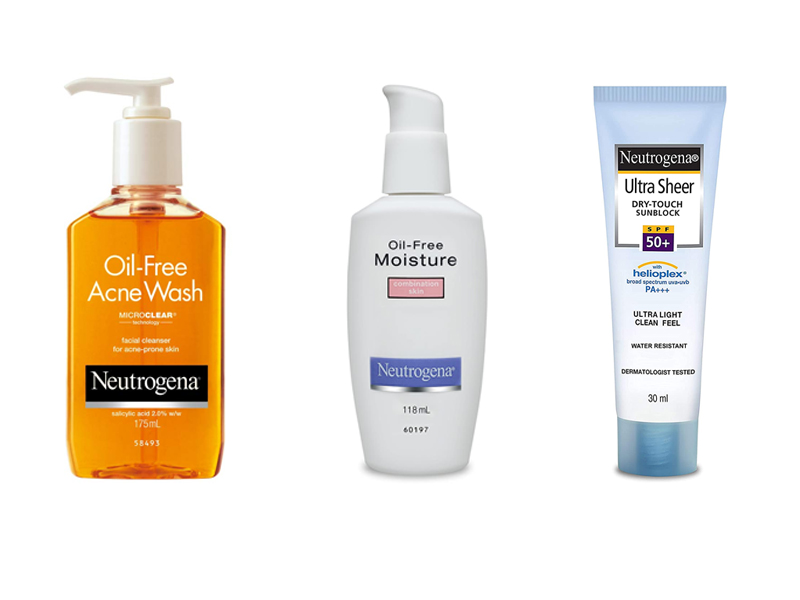 Your Favourite Products By The Brand:
Neutrogena Oil-Free Acne Wash For Acne Prone Skin With Salicylic Acid: For someone with combination skin that can spontaneously spurt pimples, this face wash is perfectly balanced. It doesn't dry out my skin but provides thorough cleansing. I use tiny 2 pumps to wash my face and neck in the shower. It is gentle enough to be used every day.
Neutrogena Oil-Free Moisture Combination Skin Moisturiser: This lightweight moisturiser is specially formulated for combination skin. It gives me the right level of hydration that lasts all day long and is easily absorbed. The key to applying this is post toner, in upwards circular motions. I use this regularly and have only seen great results.
Neutrogena Ultra Sheer Dry-Touch Sunblock SPF 50+ Sunscreen: Hands down the best sunscreen for my skin! It dries quickly and does the work. The sunblock is a non-sticky kind and super lightweight. I can usually go for up to 4 hours without the need for reapplying. Also, it is mildly fragrant, making it a must-have product.
Price: Mid-to-high priced
Rating: 4/5 
Getting skincare products right especially when you have sensitive skin is really tricky. Tons of reviews, products and ingredients are floating around and you don't know which product should you actually buy. Buy natural and organic beauty products from trusted brands at the Red Dot Shop. Comment below what's your favourite skincare product!
Tip: Check out homemade toner for all skin types here and make your skin glow like the sun.
*Please note, all opinions are of the individuals alone and none of the recommendations are sponsored or paid for in any way.