Dost. The word holds so much meaning. From our play school to college to work, our lives are filled with people that make those places special. Friends make our lives so full of life and laughter.
They're there to help you through tough times, to tease you, and make fun of you in good times. Through thick and thin, they're the constant when everything else changes.
True friendship is rare to find, so it only makes sense to cherish it. Therefore, every year, people all around the world celebrate this beautiful bond as International Friendship Day. It is generally observed on 30th July. Although in India, Friendship Day is celebrated on the first Sunday of August.
Friendship Day History
The International Friendship Day is a celebration of the beautiful bond of friendship. Friendship Day history can be traced back to Paraguay in 1958. The memorable day was started by the founder of Hallmark Cards – Joyce Hall in 1930. This truly remarkable event is a testament to his creative genius and his commitment to creating special moments for others. He proposed the idea of a day to be devoted to honouring friendships and celebrating the relationship between people, establishing Friendship Day significance.
30th July was officially named as the International Friendship Day in the 65th UN session in 2011.
7 Friendship Day Celebration Ideas To Make The Day Special
Here are 7 celebration ideas for the day you can take inspiration from to celebrate this beautiful day with your beloved friends:
1. Make DIY Friendship Bracelets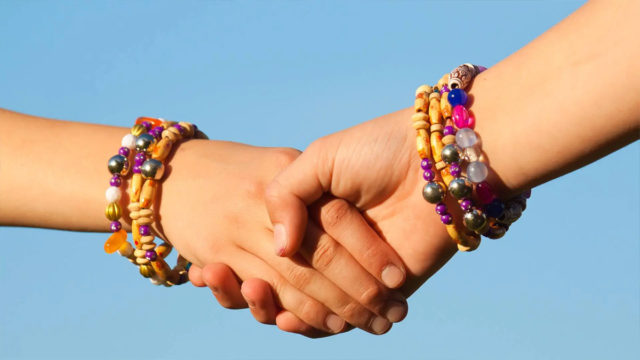 If you and your BFFs don't already have a friendship bracelet, now is the time to start making and wearing them! They make a great way to show your connection to each other and make it even more special. Make a day out of it, grab cute supplies from the art store, and craft them at home. No matter how the bracelets turn out, you're sure to have tons of fun.
2. Have A Spa Day
Relaxing at the spa is a great way to spend some quality time with your best friend. Taking a break is something that everyone deserves. Working hard all week long is tiring and you deserve to be rewarded with a break. From sore soles to tight muscles in your neck, pampering is a must!
3. Cafe Hop
Are you and your friends a big foodie gang? Here's an amazing idea. What's a better combination than good food and company? Go from one cafe to another and try new places you've wanted to! Click blurry and funny pictures. Take silly videos and make reels. Why stop at one? Go to as many as you can. You can also try street food stalls instead of cafes.
4. Adventure Games
If you're looking for something different to do on the day off, we've got just the thing – an activity-based outing with like-minded friends. There are plenty of fun activities to enjoy with your best friends, like laser tag, paintball, rock climbing, and arcade gaming. These activities are sure to be a blast, and they'll help build a strong friendship.
Let's reminisce about school days and all the fun we had playing sports. Shooting some colors and completing missions will bring back your competitive spirit. Plus, it's a great way to get hungry and satisfy your cravings! The indoor gaming arena provides a convenient way to visit this place at any time of year. They'll provide you with the proper safety gear before you enter the battle ground.
5. Netflix & Chill
Not an outgoing group? Would you rather stay in and order pizza? Then why not? Put on your favourite movies and web series, and binge watch all day. One fun thing you can do is put the movie on mute and do funny dubbing. Laugh and cry your hearts out with your man-pasand actors on screen. It will surely make for a memorable day.
6. Dedicate A Social Media Post
Collect some photos of you and your friends and share a collage on social media platforms like Facebook or Instagram. This can be a fun way to remember all of the great times you've shared together and the many reasons why you dote on your friends so much. You can show your appreciation by sharing the photos with the world (or your online social network).
7. Start A Tradition
If you don't already have a tradition with your friend for Friendship Day, you might want to consider starting one. You don't need to come up with anything super creative; you can just start a tradition of going to one of your house's and cooking together or going to a small restaurant and eating lunch every year. You can have a picnic with a group of your friends. Maybe it's the night you all finally get together to go out dancing, no excuses.
Here are some other activities that you can do:
Go to the beach
Plan a dinner party
Take a day trip
Go shopping
Bake at home
Send them flowers
Friendship Day hai toh gift toh banta hai. But getting a Friendship Day gift can be a tough task. Even when you've known the other person for years, you're not sure what to get them. Everyone feels the same way. That's why we've put together a list of Friendship Day gifts that you can make for literally any friend.
5 Friendship Day Gift Ideas To Make Your Friend Feel Special
Here are 5 friendship day gift ideas that you can take a cue from:
1. Personalised Coffee Mug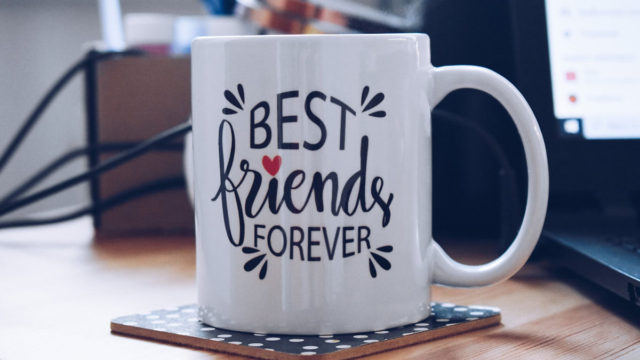 Your Friendship Day gifts for best friend should be something special that will be remembered by your friend for a long time. There are some trendy personalised best friend gifts available on the market these days, including classic coffee mug as a great choice for your friend. It's a great way to remind your friend of you every morning. Want to personalise this gift further? Think Friendship Day card ideas and write down a sweet note for your dear friend.
2. Dosti Memory Book
Looking for some great gift ideas for your best friend? Why not consider making a book together? Your best friend who has been with you through all your ups and downs deserves something special on Friendship Day. A memory book filled with beautiful photos and heartfelt messages will be a very special gift for a friend.
3. Sweet Hamper
Chocolate is a popular choice for everyone. You must have at least one friend who is crazy about chocolates. Isn't it your duty as a friend to give your dear friend a delicious best friend gift on Friendship Day? Buy a different assortment of sweets and give them a hug with this sweet hamper. Explore innovative Friendship Day card ideas to personalise the gift.
4. Self-Care Knicknacks
Everyone loves pampering themselves. Create a basket full of face masks, moisturiser and creams to remind your friend to take care of themselves. You can customise this Friendship Day gift as per your friend's preferences and your budget. A great idea is to turn this into a day and spend time indoors with music and food.
5. Accessories
We live in an age of accessories. It's necessary to pair your outfit with chains and rings to make a statement. You can buy a simple ring or a friendship necklace to give to your friend. They're definitely going to love it.
The day is all about cherishing and loving your friends. So, #BeALittleMore while selecting Friendship Day gifts for best friend and remind them how much they mean to you.
Open up like never before and participate in conversations about beauty, entrepreneurship, mental health, menstrual & sexual health, and more. Desi women, join our community NOW!