You must have heard a stream of myths about veganism, that it's not healthy, lacks protein or that vegans are always tired. The fact is, a vegan diet can give you everything your body needs in delicious ways. Indians have an extraordinary collection of vegan food we have been consuming for centuries. So on World Vegan Day, TC46 brings you 30 must-try vegan desi recipes for you to feast on!
30 Yummy Vegan Recipes To Satiate Your Every Craving
1. Vegan Pancakes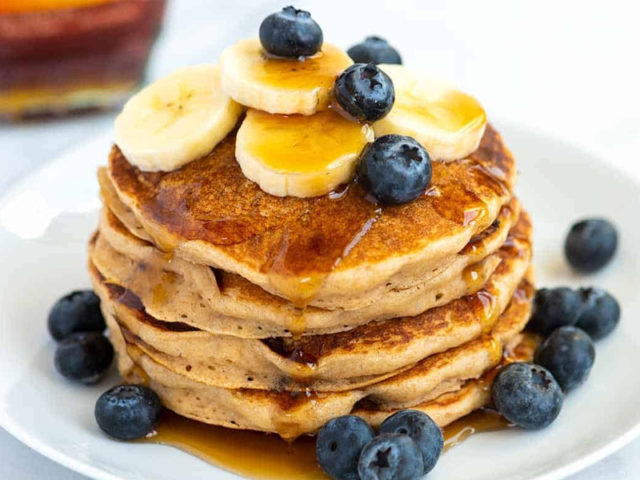 Pancakes are the quintessential breakfast food. You can enjoy fluffy, yummy vegan pancakes with this recipe.
Preparation Time: 10 minutes
Cooking Time: 3 minutes (per pancake)
Ingredients:
125 gms plain flour
2 tablespoon sugar
1 tablespoon baking powder
½ tablespoon salt
240 ml of non-dairy milk (almond milk, soy milk, oat milk)
1 teaspoon vanilla
Maple syrup or honey (to serve)
Method:
Take a medium-sized bowl and sieve all the dry ingredients into it, one by one
Slowly pour the milk and vanilla into the batter while continuously whisking to make a smooth batter
Let it rest for 5 minutes
Heat a non-stick pan over medium heat. Pour about ½ cup batter onto the pan
Look for bubbles on the top of the pancake, then flip it
Cook the pancake evenly till it is golden on both sides
Drizzle with maple syrup or honey and enjoy!
2. Rice Sevai Upma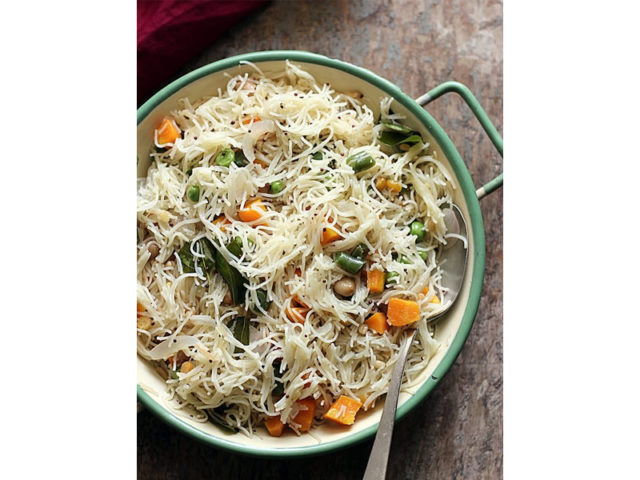 This is a wonderfully smooth, soft, and delicious breakfast option. With the tempting aromas of lemon, coconut, roasted peanuts, and green chilies, it's definitely worth a try.
Cooking Time: 30 minutes
Ingredients:
A packet of rice sevai
4 cups of water
1 teaspoon mustard seeds (rai)
1 or 2 chopped green chillies
½ inch finely chopped ginger
1 medium onion (finely chopped)
5 to 8 curry leaves (kadipatta)
Tip: Curry leaves are a life saver beyond just a food ingredient. Here are some quick tips on using curry leaves for hair.
12 to 15 cashews  (halved)
1 cup of chopped coriander leaves (dhaniya)
1 small to medium lime or lemon (sliced or diced) to be served with the upma
Salt as required
2 tablespoons oil
Method:
Boil the rice sevai in a pan. Once done, drain the water and keep the sevai aside.
In a different pan, heat 2 tablespoons of oil. It could be coconut, sesame or olive oil. Fry the cashew nuts first till golden. Then add the mustard seeds. Then fry the onion till they are pink.
Add the ginger, chilli and curry leaves after this. You can also add some other vegetables to this such as tomatoes or capsicum.
Add salt to the mix.
Squeeze lemon juice on top and serve.
Read Here: 20 quick & healthy breakfast ideas for working women!
3. Vegan Yoghurt (Dahi)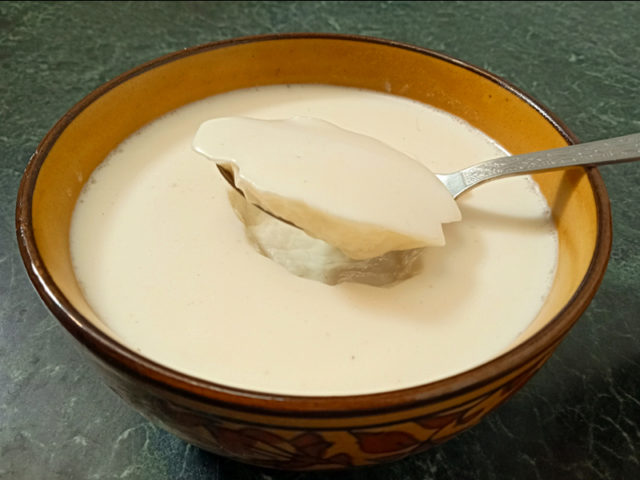 If vegans don't consume animal milk, can they have yogurt? Yes, they can! Vegan yoghurt will allow you to enjoy it without including animal-derived products in your meal.
Preparation Time: 1 day 6 hours
Cooking Time: 2 minutes
Ingredients:
414 ml of full-fat coconut milk
2 vegan-friendly probiotic capsules (available online)
Method:
Shake the coconut milk well and then empty it in a bowl.
Open the probiotic capsules and add the powder to the milk and mix with a wooden spoon. Avoid a metal spoon as it may react with the probiotics and affect the quality of the yoghurt.
Cover the mixture with a cheesecloth (or soft muslin cloth) and let it rest for a day in a warm place.
That's it! The yogurt will set during that time. For a thicker consistency, refrigerate it for 4-6 hours.
4. Falafel Vegan Style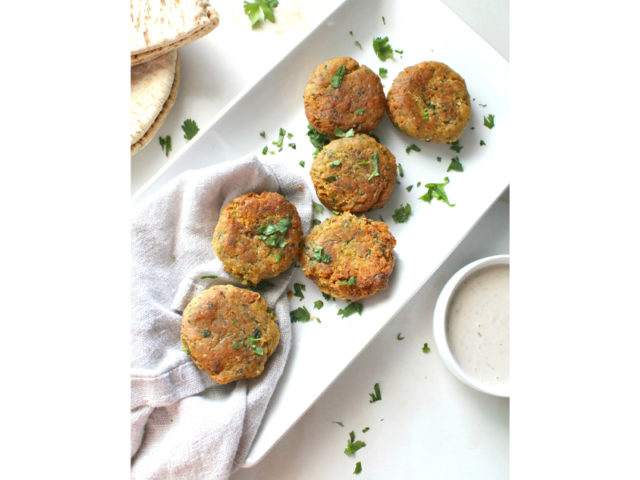 This is a middle-eastern delicacy, much like the kebab in India. Falafel (vegan) is healthy and makes for a filling and nutritious breakfast.
Preparation Time: 15 minutes
Cooking Time: 30 minutes
Ingredients:
180 g raw chickpeas (soaked overnight)
2 cloves of garlic
½ onion (chopped)
15 gms parsley (chopped)
15 gms coriander
1 teaspoon cumin powder (jeera)
1 teaspoon salt
½ teaspoon baking soda
½ teaspoon ground black pepper
2 tablespoon plain flour
Method:
Drain the water from the soaked chickpeas and mix it with all the ingredients.
Blitz them well in a mixer. Transfer to a bowl and rest in the fridge for 1 hour.
Take them out and shape them into small disks.
Bake in a preheated oven (200 degrees C) on a lined tray for 30 minutes. Flip halfway for even cooking. You can also fry them.
Serve them with vegan yoghurt or chutney, and pita bread.
5. Homemade Almond Butter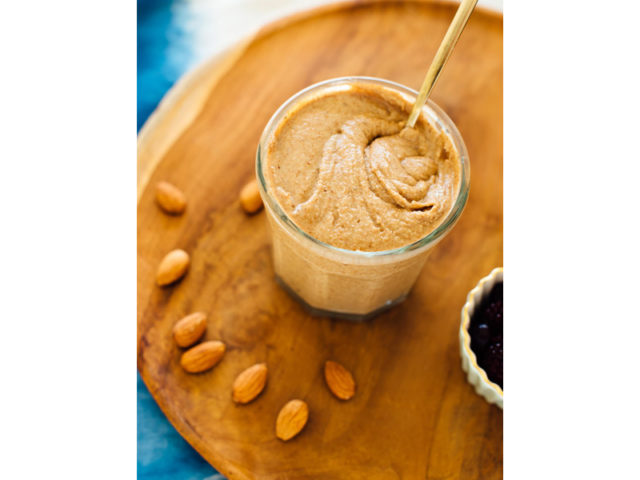 We all remember our mothers insisting on eating soaked almonds in the morning during exams as they helped in improving memory and cognition. If you want to make this a delicious habit, you can make almond butter and enjoy all the health benefits of almonds every day. While almond butter has a slightly higher fat content than peanut butter, they're packed with Vitamin E. Vitamin E is crucial for healthy skin and hair. Here's a quick recipe on how to make almond butter at home.
Ingredients:
2 cups of raw almonds
Water
Method:
Soak the raw almonds in 4 cups of water overnight.
Rinse the almonds and spread them on a large tray and put them in the oven on the lowest temperature with warm air circulation.
Blend the almonds in a food processor for 10-15 minutes until smooth.
Optionally, add a pinch of salt or sweetener based on your preferences and store in the refrigerator for up to 1 month.
Buy It Here: Gourmet nut butters made with locally sourced produce at TC46's e-commerce shopping destination, Red Dot Shop!
6. Smoothie Bowl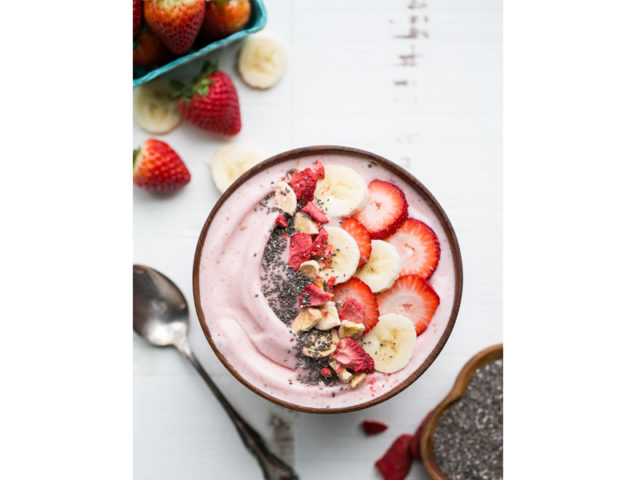 When we think about eating more nutrition-dense foods to impact our health and build immunity. The most important consideration is the variety of colours on our plate (or bowl). Every pigment and colour in fruit, vegetables and grains has a certain range of unique plant nutrients, which impacts our health in a powerful way! The brighter the pigment, the more intense the impact. Think berries, dark greens, black beans, red rice and more. Try this delicious and easy recipe now!
Ingredients:
1 ripe banana
1/4cup soaked cashews
1 cup frozen fruit (mango/berries/pineapple/seasonal fruit)
5 dates (khajoor)
Ice
Method:
Blend all ingredients together.
Add chopped fruit, nuts, granola as toppings to create a cold dessert or breakfast that is phytonutrients rich!
7. Black Channa Patties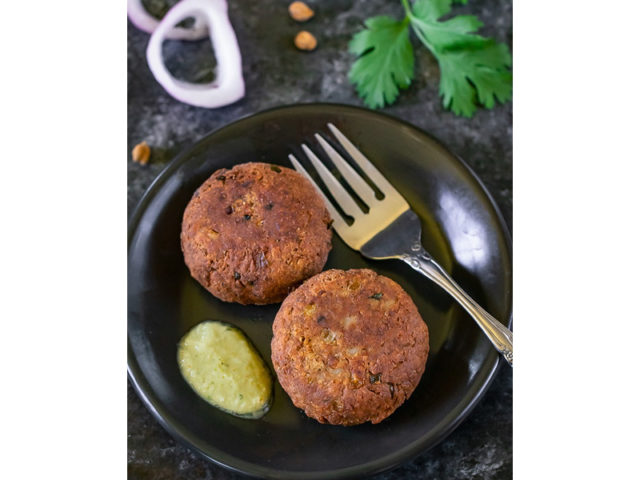 The easiest way to get your meals to be more satiating, fibre dense and mineral-rich, is to add beans! Beans are great for bone health, heart health and gut health and perfect for diabetics and PCOD. An interesting way to eat more beans is to make these patties that are great for sandwiches, rolls and in a salad!
Ingredients:
2 cups of boiled black channa
2 medium-sized onions
2 amlas de-seeded
4-5 green chillies
A big handful of cilantro (dhaniya)
3 tablespoons of sesame seeds
2 tablespoons of roasted cumin powder (jeera)
Salt
2 tablespoons of cold-pressed oil (or olive oil)
Method:
Mix and grind to form a coarse paste.
Make large patties and bake in the oven at 180*C for 15-20 mins.
And enjoy!
8. Makai Ka Shorba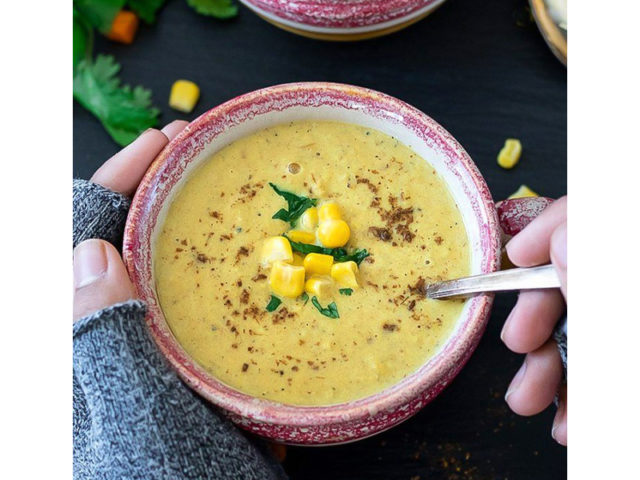 Makai ka shorba is a light soup made of corn (makai). Apart from being gluten-free and vegan, this shorba can also be made by championing a single vegetable to make a carrot soup or cabbage soup.
Preparation Time: 20 minutes
Cooking Time: 20 minutes
Ingredients:
300 gms makai with cob
1 tablespoon oil
1 bay leaf (tejpatta)
¼ cup sliced green onions
¼ teaspoon ginger-garlic paste
1 cup veg stock
¼ teaspoon coriander powder (dhaniya)
¼ teaspoon red chilli powder
¼ teaspoon cumin powder (jeera)
1 tablespoon chopped coriander leaves
Salt, as required
Method:
Steam or pressure cook 1 medium makai cob for 2-3 whistles in 1.5 cups of water. If using sweet corn, you can simply steam it instead of using a pressure cooker.
When the cob cools down, carefully remove the corn kernels as you'll be needing a cup of makai.
Add ¾ cup of this corn to a blender and grind to a smooth paste. If required while grinding add 2-3 teaspoons of water. Keep the remaining corn for the shorba.
In a kadhai, heat 1 teaspoon of vegetable oil and drop in the tejpatta. Next, add ¼ cup of the spring onion whites and fry it for a minute. Then, add the ginger-garlic paste and sauté till the raw aroma goes away.
Now add the corn paste and fry it for about 1.5 minutes. Add the 3 cups of veg stock here. If you don't have veg stock, you can even use normal water.
Add the jeera powder, dhaniya powder and chilli powder at this stage. Stir and mix these spices with the shorba. Season with salt as required.
Stir well and let it simmer for about 7-8 minutes without a lid on. Remember to keep the shorba simmered till it comes to a boil.
Before serving, add the remaining of the spring onions and corn into the shorba and give one final mix. Garnish with some dhaniya leaves and serve your makai ka shorba hot!
Read Here: 30 lip-smacking vegetarian recipes to satiate all your taste buds!
9. Jhalmuri/Churumuri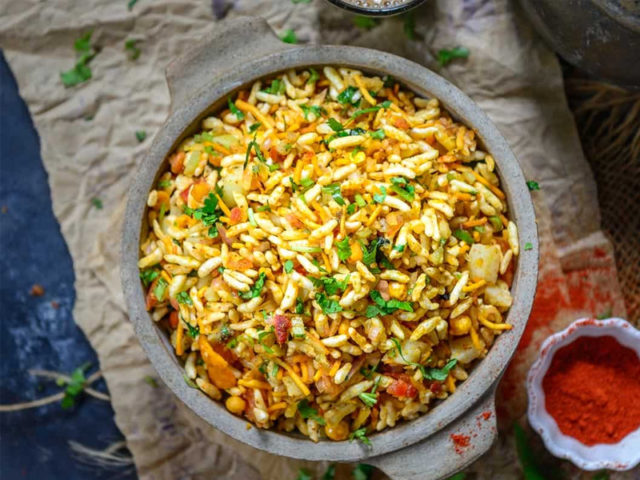 Kids, adults and elders, this recipe is a favourite among all age groups. It's easy to make and requires minimum effort. This recipe is different from your regular bhel and doesn't need imli or green chutney.
Preparation Time: 5 minutes
Cooking Time: 10 minutes
Ingredients:
2 cup churumuri/puffed rice/murmura
2 tablespoons coconut oil
½ teaspoon Kashmiri red chilli powder
¼ teaspoon salt
2 tablespoons fried peanuts
½ onion, finely chopped
½ tomato, finely chopped
2 tablespoons carrot, grated
2 tablespoons coriander (dhaniya), finely chopped
2 tablespoons lemon juice
2 tablespoons sev, fine
Method:
Dry roast the churumuri on low flame until it turns crisp.
In a large mixing bowl, mix together churumuri, coconut oil, chilli powder, salt and fried peanuts.
Mix well making sure the spices are coated well with churumuri.
Now add onion, tomato, carrot, coriander and lemon juice.
Mix roughly and make sure the churumuri doesn't turn soggy.
Top it off with sev and coriander.
You can add grated raw mango to further enhance the tangy taste.
10. Homemade Peanut Butter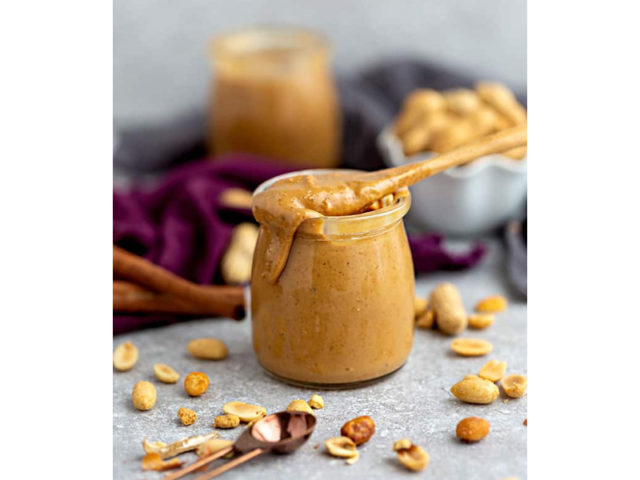 Peanut butter is easily available online or at every store. But most of them have oil, sugar and are filled with sodium that the delicious taste of peanuts are lost in them. Peanut butter that is high in fibre and healthy fats is especially suited for athletes. Filled with protein and potassium it can help lower the risk of high blood pressure and heart disease. And learning how to make peanut butter at home is effortless too.
Ingredients:
Raw peanuts
½ – 1 teaspoon salt
1 – 2 tablespoon peanut oil
1 – 2 tablespoon sweetener (optional)
Method:
In a baking sheet roast the shelled peanuts for about 10 minutes.
Transfer the warm nuts to a food processor and blend them for 2 minutes.
If you want to make chunky peanut butter, set aside half the peanuts.
Blend the rest of the peanut butter for another 3 minutes until thick.
Add salt and sweetener to the mix and blend them until smooth.
Add in the chunky peanuts set aside for one last spin in the processor before transferring all of them into a jar for storage.
If you're considering how to make peanut butter that is creamier, add a little extra peanut oil while blending to make the butter smoother.
11. Baked Whole Grain Mathri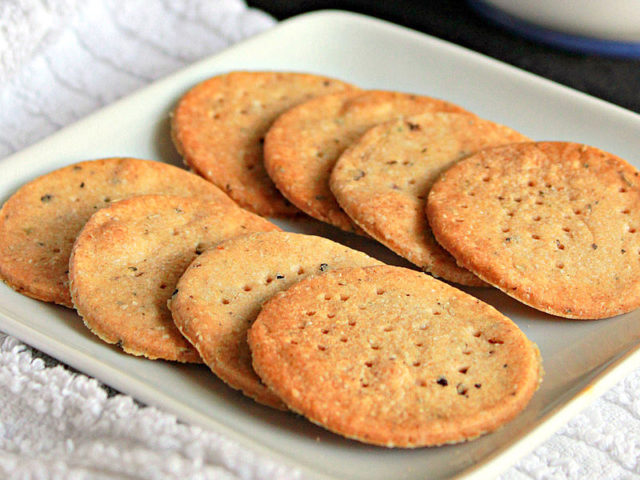 This is a very non-traditional approach to Mathri, but a nutritious and guilt-free one! The Mathri recipe can be used for the monsoon!
Ingredients:
2 cups of moringa leaves washed (shahjan)
1-1.5 cups of chopped methi greens
1 cup of whole wheat flour
3/4 cup of besan or chickpea flour
4-5 tablespoons of cold-pressed coconut oil
2 tablespoons of sesame seeds
2 tablespoons of flaxseed powder (alsi)
1 teaspoon of baking powder
1 teaspoon of baking soda
Fennel seeds (saunf)
Kalonji seeds
Cumin seeds (jeera)
Asafoetida (hing)
Red chilly powder
Turmeric powder (haldi)
Dry ginger powder
Dry mango powder (amchur)
Salt to taste
Method:
Mix the above in a stiff dough, with a bit of water.
Preheat the oven to 200*C.
Make small balls and flatten them slightly.
Bake for 15 mins. Turn the Mathris and bake for another 10.
Let them cool to crisp up.
12. Corn Chaat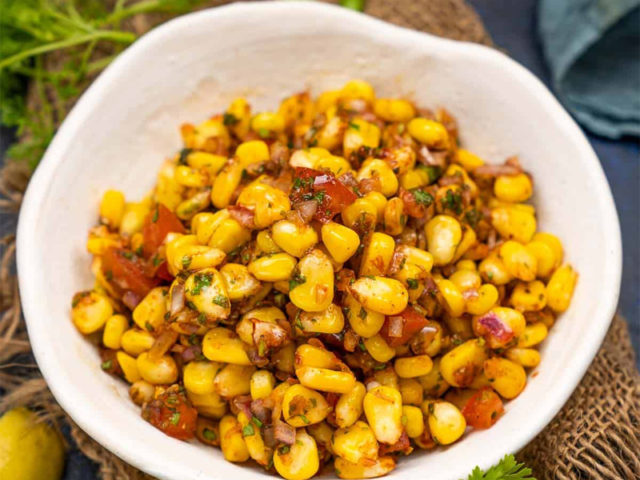 For those who can't get enough of delicious corn in this chilly weather, here's a street special recipe that you simply can't resist.
Preparation Time: 10 minutes
Cooking Time: 10 minutes
Ingredients:
2 cups of corn, boiled with salt
½ cup of onion, finely chopped
1 teaspoon green chilli, finely chopped
¼ cup of tomato, finely chopped
½ teaspoon chaat masala
½ teaspoon black salt
½ teaspoon red chilli powder
1 tablespoon lemon juice
2 teaspoon tamarind (imli) chutney
2 teaspoon coriander mint (dhaniya-pudina) chutney
2 tablespoons fresh coriander (dhaniya), chopped
Method:
Mix all the ingredients in a bowl and toss.
You can alter the taste by adjusting the amount of the various chutneys.
13. Cashew Butter Recipe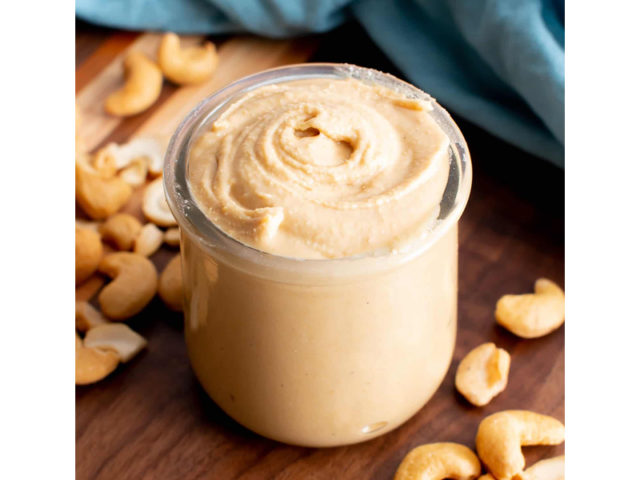 Cashew butter is the best nut butter to have on a keto diet and is healthy for the heart. They are mineral powerhouses loaded with magnesium, copper, and phosphorus. Cashew butter is difficult to find at stores but so simple to make at home. It's also a fantastic option for digestion since it's one of the easiest-to-tolerate nuts of all.
Ingredients:
Method:
Blend the cashews in a food processor until smooth. You can use either raw or roast them beforehand.
Read Here: An easy guide will have you making your own delicious homemade nut butter in no time.
14. Kothimbir Vadi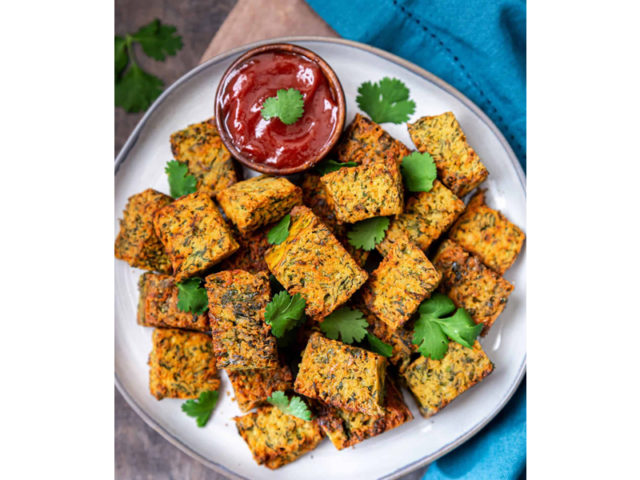 If you are looking for a healthy vegan snack that's tasty, then try these coriander fritters. Dhaniya helps improve digestion and lower cholesterol.
Preparation Time: 10 minutes
Cooking Time: 15 minutes
Ingredients:
¼ cup of powdered oats
2 tablespoons soya flour
¾ cup of gram flour (besan)
1 cup of chopped fresh coriander (dhaniya)
¼ teaspoon finely chopped green chilli
¼ teaspoon finely grated ginger
¼ teaspoon coriander (dhaniya) powder
¼ teaspoon cumin powder (jeera)
½ teaspoon red chilli powder
Salt, to taste
1 teaspoon water
2½ tablespoon water (or as needed)
Method:
Put the oats in a grinder to make flour.
In a bowl add besan/gram flour, soya flour to the oats flour and mix.
Next, add the spices – coriander powder, cumin powder, red chilli powder, ginger and green chilli.
Now add fresh chopped coriander and mix well.
Adding water as needed, make a soft, non-sticky dough.
In a pressure cooker, add water, place the stand on which the steaming basket is going to be placed.
Roll the entire dough into cylindrical shape about 1 and a half-inch in diameter, 6 inches in length.
Place this roll over a sieve or steaming basket with holes.
Heat the water and as it begins to steam, place the steaming basket inside.
Cover and steam for 10 to 12 minutes.
Turn off the heat, take out the basket and allow it to cool slightly.
Cut the roll by making half an inch thick discs.
15. Veggie Besan Chilla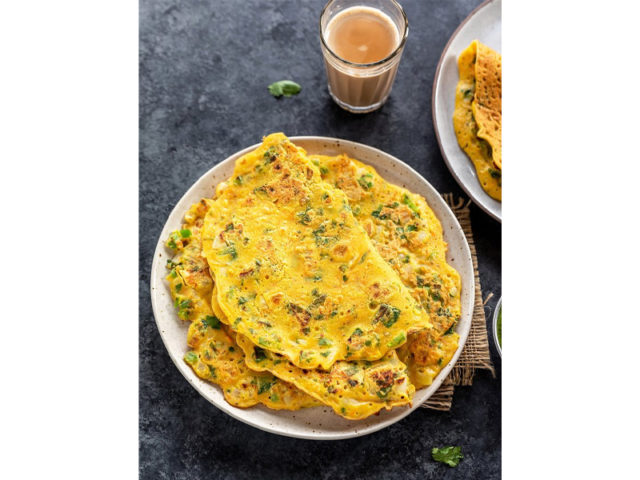 A simple besan chilla, upgraded to be immune boosting and nutrition-rich, in this simple recipe. This recipe is good for 3-4 servings. You can eat this directly after your workout and put all the required nutrients to your body.
Ingredients:
1 carrot
1 onion
1/5th of a small yellow pumpkin (you can use vegetables as per your choice)
2 teaspoons of kalonji
2 teaspoons of jeera
1 teaspoon of red chilli powder
½ teaspoon of turmeric (haldi)
2 tablespoons of sesame seeds
1 teaspoon of cooking soda
Salt
1 ½ cups of besan
Water
Coconut or olive oil
Method:
Start with grated vegetables. Mix well.
Add all the spices next and add cooking soda.
Take besan and mix it with the vegetables and spices.
Next, add water to the dough and mix well. Make sure the mixture is not very thin.
Take small amounts of the mixture and spread it on a hot pan.
Put a spoonful of oil over the chilla and let it cook.
Flip it when brown and let the other side cook.
Enjoy with chutney or pickle.
16. Coconut Butter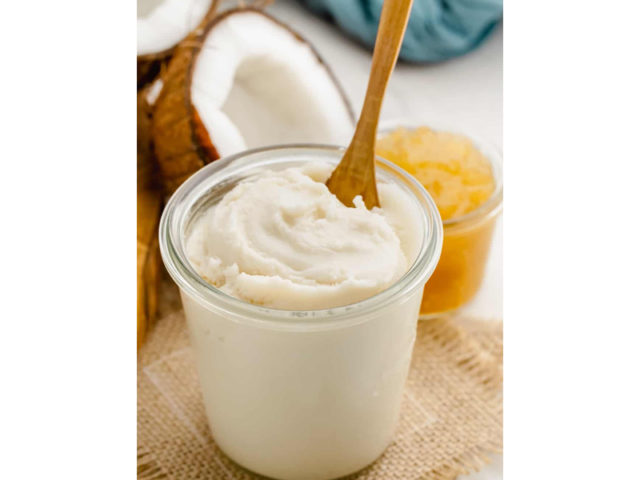 Rich, buttery, dairy-free; raw coconut butter tastes heavenly. It is good for the brain and body due to the MCT fats present in it. Coconut butter boosts your metabolism and helps with fat loss and is full of essential amino acids. It improves immunity and increases your energy levels. Give this recipe a try and learn how to make coconut butter.
Ingredients:
Shredded coconut
1 tablespoon coconut oil (optional)
Method:
Blend shredded coconut in a food processor for 10 minutes.
Add coconut oil to make it creamy and for the mixture to blend easily.
Read Here: 10 simple vegan recipes perfect for breakfast, lunch & dinner!
17. Vegan Salad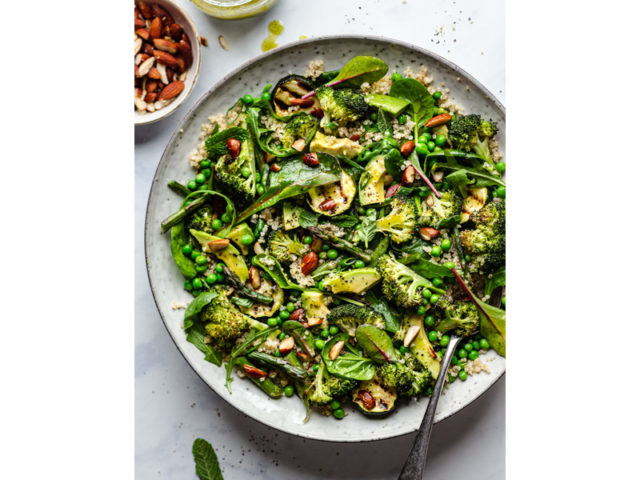 Salad is a versatile and ever-healthy dish that you can pair with any meal of the day. Here is a sweet potato vegan salad that is tasty and fills your daily fibre and vitamin requirement.
Preparation Time: 5 minutes
Cooking Time: 30 minutes
Ingredients:
2 sweet potatoes (peeled and cubed)
1 tablespoon olive oil
½ teaspoon each paprika, oregano
1 onion (diced)
For Dressing:
2 teaspoon olive oil
2 chopped spring onion (leaves and head)
1 onion (diced)
1 tablespoon maple syrup
3 tablespoon red wine vinegar
Method:
Drizzle the sweet potatoes with olive oil and then toss with spices. Bake on a lined sheet in a preheated oven (200 degrees C) for 25 minutes.
Take them out to cool. Meanwhile, prepare the dressing.
Mix the onions, spring onions, maple syrup, vinegar and olive oil. Add salt to taste.
Pour this dressing over the cooled potatoes and toss thoroughly. Enjoy!
18. Vegan Ramen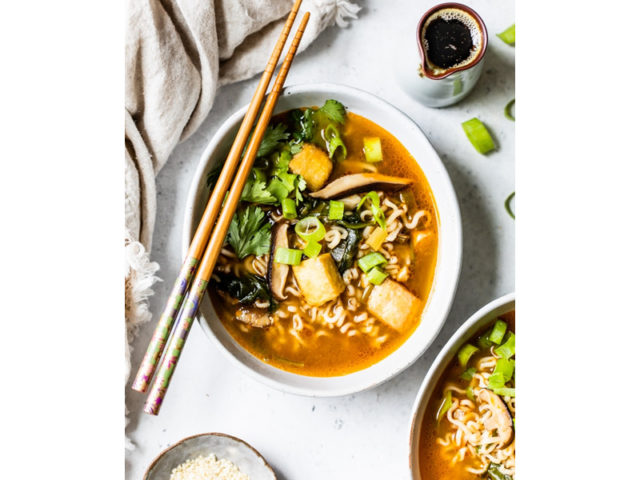 Warm, spicy, and filling- ramen is the ultimate comfort food. Here is an easy recipe for your vegan taste buds.
Preparation Time: 30 minutes
Cooking Time: 2 hours 30 minutes
Ingredients:
1 tablespoon olive oil
18 gms garlic (chopped)
1-inch ginger (diced)
1 onion
6 cups vegetable stock
2 tablespoon soy sauce
14 gms mushrooms
Salt
1 tablespoon sesame oil
226 gms vegan ramen noodles
283 gms tofu (diced and fried)
Spring onion (chopped)
Method:
Heat olive oil in a deep pot on medium flame. Then add garlic, ginger, onion to saute.
Add the vegetable stock next. When it starts boiling, add soy sauce, sesame oil and mushrooms.
Simmer on low heat for 1 hour. Add salt and seasonings as per taste.
Meanwhile, boil the noodles. Drain and set aside.
Assemble in bowls, by first adding the noodles, then the broth and topping them off with tofu and spring onions.
Voila! Your vegan ramen is ready.
19. Keto Grilled Vegan Veggie Plate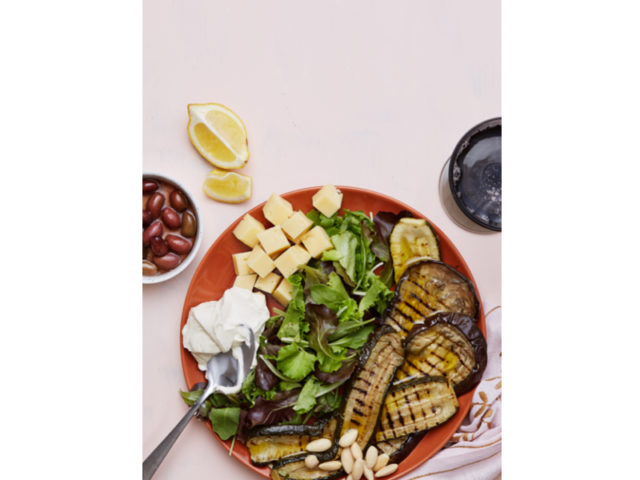 Keto vegan recipes are extremely easy to make once you get hold of the right and fresh ingredients. This vegan-friendly veggie plate is extremely nutritious and diabetes-friendly.
Preparation Time: 15 minutes
Cooking Time: 30 minutes
Ingredients:
1/3 cup of eggplant (baingan) sliced into half-inch-thick slices
½ zucchini or squash sliced into half-inch-thick slices
¼ cup of olive oil
½ tablespoon lemon juice
10 black olives
½ cup of almonds
½ cup of full-fat coconut cream
1 cup of leafy greens
1 tablespoon salt
1 tablespoon pepper
Method:
Salt the sliced eggplant (baingan) and zucchini and keep aside for 10 minutes. This will drain water from these veggies.
Preheat the oven to 225 degrees C.
Pat-dry the eggplant and zucchini stick with a clean kitchen towel.
Place them on a baking tray lined with parchment or a baking sheet. Use a silicone brush and brush them with olive oil and season with pepper.
Bake for 15 minutes or until golden on top. Make sure you take out the baking tray and flip them halfway. Instead of using an oven, they can also be grilled directly on a grill pan over medium heat.
When complete, place them on a plate and drizzle some olive oil and fresh lemon juice.
Serve with coconut cream, almonds, olives and leafy greens.
Another tip to keep in mind, dry roast the almonds for more added flavour! This serves as a great weekend vegetarian keto dinner recipe unless you want to settle for a hot warm bowl of soup.
20. Roasted Chickpeas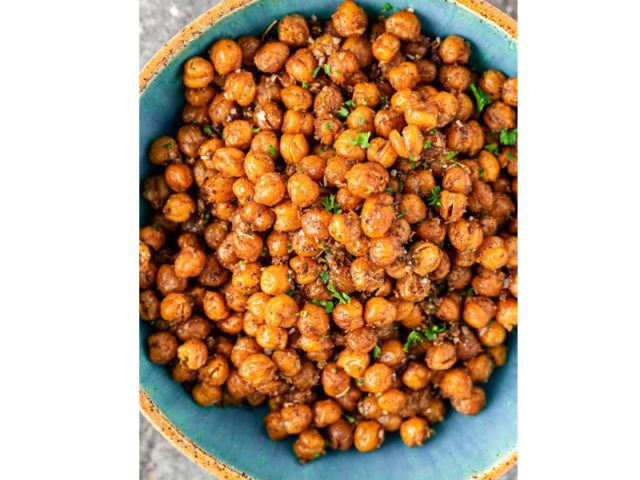 A roasted chickpea recipe is not just healthy but also easy to make. Packed with flavour and nutrients, you can have them as snacks or salad toppings.
Preparation Time: 10 minutes
Cooking Time: 35 minutes
Ingredients:
2 cups of chickpeas (chana), soaked overnight
Oil
⅛ teaspoon salt
¼ teaspoon pepper powder
¼ teaspoon ground cumin (jeera)
¼ teaspoon paprika
¼ teaspoon ground coriander (dhaniya)
¼ teaspoon chaat masala
¼ teaspoon garlic powder
Method:
Preheat the oven to 200 degrees Celsius.
Drain chickpeas in a colander and let them dry completely. Pat dry with a paper towel if needed.
Arrange on a baking sheet in a single layer and roast for about 35 to 45 minutes, shaking the pan every ten minutes. They will be golden brown and crunchy on the inside when done, not moist.
In a medium bowl, combine all the spices.
Remove chickpeas from the oven when done and drizzle with olive oil.
Immediately toss with spices while hot.
You can do this roasted chickpeas recipe without an oven in a shallow pan by stirring them continuously.
21. Vegan Pasta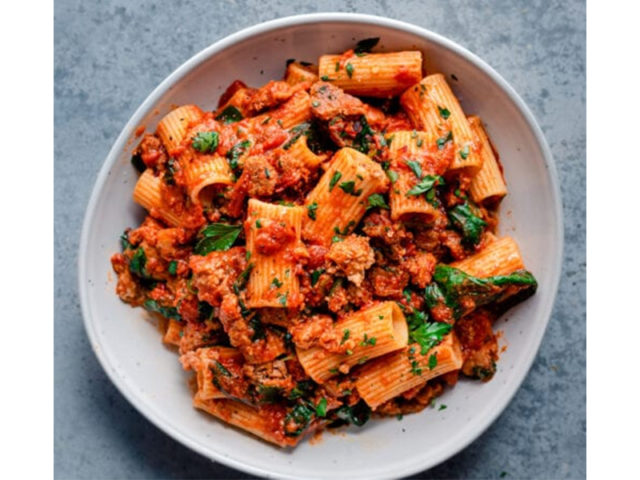 Looking for a quick yet yummy meal for the workdays? Look no further than this white sauce vegan pasta recipe.
Preparation Time: 10 minutes
Cooking Time: 20 minutes
Ingredients:
450 gms tomatoes (small)
283 gms regular/whole wheat pasta
Olive oil
2 medium-sized onions
24 gms minced garlic
1 pinch each sea salt, black pepper
25-33 gms plain flour (maida)
600 ml of almond milk
Method:
Slice the tomatoes in halves and roast them in olive oil. Add a pinch of sea salt.
Alongside, cook the pasta in boiling water till it is al dente. Then drain and set aside.
For the sauce, fry the garlic and onions in olive oil for 3-4 minutes. Add sea salt and black pepper.
Add the flour and mix until combined. Then slowly add the almond milk to combine. Simmer for 4-5 minutes.
Blend the sauce in a mixer for a smoother texture. Cook until the sauce reaches desired thickness.
Toss the pasta with the sauce and tomatoes and garnish as desired.
22. Vegan Curry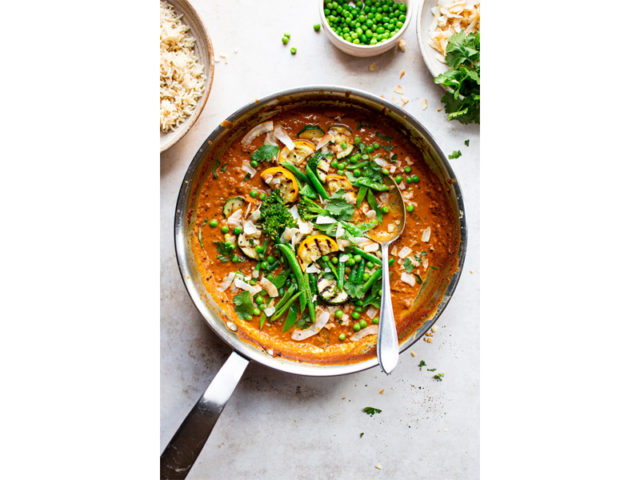 We have all grown up to love a warm, flavorful curry served with warm rotis or rice as food for the soul. This coconut-based vegan curry hits just that spot.
Preparation Time: 5 minutes
Cooking Time: 25 minutes
Ingredients:
15 ml of coconut oil
150 gms onion (diced)
12 gms garlic (minced)
6 gms fresh grated ginger
45 gms broccoli (diced)
64 gms carrots (diced)
45 gms tomato (diced)
28 gms peas
8 gms curry powder
1 pinch red chilli powder
800 ml of light coconut milk
240 ml of vegetable broth
Sea salt, black pepper (to taste)
Method:
Heat coconut oil in a deep pot over medium flame. Add onion, garlic, ginger to saute. Then add the broccoli and carrot. Season with salt and pepper and cook for 5 minutes.
Now add the curry powder, coconut milk, vegetable stock, and let the broth simmer for 15 minutes. Season as needed.
Towards the last 5 minutes, add the peas and tomatoes.
You can serve this delicious curry with brown rice or quinoa.
23. Vegan Ice Cream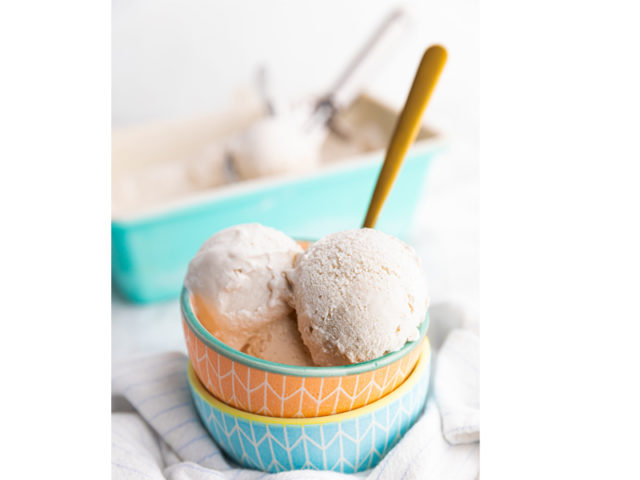 Even though rich, creamy ice-cream is hard to imagine without full-fat cow milk. But this vanilla vegan ice cream will surprise you for all the right reasons!
Preparation Time: 12 hours
Cooking Time: 1 hour 10 minutes
Ingredients:
390 gm cashews
60 ml of water
250 gms sugar
4 tablespoons cocoa butter
4 tablespoons coconut oil
1 teaspoon salt
240 ml of coconut milk
1 teaspoon vanilla extract
Method:
Soak the cashews in water overnight at room temperature.
The next day, put the cashews and the water in a blender to make a smooth paste. Sieve into a large bowl. And set aside 1 cup of this cashew milk.
Heat water and sugar in a saucepan and cook it on a medium flame for 2 minutes till the mixture appears clear. Mix in the cocoa butter, coconut oil and salt. Remove from heat.
Blend the cashew milk and coconut milk in a blender. Slowly add the sugar mixture to the blender and blend it thoroughly. Add the vanilla extract.
Freeze for one hour, then churn in an ice-cream maker till it becomes smooth. Refrigerate overnight and then enjoy!
24. Vegan Cake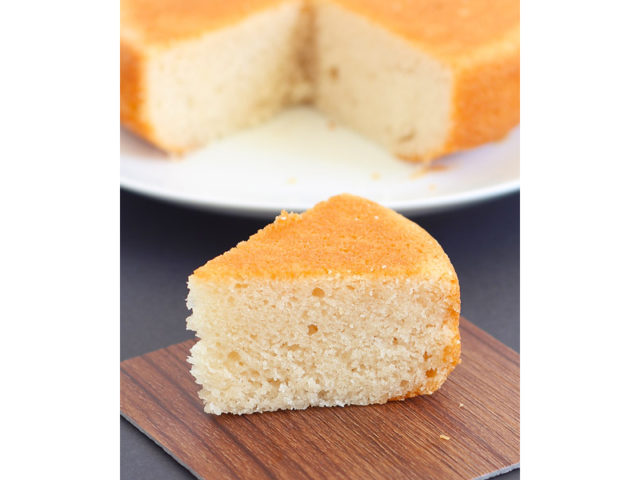 If you think baking a cake is too much work, this 1-bowl vegan cake recipe will change your mind.
Preparation Time: 15 minutes
Cooking Time: 30 minutes
Ingredients:
360 ml of almond milk
2 teaspoon apple cider vinegar
307 gms unsweetened applesauce (or banana//pineapple puree)
120 ml of brewed coffee
160 ml of coconut oil
2 teaspoon vanilla extract
320 gms plain flour
266 gms sugar
96 gms cocoa powder
2 teaspoon baking soda
1 teaspoon baking powder
¼ tablespoon salt
Frosting:
224 gms vegan butter
280-336 gms powdered sugar
63 gms cocoa powder
30 gms semi-sweet chocolate
2 teaspoon vanilla extract
60 ml of almond milk
Method:
Mix the almond milk and vinegar and set aside to activate. Then add oil, coffee, vanilla extract, and applesauce. Beat the mixture till it is foamy.
Sieve the dry ingredients (flour, sugar, cocoa powder, baking powder and soda, salt). Fold them in with the wet mixture, till everything is combined and no lumps remain.
Pour the batter in cake pans and bake in a preheated oven (176 degrees C) for 25-30 minutes.
To prepare the frosting, mix together all ingredients while continuously beating to reach a light consistency.
When the cake cools down, de-mould and frost it.
25. Fruit Dessert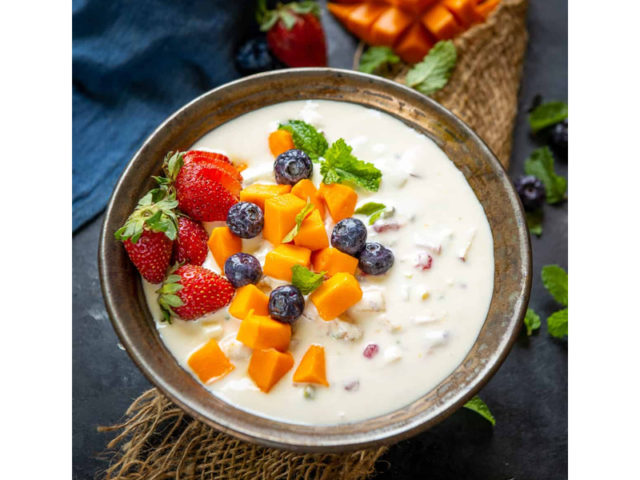 Eating healthy doesn't mean boring, tasteless food or a life without pleasure. It is about loving the vast range of colourful, juicy, nutrition-dense foods.. it is about abundance in your food choices and abundance (no portion control) on your plate. To let appetite and satiety determine your food choice, not control. This dessert is a perfect pick me up, comforting, creamy, flavourful and fruit sweetened.
Ingredients:
1 cup cashews soaked
10-12 soaked dates with its water (khajoor)
Zest of a lime
Pinch of salt
1/2 teaspoon vanilla extract
Method:
Blend to a creamy consistency. Like whipped cream.
Layer with fresh fruit. Mangoes or berries. Grate some dark chocolate.
Eat chilled!
26. Vegan Cheesecake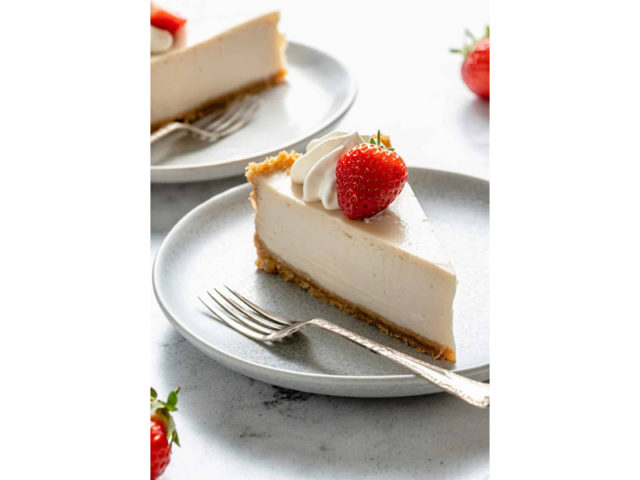 Even though it may have 'cheese' in its name, you can still enjoy a delicious cheesecake while being a vegan.
Preparation Time: 1 hour 30 minutes
Cooking Time: 4-6 hours
Ingredients:
Crust:
200 gms dates (pitted)
120 gms walnuts
Filling:
180 gms cashews (pre-soaked)
50 ml of lemon juice
80 ml of coconut oil
150 ml of coconut milk (full fat)
120 ml of maple syrup/honey
Flavouring Options:
Blueberries
Peanut butter
Caramel sauce
Method:
Put the dates and walnuts in a blender till they form a dough.
Grease a cake pan and lay down the dough like a sheet and put in the freezer to set.
Put all ingredients for the filling in a blender and blend till smooth. If you want to flavour with peanut butter, add it in too.
Pour the filling over the set crust. If using blueberries or caramel, garnish on top.
Set in the freezer for 4-6 hours, then remove from the pan and slice your vegan cheesecake.
Read Here: 30 coffee recipes for every occasion & craving!
27. Vegan Chocolate Coffee Energy Bites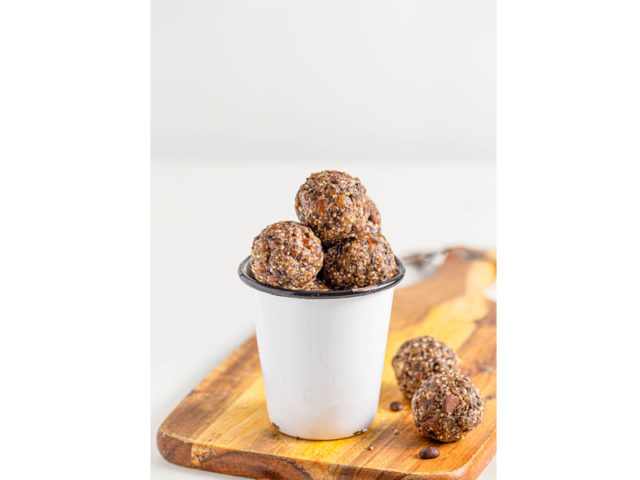 The only thing better than having two cups of coffee is having one cup of coffee and a coffee-infused snack to go with it. These vegan coffee bites are a terrific snack for when you're on the go or even when entertaining guests.
Preparation Time: 10 minutes
Ingredients:
1 cup cashews
3 tbsp of coffee beans
1 cup packed of soft pitted dates
1/4 cup finely chopped vegan dark chocolate or vegan chocolate chips
Method:
Put your cashews and coffee beans in your food processor and break everything down.
Add the dates and mix until a dough forms.
Put it all in a bowl and mix in the chocolate.
Roll the mixture into 12-14 balls and place in the fridge to chill.
They will last up to 2 weeks in the fridge and up to 3 months in the freezer.
28. Vegan Mocha Ice Cubes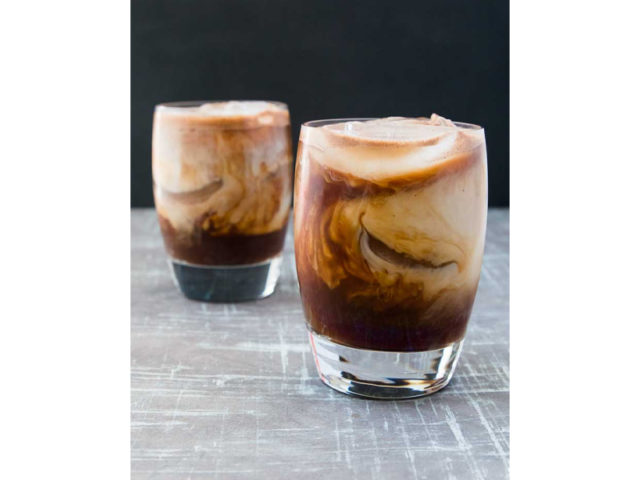 We've all heard of iced coffee, but have you heard of coffee ice? That's right, with this easy-to-make recipe, you can cool off with an iced coffee with coffee ice cubes.
Preparation Time: 20 minutes
Ingredients:
1 2/3 cups freshly brewed coffee
1/4 cup of cocoa powder
3 tbsp of coconut palm sugar
1/2-1 Zest of orange (optional)
1/4 tsp of vanilla extract
1/4 tsp of cinnamon powder (optional)
1 pinch of salt
Method:
Pour your coffee into a saucepan and add the cocoa, coconut palm sugar, orange zest, vanilla extract, cinnamon powder, and salt.
Dissolve the sugar and cocoa by cooking on medium heat.
Let cool for 15 minutes.
Whisk the mixture to ensure that the cocoa is dissolved evenly, then pour into an ice cube tray.
Place in the freezer, wait and enjoy.
29. Oats, Almond Butter And Chia Seeds Protein Bar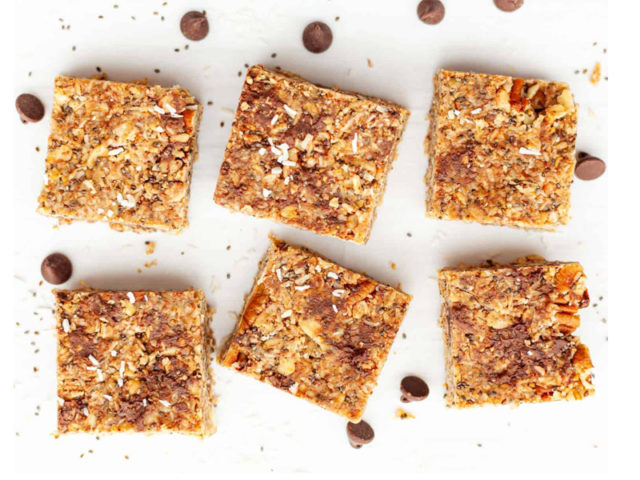 This nutritious bar is made without sugar and can be a treat for diabetics and vegans as well!
Cooking time: 20-25 mins
Ingredients:
1 cup of almond butter
9-10 dates
1 tbsp of chia seeds
1 ½ cup of rolled oats
½ cup of protein powder
3 tbsp of milk
¼ cup of chocolate chips (optional)
Method:
In a baking pan, place parchment paper.
In a blender, add dates, oats, chia seeds, milk, protein powder and peanut butter. Blenderize the ingredients. The dough's consistency should not be dry. Add a little more milk and blenderize again if it turns out to be dry. It should resemble dough.
Transfer the mixture to a bowl. Add chocolate chips and mix well.
In the baking pan with parchment paper, transfer the mixture. Press the mixture gently and spread it onto the paper. Place it in a freezer for more than an hour.
Remove the freezer and gently cut the bar using a knife. Enjoy!
30. Almond Butter Barfi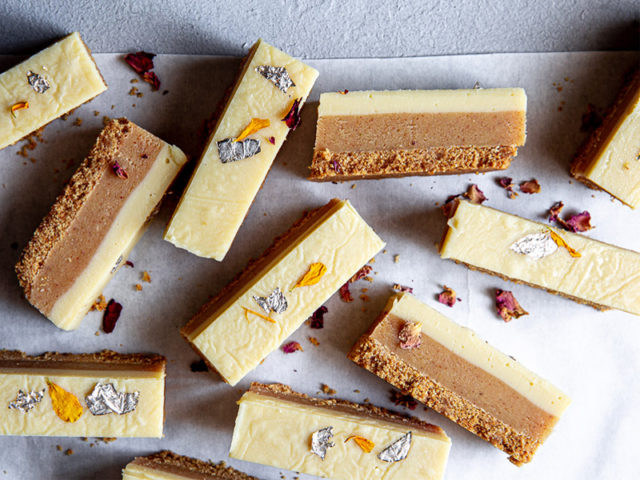 Sweet, delicious and vegan – this dessert checks all the spots!
Ingredients:
1 tbsp of vegan butter or use refined coconut oil
2 tbsps of maple syrup or honey
2 tbsps of Native Tongue Gurbandi Almond Butter
A good pinch of salt
1/4 tsp of ground cardamom or cinnamon extracts (elaichi or dalchini)
1 to 1.5 tbsps of cane sugar or fine granulated sugar
1/3 to 1/2 cup of fine almond flour (not meal)
2 tsp of flour of choice
Method:
Heat vegan butter and maple syrup over medium-low heat.
Once melted, add almond butter and mix for a few seconds.
Take off heat and continue to mix to make a smooth mixture.
Cool for a minute. Fold in salt, flavours, sugar and almond flour and mix in.
Add more almond flour or regular flour or oat flour if needed until the mixture is somewhat a soft dough.
Pat it onto parchment to a 1/4 inch thick square.
Sprinkle almond slivers or pistachio slivers and chill for at least half an hour.
Slice and serve.