I don't know about you but my thoughts have definitely turned to unlocking and getting back to school. It feels surreal that we'll get to see our kids, once again, heading back to 'real' classrooms, spending time with their friends, getting to meet their teachers and getting to enjoy their childhood in the real sense!!!
Okay, so now tell me, how are you feeling about back to school lunchbox packing?
I know some of us can feel really overwhelmed about school lunches, especially in those first weeks, that too after having been totally out of touch with this morning hustle because of the pandemic.
Not only that, it's a tiring time getting everyone back (or starting) a school routine. So why not ease into the school year and let me do the thinking for you with these delicious and healthy recipes for back-to-school lunch ideas.
10 Healthy Delicious Recipes School Lunches You'll Kids Will Love
1 cup = approx 180-200 gms
All recipes are for 2-3 servings
Basic masalas/spices have not been specified in the ingredient list but are a must.
1. Moong & Chana Dal Veggie Balls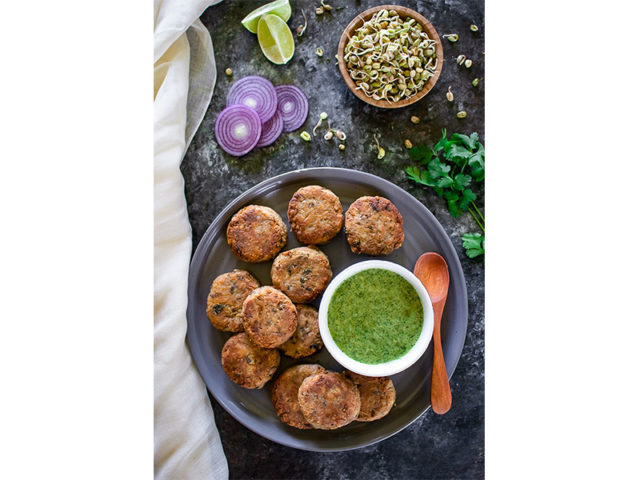 These protein packed balls are great finger food for kids and can be had easily without much mess.
Ingredients:
50 gm chana dal
50 gm moong dal
2 tsp yoghurt
3/4 cup of chopped veggies
Method:
Soak equal amounts of moong and chana dal overnight.
Then grind it with yoghurt.
Add in chopped veggies of your choice- like carrots, bell pepper, onion etc.
Add salt, turmeric, chilli powder along with a little bit of crushed ginger.
Put the mixture in the form of a ball ( or flattened like tikki) in an appam pan and the veggie balls are ready!
2. Paneer Aloo Tikki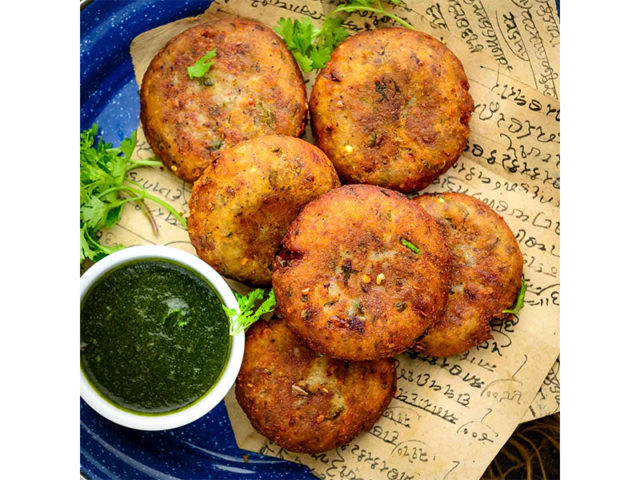 This is my go-to option for quick tiffin options in the morning if the batter is stored overnight.
Ingredients:
1 boiled potato
100 gm grated paneer
1/2 tsp cornflour
Method:
Grate paneer and boiled potato in equal quantity.
Mix together with salt, chilli powder, amchur and some cornflour.
Make it into a batter and roll it up (not too thin) using a rolling pin.
Cut out circles using a small-sized bowl. Make smiley faces (optional)
Shallow fry just before using.
3. Beetroot Chickpea Heart Patties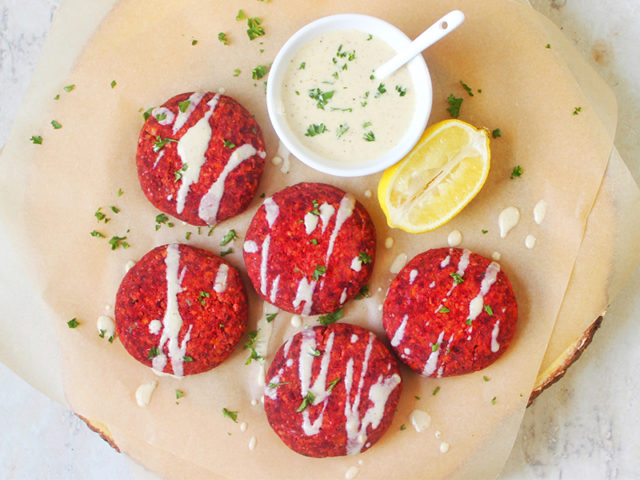 Well, anything colourful never goes wrong! And these pretty red coloured heart shaped patties are a perfect way to show some love to your little one.
Ingredients:
2 boiled potato
1/2 cup boiled chickpea
1/2 cup boiled beetroot
1-2 tsp sooji for binding
Heart shaped cookie cutter
Method:
Take an equal proportion of boiled potato, boiled chickpea and boiled beetroot.
Add salt, chilli powder, amchur and sooji to the mixture.
Use a cookie cutter (like heart-shaped or flower-shaped) to shape the patty mix.
Shallow fry on both sides.
4. Star Kebabs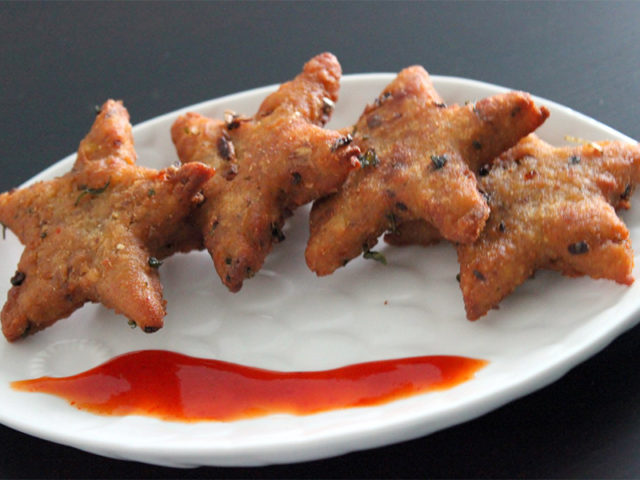 If your little one gets too picky when it comes to greens, this one is a must try.
Ingredients:
250 gm spinach
Ginger (approx 2")
1 cup green peas
1 cup cilantro
2 boiled potatoes
2-3 tsp sooji
Star shaped cookie cutter
Method:
Blanch spinach.
Separately, in a pan, saute ginger (around 2″) and green peas.
In a blender, blend spinach, sauteed green peas & ginger and cilantro.
To the blended mix, add grated potato and make the batter.
Add garam masala, chilli powder and salt.
Further, add sooji for binding.
Shallow fry the mix using a star-shaped cookie cutter. And star kebabs are ready!
5. Broccoli Cheese Balls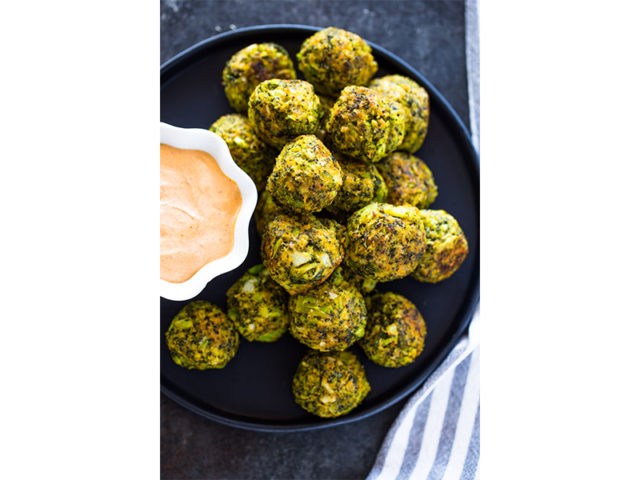 These crunchy cheese balls taste yummy with home made tomato chutney or ketchup. And with the goodness of broccoli, this recipe is a hit in my kitchen.
Ingredients:
8-10 broccoli florets
2 tsp butter
1 boiled potato
3/4 cup grated veggies of choice
1/2 cup grated cheese (mozzarella)
1/2 cup grated bread crumbs
Method:
Grate the broccoli.
Sauté it in some olive oil or butter.
Then mash and mix it with 1 boiled potato.
Add some grated carrot, boiled peas or any vegetable of your choice (if available, I put in spinach too). Add some salt.
Now make a small ball out of the mixture.
In the process add some grated cheese too as a filling.
Roll the round balls into bread crumbs (to give it a crunchy texture).
Deep fry or air fry the balls.
6. Sooji Appe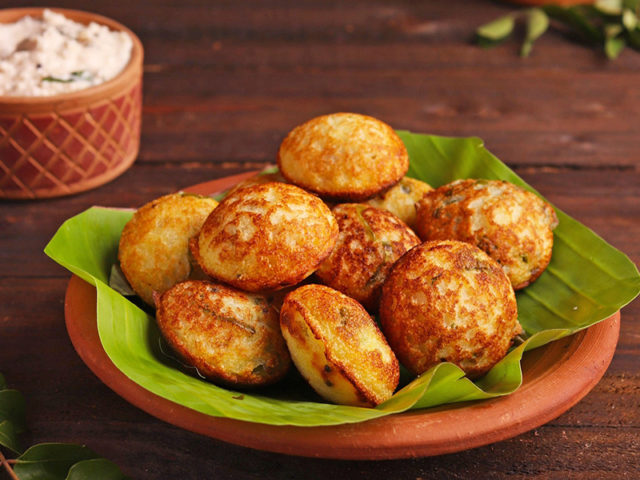 Another quick fix for days when thinking and planning tiffin boxes for kids looks like a humongous task. Plus the fact that sooji is rich in calcium and helps boost bone health, I try to find ways to include this in my recipes some way or the other.
Ingredients:
1 cup sooji
3/4 cup curd
1/2 cup water
Ginger (1-2')
1 cup chopped veggies of choice
1/4 cup boiled peas
1/2 onion
1 green chilli (optional)
Method:
In a large mixing bowl combine sooji, curd and ½ tsp salt. Mix well to form a paste without forming any lumps.
Further, add ½ cup water or as required. Mix well to form a thick batter. keep aside.
In a kadai heat 2 tsp oil and saute 1-inch ginger, 1 green chilli and ½ onion.
Saute this along with veggies of your choice like bell pepper, carrots, boiled peas.
Transfer the roasted veggie mix into prepared sooji batter. Combine all this well. Rest for 5-8 minutes or until sooji absorbs water.
Furthermore, add a pinch of baking soda just before preparing appe and combine well.
Prepare this batter in appe pan by filling each cavity. Once the base turns golden, flip it over to the other side using a spoon.
Tastes delicious with tomato chutney or ketchup.
7. Black Bean/Rajma Quesadilla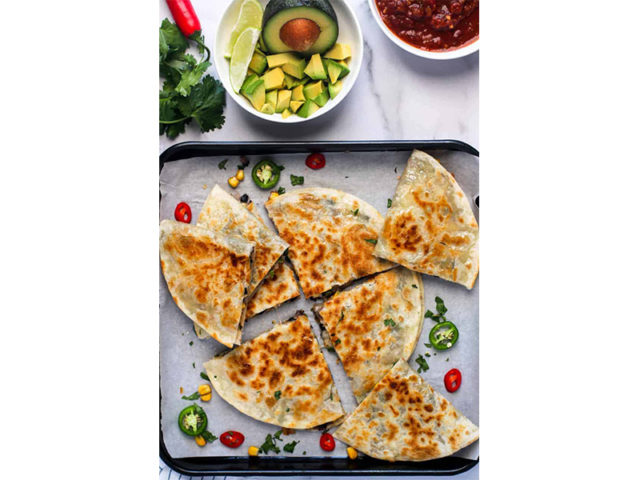 Are your kids bored of the usual sabzi roti? Then make it interesting with these Rajma Quesadillas. These are basically a fancier Mexican version of our very own Indian parathas. The addition of cheese, and it's crispy exterior makes for a very hearty and satisfying meal. Serve it with tomato salsa, sour cream if you desire, and your meal is sorted.
Ingredients:
1 cup chopped veggies
Boiled rajma (approx 1.5 cup)
1/2 tsp tandoori masala
Tortillas/ thin home-made rotis
100 gm mozzarella cheese
Method:
Saute chopped onion, green bell pepper, red bell pepper and spinach in a pan.
Add salt, red chilli powder, garam masala and half tsp tandoori masala (this is the game-changer).
Add boiled red rajma to this.
Place tortilla or roti on a skillet.
Place some mozzarella cheese on top.
Next, add the bean mixture to this, covering half of the tortilla.
Fold and cook on both sides till a slightly golden colour shows up on the tortilla and sides become crunchy.
8. Mini Parathas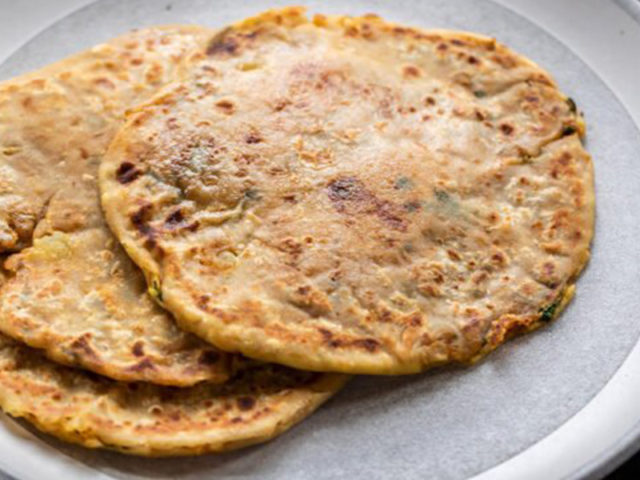 The mini version of regular parathas are loved by my kids. The smaller size makes them an attractive meal option for kids. Plus these are super easy to be picked and had by kids.
You can use any filling for stuffed parathas, though I prefer sticking to something basic like potatoes and paneer.
Ingredients:
2 bile potatoes
Atta
Basic spices
Method:
Roll atta into 2 small bowl-sized circles separately.
Place boiled grated potato on top of first (keep the quantity less else the mini paratha might break).
Sprinkle salt, a little chilli powder and garam masala.
Cover this up with the other rolled atta circle.
Fry on the skillet and mini parathas are ready.
9. Veg Vermicelli Upma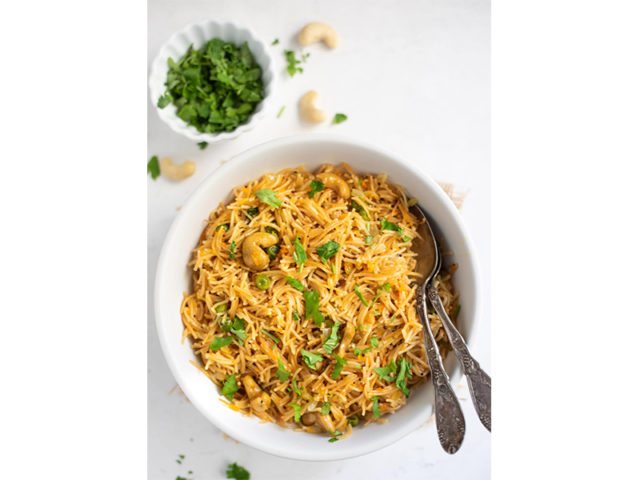 Vermicelli, poha etc are another great companion when it comes to thinking of kids' lunch box ideas. These are light, easy to be had by kids and healthy in terms of nutrition value.
Ingredients:
1 cup vermicelli
Mustard seeds
3 tsp urad dal
Handful of curry leaves
1 chopped onion (small)
1 cup chopped veggies of choice
Method:
Dry roast Vermicelli in a pan on medium-low flame until it turns light golden brown.
In a kadai heat oil, add mustard seeds, jeera and let it splutter.
Add urad dal, green chillies, curry leaves, hing , turmeric powder and saute until urad changes into light golden brown.
Add chopped onion and cook until onion becomes light brown.
Add chopped mixed vegetables and saute till the vegetables get half cooked. Takes around 2 minutes.
Add water and bring it to a boil.
Add salt.
Now add the roasted vermicelli and mix well.
Cover the lid and cook until the water gets completely absorbed by the vermicelli on medium-low flame.
Garnish with coriander leaves and lime juice and serve hot.
10. Pancake Nutella Sandwich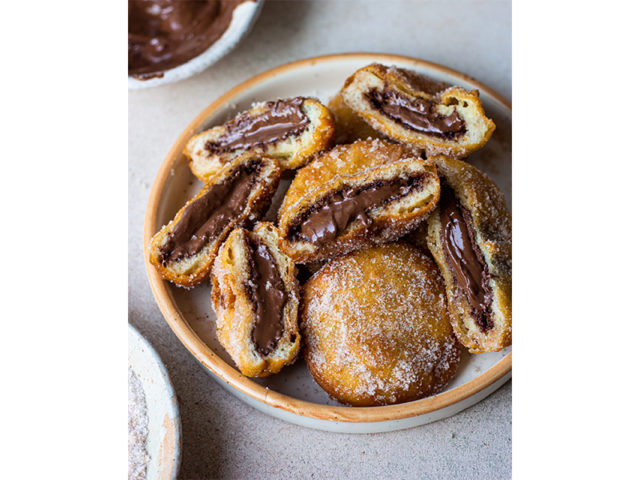 Well, Fri-yays are cheat days for little ones too. So I mostly work around something sweet like Nutella or similar spreads. Well, let's admit- Nutella is basically happiness in a jar,
But to keep up to mommy-mind, I add a fruit of choice to this recipe- mostly a slice of apple or strawberry.
Ingredients:
Pancake mix
Nutella spread
Sliced fruit of choice (like apple, strawberry)
Method:
Cook mini pancakes (homemade or prepackaged frozen or using packaged pancake mixture).
Add Nutella and fruit while sandwiching the two sides.
And we are done!
I am no expert at nutrition or meal planning but trying my bit to raise my kids with health and happiness. Hope these recipes come in handy for you too!
Go Mommy!