Diwali shopping ke jaise hi diwali cleaning is a pratha that goes hand in hand with the celebrations. Every year people thoroughly clean their houses as it is fundamental for extending a warm welcome to Maa Lakshmi. It is said that the goddess only blesses the houses that are clean and well-lit during the festive season.
Indians love to celebrate Diwali with all the josh and utsah. That means 5 days of joyous celebrations, delicious food and lights! So many lights! People decorate their houses like nayi naveli dulhan with diyas, rangolis and so much more. However, the beginning of the process can seem a bit nerve-wracking. Itni sari safai kab aur kaise? Worry not, in this article we'll show you everything you need to know to make your house look spic and span in good time. Take it as your guide on how to do Diwali cleaning.
So let's begin?
12 Things You Need To Get Ready Before Diwali House Cleaning
Before deep diving into the Diwali home cleaning, there are some important things that you need to keep in mind. First up, you should gather all your necessary tools and equipment that you'll be needing for cleaning your house. Here's a small checklist to help you:
Normal broom
Long broom
House ladders
Cleansers
Duster
Colin or any surface cleaner
Vacuum cleaner
Cotton cloth(s)
Warm water
Baking soda
Vinegar
Dishwashing soap
The task of cleaning your entire house can look daunting. If you want to make the task easier, start by dividing your house into smaller sections. For example, you can clean your washrooms one day, your living room and dining room the next day, followed by your kitchen, and so on and so forth. Finally, you can do the finishing touches during another session. Make a cleaning routine that works for you and begin cleaning as soon as possible. Also, to make the disposal process easier, choose a location where you want to keep all the things you want to get rid off.
Let's begin with the Diwali cleaning tips:
8-Step Guide To Diwali Cleaning Your Home For The Festive Season
First tip is to start as early as possible, make a timetable that works for you. You must have enough time; otherwise, starting everything at the last minute means blunders. If you schedule your time properly, you can clean your own home with ease and welcome Goddess Kali or Goddess Lakshmi into your home. Prior planning is very important because the house has more than one room. Because there are thousands of different kinds of things everywhere, it is recommended that you take your sweet time.
And step 1 is to…
1. De-Clutter The Spaces
The first step in Diwali home cleaning is to clear out the clutter. Extra and useless stuff littered everywhere is one of the reasons your house appears dirty and untidy. When you start screening the objects one by one, you will notice that there are a plethora of items that are absolutely unnecessary, things that you do not want in your home, yet they have been there since the dawn of time. You must get rid of such objects; you can either donate them, sell them, or simply throw them away in the trash bin.
Begin by screening the things in each room of your home. Because screening things is a time-consuming task, set aside an entire day for it. Keep bags handy and label them as "to donate", "to throw away" or "sell" and pack the disposable stuff in them accordingly.
2. Cleaning The Kitchen
Warm water mixed with a disinfectant and a clean towel should be used to clean the shelves. After cleaning, use a dry cloth to wipe all surfaces. Label goods to organise them and make them easier to find. Keep goods you rarely use in the back or on top of the shelf. To store mugs, cups, and trinkets, use hooks, organisers, and racks. To clean your refrigerator, remove everything and scrub it with vinegar and a clean cloth at the end.
3. Cleaning The Living Room
The living room, as one of the most used rooms in the house, is prone to becoming cluttered and dirty. Begin by getting rid of anything you no longer need. Gather anything that is out of place, such as toys, books, video games, documents, and so on, and return everything to its proper position.
Remove and clean drapes, curtains, and blinds. Clean both the interior and exterior of the windows. To clean important surfaces such as a coffee table, TV, and shelves, use a slightly moist cloth. Dust and clean the ceiling fan; nothing is more awkward than turning on the fan and having a dust ball land on your guests. Using a vacuum attachment or duster, clean lampshades, lamps, frames, and decorative items.
4. Cleaning The Bathroom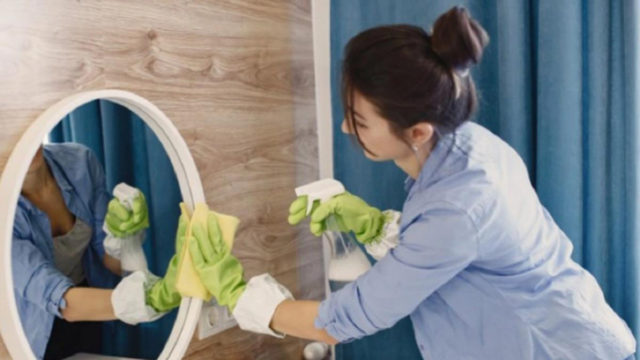 Remove all items such as scrubs, shampoos, body washes, soap, buckets, and so on, and begin by washing the shelves with a liquid cleanser. Allow the toilet cleaner to sit on the insides of the seat before washing it clean. Make sure to clean the mirrors, faucets, shower head, and taps. Finally, apply a disinfectant to scrub the floor and, if necessary, a floor bleaching powder. Put on some bathroom freshener to keep the space smelling fresh and clean.
5. Cleaning The Walls
Cleaning your walls can be difficult, particularly if you do not have easy-to-clean paint. And all the walls get dirty, especially if you have children or pets in the house. Wipe down the walls with a lightly wet sponge dipped in a washing liquid solution. Don't scrub or rub too vigorously. If you are repainting, use paint that is easy to keep.
6. Cleaning The Appliances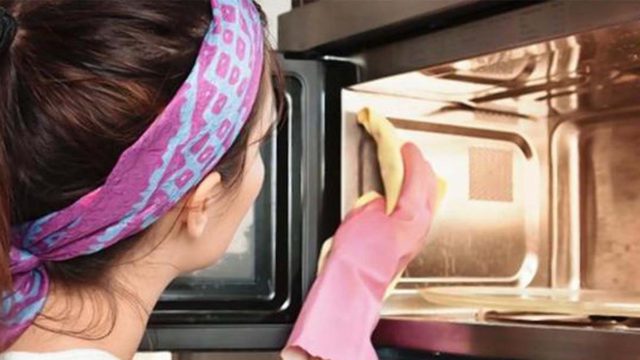 Make Colin your bestfriend when it comes to cleaning appliances such as televisions, music players, refrigerators, and washing machines. Cleaning them is simple if you know what you're doing. Remove any dust first, then clean these appliances using a clean and dry towel. Apply your cleanser and scrub with a smooth cotton cloth to avoid scratches.
Strong stains in the fridge and microwave can be easily removed with baking soda. Sprinkle baking soda on top and leave for 30 minutes before wiping it away with a fibre and washing it away with warm water.
7. Cleaning The Curtains And Covers
Cleaning curtains, bed sheets, pillowcases, sofa coverings is the simplest task. Start by giving them a wash. Start with the curtains first, then the sofa covers the next day; this is how you can create your own routine and begin washing. If the cloth is too fragile and machine washing is not recommended; in this situation, hand washing with lukewarm water and detergent powder is the way to go.
8. Cleaning The Wardrobe
Remove all the clothes and start by vacuuming it well before beginning. If you have paper or fabric on the racks, change it. Fold all of the clothing correctly and arrange them in a neat manner. If you come across old items that you haven't worn in a while and believe you won't wear them again, simply donate them to someone in need. Make different divisions in the closet, place drawers, and fill in the vacant spots on the wardrobe doors.
Pro tip: How to clean diyas at home? Start by removing all the collected grease. Now clean the insides with a cleaning solution made of dishwashing soap and vinegar. To get all the corners, use a soft bristled brush.
5 Tips To Keep House Clean Everyday
Maintaining a tidy house is an everyday task. But it's not like you can deep clean your house like this everyday, here are small things you can do everyday to keep your house clean and organised.
Make your bed everyday first thing in the morning.
Identify the rooms that need cleaning and declutter them before beginning.
Vacuum or use a broom to clean the floors before mopping them. Give all surfaces a quick wipe with a dry cloth.
Disinfect and clean the kitchen top and sink every night.
Make sure all the dishes and utensils are washed everyday.
With all these Diwali cleaning tips in your hand you are ready to #BeALittleMore closer to your perfect Diwali house. Make sure you have your fun with all the work. How do you decorate your house after the cleaning is done?
Open up like never before and participate in conversations about beauty, entrepreneurship, mental health, menstrual & sexual health, and more. Desi women, join our community NOW!