The Allahabad High Court reduced the jail term of a convict from 10 years to 7 years terming the crime of 'putting a penis into the 10-year-old minor's mouth as less serious' to be charged under Section 6. It does not end there, they went on to say that- 'Oral sex with minor does not fall under aggravated sexual assault or sexual assault.'
This decision led to a huge uproar on social media, wherein netizens were left saying how the law fails us. Additionally, it left several users confused, as the Supreme Court recently made a statement that said- 'SKIN-TO-SKIN' CONTACT NOT NECESSARY FOR SEXUAL ASSAULT.
Amidst this outrage, we at TC46 decided to reach out to women out there via social media, to share their views on laws with respect to sexual assault.
Indian Women Share Their Thoughts On Sexual Assault And The Law
TC46 put out a post on Instagram here saying, "I feel violated, but I must be overreacting, because the court thinks it's okay" to encapsulate the passed judgement. And we received a ton of responses where women shared their thoughts about laws relating to sexual assault and and how safe do they really feel. 
This got us thinking of the umpteen times we have had to endure random comments, stares, catcalls by those around us, and them not knowing where to dial it back in, here are 12 women sharing their opinions.
"It's depressing we are living in an era where assaulting a minor is evaluated as less or more." -Neha*
"I hate how normalised/numb I've become when I read about rape/sexual assault in the papers or news. It's all over and I don't know how to feel anymore. Honestly, sometimes I wonder why do we shy away from writing RAPE, MURDER AND ABUSE in big bold letters? Who are we toning down the message for? They can't hear us scream. We gotta be louder, not softer." – Shivangi*
"Rape is not an offence that can be settled and such offers from courts are clearly not sustainable. "NOTHING JUSTIFIES RAPE."– Karina*
"Don't lock up your daughters, educate your sons."– Hemanshi*
"Men" with such a "mental"ity should be locked up… its non-debatable!- Natasha*
"Boys will be boys" is not a justification to exonerate and encourage inappropriate behaviour. Let's teach boys accountability, responsibility and sensitivity from a young age and really change what "Boys will be boys" means, to praise their kindness, to commend their sensitivity and to encourage accountability."- Payal*
"I just want to scream that my clothes are not inappropriate, your thoughts are."- Kanika*
"I'm tired of people saying "imagine if that was your sister, mother, wife, etc" like honestly, I'm not just biwi, I'm a complete person of my own."– Kanupriya*
"Don't call us Nirbhaya and celebrate our unbreakable spirit. Don't call us Devi and worship our sacrificial lives. Don't name temples and rivers after us to honour our purity, Do us a favour, just call us human beings and don't r*pe us."– Shriya*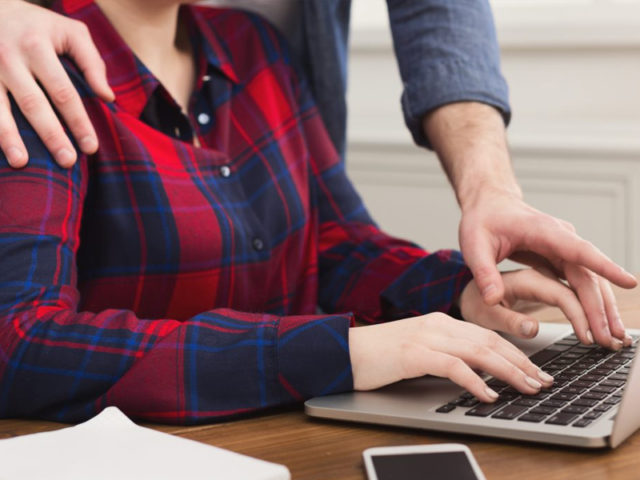 "I won't be surprised if I read that the court won't acknowledge a rape case if there was a condom involved… because uss logic se semen deposit hi nahi hoga, so it'll be nufflified. I'm so done!" – Aalia*
"I don't understand how rape cases go on trial… somethings are jusr non-negotiable and sexual assault/rape should definately be up there."- Prerna*
"Every man thinks he's special and it's okay for him to be a creep. This world would be a much better place if all men thought "would I be okay if someone said this or acted this way to my mother or daughter?" before they talked to a woman." – Sarah*
Being a woman does not automatically qualify you as a contender for adjustment. It is high time we change the narrative. Make men more accountable, make the law hear us better. Why should we coyly ignore all that is said to us? This culture of policing women is a symptom of internalized misogyny, which turns them flag bearers of patriarchy. It's high time we stop accepting the bad hand we are dealt with.
Disclaimer: Please note that the responses have been translated and edited for clarity. Names have been changed to respect privacy.
Do you have a story to share or an experience you would like to highlight on TC46? Connect with us on Instagram today!