When decorating your home, you can reach a point where you wonder 'what else can I use?'. You've maxed out the number of photos you want to display and maybe have more candles than required, so what other home decor or items can you use to decorate your house to make it feel like home? Need potpourri decoration ideas? Here is your laundary list for all tips and tricks. Most average homes lack the necessary accessories to really bring that elegant touch to space. While many may use the excuse that accessorising would over-extend their budget, the exact opposite is true. Go through this list of desi home decor items that your mother will also approve!
10 Home Decor Items That Are Practical And Pretty
1. Aureate Tealight Holders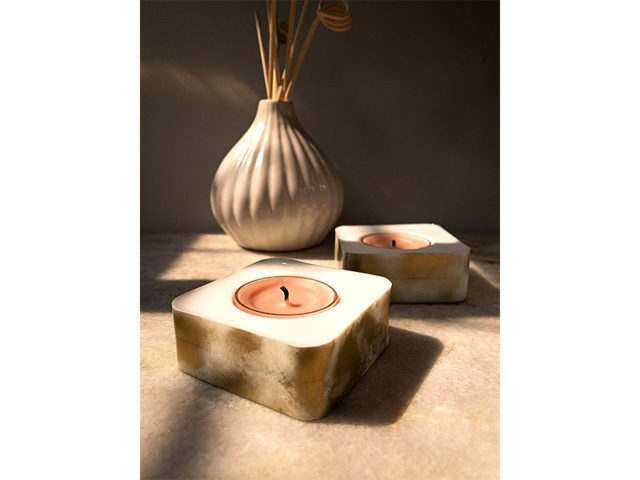 Add a touch of charm and light to your space with these sophisticated tealight holders. The abstract gold design brings contemporary elegance to your home. This set does not include the tealight candles. Recommended burn time in the holder is 60 minutes. Buy this gorgeous aureate tealight holder set from the Red Dot Shop here.
Price: Rs. 1,750
2. Blue-Grey Serving Platter Cum Eating Plate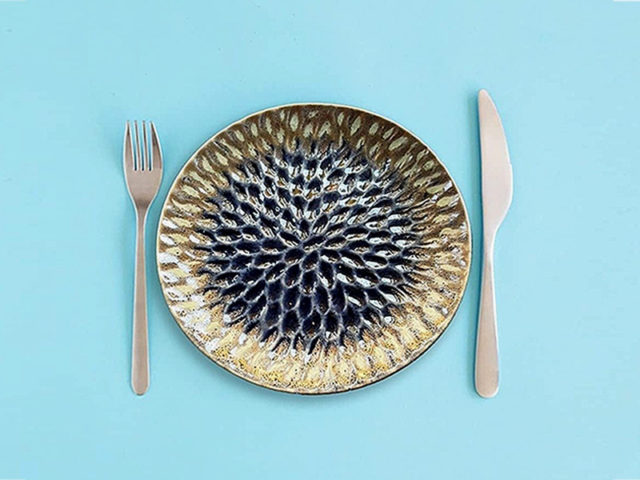 In brightly glazed or unglazed natural clay, there's something so special about the handmade beauty of ceramics. This plate with cutwork design can be perfectly used to serve starters at the next house party or to use it for dinner or breakfast every day. Buy from the Red Dot Shop here. The material used is ceramic, it's handmade and lead-free, and it is dishwasher and microwave safe.
Price: Rs. 625
3. Bleed A Rainbow Mandala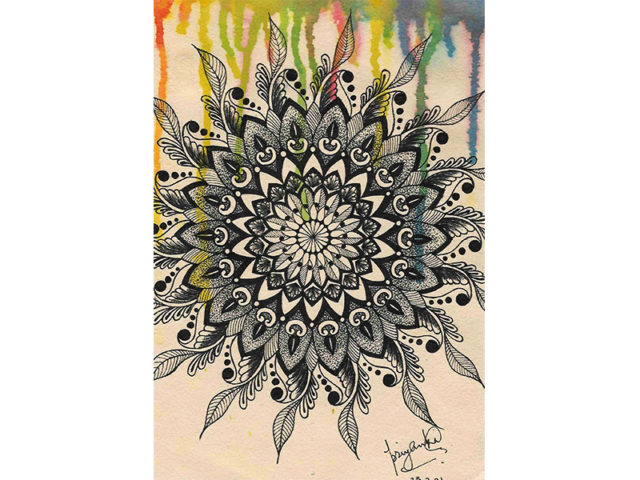 A mandala generally represents the spiritual journey, starting from outside to the inner core, through layers. Buy the amazing rainbow mandala from the Red Dot Shop here. A stunning art print to frame and display above your fireplace, bed, or desk. It'll make your empty wall space bloom and remind you of your dreams.
Price: Rs. 850
4. Capri Bowl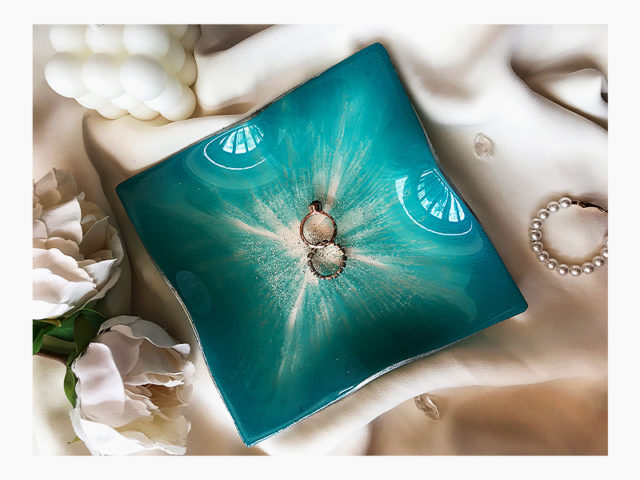 Small decorative bowls are perfect for holding jewellery on your bedside table or acting as a salt pinch dish on your dining table, while larger bowls look beautiful in a cabinet or sideboard. With the colour of the ocean, this bowl is a beautiful addition for anyone looking to make a statement and throw a splash of colour into their surrounding. With multifunctionality at its core, you can whip out your dry snacks in this stylish piece for a night in with friends and family or use it as a trinket dish on your dresser. Buy from the Red Dot Shop here.
Price: Rs. 1,250
5. 5-Hook Key Holder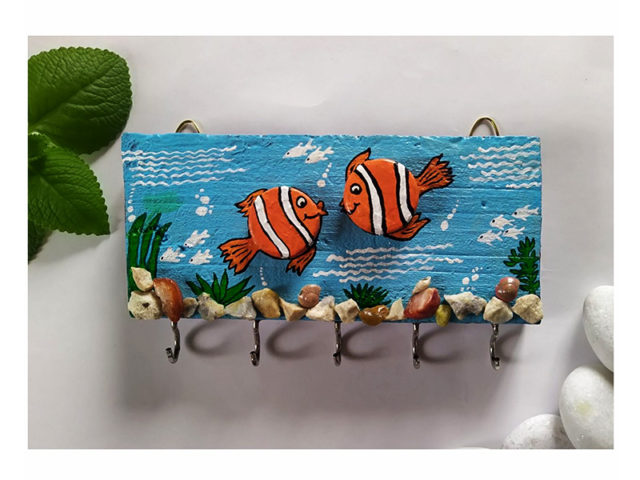 Everybody in your family keeps losing keys? Experience style with a perfect blend of utility, by using innovative and 100% handcrafted with love a 5-hook key holder. Buy this beautiful keyholder from the Red Dot Shop here and make a stop destination for all your keys so that you don't have to run around the house before any important event.
Price: Rs. 600
6. Intricate Mandala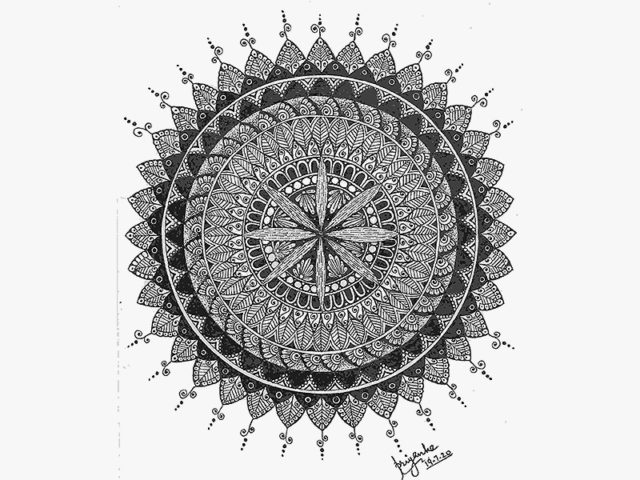 There's something so special about having a one-off or limited edition piece of original art in our home. Knowing the meaning behind a piece or about the artist adds to the unique story of our homes. This beautiful mandala will represent a spiritual journey, that is why it is always recommended to invest in art. Buy intricate mandala from the Red Dot Shop here.
Price: Rs. 850
7. Wall Hanging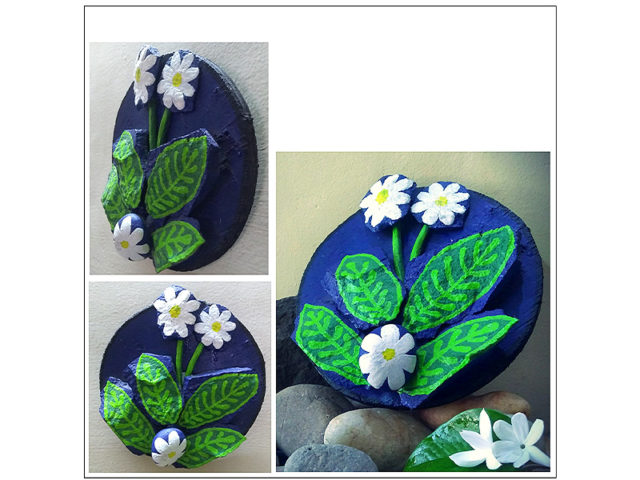 So often when decorating, you focus on what's on the floor and neglect our walls. With the huge range of affordable wall art on the market now, you can find a large scale piece that looks fabulous without breaking the bank. Buy the beautiful flower designed wall hanging from the Red Dot Shop here.
Price: Rs. 500
8. Longpi Black Pottery Teapot-Cups Set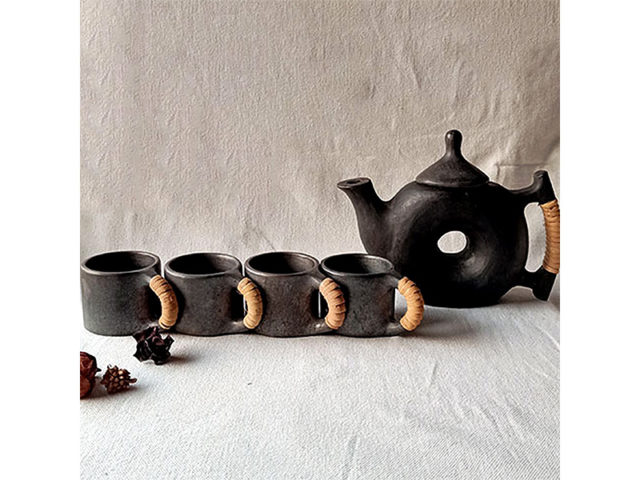 It's important to take an ideal break from the mundane and have a good cup of tea. Therefore, it's a must to opt for an aesthetically designed teapot set. Longpi pottery from Manipur is made from a mixed paste of ground black serpentinite stone and special brown clay, which is found only in Longpi village. Buy gorgeous black pottery teapot-cups set from the Red Dot Shop here.
Price: Rs. 3,300
9. Bread & Egg Poach Coasters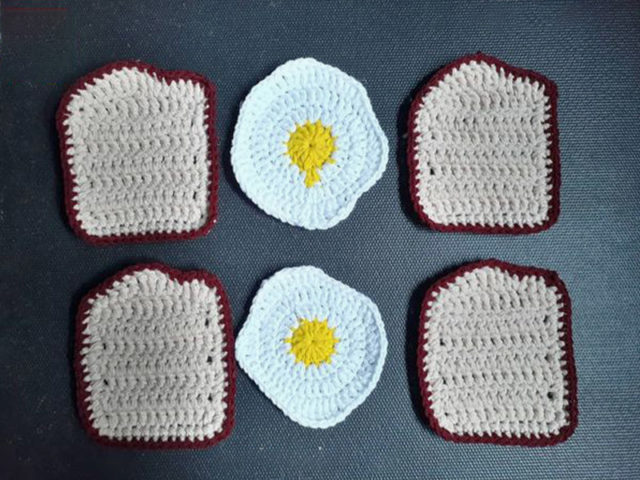 This is an amazing desi home decor item, that is also fun to look at. Coasters are often thought of as only being a practical item but gosh you can find some stylish ones around now — they're so pretty, you'll want to keep them on display 24/7! Buy handmade wool coasters from the Red Dot Shop here.
Price: Rs. 2,065
10. Longpi Black Pottery Large Coffee Mug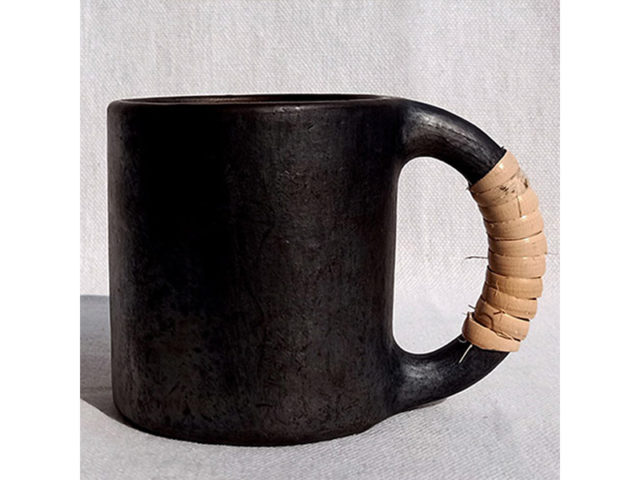 Who doesn't appreciate good looking mugs that can be used in day to day life? The mug is manually shaped, polished, sun-dried and fired in a bonfire. The black colour of Longpi ham is a result of reduction firing of the ware while polishing the heated earthen pots with a local tree leaf right after firing gives them the beautiful shine. Buy the gorgeous coffee mug from the Red Dot Shop here. This product brings you this heritage pottery, functionality as well as beauty!
Price: 630
With the right products and some creativity, you can bring a brand new and funky look to your house. Make your dream home come alive right in front of your eyes with these fabulous home decor pieces. Fill up your cart here at the Red Dot Shop today!