Let's admit it, doing a full face of makeup isn't something that we can do every day. Some days call for a makeup look that is slightly less work than our usual makeup routines. But again it is a no-makeup makeup look that requires makeup but is a bit more natural than everyday makeup looks. Celebs like Alia Bhatt, Priyanka Chopra, Sonam Kapoor, Kareena Kapoor and Deepika Padukone have been rocking no makeup makeup looks since forever. All these stars swear by their light makeup routine because of how easy it is on their skin but still gives them the coverage they need. Here's a guide to help you achieve your no-makeup makeup look in under 5 minutes.
5 Steps To Achieve Your No Makeup Makeup Look Flawlessly
1. Go On Easy With Foundation Or Simply Ditch It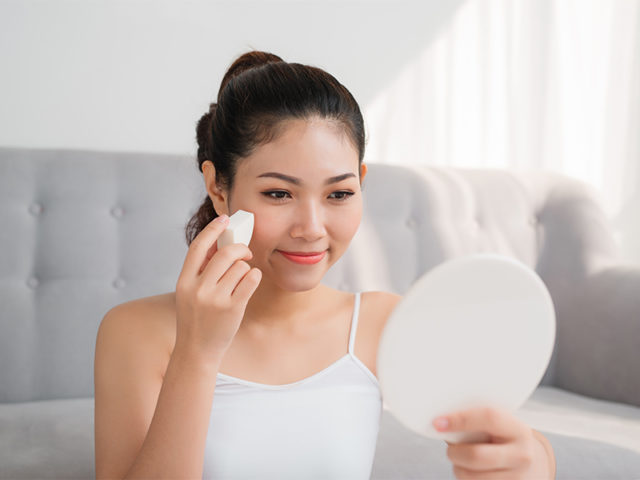 This step completely depends on how your skin is. If you have dark spots on your face you'd like to cover the dab with a little foundation/concealer on that area and blend it. If you've got clear skin and you just wear foundation to build a base you can either skip it or use very little of it. But please make sure that your foundation matches your exact skin tone.
2. Quit Eye Makeup Completely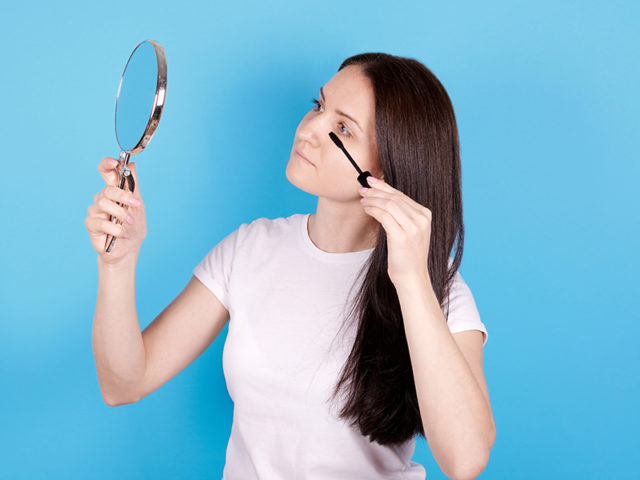 Whether it is using your bronzer as an eyeshadow or just not wearing eyeshadow, eye makeup is the first thing you can consider removing from the list of makeup essentials for this look. Remember we are keeping it as minimal as possible here, so just curl your eyelashes and apply a clear mascara if you have got one.
3. Lip Balms Are Your Best Friends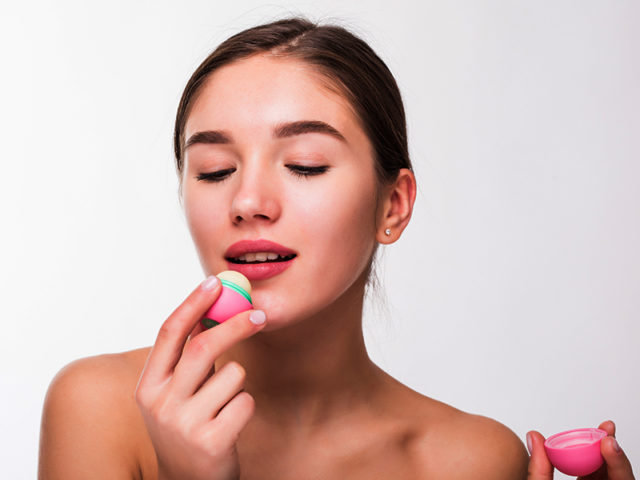 When it comes to lips, you can either go for a lip shade that's just the natural colour of your lips or you can apply lip balm with a tint. As you're not going to wear your go-to shade of lipstick, you can choose a lip balm that is hydrating if you're wearing a lipstick that is the same as your lip shade. Also if the lipstick is matte it helps as it looks more natural.
Lip Care 101: Find here DIY lip balm recipes, scrubs & top 10 tips for lip care.
4. Blush Is A Must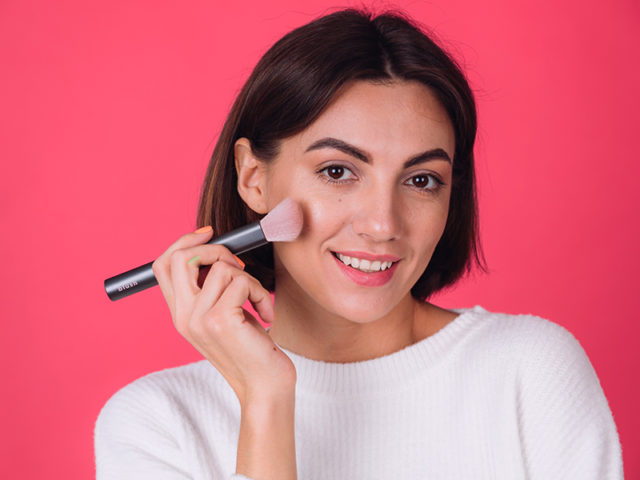 Well, if there is one product you don't have to ditch, it is blush. But be selective about the colour as we don't want it to look like we have applied makeup. So choose a blush that suits your skin tone and apply very little of it. To make the process easier you can apply the blush using your fingers and not a brush. This way it'll blend more nicely.
Budget Shopper: Find here 10 affordable blushes for every Indian skin tone.
5. Remember To Use Compact Powder To Set Everything
Lastly, it's important to set the makeup you've done with a compact powder to avoid any crease lines. So take a compact powder of your shade and use a brush to set your makeup. The key to achieving a no-makeup makeup look is not to apply a lot of products and work with less, the same rule applies to this step as well.
Skincare Tips To Step Up Your No Makeup Makeup Look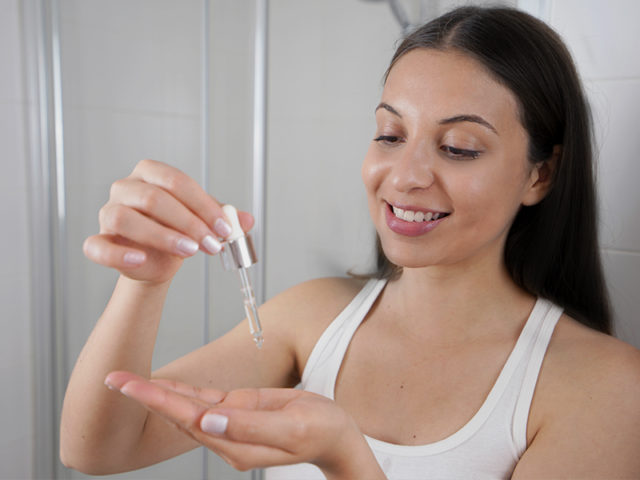 It's no secret that when it comes to natural makeup your skin must look good on its own as you're not going to apply much makeup. So to achieve that you can always concentrate more on skincare. Here are some things to keep in mind.
One should apply lighter products before the heavier products.
One should cleanse the face first to remove any oil, dirt, grime or make-up.
This should be followed by any light serum (containing Vitamin C and Hyaluronic Acid) which is powered with antioxidants, nutrients for the skin and makes the skin supple.
Post this, a spot treatment cream should be applied for the targeted therapy which can be on acne, blemishes, or any other problem one is facing. (This can be chucked if a person is not having any specific skin problem).
An under-eye cream comes along with this. Under-eye creams or serums being lighter, need to be applied before moisturiser as the moisturizers are heavier and thicker. Also, the under-eye skin is lighter and thinner than the other facial skin.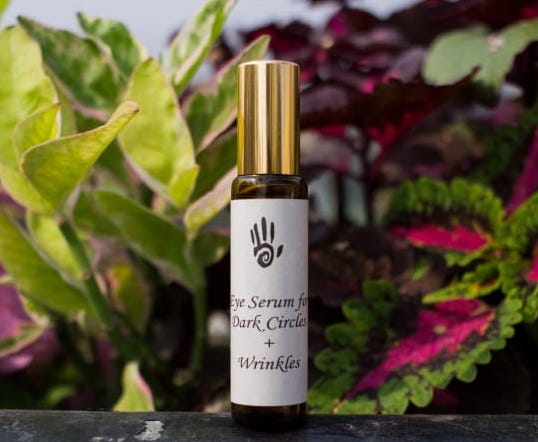 Different Guides For Daytime And Nighttime Regimen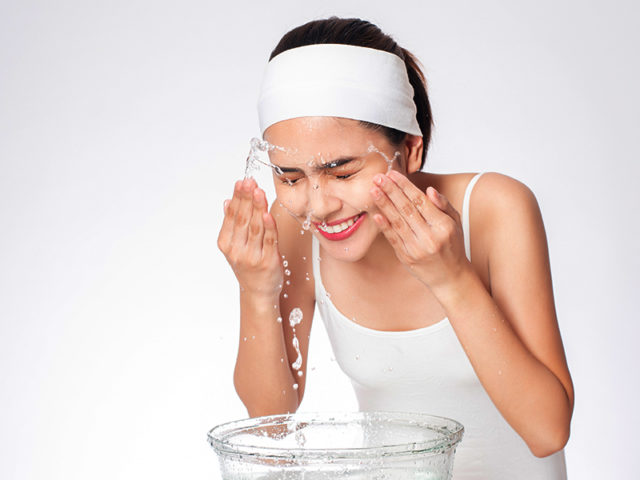 Use the products on the face and neck both, for uniform skin tone and texture.
AM Routine:
Cleanser
Toner or Essence (optional)
Serum for the face (3 drops)
Moisturizer
Sunscreen (2 finger lengths for face and 1 finger length for neck)
PM Routine:
Makeup remover
Cleanser
Under-eye cream/serum (1 drop)
Serum for the face (3 drops)
Night cream or Spot Therapy (targeting your area of need like acne, pigmentation, anti-ageing like Retinol) (pea-size amount)
Moisturizer (needed with retinol to prevent dryness, otherwise optional if your night cream is hydrating enough)
Find here a 5-step zoom ready makeup routine to look professional even while you WFH.
Key Takeaways
Use products with more pigment so that you can use less of those
Make sure your skin is hydrated and moisturised well, so don't skip skincare
Layer your products the right way so that your skin looks glowy
If you want glowing skin but can't apply a highlighter, go for a face oil underneath your base
Lastly, after you've taken care of everything don't forget to put on a smile so that you look even better in pictures, a pout works too! If you love makeup & also suffer from oily skin, then worry not. Simply follow these makeup steps for oily skin and see you looking flawless.