Your mom has been there for you since day one — literally. And this most important woman in your life deserves to be spoiled with love 24/7, 365. Browse through this list of 15 most unique gifts for mom, which range in price, personalization and practicality. Since no one appreciates sweet sentiment quite like your mom, all of these gift ideas are packed with heart. Even if you're shopping for the woman who claims to already have everything, you're bound to find the perfect present that'll bring laughs, smiles and happy tears on Mother's Day.
There's a good chance that your mom doesn't want you to spend too much time, money or stress picking out a great gift for her, so there are tons of affordable options — some personalized, some not — that you can order at the very last minute. And if you're also looking for something for your nani or dadi, mother-in-law, these gifts will work for them too. Click here to get potpourri decoration ideas like you've never seen before.
1. Healing Kit For The Mom Who Does It All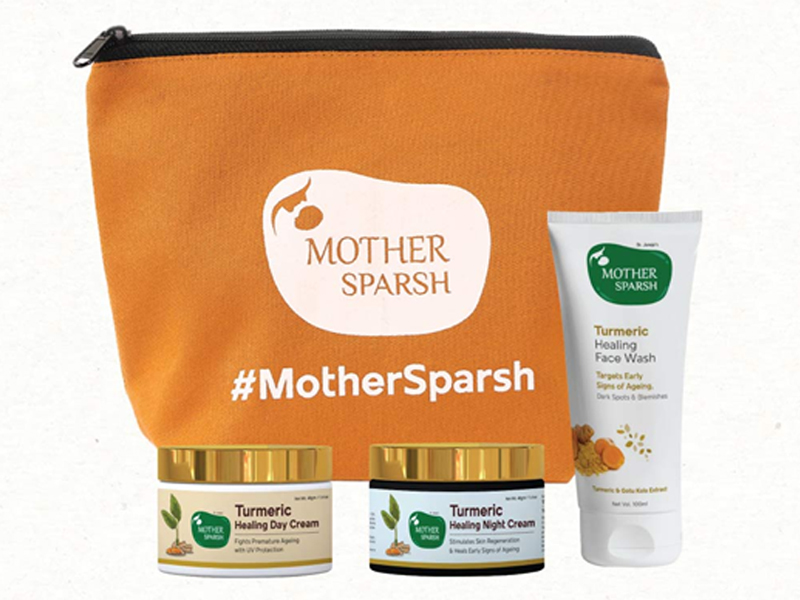 Help your mom rejuvenate her skin after she had a tiring day working all day round. Gift this healing combo which is crafted with the restorative essence of the age-old remedy of Turmeric and Gotu Kola extracts. Begin the skincare regimen with the Turmeric Healing Face Wash that helps clear the skin while assists in defying the signs of ageing and eradicating dark sports. Buy The Skin Healing Kit With Turmeric and Gotu Kola Extracts that hydrates, defies early signs of ageing and stimulates cell growth and helps kick-start your mom's beauty regime. The natural factor would be an amazing advantage to this gift because all moms want to be closer to nature.
Price: Rs 1,189.15
2. Assorted Nut Butter Mini-Series For The Foodie Mom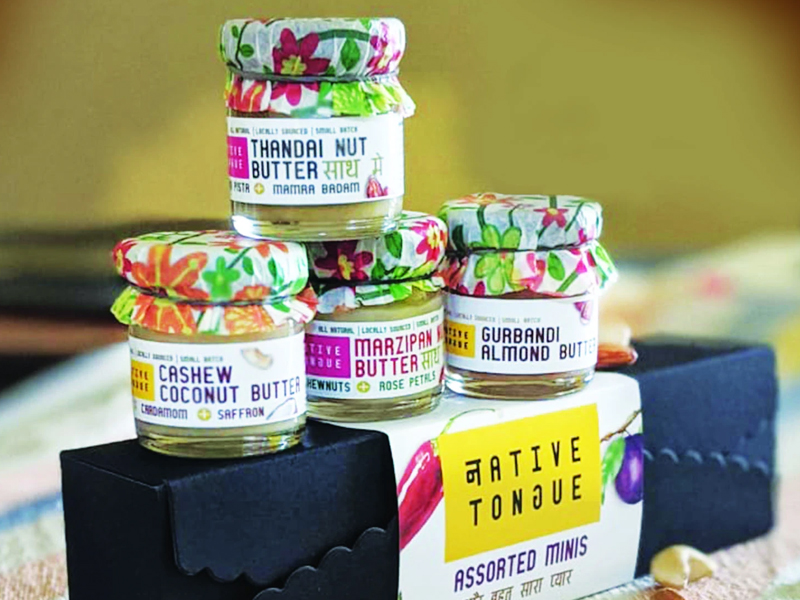 In a stomach growl-inducing search, look out for these assorted nut butter mini-series gifts your mom will want to dig into immediately. Let food be the bond and indulge in gourmet products made with natural, local ingredients. The product range takes pride in unique flavours, which are fun twists on some old classics which would be loved by your mom. The range covers dessert sauces, seasonal fruit preserves, cordials, savoury spreads and nut butter. The products designed for consumption, cooking and baking – making them a perfect gift for a day well spent relishing in food together! Spend more time in the kitchen with your mom if you both love to experiment with food with The Native Tongue Assorted Nut Butter Mini-Series. Buy these jars of natural, gourmet deliciousness on the Red Dot Shop.
Price: Rs 590
3. Natural Hair Care Package For All Rounder Moms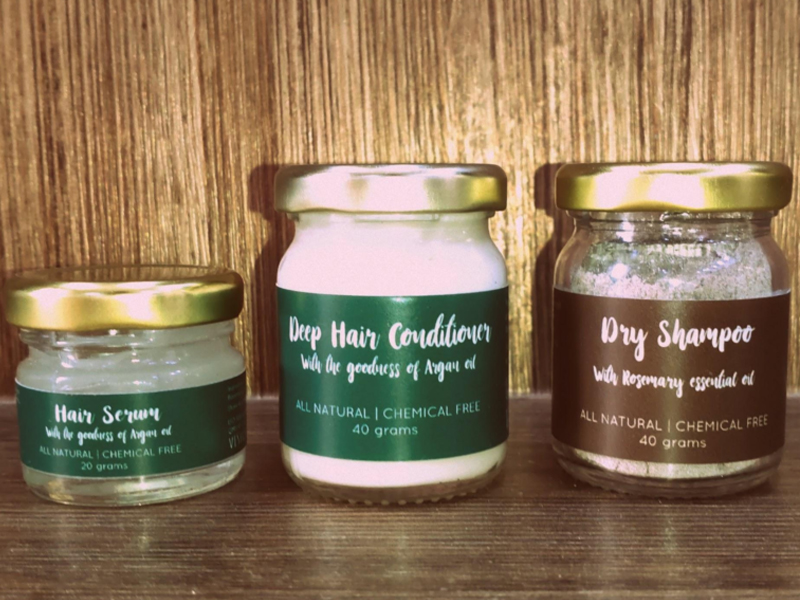 Take your mom's hair worries and throw them in the dump with Vishisht's haircare package. Combine the goodness of rosemary dry shampoo, conditioner as well as hair serum that will add volume and shine to your mom's gorgeous locks without stripping the hair of its moisture or weighing it down. Make a set of all three rosemary products like dry shampoo, a deep hair conditioner and it's all-natural that add volume and texture. Go ahead and treat your mom to something sweet by gifting her the best hair care products and serum by Vishisht. Shop now for amazing hair care products at the Red Dot Shop.
Price: Rs 249 – Rs 299
4. Tinge Beauty Hamper For The Trendy Mom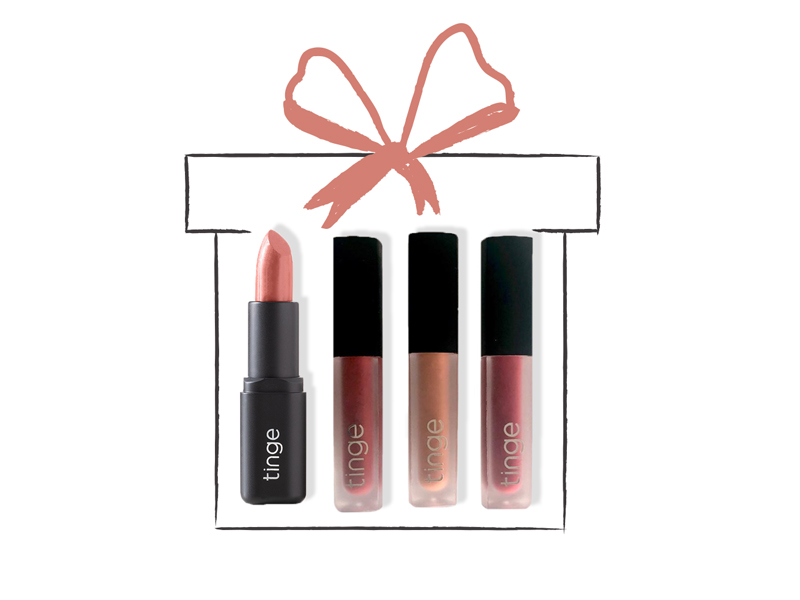 Your mom must take some time out for herself. Buy a variety of make-up products, Tinge liquid matte lipstick, Tinge wax lipstick and Tinge multishade stick and put them together in a beautifully decorated gift hamper. Not just lipsticks, Tinge also offers a range of lip balms, masks, eye shadows, foundations, concealers and other beauty products. Make a hamper for Mother's Day since it is the perfect excuse to pamper your mom with makeup and self-care treats. Purchase an array of beauty products from the Red Dot Shop for your mom that she wouldn't normally buy for herself.
Price: Rs 590 – Rs 750
5. Skin Care Essentials For The Moms Who Are Always Busy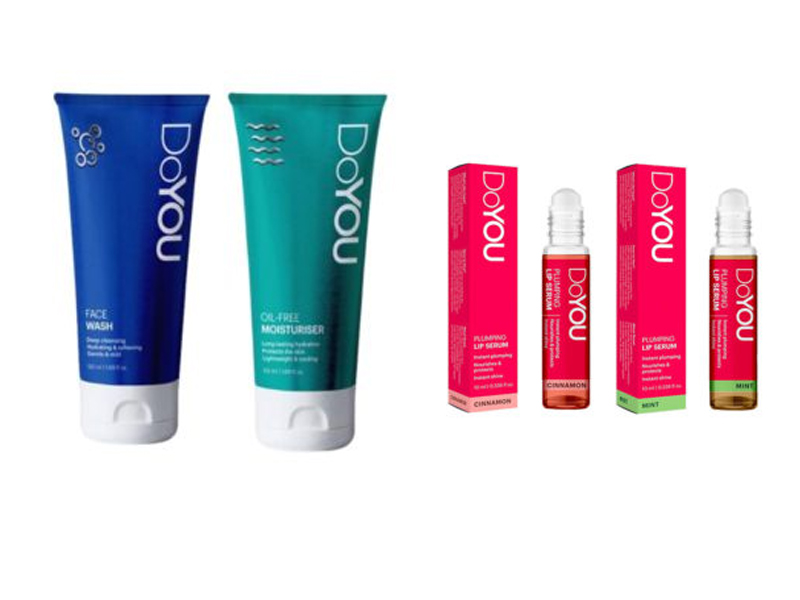 Spas are dreamy, but moms are busy taking care of everyone in the family except themselves. So treat them with these skincare essentials and get their gorgeous glow back. DoYou covers all the skincare requirements with a wide range of products like face wash, oil-free moisturiser, night cream, calming mousse mask, plumping lip serums. These products undo the damage caused by daily skin stressors, they suit all skin types so that's one less thing to worry about, they're one woman armies so you can chuck cumbersome beauty routines and save time. Give your mom the perfect opportunity to take skincare seriously with DoYou skincare essentials. Shop at the Red Dot Shop and turn the tired, overworked faces into a happy and radiant look.
Price: Rs 495 – Rs 695
6. Kitchen Ware Items For Moms Who Love To Host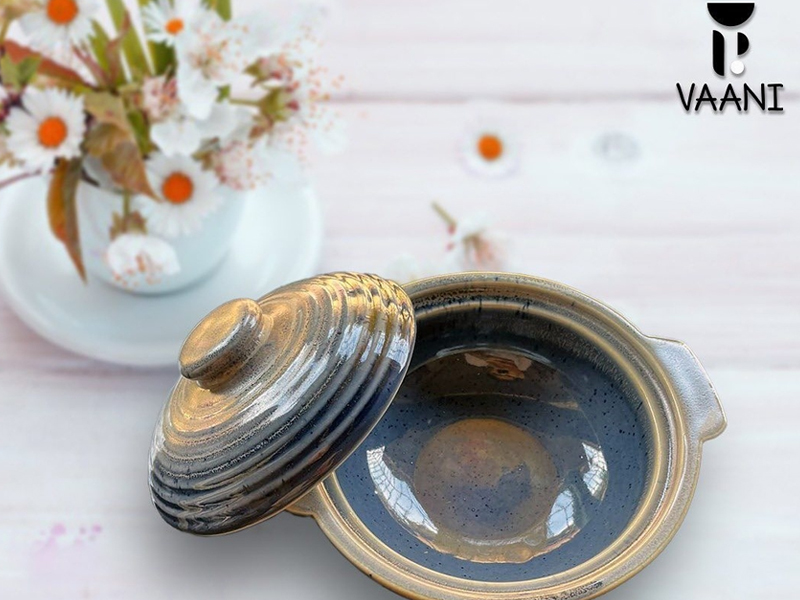 Finding the right gift for a mom who likes to cook can be tricky. You want to give something that's unique and looks beautiful on her kitchen counter, of course. But it should also be practical, something she'll use often — though not something she already owns. Vaani caters to all your needs. Every mother spends her share fair of time in the kitchen, imagine how much she'll love the customised items. Make her breakfast in bed and serve on the beautiful Blue Serveware and Green Gradation Platter Cum Eating Plate With Fish Details and Green Leaf Coffee/Tea Mug, she'll love the gesture as well as the products. Be honest—are there any moms that wouldn't love to step into the kitchen and see delightful kitchenware items by Vaani? So what are you waiting for? Buy now at the Red Dot Shop!
Price: Rs 375 – Rs 875
7. Summer Must-Have Wardrobe For The Fashion Savvy Mom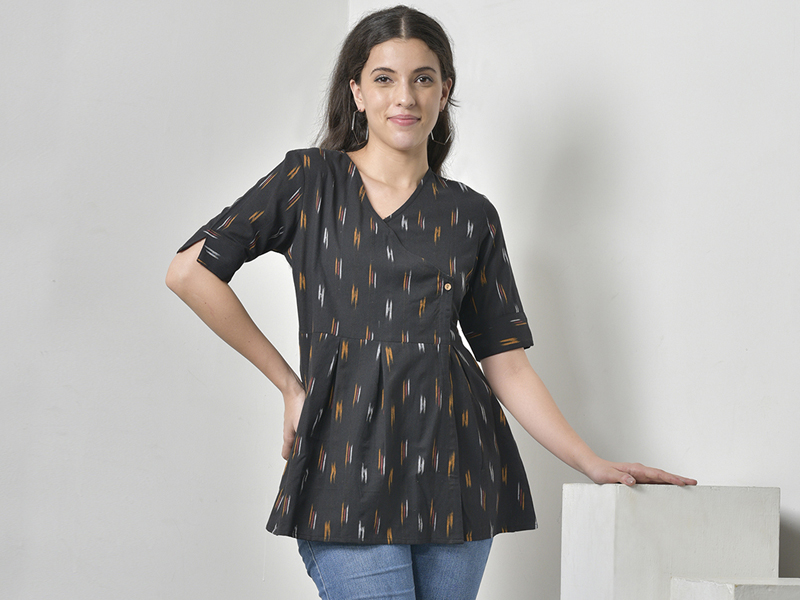 Give your mom something that will make her feel like the best version of herself — a fashionable woman who instilled you with an appreciation for aesthetics and great taste in clothing. Buy the gorgeous Prayas Women Blue Ikat A-Line Dress, Prayas Women Grey Ikat Short Kurti or choose from other options of dresses and kurtis. Gift your mom an exemplary combination of traditional and western wear with clothes from Praya. Shop for summer collection on The Red Dot Shop. Because aside from the late-night FaceTime calls, carefully curated care packages, and well, everything else, nothing reminds us how much we love her like borrowing something from her enviable closet.
Price: Rs 759 – Rs 2,799
8. Decor Artefacts For The Homemaker Mom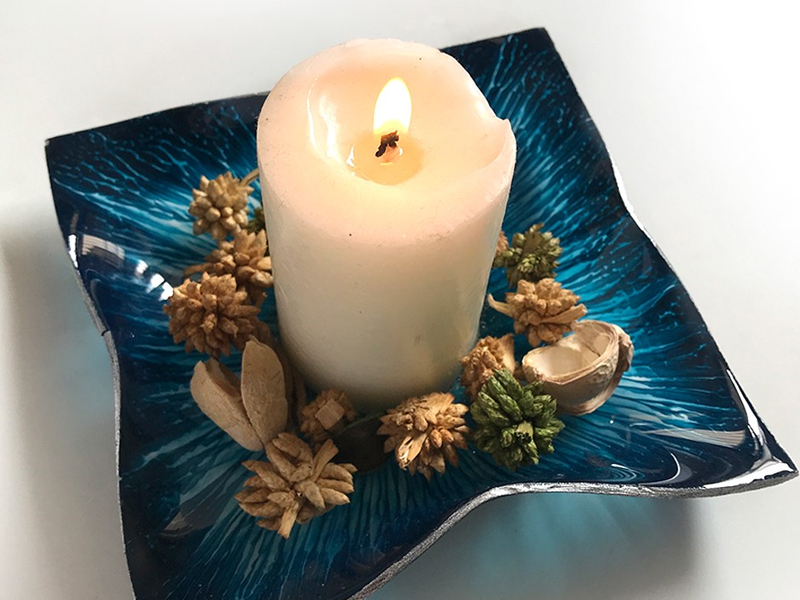 Add flair to your mom's collection and make your home look more beautiful with handmade and 100% one of a kind products. The brand's style is chic, modern and soft which resonates with all the generations. With your decor artefacts for mom, celebrate her passions and love of family. Buy the beautiful collection of bowls and luminous coasters. Consider getting your mother a gift that will last longer. When you purchase a piece of home decor for Mother's Day, your mother will think of you every time she looks at it. Get shopping at the Red Dot Shop now!
Price: Rs 900 – Rs 2,250
9. Fun Trio For The Food Connoisseur Mom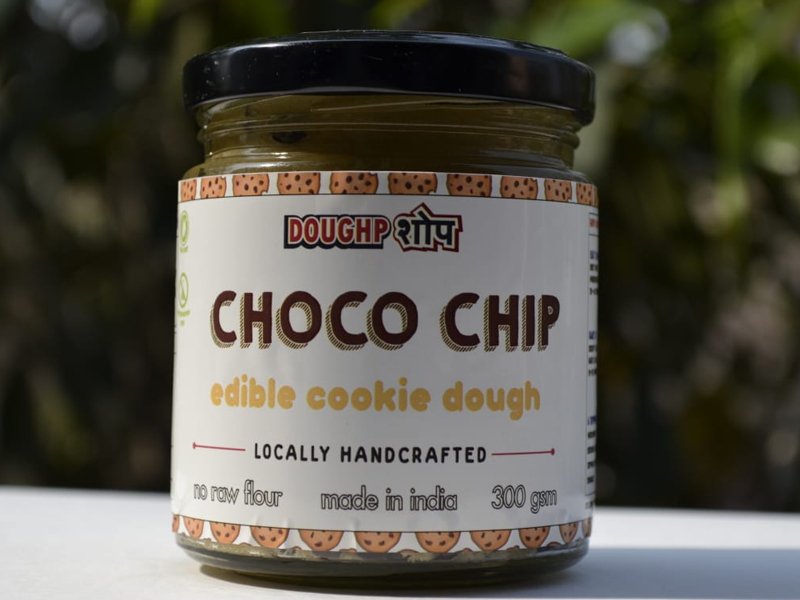 Remember when having the luscious cookie dough from the bowl was so much more enticing than waiting for the cookies to be finally baked. Well, Doughp Shope is a start-up that deals with hand-crafted edible cookie dough, a venture to satisfy your cravings by providing an extensive range of eggless cookie dough! If your mom loves baking, gift her this and she'll be over the moon! The dough can be readily eaten from the jar or can be baked into delicious cookies! Share a moment of joy with your mother and open a jar of delicious cookie dough. Fill up your cart at the Red Dot Shop. Don't stop at one, buy vanilla, chocolate and oreo flavours together and curl up in front of the tv to watch your favourite shows together.
Price: Rs 160 – Rs 370
10. Pair Of Baubles For The Stylish Mom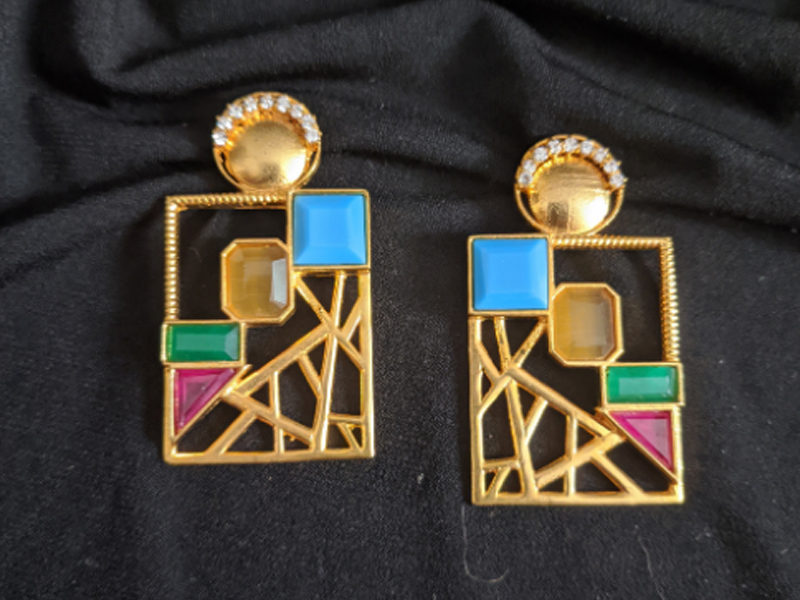 House Of Kalart Jewellery is for the quintessential free-spirited woman, just like your mother. If she has a zest for life and believes that jewellery is an expression of her individuality, then this one is perfect for her. For her, every day is an occasion to dress up and experience life. She is a personification of elegance with no inhibitions. House of Kalart is a premium fusion label that exhibits global aesthetics and traditional craftsmanship. If you're looking for a gift that feels like a special treat, you can't go wrong with giving mom a jewellery piece from House Of Kalart. Choose from the plethora of options at the Red Dot Shop now!
Price: Rs 1,350 – Rs 2,750
11. Gift Combo Of Handmade Soaps & Kurtis For The Bestie Mom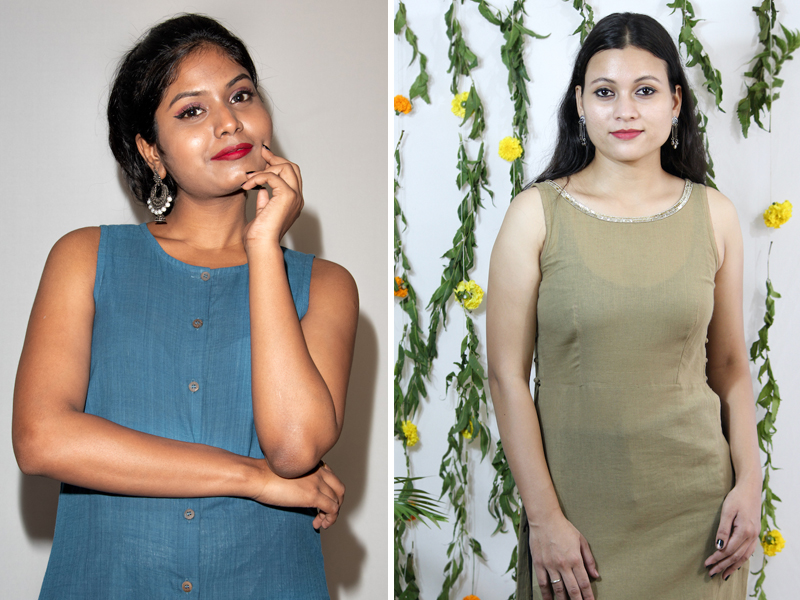 Purchase a batch of homemade soaps and tie it with a gift wrap. Your mom will love it! Relaxing scents, like lavender or vanilla, will make your mom appreciate you even more, especially at the end of a long day! The Hand Made store has adopted the traditional work techniques of artisans and make each product by hand which your mom will surely come to love. They also have an elegant collection of kurtis, that'll look beautiful on your mom. Pick out from a variety of options from The Hand Made Store and mismatch kurtis and handmade soaps and help make your mom's morning natural and easy. Buy your favourites at the Red Dot Shop.
Price: Soap Rs 200, Kurtis Rs 1,999 – Rs 2,599
12. Menstruation Care Package For The Caregiver Of The House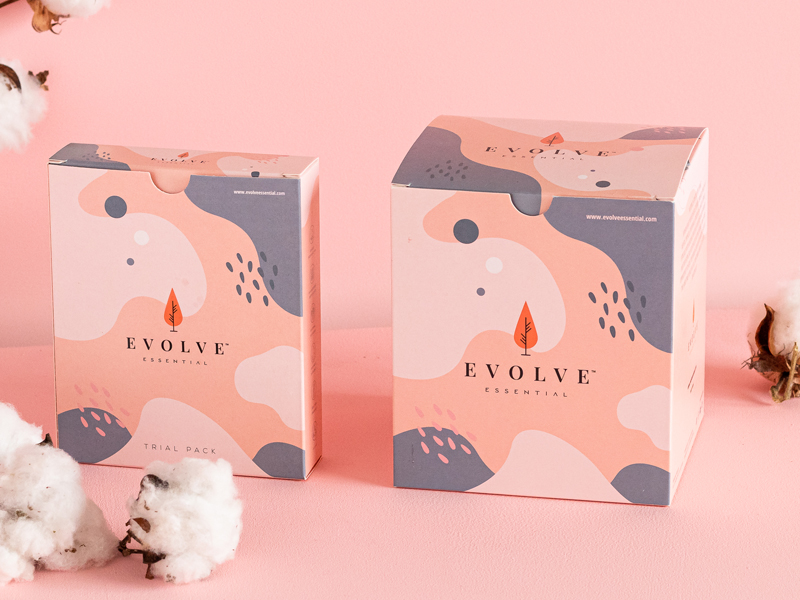 A menstruation care package is the best gift you can give a woman, even your mom. Choose a few snacks like dark chocolate, get some healthy drink options like chamomile or peppermint tea and a pack of the best sanitary napkins. Evolve Essentials' sanitary napkins are eco-friendly, sustainable and are made with pure acrobat premium cotton. They provide no discomfort and also maintain pH balance. Evolve packaging is made with recyclable material and every pack has a complimentary plantable seed paper. Try to make all hardships face by your mom vanish with ease with Evolve Essential menstruation care package. Get yours now from The Red Dot Shop.
Price: Rs 599
13. Cinnamon Soul For Moments Of Self Care With Mom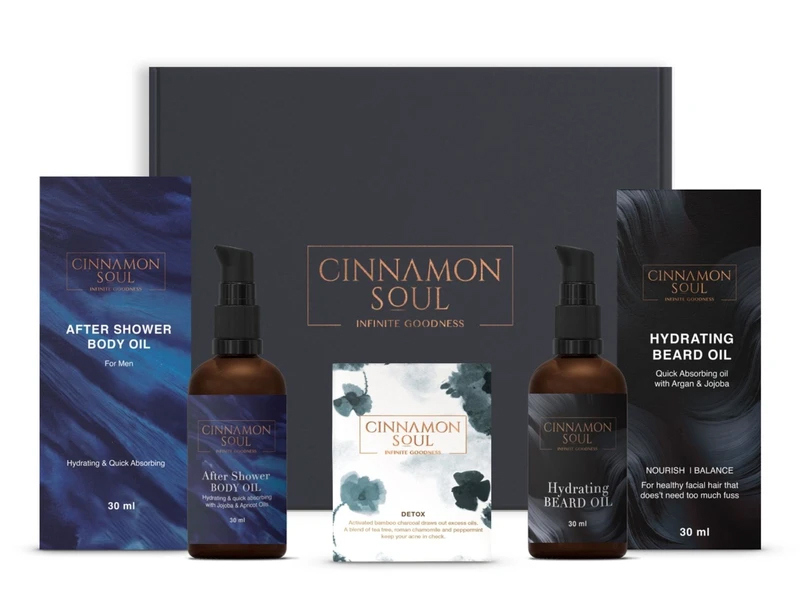 Treat your mom to luxurious, sensorial oils and bath products made from natural and plant-derived ingredients. With the lockdown going on, your mother can't have her a trip to the salon, so introduce her to the eco-luxury in everyday living. Buy their special gift packages like the luxury care package gift set or citrus breeze duo gift box, made for occasions like this. Simple. Authentic. Affordable.
Price: Rs 600 – Rs 1,700
14. Stylish Jewellery For The Minimalistic Mom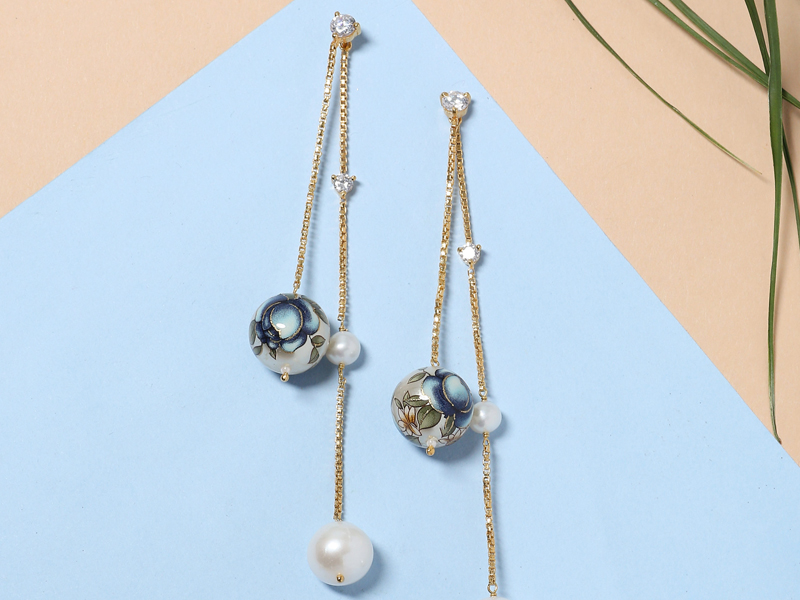 No matter your mom's style, she'll rock any of these jewellery pieces. If she's a minimalist, it'll look great with a crisp tee or denim shirt or even dresses; if she likes a little more traditional look, they'll look just as good layered with her sarees and kurtis. Whether it's a necklace, bracelet, earrings or rings, you can have it all for your mom from one place. The products by Nirwaana are made using handpicked beautiful stones that will look good for any occasion, your mom will be a fan of Pearl Duet sui-dhaaga earrings matched with Sneh bracelet and ring. Your mom will fall in love with the minimalistic and timeless jewellery from Nirwaana. Buy Nirwaana jewellery at the Red Dot Shop to choose what your mother will love.
Price: Rs 1,850 – Rs 5,500
15. Pottery Craft For Moms Interested In Ceramic Art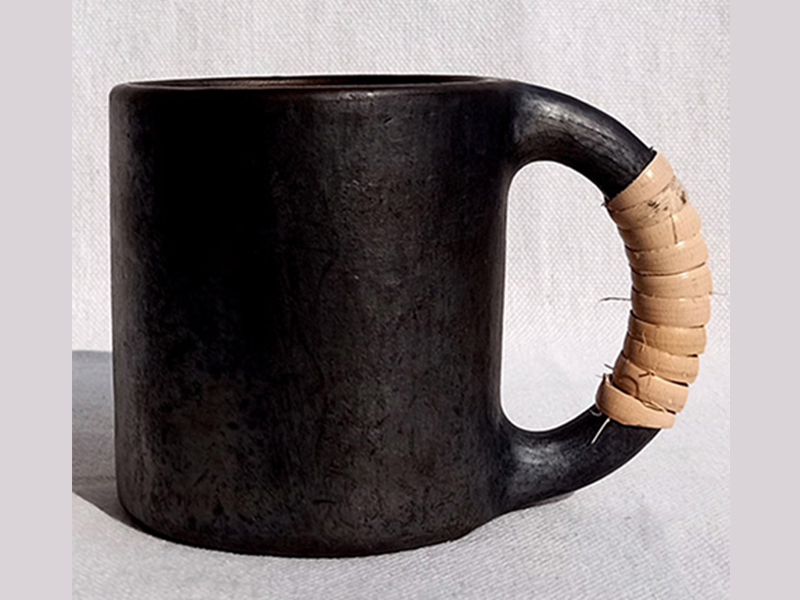 India has a rich history of crafts, and different regions across the nation have their own distinct and very unique styles of terracotta crafts – like the Molela Craft of Rajasthan, Black stone Pottery from Manipur, Painted Pottery from Kutch and many more! If your mom has an interest in terracotta and hand made products, products from Terracotta by Sachii might be the ultimate gifts. If you want to make your morning tea time with your mom a special affair, then this one's for you. Get your morning tea in this Longpi mug and enjoy the sunrise and a conversation with your lovely lady. Purchase the mug at the Red Dot Shop today!
Price: Rs 630
Mothers do everything for their children and deserve to be showered with appreciation and love. Even if you are far away from her right now, there are ways to show her how special she is to you. Make it a Mother's Day celebration worth remembering with these unique gifting ideas. Celebrate mother's day with a combination of these gifts and some other unique ways to show your love and affection.