Schools have begun offline in several parts of the country, leaving worried parents behind as their kids head outside. Instructions are rolled out by anxious parents who could not enter the school premises and also by school authorities. But have those ever eased a parent's mind when it comes to their children? On Tuesday, 12th October, the Subject Expert Committee (SEC) gave a recommendation to Drugs Controller General of India (DGCI) for the emergency use authorisation of Bharat Biotech's Covaxin for 2-18-year-olds. The news was welcomed not just by parents but also by doctors around the country.
Read Here: A list of leading states and their school reopening announcements.
"After detailed deliberation, the committee recommended for grant of market authorization of the vaccine for the age group of 2 to 18 years for restricted use in emergency situation," the subject expert panel said in a statement during an interview.
This grant makes Covaxin only the second vaccine to be approved for children in India, and the first ever in the world to be approved for children below the ages of 12. In August 2021, DCGI had granted emergency approval to the Zycov-D, a COVID-19 vaccine developed by the Ahmedabad based Zydus Cadillac group for use in adolescents 12 years old and above.
Read Here: 7 vital facts you need to know about DRDO's 2-deoxy-d-glucose drug
How Safe Is It?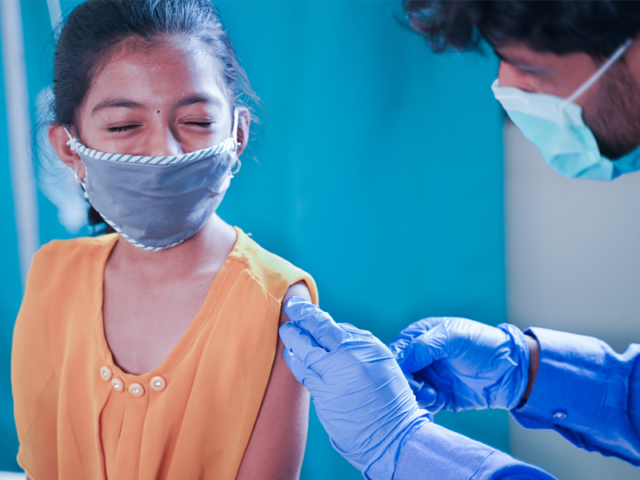 Hyderabad-based manufacturer Bharat Biotech had completed Phase 2 and Phase 3 trials of Covaxin on children below 18 years of age in September 2021. This data, however, has not been made public yet.
"As per the data that the company submitted, the vaccine has been found to be safe and efficacious in children. The experts were of the opinion that it should be allowed for use in children," a senior official said.
The Drugs Controller General of India had given a nod to the company to conduct Phase 2 and 3 clinical trials in May this year and the trial was conducted in June on 528 children with 28 days in between the doses.
It is expected that two doses of Covaxin, 28 days apart, will be given to children. Experts believe that this will prove to be a major step as schools, coaching centres and sports centres are gradually opening.
Read Here: A back-to-school guide to teach your kids about hygiene & social distancing
Emergency use authorisation by DCGI-CDSCO, however, is subject to these four conditions:
Continue Study as per Whole Virion: The developer of Covaxin will continue the study as per Whole Virion, Inactivated Corona Virus Vaccine, the approved clinical trial protocol.
Provide updated PI, SmPC: The firm should provide updated Prescribing Information/Package Insert (PI), Summary of Product Characteristics (SmPC) and Factsheet.
Submit Safety Data: The firm should submit safety data, including the data on AEFI and AESI, with due analysis, every 15 days for the first two months and monthly thereafter and also as per the requirement of New Drugs and Clinical Trials Rules, 2019.
Risk Management Plan: The firm should submit a risk management plan.
International Acceptance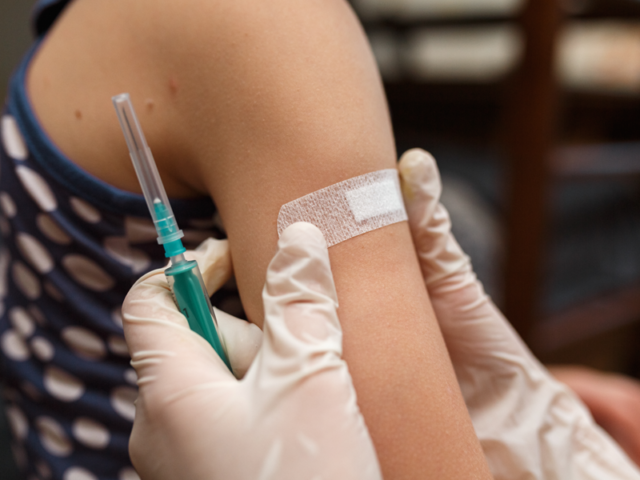 Dr Rahul Nagpal, director of paediatric and neonatology at Fortis Hospital Delhi, said, "This is the first step and there is still time before it will be fully implemented. It is obviously exciting news but we need to wait and see. In case it is started, children with co-morbid conditions and those aged above 12 years will be the priority group. But at the same time, let us not forget that WHO has still not approved Covaxin. A section of people would have hesitancy to take the vaccine since they would not be able to travel abroad with their children".
Experts say that efforts must be made to establish its efficacy globally so that the children are not subject to restrictive measures when they travel abroad.