Getting romantic on the phone is not just limited to "female call centres" for lonely men. Though Ayushmann Khurrana's Pooja in Dream Girl and Anne Hathaway's Liz in Valentine's Day were great characters, phone sex is not what is portrayed to be in movies. Today, sexting has taken over and exchanging hot pictures and sensual texts have become the norm. While sexting might be the digital age's form of tantric discussion, the seemingly ancient form of phone sex might is not out-of-date at all. Phone sex can be a surprisingly sexy avenue to explore for those who meet their partners online or are successfully navigating long-distance relationships. And not to forget, adding a tadka of phone sex to a long-term relationship can be a fun experience!
Dial-Up For Phone Sex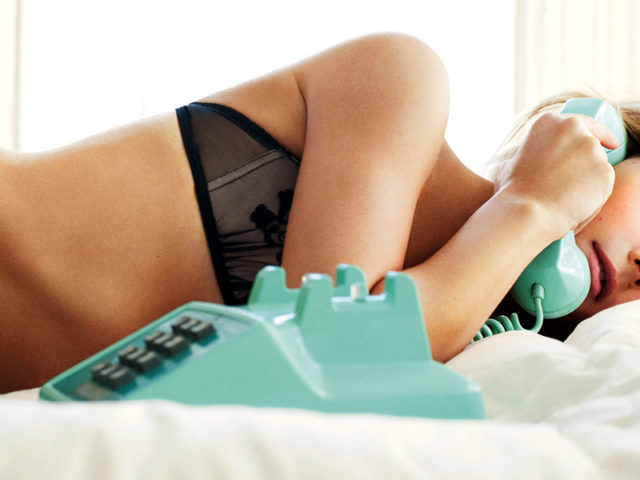 Phone sex is less about quick exchanges and more about a total-body experience. Most people think it's just talking dirty on the phone. But they don't realize that the brain is the biggest sexual organ in the body. When you talk, breathe heavily, or moan, you're doing this through a direct line to the brain. So what exactly is phone sex? It's talking about foreplay and sex, describing a sexy scenario, audio roleplay, and, probably, masturbating together along to it.
Sure, getting started can feel a little awkward. Some people have no problem introducing phone sex to their partners, but that's not true for everyone. It can be intimidating to talk about phone sex, let alone initiate phone sex. So how do you set the mood?
3 Things To Remember Before You Get Hot & Dirty On the Phone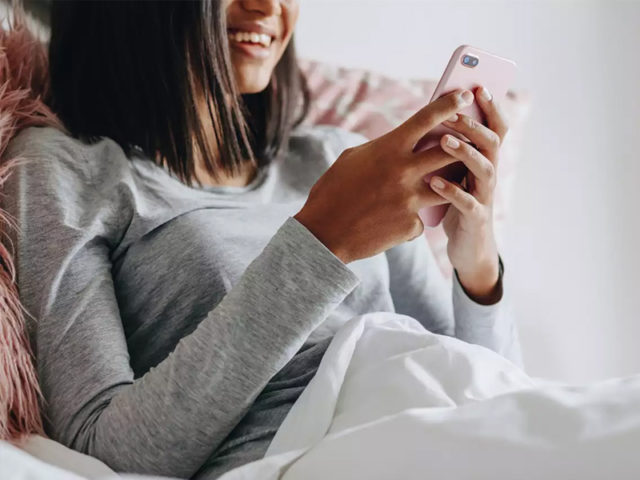 1. Get Consent
Nothing is sexier than consent. Period.
Overkill or not, everyone should consent to sexual activity before it happens. If you spring phone sex on your partner, you don't really give them the chance to consent. They might be down, or it may be awkward and uncomfortable. So sit them down, have a chat about wanting to try phone sex and let your wild side show!
2. Embrace The Awkwardness
Phone sex might be something that you haven't tried before. So, at first, it's likely to feel a bit weird, strange or awkward but you can laugh your way through it. Remember that you already had a sexual relationship with this person and have likely had many of the experiences that you are talking about. The key is to initiate the conversation, let go of inhibitions and see where the call takes you.
3. Ensure Your Privacy
The more private a place you can be in for phone sex, the better. It will help you to relax and feel less inhibited, especially if you're a beginner. So lock your door, close the curtains and turn on a little music to set the mood.
10 Ways To Get Kinky With Phone Sex
But if you need some help perfecting your dirty-talk repertoire and etiquette, don't worry: We talked to a handful of phone-sex operators and got their best advice for upping your phone-sex game. Here are some kinky conversation tips and smooth strategies to engage in some pleasurable activities over the phone.
1. Get In The Zone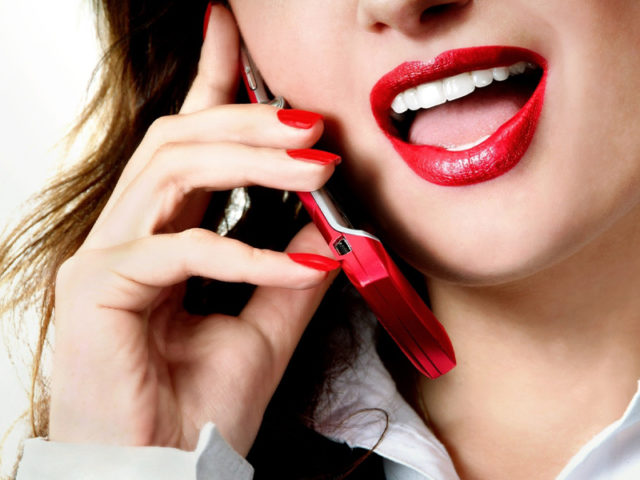 Before you even get on the phone to get down and dirty, you need to take care of yourself. Do what makes you feel as sexy and attractive, and comfortable as possible. Everyone has their own preferences for feeling more comfortable and sexy, what turns them on and gets them going. Here are a few ideas that can help.
Take a nice long bath
Wear some lingerie, apply makeup, get your hair done if you want
Have a glass of wine or two to help relax
Light candles
Have a sex toy or two ready
2. Spark The Conversation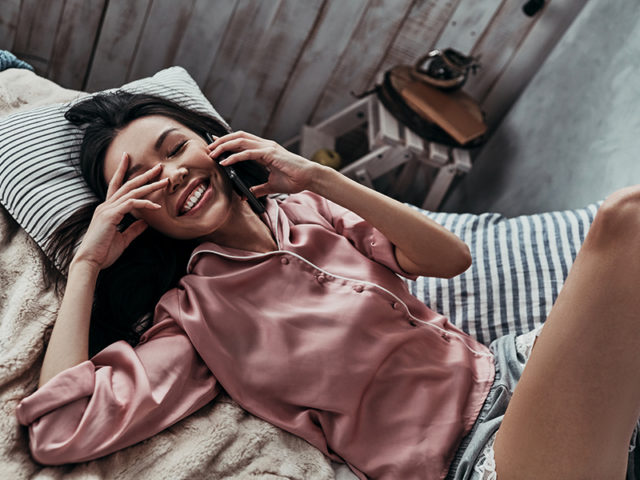 Once you feel you're in the right mood, it's time to call your partner. Talk about a fun sexual experience you've had in the past, what you enjoyed the most about it and don't forget to get into the details. Create a visual with your words, say where you both were, what was happening, what you were both wearing. Or say you wish they were with you. Start describing how you would kiss them and touch them, then ask them what they would do to you.
3. Keep It Slow & Low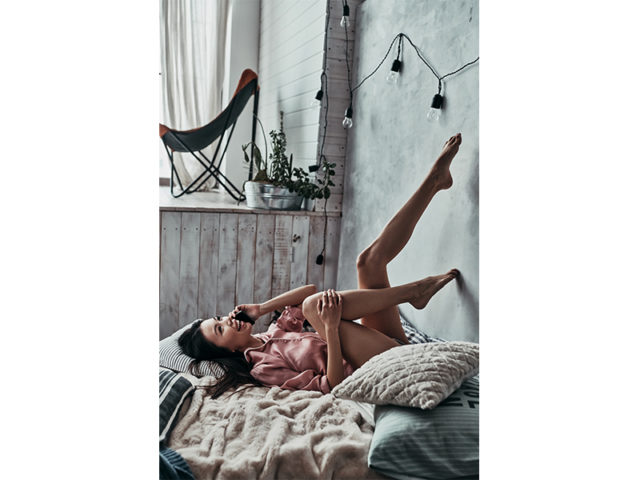 Remember to keep low pressure if this is the very beginning of your phone sex journey. Often with things like phone sex, we also have unrealistic expectations, because the representation that we see in the media, and TV series and movies isn't always the reality. If it comes to a natural conclusion or you move onto talking about something else then don't worry about it.
4. Let Your Imagination Run Wild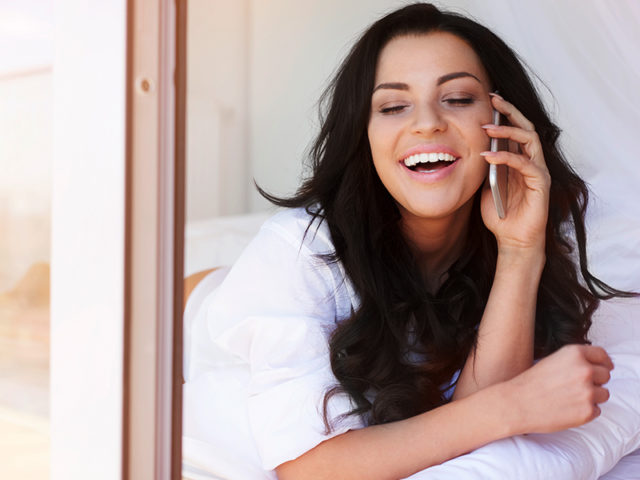 Phone sex is a good time to actually talk to your partners about what they want sexually or what they fantasize about. When you're face-to-face with a person, there are certain things that are a lot harder to talk about. But phone sex is the perfect way to help you to fantasize about it.
5. Have Reality Take The Backseat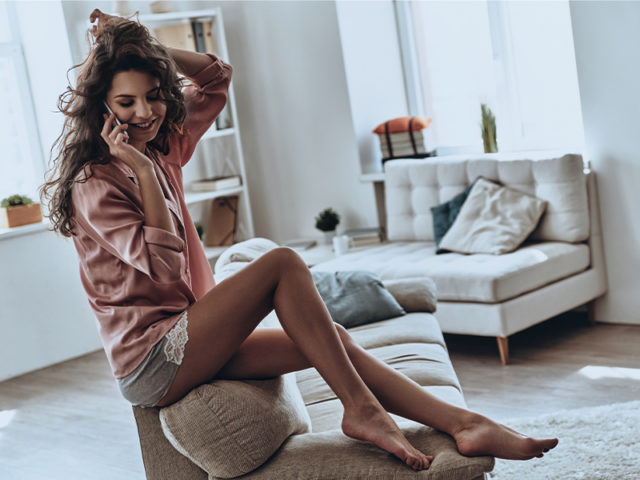 Phone sex is one way of going all out without the fear of being judged instantly. Remember, here, anything is possible. The description is everything in phone sex, so if you're creating a fantasy scenario, set the scene. Paint a picture with your words whether you're ready to be pleasured in a farm or hooking up in outer space.
6. Bring In The Sex Toys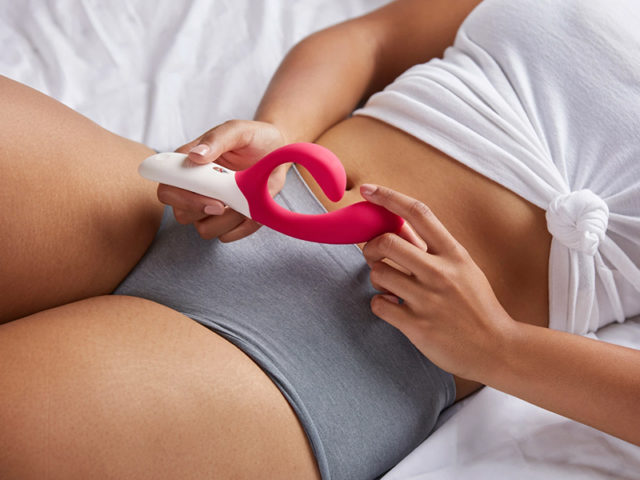 Sex toys aren't just to help you reach the climax or to experience new sensations. They also give you something to talk about during phone sex. Take phone sex as an opportunity to play around with new masturbation techniques.
Choose your favourite sex toy
Describe to your partner the shape, size and details of the toy
Spell out exactly how you're using it, where you're putting it or how fast you're moving it
7. When In Doubt, Moan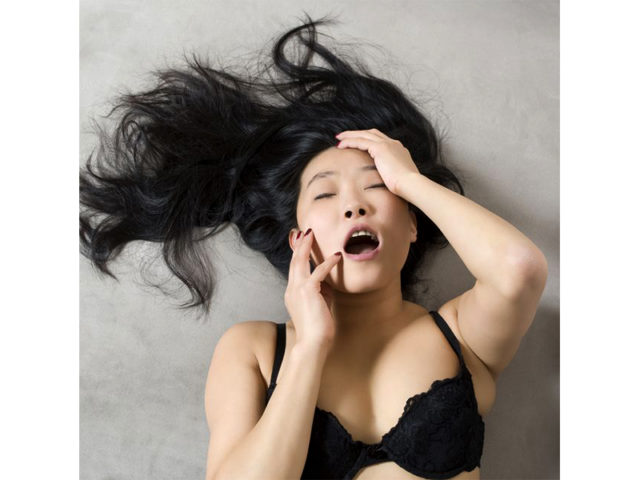 There's hardly anything sexier than hearing your partner moan and grunt and purr in your ear. Don't be afraid to let out your own deep breaths and moans to cue your partner in on where you are and what works for you. Chances are, when trying phone sex for the first time, you might start to get in your head or find it weird. Just go back to the present and in the mood.
8. Time For Roleplay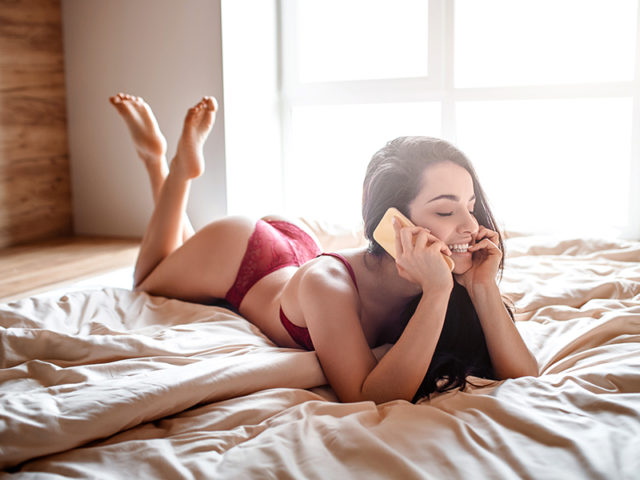 Phone sex serves as an incredible gateway to role-play. Novelty works wonders in the bedroom, just like in life. Feel free to get creative with your voice, invent sexy scenarios, adopt a fun character like a dominatrix, a teacher, a cowgirl and more!
9. Use Descriptive Words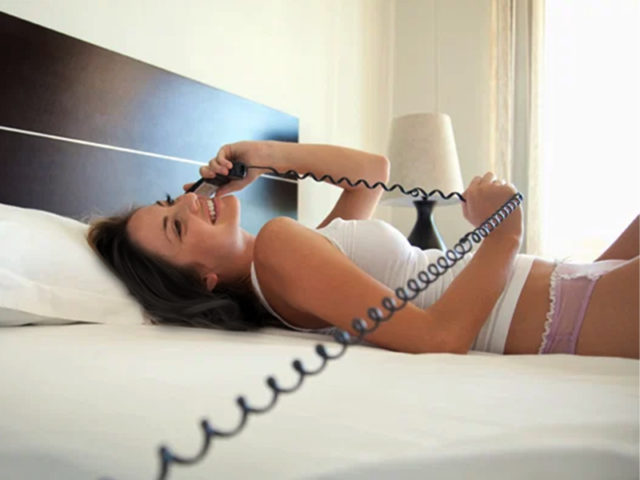 Make sure your language is action-oriented. The more descriptive you are, the more your partner will be able to visualize your sexual fantasy and be able to join in. Describe each other's erogenous zones by using a variety of synonyms. Try "I love it when you grab my hair when we're doing it doggy-style" or "I wish I could lick your torso covered in frosting".
10. Give Each Other The Chance To Finish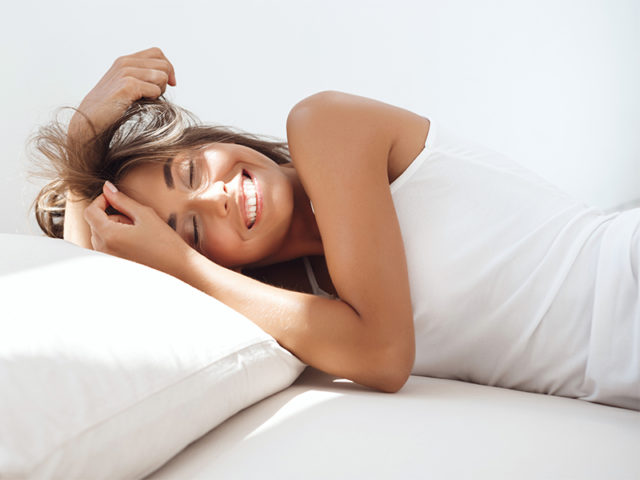 Just like in real-life sex, you need to pleasure each other as much as you focus on your own climax. Yes, orgasms aren't everything but it doesn't hurt to achieve the big O! If you want to climax, whoever climaxes first should ideally stay on the line until the other reaches the finish line, too. Don't leave them unsatisfied, for that's the reason you're on the phone!
The crucial thing to remember is that phone sex doesn't have to be limited to your mobile. Skype, FaceTime, WhatsApp, Zoom and Google Meet make for perfect alternatives. There's no phone sex technique that's a guaranteed success. It's all about seduction, comfort, experimentation, finding what you like, and exploring with your partner.