Skincare enthusiasts have been going gaga over the video that Alia Bhatt dropped on her YouTube channel a few days back, on popular demand from her ardent fans. The video sees the diva sharing her skincare routine, along with her sister, Shaheen Bhatt, who is clearly the one to have initiated the actor to a regular, nourishing skincare regimen.
The diva shares that it was on her birthday in 2018, way before the pandemic, when Shaheen introduced her to the skincare products that she had been using. However, it was only during the lockdown that they really listened to what their skin wanted.
So, let's dive deep into Alia and Shaheen Bhatt's daily skincare routine.
Alia Bhatt's Skin Type, Concerns & Skincare Routine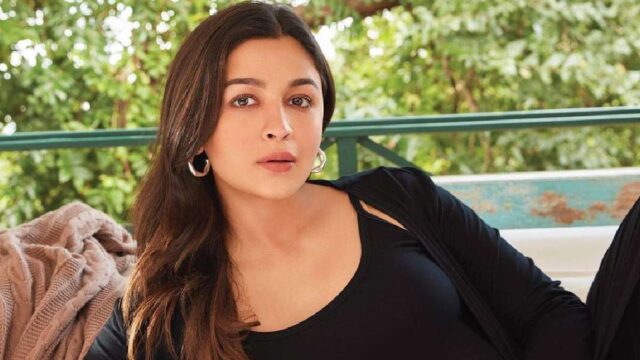 Alia has combination skin that sometimes shows dry patches, while at other times, her T-zone oily and pores can get clogged very quickly. She divulges that, during pregnancy, her skin had turned extremely sensitive. It was a time when even products for sensitive skin would irritate her skin barrier. The changing needs of her skin egged her on to follow a completely different skincare routine, which warrants an entirely different video, as she says.
2 Skin Insecurities Of Alia Bhatt
1. Popping Her Pimples
Her skin insecurities include picking and popping her pimples, which she agrees is a sin for skin health. She uses pimple patch to address this concern. She believes these patches help in sussing out the puss and impurities that are the root cause of pimples even faster.
2. Dryness Around Mouth & Nose
Alia rues that the area around her mouth and nose tend to get clogged up and feel dry. She prefers using an exfoliator to remove the dead skin that causes dryness.
Alia's Take on the Important Of Short & Long-Term Skincare Goals
Alia points out what dermatologists have been talking about for decades now – the skin is the largest organ of our body. Hence, it deserves to be taken care of like we do for the other parts of our body – gut, mental health, lungs, et al.
Short-term Skincare Goals: she believes that the core short-term goals for our daily skincare routine are preventing acne, working towards skin radiance, and feeling great through a self-care ritual.
Long-Term Skincare Goals: The list for long-term skincare regimen include preventive care for the skin and building foundation for the skin, so it remains healthy even after 10 or 20 years from now.
Alia's 6-Step Daily Skincare Routine
Whether she is at home or going for a shoot, her morning skincare routine remains constant. She follows her skincare regimen first thing in the morning before hitting the gym.
1. Cleanse
The star relies on the Cetaphil Gentle Cleanser as it is a mild product that works better for her skin than a foamy, heavy cleanser. Cleansers that make her skin feel dry and tight after using them is a big no-no for her. Earlier, she highlighted how a similar effect on her skin would make her think that the cleanser is really effective and is doing its job of removing every dirt, dust, and impurity on her skin, until she realised that they were doing her more harm than good. She washes off the cleanser with ice cold water.
2. Toning Mist
She uses a mist that's enriched with tri-ceramide and biotics. Ceramides are the hero ingredient for skincare across skin types, textures, and concerns. They serve as the building blocks of our skin. They are known for helping skin get rid of fine lines and wrinkles, hydrates your skin, and protects from environmental damage, making it look healthy and plump.
3. Peptide Serum
Alia swears by a Road Peptide Glazing Fluid – one of her favourites, of which she uses 3 pumps. Peptides are known for providing hydration, building up skin barrier, and keeping the skin firm and smooth. Ceramides are more hydrating than peptides. From what she has learned, the combination of ceramides and peptides is more effective for giving the skin the moisturisation that is essential for it.
4. Sunscreen
When it comes to SPF, more is more, as the saying goes. As it is recommended that sunscreen equivalent to two finger strips be used for maximum protection from the harmful UV rays, Alia loves following a cute rule for this – she draws two vertical strips of her sunscreen on her palm and then makes a little smiley face below the lines.
5. Another Ceramide-Enriched Serum
She uses 4 pumps of a second ceramide serum that claims to be embalmed with soothing, calming, strengthening, and nourishing properties. This step helps her to double down on the skincare benefits of ceramide.
6. Lip Balm
Alia's lip routine also comprises peptide treatment in the salted caramel flavour. It's a dash of hydration, packed with yumminess – a combination that the diva cannot compliment enough.
Shaheen Bhatt's Skin Type, Concerns & Skincare Routine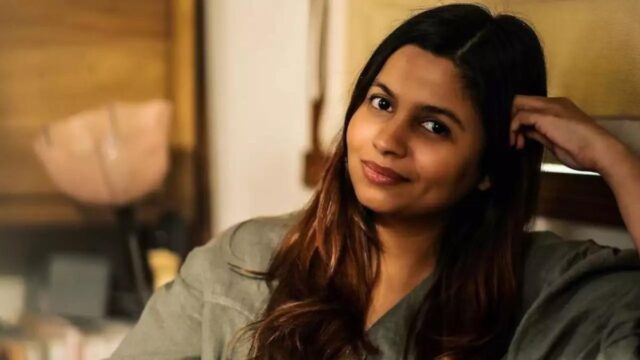 Unlike Alia's skin type, Shaheen's skin is extremely dry. It is prone to acne, spots, and blemishes. During childhood too, her skin would break out into acne, despite it being oily back then. So, she didn't realise that acne can be a reality even when her skin transformed from oily to dry. She thought that acne was a result of excess sebum production.
2 Skin Insecurities Of Shaheen Bhatt
Shaheen warns against using every active in your skincare collection every day at the same time. She has learnt from experience that it destroys the skin barrier.
1. Pigmentation & Spots
Pigmentation and spots appear on her skin after every acne breakout.
2. Dark Circles
Secondly, her dark circles bother her. There are skin insecurities that she has come around and is addressing them actively. But dark circles are a part of her face that she is yet to come to terms with.
Shaheen's 6-Step Daily Skincare Routine
1. Cleanser
She doesn't feel like her skin needs a morning skincare outline since it is dry. Instead, she focuses on a double cleansing routine every evening because she believes that she needs to remove a lot of SPF on her face that she needs to get rid off. At times, when she feels like following a skin routine for locking in more moisture, she prefers cleaning it with a splash of water rather than falling back on a cleanser. Instead, she directly moves on to the next steps of her skincare routine, without cleansing.
2. Hyaluronic Acid Serum
Shaheen swears by a hyaluronic acid (HA) based serum for moisturising her skin. HA is known for drawing moisture from the environment since it is a humectant. It's great for a humid climate, which is typically what we experience almost throughout the year.
3. Ceramide Recovery Serum
Next, the author layers an avocado and ceramide-enriched serum to soothe and nourish her skin and build skin barrier, apart from keeping it hydrated for a long time. She believes that this product is what she needs at the moment.
4. Caffeine Under Eye Solution
At times, Shaheen uses a caffeine-based under eye treatment to keep her puffiness under control. She doesn't use it everyday.
5. Moisturiser
She balances between using a not-so-heavy moisturiser with one that is heavy because she likes a lot of moisturisation for her dry skin. Extra hydration makes her more comfortable with her skin, although there are times when she feels she has over-moisturised her skin.
6. Lip Balm
For her dry, cracked, flaky lips, she prefers sticking to a silicone lip scrubber at the moment. Although, otherwise, she swears by an aquafoam baby ointment, which has worked wonders in keeping her pout moisturised and providing the nutrition that it needs to stay smooth, soft, and plump. Packed with the goodness of petroleum jelly and a bunch of other actives.
Open up like never before and participate in conversations about beauty, entrepreneurship, mental health, menstrual & sexual health, and more. Desi women, join our community NOW!